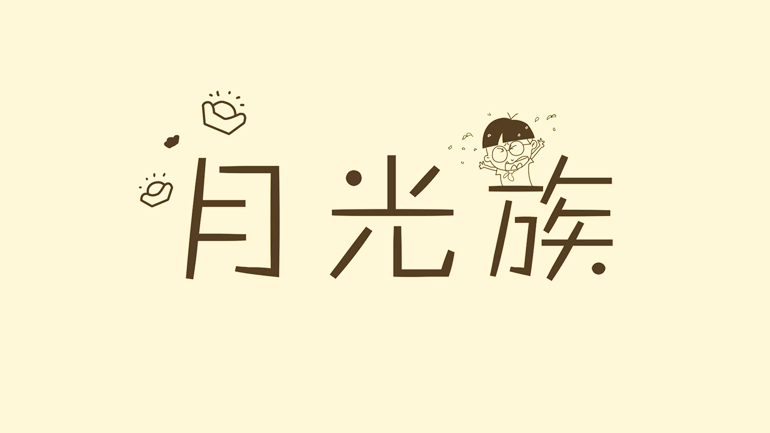 In Chinese, "月光族 (yuè guāng zú)" refers to a group of people who run out of their monthly salary and spend their monthly income every time before the next payday.
中文里,"月光族(Moonlite)"是指把每个月的收入全部消费光的一个群体,他们会将每月赚的钱还未到下次开资就花光。
"月光族 (yuè guāng zú)" is also used to describe people whose salary runs out at the end of the month. "月光族 (yuè guāng zú)" is relatively separated from those who strive to save money. This Chinese buzzword is a neutral term without any absolute positive or negative judgment.
同时,"月光族"也用来形容每月收入仅可以维持每月开销的一类人。"月光族"是相对于努力攒钱的人而言的。这个词是一个中性词,没有绝对的褒贬意之分。
In general, most of "月光族 (yuè guāng zú)" are younger generations whose consumption concept is completely different from the elderly population. They love new fashion and pretty clothes, buying anything they like without minding their savings and earnings. People who are called "月光族 (yuè guāng zú)" spend their money not only out of the love for material life, but for making more money. They believe that spending means earning, and enjoy spending all their money.
"月光族"一般都是年轻一代,他们与父辈的消费观念不同,喜欢追逐新潮,扮靓买靓衫,想买就买,根本不在乎钱财。"月光族"们花钱不仅表达对物质生活的狂爱,更是他们赚钱的动力。他们的格言是"能花才更能赚",花光自得其乐。
"月光族 (yuè guāng zú)" desire strongly to buy what they want and know how to spend their money. More importantly, they are capable of earning money for themselves. They seldom borrow money from others, but usually they overdraft their credit cards and then repay it the next month.
"月光族"们有强烈的消费欲望,会花钱;更重要的是他们有很强的赚钱能力,有钱可花。他们很少向别人借钱消费,大不了在信用卡里透支,下个月回头就补上。
---
---
Recommend Course:
1-on-1 live Chinese course, learn with Chinlingo Chinese,
apply a free trial:
Wechat:lovechinlingo2
skype:public@chinlingo.com