qīng ǐzàng tiě lù shì shì jiè shàng zuì zhǎng 、zuì gāo de tiě lù ,tā dōng qǐ qīng hǎi xī níng shì ,
青藏铁路是世界上最长、最高的铁路,它东起青海西宁市,
nán dào xī zàng lā sà shì ,zhǎng yī qiān jiǔ bǎi gōng lǐ ,zuì gāo de dì fāng hǎi bá wǔ qiān líng qī shí èr mǐ 。
南到西藏拉萨市,长1956公里,最高的地方海拔5072米。
The Qinghai-Tibet Railway is the longest and highest rail line in the world.It extends 1,956 kilometers from its
eastern end,in the city of Xining in Qinghai Province,to its south end in the city of Lhasa in Tibet.The highest point on
the line is 5,072 meters above sea level.

qīng zàng tiě lù yán xiàn de fēng jǐng fēi cháng piāo liàng 。rén men zuò zài huǒ chē shàng ,kě yǐ kàn dào měi lì de yù zhū fēng ,
青藏铁路沿线的风景非常漂亮。人们坐在火车上,可以看到美丽的玉珠峰,
yě kě yǐ kàn dào shì jiè shàng hǎi bá zuì gāo de dàn shuǐ hú ——cuò nà hú ,
也可以看到世界上海拔最高的淡水湖——措那湖,
yào shì xìng yùn de huà ,shèn zhì kě yǐ kàn dào zhēn xī de cáng líng yáng 。
要是幸运的话,甚至可以看到珍惜的藏羚羊。
The railway passes through an enchanting landscape.From a train window,you can see the beautiful Mount
Yuzhu,Cuona Lake,the freshwater lake with the highest altitude in the world,and even the rare Tibetan antelopes if
you're lucky enough.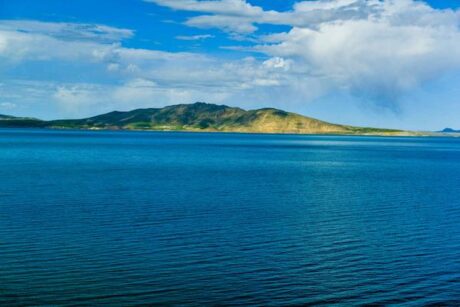 qīng zàng tiě lù jiā qiáng le xī zàng yǔ qí tā shěng de jiāo liú ,cù jìn le xī zàng de fā zhǎn 。
青藏铁路加强了西藏与其他省的交流,促进了西藏的发展。
The Qinghai-Tibet Railway has strengthened the communication between Tibet and other provinces of China and
promoted the development of Tibet.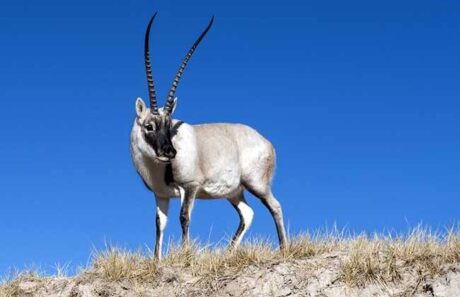 ---
Extend articles:
Learn native Chinese with Chinlingo, Easy and Fun with us
Click trial class, learn now.
Contact us: Facebook: chinlingo
Wechat:lovechinlingo; lovechinlingo2
Email: public@chinlingo.com