"汉服"(hàn fú) clothing is the traditional clothing of the Han Chinese (Han, the predominant ethnic of China). It is a significant symbol of the Chinese civilization, and it has had a long history since China originally began.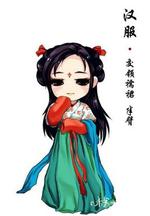 However, it was eliminated during the establishment of Qing dynasty (the Manchu minority ruled dynasty ) in the mid 16th-17th century. The Manchu ruling class banned Han Chinese clothing and replaced it with their own ethical costumes. This is why today's Chinese national costume was widely known as 旗袍 (qí páo), a Manchu style clothing. Our effort is to promote and advocate Hanfu to the public awareness.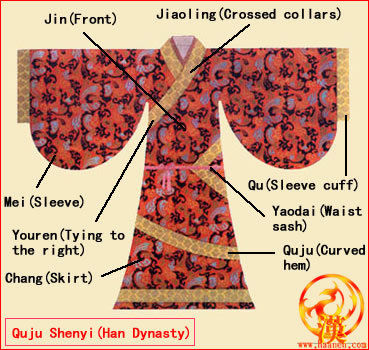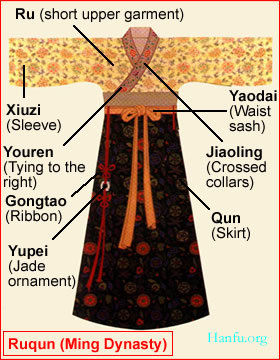 The main feature of Hanfu is wrapping the right side over before the left. There are formal wear and casual wear. The formal garment is"玄端"(xuán duān) a dark robe, it is mostly used in sacrificial ceremonies and state occasion: For the casual wear such as "深衣"(shén yī): a long full body garment; "襦裙"(rú qún): a top garment with separate lower skirt. "圆领衫"(yuán lǐng shān): a closed round collared robe.
Chinese civilization also called "华夏"(huá xià). 华 means the beauty of the dress and decoration which is Hanfu clothing; 夏 is the grandeur of rites and social conducts. Many Asian countries' costumes today still share the basic style with Hanfu, as historically they were largely influenced by Chinese culture.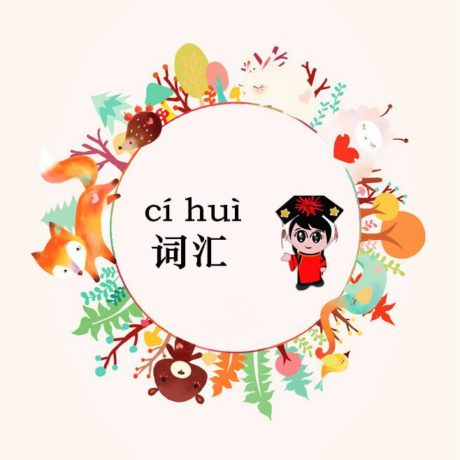 Summary
汉服(hàn fú) —–Han Chinese clothing
旗袍(qí páo)—–Cheongsam
玄端(xuán duān) —–a black robe
深衣(shén yī)—–ancient Chinese robe
襦裙(rú qún)—–Ruqun dress
圆领衫(yuán lǐng shān)—-T-topper
华夏(huá xià)—–an ancient name for China