The streets of Chinese cities that were once jam packed with cyclists have now replaced with cars. However, once you leave the cites there is vast amounts of beautiful countryside for you to cycle in.But since it's so big, where do you start your journey?
Well, here's a guide to some of the hottest spots to cycle in China. Let's dive in.
1. Kashgar, Xinjiang – Lhasa, Tibet
Kashgar, is a beautiful city in the western part of Xinjiang Uyghur Region. It has the Taklamakan Desert in the east, and the Kunlun Mountains in the south and west. The city is located in the far west of the country, near the border with Tajikistan, Kygyzstan, Afghanistan, and Pakistan. It's population is well over 500,000 and has a rich history spanning over 2,000 years.
Lhasa, (literally the 'Place of the Gods'), has been the centre of the Tibetan Buddhist world for over a millennium, and ha also been appointed as one of the 24 historical and cultural cities in China. The journey from Kashgar to Lhasa is thought to be tough, challenging and a real test the stamina. It's not for the faint hearted as it will take you around 30 – 40 days to complete and covers over 2850km. This is quite the adventure but you'll be rewarded with incredible scenery at the same time. Make sure you do this trip between the months of July and August to ensure you get the best of the weather.
2. Beijing – Mohe, Heilongjiang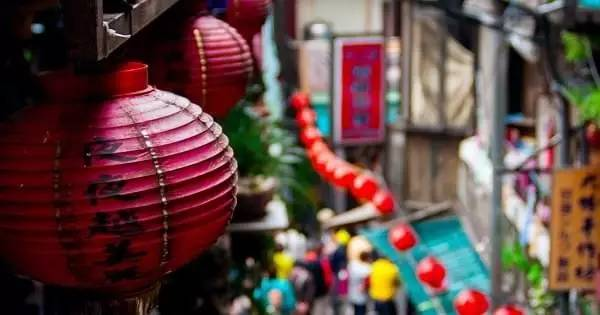 Beautiful Beijing is nation's political, economic, and cultural center. Located in north China, close to the port city of Tianjin and partially surrounded by Hebei Province, it also serves as the most important transportation hub and port of entry. Where as Mohe – situated in the northeast point of the country, bordering Russia. Is nicknamed "China's Arctic Town", and it's the only place in China where people are able to enjoy the atmospheric midnight sun and northern lights.
It's also famous for it's large amount of natural resources, as Mohe has more than 100 years of history in gold mining. Mohe's "Golden Path" and "Rouge River" are famous gold mining areas of China. During the trip from Beijing to Mohe, cyclists can enjoy the changing scenery from an affluent city to thick forests. This journey is likely to take you around 22 – 30 days to complete while covering a distance of 2800km. It's a little flatter than Kashgar – Lhasa, which is why it'll take less time to complete. June and July are the best times to do this trip.
3. Cycling Around Qinghai Lake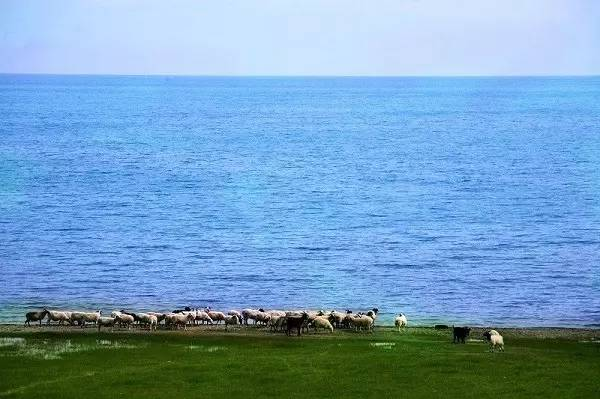 An excellent trip if you're a little stretched for time. A cycle around the Qinghai Lake will take you 4-7 days to complete as it's around 360km in length. The lake is a breathtaking site, and it's said to change colour depending on the season or the time of day it is. It's located in the Tibetan area of China and has been sacred to the Tibetan people for many centuries.
If you're looking for a steady and relaxing ride, this is the route for you. Due to the Qinghai Lake International Cycling Race, which takes place every July, and he been going for nearly ten years now, the roads are looked after and easy to ride on. This makes the road feel soft, silky, and smoooth. The best times to cycle this route are between July and August. The views of the lake will be crystal clear, and it'll be warm when you ride. But make sure you take a few extra layers, as it can get a little colder in the evenings here.
4. Cycling along Silk Road, China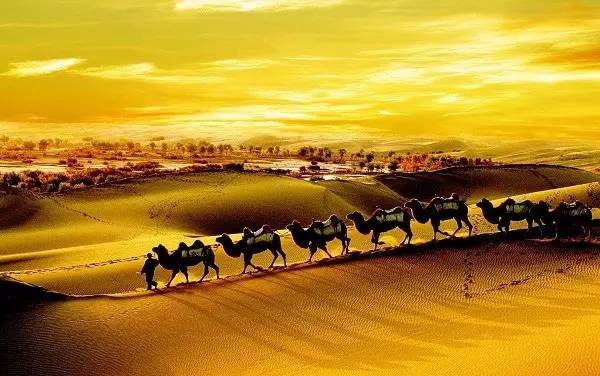 Finishing off with one the world most famous trade routes we have the Silk Road. During the Chinese Han Dynasty (206 BC – 220 AD) – silk traders would travel around different parts of Asia and even extend to areas of Europe. It was used by people from all walks of life including traders monks and soldiers. Nowadays these ancient routes have become popular with travelers wanting to cycle or trek. If you're looking for a physical but also mental challenge, then I'd highly recommend some research into cycling the Silk Road.
There are three main routes of the Silk Road in the Xinjiang Uyghur region. All three routes offer stunning views of the untouched Chinese countryside. I'd recommend making it a proper adventure by setting up a camping hammock or tent and sleeping under the stars!
Source:China Whisper