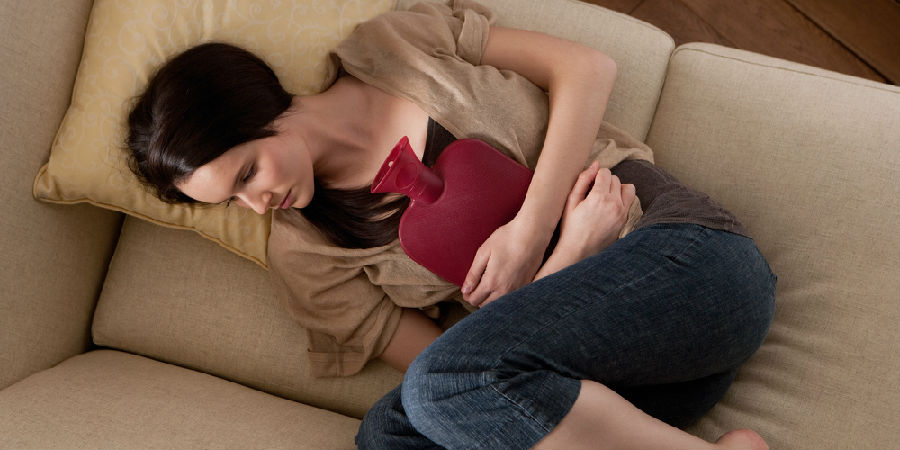 Several provinces in China now have laws in place to ensure women can take a day or two a month off work if they suffer from period pain. Events organizer Churan Zheng regularly takes menstrual leave, and says it is an essential option for every woman.
中国部分省份已经出台了相关政策,以保障女性在每月生理期身体不适时能休假一到两天。活动组织人员郑楚然就常常能休生理期假,并表示每名女性都必须享有。
I suffer from severe period pain and every month post a picture on my social media accounts showing a woman tied to an invisible cross with arrows stuck into her stomach. It always get a lot of "likes" because it vividly visualizes what many women suffer during their period.
我忍受着强烈的生理期疼痛,所以每月都会在社交媒体上上传一张乱箭穿腹的照片,显示女性的无形痛苦。由于图片生动形象的体现了女性在生理期的感受,总能引得许多人点赞。
I always get a heavy feeling and stomach cramps the night before my period starts. And when I wake up, the pain that accompanies the menstruation is so unbearable that I always imagine myself grabbing my intestines and tearing them out of my body, or cutting them out with a pair of scissors. I feel like vomiting.
在例假到来的前一夜,我的反应都很强烈,小腹痉挛疼痛,它是如此难以忍受,我会被疼醒,常常幻想我能将肠子揪出来扔出去,或者找一把剪刀剪断它们,甚至恶心想吐。
Ever since I left university and started work I have taken painkillers almost every month but the drugs make me feel tired and sleepy. I need hot water bottles as well in order to battle the pain.
自从我大学毕业踏入职场,几乎每月我都要吃止痛片,但是药片让我感到疲惫、犯困。同时我还需要热水袋来与疼痛作斗争。
It's often difficult during these times for me to concentrate on my work, which makes me curse my gender.
此时我总是很难集中精力去工作,让我恨自己为什么要生为女人。
Fortunately my company – Pride Planning, which works on female rights campaigns – offers female staff one paid day's leave every month. Employees do not need to get doctors' notes, or worry about their salary being deducted for dropping a day's work. In my case, as long as there is no business trip scheduled or important work to be finished, I normally take half a day or a day off. I just stay at home, sleeping after taking painkillers or doing some work in bed.
幸运的是,我就职的公司——"骄傲计划"——是家维护女性权益的公司——每月都会给女员工放一天带薪病假。员工无需提供医嘱,或者担心因一天不上班而被扣薪水。以我本人为例,只要那天没有公务安排,或者没有重要工作待完成,我通常都能休息半天或一天,窝在家里,吃点止痛片就睡过去,或者躺在床上处理一些工作。
Some people think allowing women to take menstrual leave costs the business money, so there is a debate about whether it could discourage companies from hiring women. However, so far as I know, my company – where female employees are in the majority – doesn't suffer significant financial loss despite the fact that almost every woman takes menstrual leave every month, or every other month.
有人认为允许女性休生理期假会使公司成本上升,所以一直有争论说,是否雇用女员工对公司不利。不过,据我所了解,我所在的公司——且大多数都是女员工——并未出现重大的经济损失,尽管每名女员工每月或者隔月都可以生理期假。
Most women experience pain as part of their menstrual monthly cycle.
大多女性在生理期时都会经受痛苦。
Some women can also experience pelvic pain, even when not on their period.
有些女性甚至还患有盆腔疼痛,即使不在生理期也会难受。
Source: BBC