Backpackers have long been attracted to risk-taking, whether it's skydiving in New Zealand or taking a ride down "the most dangerous road in the world" in Bolivia.
The latest additon to the roll-call of extreme tourist attractions is a swing on a 300 metre (1,000 foot) high clifftop in China, which opened this summer. In a new video, a strapped-in visitor can be seen swinging out over the foggy cliff edge at Wansheng Ordovician Theme Park (万盛奥陶纪主题公园, wàn shèng ào táo jì zhǔ tí gōng yuán), south of Chongqing. He's pushed by a member of staff as onlookers giggle and cheer him on.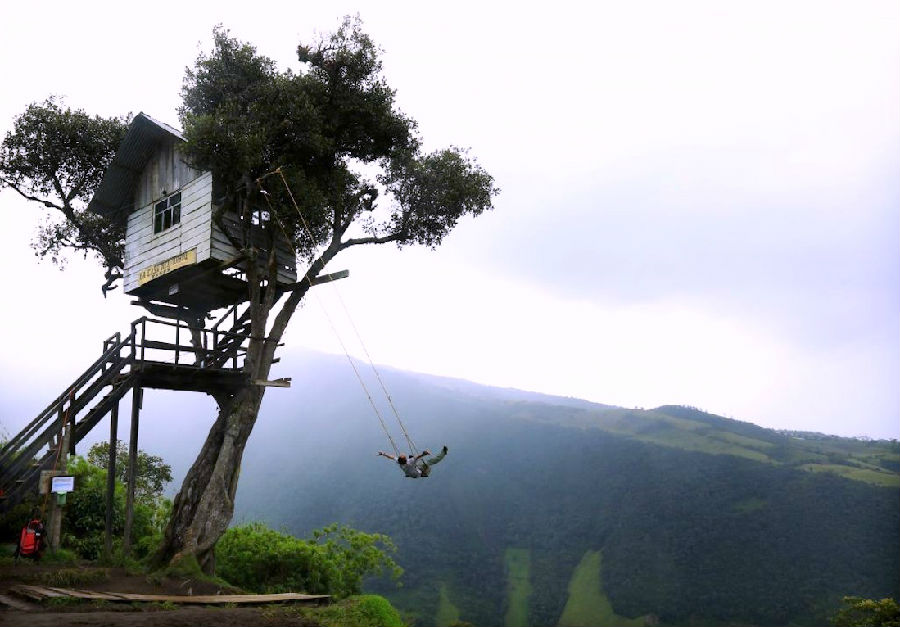 We would suggest sticking to the park's tamer attractions, such as the glass-bottomed bridge, but this is by no means the world's first extreme swing. Ecuador's Swing at the End of the World hangs from the branches of a treehouse, Casa del Arbol, in a remote part of Bellavista Cloud Forest Reserve – 2,660 metres above sea level.
And Amsterdam can now lay claim to Europe's highest swing, Over The Edge, which opened last month, nearly 100 metres (328 feet) up, on top of the 22-storey A'Dam Tower.
Source: independent