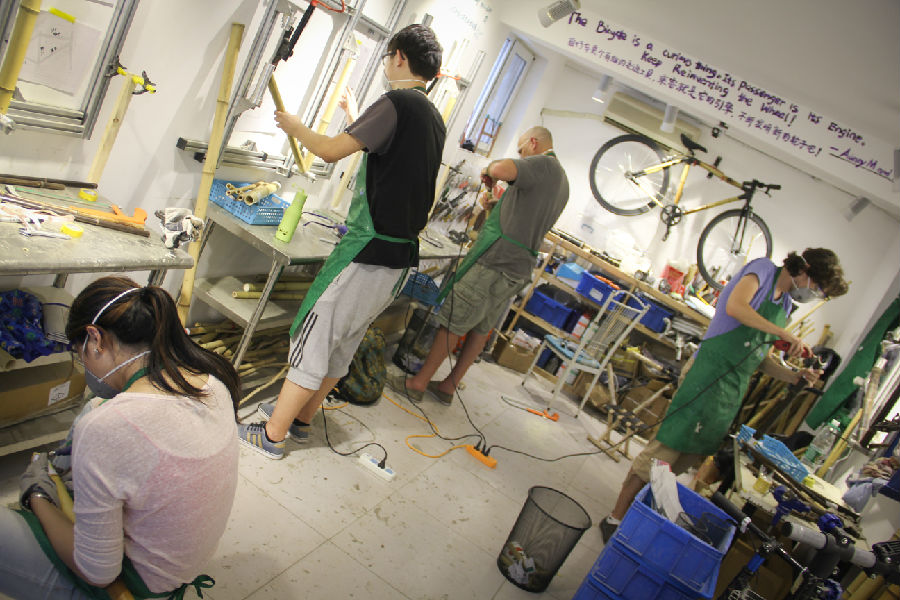 David Wang from America opened his Beijing Bamboo Bicycle studio in a narrow alley in the Chinese capital in 2014.  
2014年,来自美国的小伙儿王大卫在北京郎家胡同成立了自己的"北京竹自行车"工坊,首字母缩写BBB。
David uses bamboo to make the main frame of the bicycles and parts from abandoned bicycles for the rest.
他从大街小巷收集废旧的自行车,从中找到有用的零件,然后以竹子为车的主骨架,重组出新的自行车。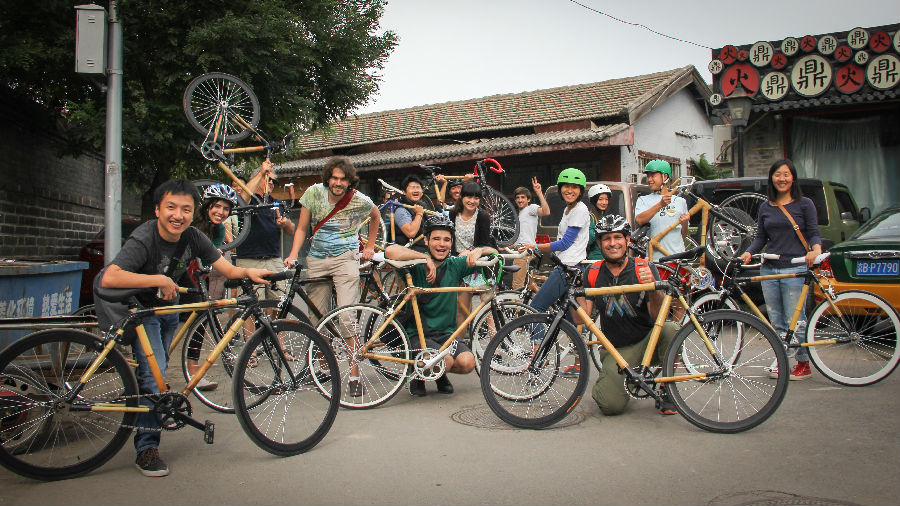 He also offers bicycle making classes every weekend which have so far attracted more than 400 bicycle lovers.
王大卫还在周末开设了自行车制作兴趣班,目前为止吸引了超过400名自行车爱好者参与其中。
Wang finished his undergraduate study in Humanity in 2010 and came to China, he concentrated on studying different kinds of Asian Youth Subculture.
2010年,在美国结束了人类学专业大学本科的王大卫来到中国,研究不同形态的青年亚文化。
David Wang resigned from his job in 2014, and rented two rooms at Langjia Alley, Beijing. He opened his own studio, "Beijing Bamboo Bicycle".
2014年,王大卫辞去了自己的工作,在郎家胡同租了两间平房,开设了自己的北京竹自行车工坊。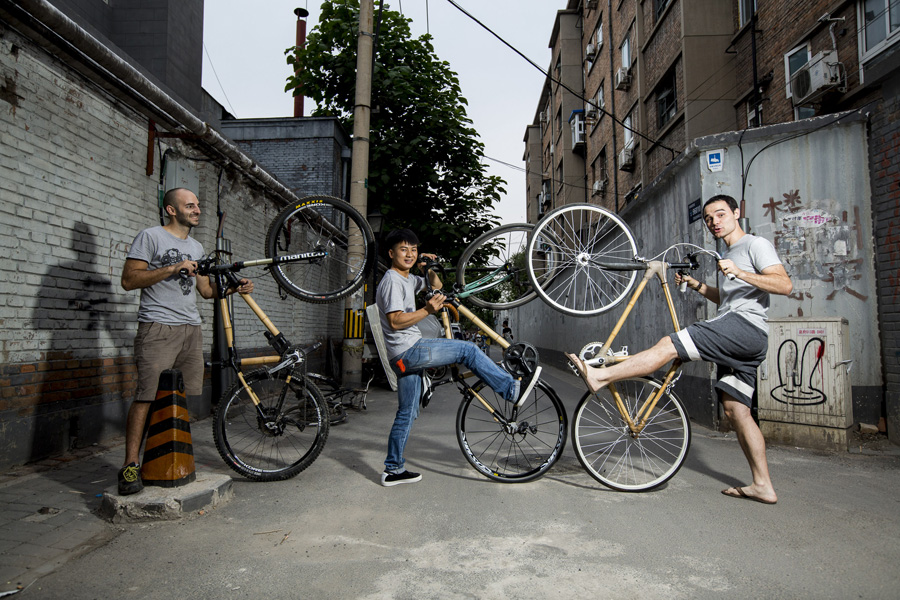 David Wang and his other two studio members, Luo Mingning, Lei Buqi has their own special bamboo bicycle respectively.
他与工作室成员罗明宁,雷布齐,每个人都有一个属于自己的竹自行车。
After finding so many abandoned old bicycles, David brought back some to home, replaced the broken parts, and renew the bicycles. In 2013, David made use of his after work time to renew the bicycle by using bamboo as the main frame. He found out that this kind of bicycles are more light, but also stronger and tougher.
在发现小区和胡同里大量的废弃自行车后,他征得同意,将一些搬回家中,更换废弃的零件,让自行车焕然一新。2013年,王大卫利用下班时间,花了半年的功夫,摸索着用竹子为主骨架制作了一台自行车,这样的自行车轻便结实,给了他很大的启发与灵感。
Source: Xinhua