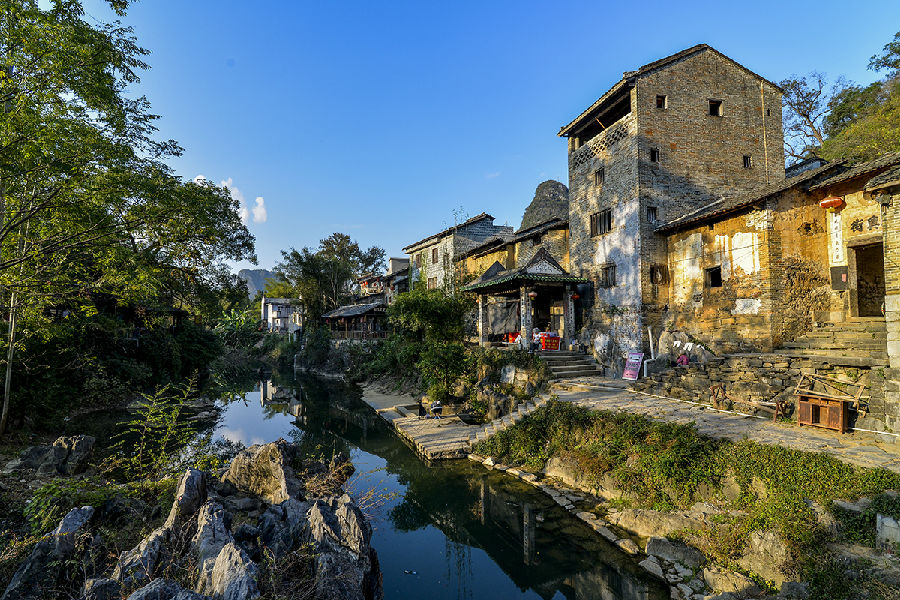 On Oct. 19, the city of Hezhou in Guangxi was given the title "World Longevity City." A certificate was presented to the city by Zou Ping, vice chair of the International Experts Committee on Population Aging and Longevity, and Thomas Krafft, co-chair of the Commission on Environment and Health of the International Geographic Union.
10月19日,广西贺州市被授予"世界长寿市"称号。国际人口老龄化长寿化指导委员会副主席邹平和国际地理联合会健康与环境委员会主席汤马斯?克拉福特向贺州市颁发了证书。
According to Li Hongqing, mayor of Hezhou, there are more than 334,000 people over 60 in Hezhou. The over-80 population includes more than 62,000 residents, accounting for 18.5 percent of the total elderly population. The city also has 458 centenarians, and an average life expectancy of 78.01 years.
据贺州市市长李宏庆介绍,贺州市60岁以上的老年人超过33.4万。其中80岁以上的老年人超过6.2万,占老年人口总数的18.5%。该市还有458位百岁老人,平均预期寿命为78.01岁。
In July 2011, Hezhou's Zhaoping County was awarded the title "Longevity Town of China." Fuchuan Yao Autonomous County and Zhongshan County were awarded the title in 2014 and 2015 respectively, making all the counties under administration of Hezhou recipients of the honor.
2011年7月,贺州市昭平县被授予"中国长寿之乡"称号。富川瑶族自治县和钟山县分别在2014年和2015年被授予该称号,贺州市下辖的所有县均获得该荣誉。
A group of experts found that the air in 92.13 percent of monitored sites in Hezhou could be classified as very clean. Meanwhile, the drinking water in Hezhou is rich in many trace elements and minerals, and the concentration of selenium in the soil is higher than 0.4mg/kg.
专家组发现,贺州市有92.13%的监测点的空气可以归为非常干净。同时,贺州的饮用水中富含多种微量元素和矿物质,土壤中的硒含量高于每公斤0.4毫克。
Source: people.cn