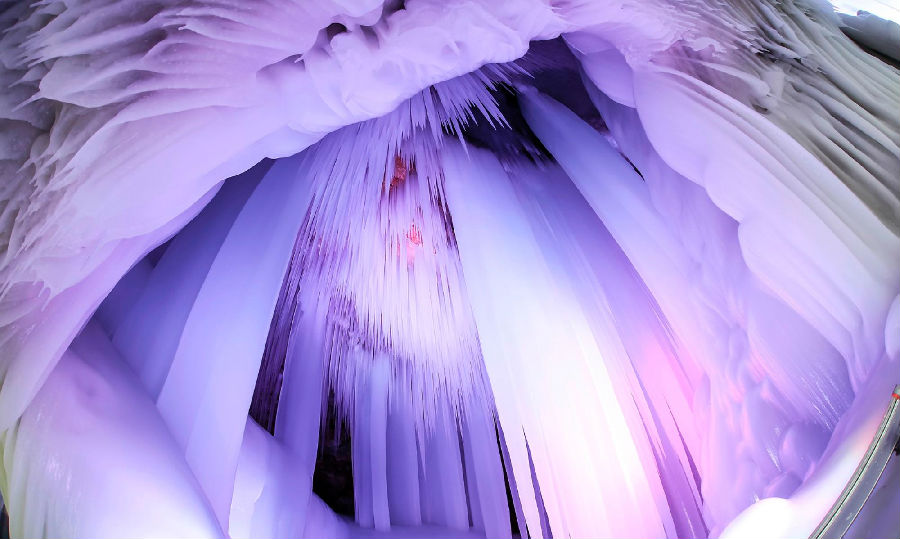 China's biggest ice cave is located in the northern province of Shanxi. At an altitude of 2,300 meters, the cave is more than 100 meters deep. It was formed around three million years ago.
中国最大的冰洞位于北方的山西省。海拔2,300米,洞深100多米。它是约三百万年前形成的。
The cave, in the Luya mountain in Ningwu County, Xinzhou City, is connected with Fenhe River, which is believed to provide water for the cave. The cave is less that half an hour's drive away from the headstream of Fenhe River. Once, as an experiment, a haystack was placed at the bottom of the cave and it disappeared, only to be found the next day in the river.
位于忻州市宁武县芦芽山的冰洞与汾河相连,人们认为是汾河为冰洞提供了水源。这个冰洞距汾河的发源地不到半小时的车程。有一次,作为一个实验,一个草垛被放置在冰洞的底部,它消失了,第二天却在汾河发现了它。
Scientists are still researching how the cave formed. Such caves are normally found in extremely cold areas such as Antarctica or Siberia, but Luya mountain is at a similar latitude to Lisbon in Portugal.
科学家们仍在研究洞穴是如何形成的。这样的洞穴通常在极寒地区发现,如南极洲或西伯利亚,但芦芽山和葡萄牙里斯本的纬度相近。
During World War II, war horses that were killed during fighting were stored in the cave, as the sub-zero temperature ensured the meat would keep and it could be eaten at a later time.
二战期间,在战斗中被打死的战马就存放在冰洞里,因为零度以下的温度确保肉类保存完好,并且以后可以吃。
The wooden ladders in the cave are cleaned twice a day, otherwise they would collect layers up layers of ice. Because the ice continues to form, the ice cave changes all the time.
洞里的木梯需每天清扫两次,否则将积起层层冰层。因为冰持续形成,冰洞时刻都在变化。
The cave is open for visitors from April to October each year, when a maximum of 3,000 people are allowed to enter daily.
冰洞每年四月至十月对游客开放,每天最多允许3000人进入。
In the past, villagers used the ice from the cave for medicinal purposes. However, to protect the cave, such behavior is now banned.
过去,村民使用冰洞里的冰作药用。但是,为了保护洞穴,这样的行为已被禁止。
Take a look at the splendid views inside the ice cave: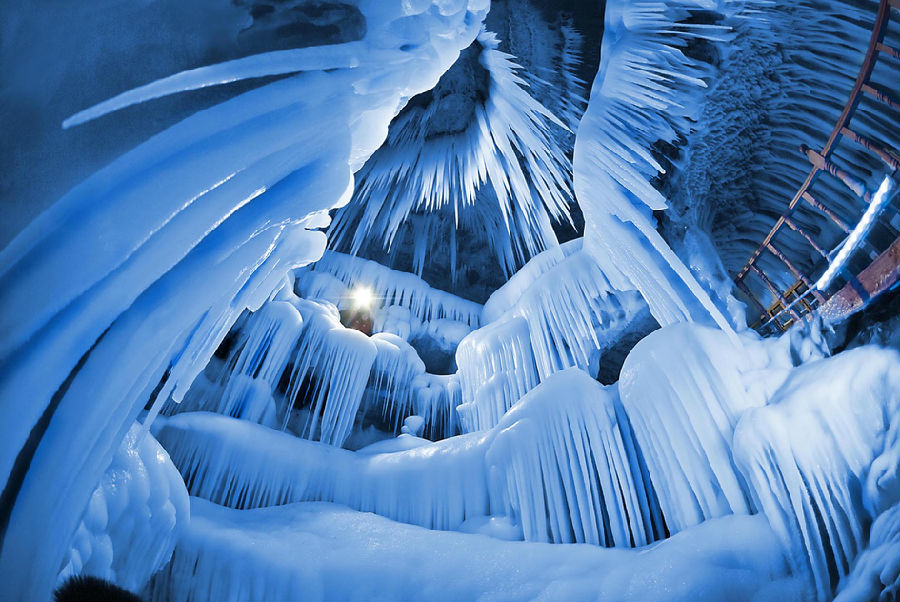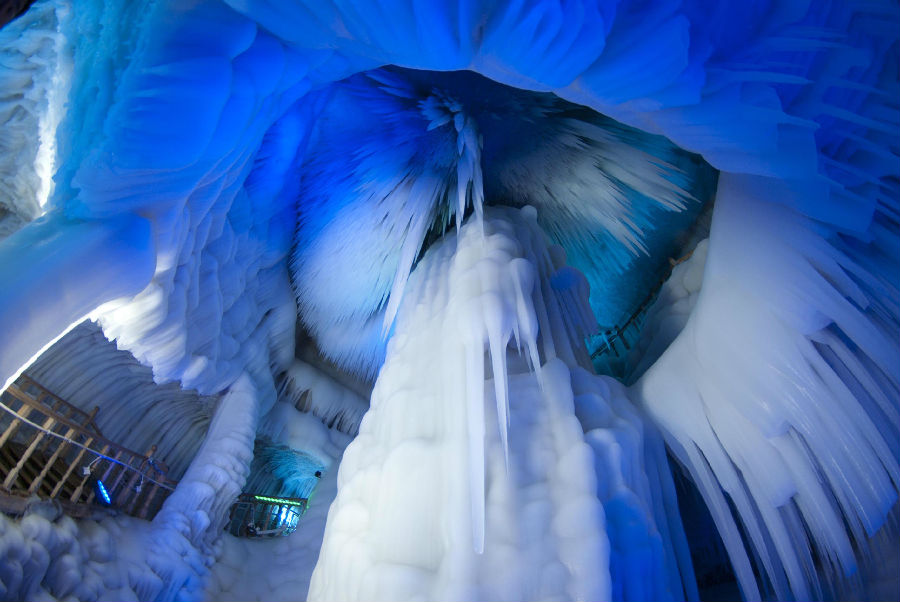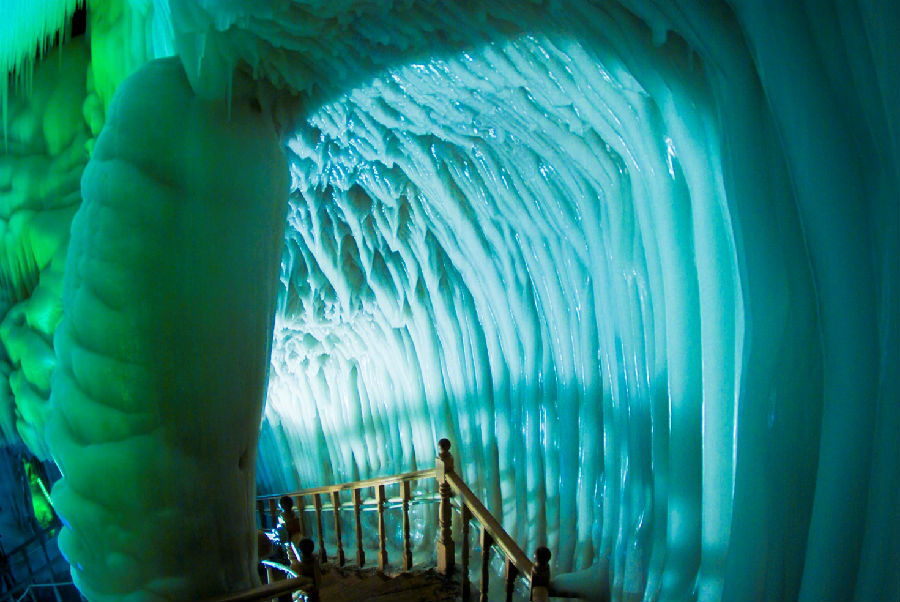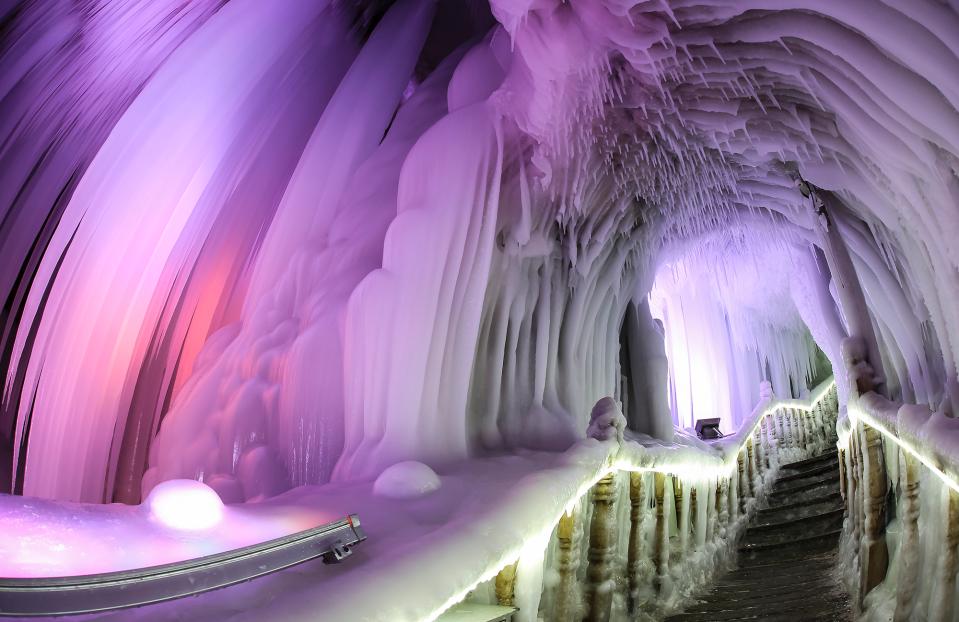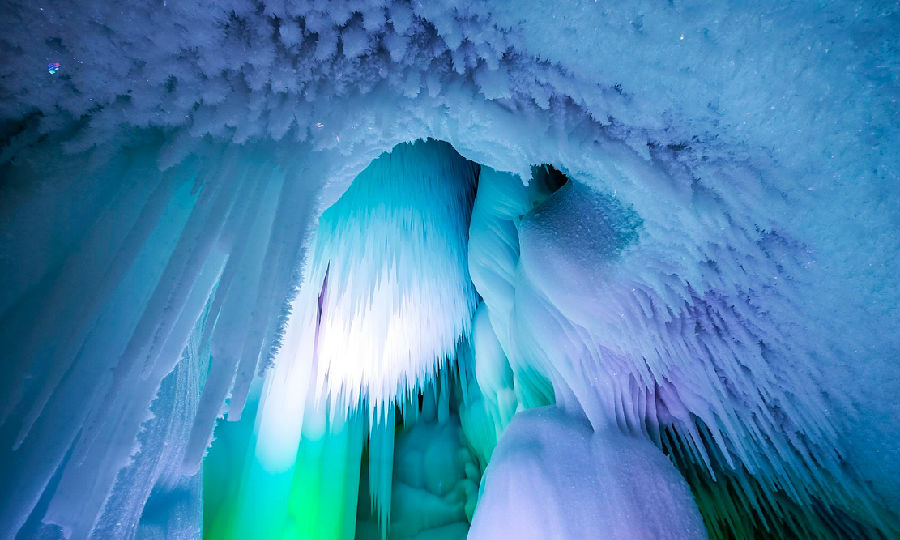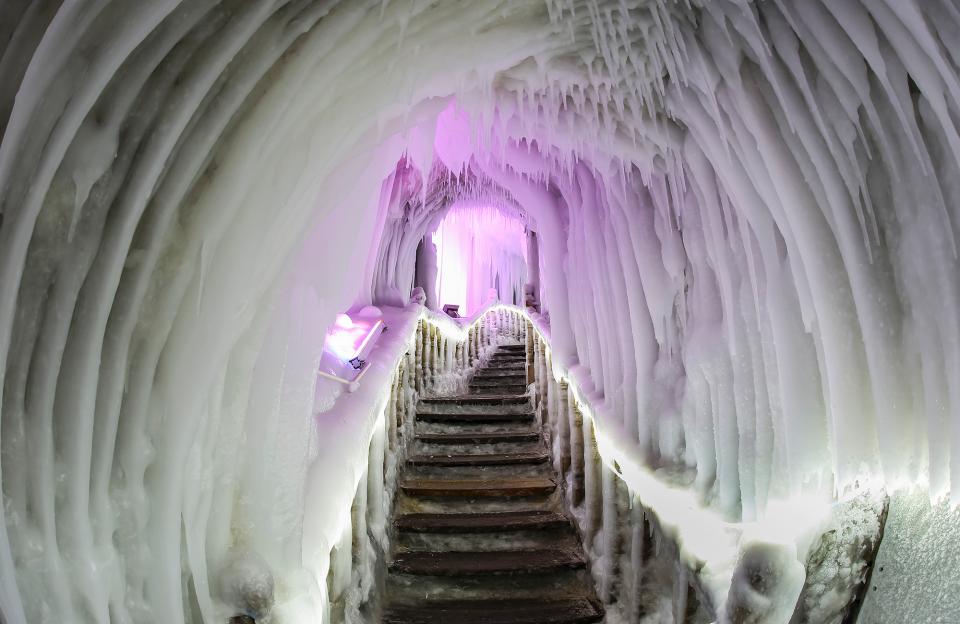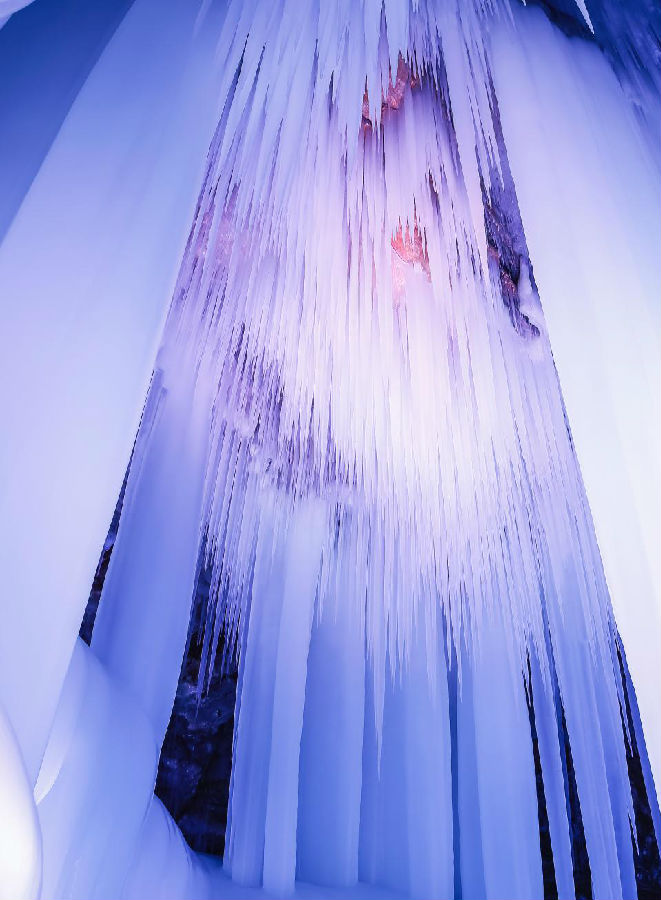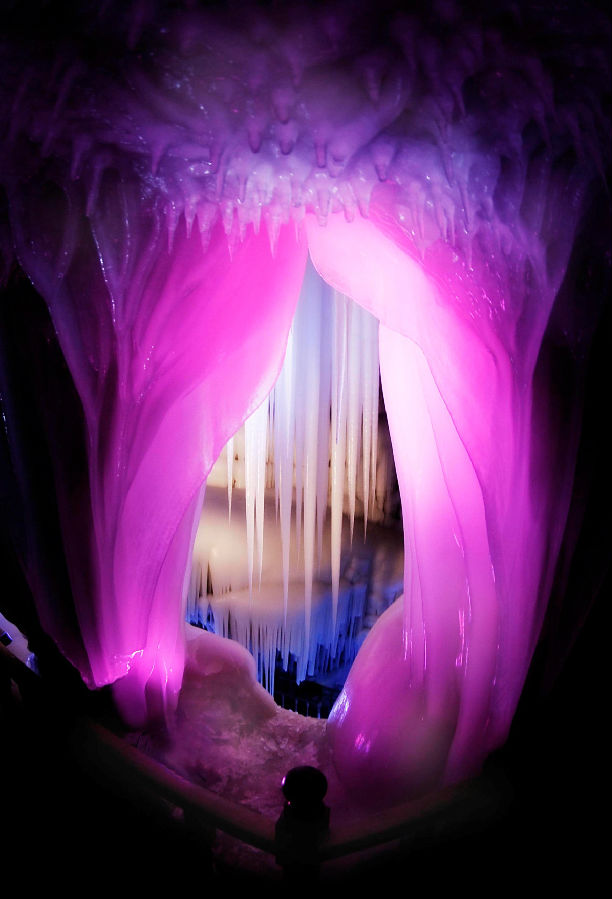 Source: Global Times