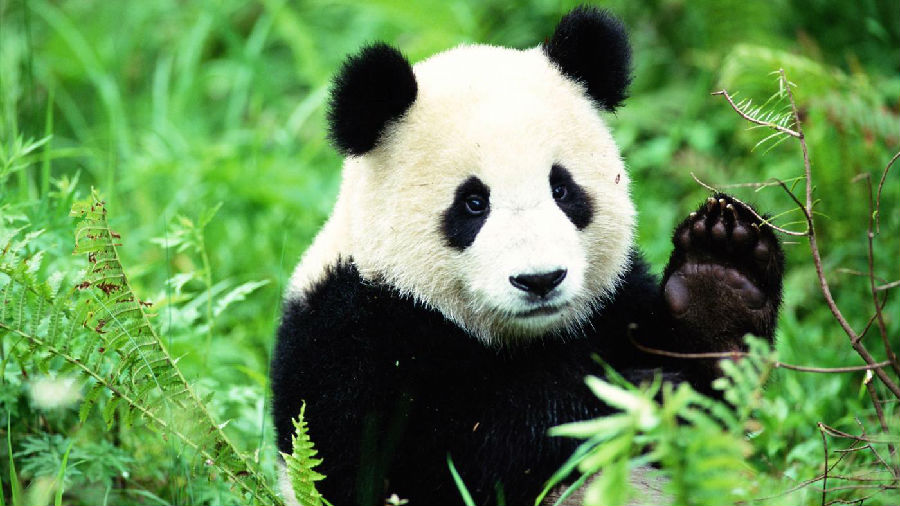 The first Giant Panda Festival will be held in Wenchuan, Sichuan province from Oct. 18 to 20, in an effort to promote protection of the national icon and stimulate the local economy.
10月18日至20日,第一届大熊猫节将在四川汶川举行,以努力推进国家象征的保护和刺激当地经济的发展。
"Care for panda's homeland, advance toward joint growth" is the theme for this year's panda festival. The festival aims to promote green development and the protection of giant pandas, as well as to create a "panda brand" for local tourism, which will advance the economic, social and cultural development of Wenchuan, the local government explained at a press release in Chengdu on Sept. 29.
9月29日,当地政府在成都的一次新闻发布会上解释道,今年熊猫节的主题是"心泊熊猫家园、迈向共生成长"。该节日旨在促进绿色发展,保护大熊猫,以及为当地的旅游业打造一个"熊猫品牌",这将推进汶川的经济,社会和文化发展。
During the festival, exhibitions will be held to showcase achievements in panda protection made by Wolong National Natural Reserve. Several international conferences will also be arranged to discuss the training of zoo pandas and the protection of pandas' natural habitats.
节日期间,将举办展览以展示卧龙国家级自然保护区在大熊猫保护方面取得的成果。一些国际会议也将安排讨论动物园大熊猫的训练和大熊猫自然栖息地的保护。
After the major earthquake in Wenchuan in 2008, local government put a great deal of effort into the restoration of the panda protection center and habitat. Currently, there are two natural reserves and a scenic zone in Wenchuan that stretch across 148,000 hectares and house 165 wild giant pandas.
2008年汶川大地震后,当地政府投入大量精力到大熊猫保护中心和栖息地的恢复重建工作中。目前,汶川有两个自然保护区和一个景区,占地148,000公顷,成为165只野生大熊猫的家园。
Source: People.cn