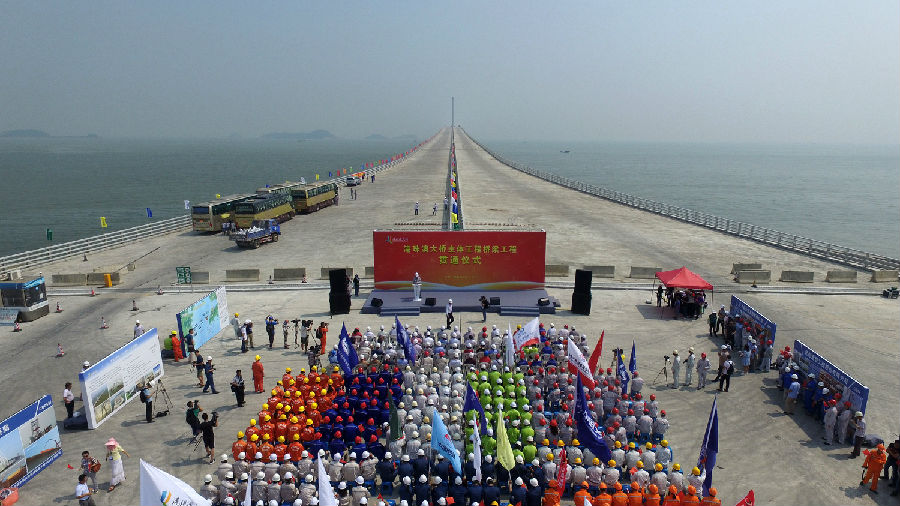 Taking a ferry from Hong Kong to Macau will soon be a thing of the past. After seven grueling years of construction, the Hong Kong – Zhuhai – Macau overseas bridge was completed yesterday, linking all three metropoli in one fell swoop.
坐船从香港到澳门很快就要成为历史了。经历7年艰苦的建设,港珠澳大桥昨日竣工,一下子连接3个大都市。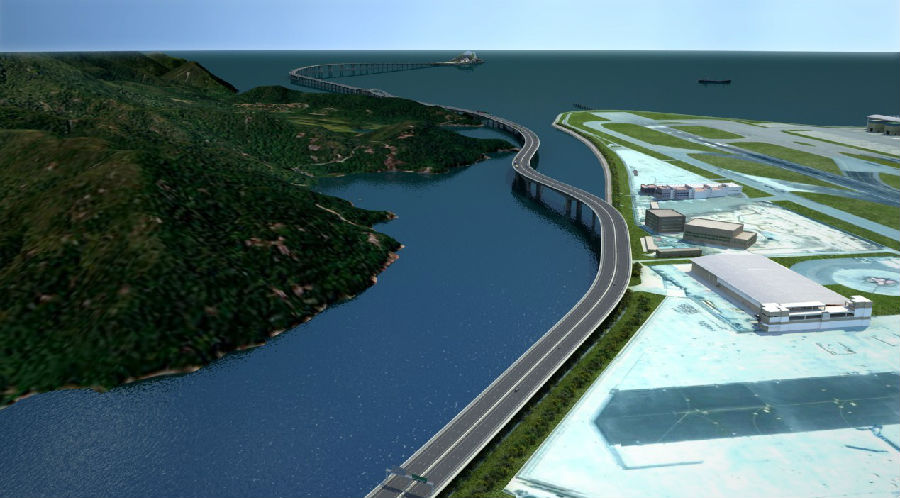 It spans a total 55km in length and stretches 30km across the sea between the two islands. The Y-shaped structure is allegedly the longest bridge in the world, beating out China's Donghai bridge, which extends 25km out over the sea.
桥梁全长55公里,港澳之间长30公里。这座Y形跨海大桥是世界上最长的大桥,超过中国的东海大桥(25公里)。
All that's left now is to test the safety of the bridge (so it doesn't collapse during a typhoon among other things) and other finishing touches. It's slated to open to the public in early 2017.
万事俱备,只欠东风。目前只需安全测试和最后润色,预计2017年初开放使用。
Source: Shanghai Expat
Translated by: Chinlingo