To celebrate the Mid-Autumn holiday, Chinese eat mooncakes. Today, there are many different flavors of mooncakes available in stores. Particularly unique flavors attract hundreds of 'foodies' from China and abroad.
庆祝中秋佳节,中国人一定要吃月饼。现在,人们可以在商店里买到许多不同口味的月饼。特别是那些口味独特的月饼,吸引了国内外成百上千的"吃货"。
Dare to try these strange mooncakes?
你敢吃下面这些奇葩的月饼吗?
Crawfish mooncake 小龙虾月饼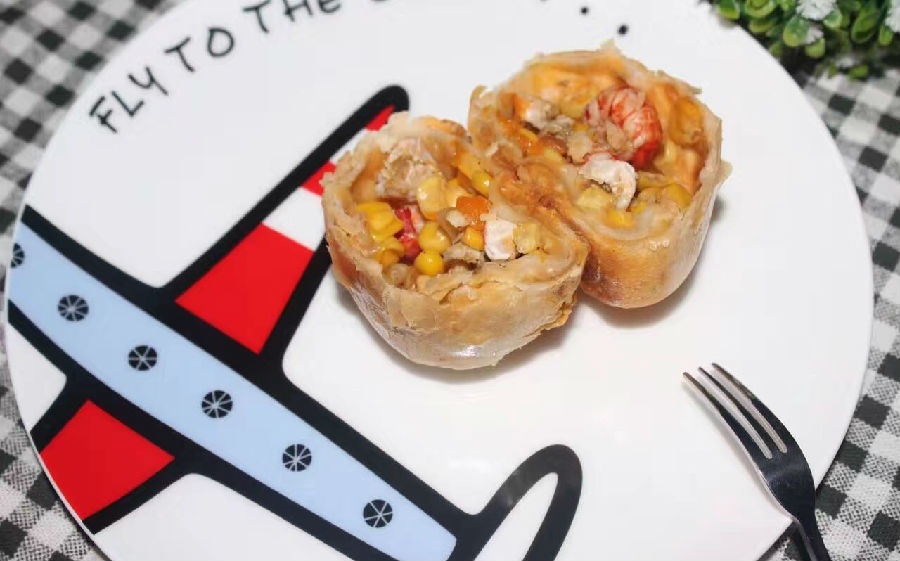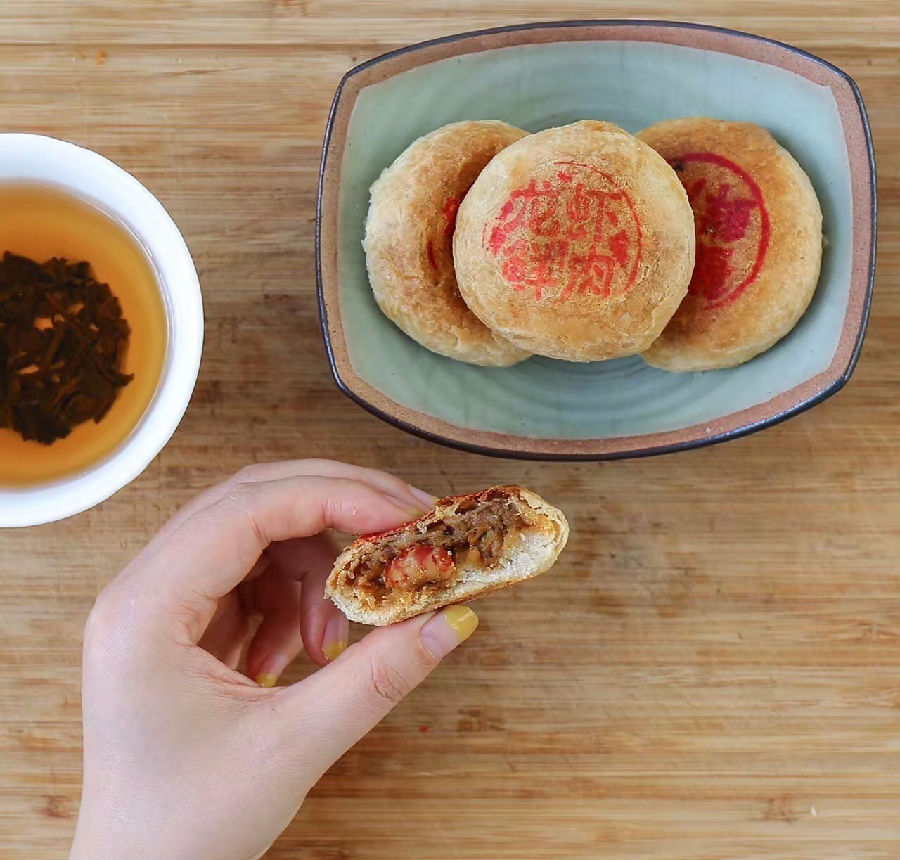 This year's new creation, the crawfish mooncake has caused a storm on the internet. The mooncake often consists of four crawfish, abalone mushrooms and vegetables.
小龙虾月饼今年刚刚在月饼界出道,在网上掀起了一阵风潮。这种月饼里面一般包有4只去壳小龙虾、杏鲍菇以及其他的蔬菜。
Chocolate mooncake with spicy beef 巧克力香辣牛肉月饼
With a chocolate skin and a spicy beef filling, this mooncake combines sweet with spicy. As a girl said to a boy once, "It's impossible for us to be together, chocolate will never be with beef." But today, everything is possible.
这种月饼的面皮是由巧克力做的,而里面的馅料却是香辣牛肉,是甜党和辣党的结合。曾经有一位女孩对一位男孩发卡说道:"我们不可能在一起,就像巧克力不可能和香辣牛肉在一起一样"。但是现在,一切皆有可能。
Fermented bean curd mooncake 腐乳月饼
A variant of pastry made with fermented bean curd, this mooncake is popular in Chaoshan, south China's Guangdong Province. The pastry is a common sacrificial offering by locals on the first and middle day of each month.
这是用豆腐乳做成的一种月饼,在广东潮汕地区很受欢迎。当地人每月初一、十五都将这种糕点作为祭品供奉。
Leek and egg mooncake 韭菜鸡蛋月饼
Chinese people love to fill Chinese dumplings with scrambled eggs. So for the first time, scrambled eggs are used to fill mooncakes, a salty Mid-Autumn day dessert.
中国人喜欢在饺子里包炒鸡蛋。而现在,炒鸡蛋又第一次被包到了月饼里,这是一款专为咸党制作的中秋甜点。
Bamboo charcoal mooncake 竹炭月饼
A black-skin mooncake? Are you killing me? This mooncake puts bamboo charcoal powder into the mixture when baking. Supposedly, it can absorb toxins inside our bodies. Want to try?
黑皮儿月饼?你想杀了我吗?这款月饼在烤制的时候,在饼皮里面加入了竹炭粉。据说能够吸收人体内的毒素。想作一下死吗?
Dried noodle mooncake 方便面月饼
Taste the dry crunch that goes with the dried instant noodle mooncake. If you need a drink to wash it down, just sip some tea. The mooncakes are marked in a self-mocking way with "Diao Si" or "under-privileged loser" in Chinese characters.
这款月饼的馅料是干的方便面,口感嘎嘣脆。如果你想喝口水顺下去,就品一口茶吧。这款月饼上面自嘲地写上了中文字"屌丝"。
Source: people.cn