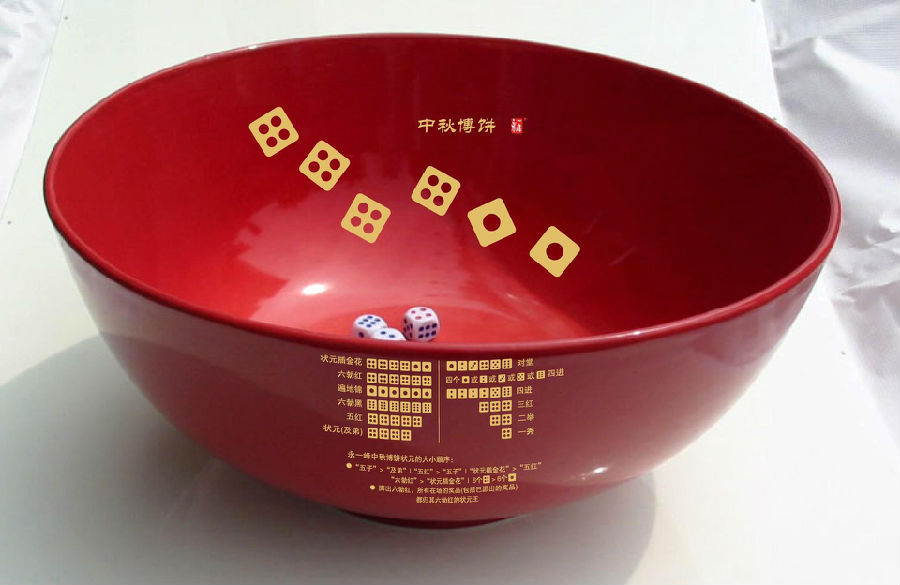 Mooncake gambling, or bobing (博饼-bó bǐnɡ) as it is known in Chinese, is complicated and insightful, and comes into its own in Xiamen for the festival. Around that time, locals use the dices from the game to decide everything from employee bonuses to discounts in department stores, and on the day itself, it's used to decide the order the desserts can be eaten and by whom. If you want an interesting peek into Xiamen local behaviour, fly in to Xiamen for the Mid-Autumn Festival, and watch a round of mooncake gambling.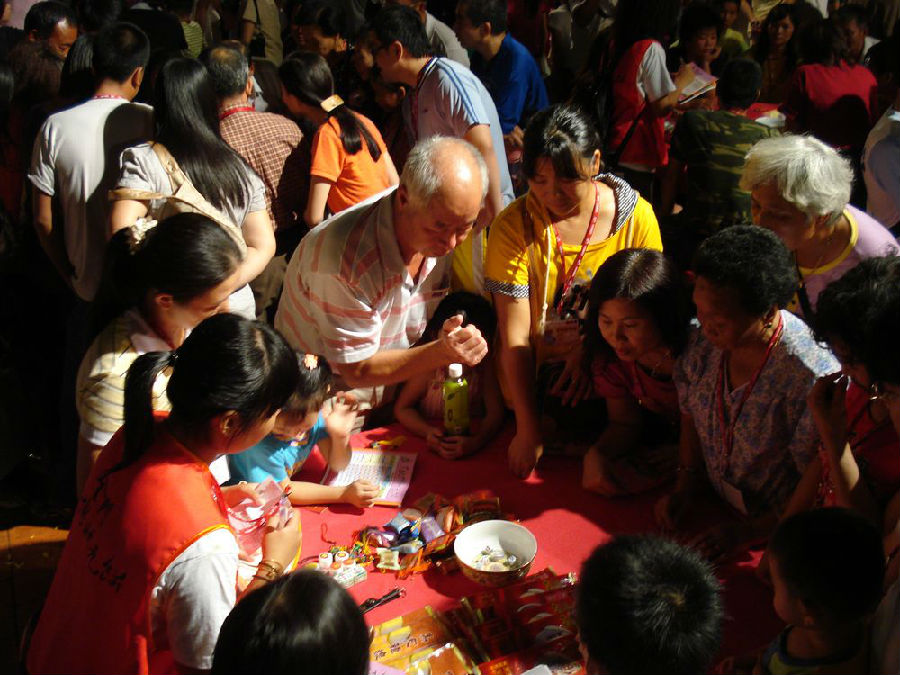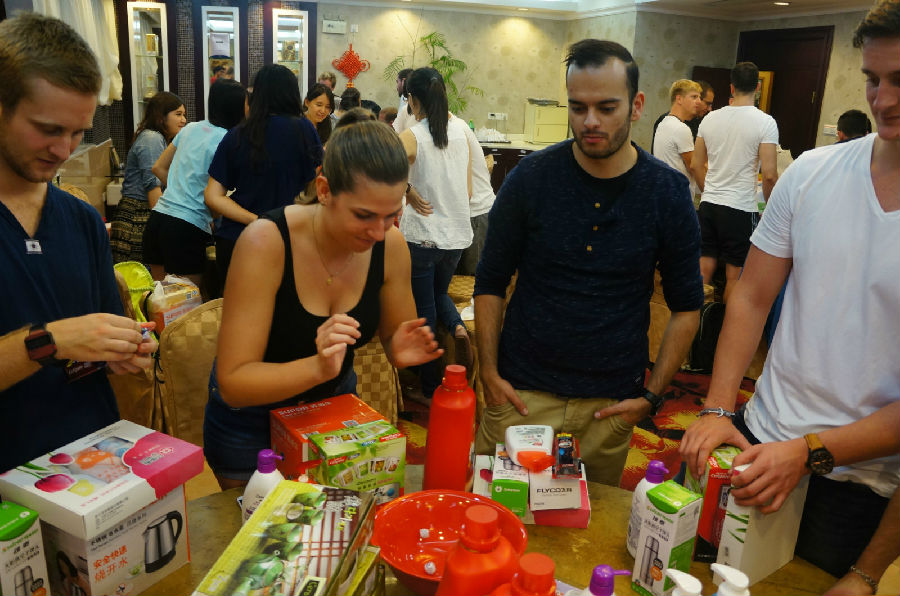 The bobing game has complicated rules, but the basics are simple. Six dices are shaken and dropped in a bowl, and the combinations of the numbers that come up decide how far up the scale of prizes the player is. The game is said to have started as a way to decide what rank was given to students in imperial examinations, and the 63 levels of the game – and 63 different levels of prize – reflect this. The winner of the dice game – with four or more dice with four spots on each – gets the top prize, called the Zhuangyuan – the number one scholar. All throughout the Mid-Autumn Festival period in Xiamen, dice cans be heard rattling in porcelain balls, as everyone – families, businesses, supermarkets – play bobing.
Of course, the game is good with mooncake, but like most traditional desserts, they can become a bit tired, and people have changed things up. The game spread from it's use for choosing who gets the best cakes to deciding who gets supermarket products, clothes, employee bonuses, merchandise, and, for one lucky winner each year, a house or a fancy car! At the end of the holiday, some large companies will usually sponsor the final game of bobing and the prizes on offer can be truly life-changing.
The game, and the custom around the mooncake, is something that is still done in a number of areas. Taiwan have a similar idea, and there are some claims that it's played in the Philippines too. In reality, the traditional form of bobing is played wherever people of Xiamen descent crop up. However, you're bound to find some diluted form. The real unadulterated game is found today only in Xiamen, so make your way there to find a great example of the city's local behaviour.
【Key words】
1. bó bǐnɡ
博饼: Mooncake gambling
2. zhuànɡ yuɑn
状元:champion
3. shǎi zi
骰子:dice
4. diǎn
点:spot
Source: skiddoo