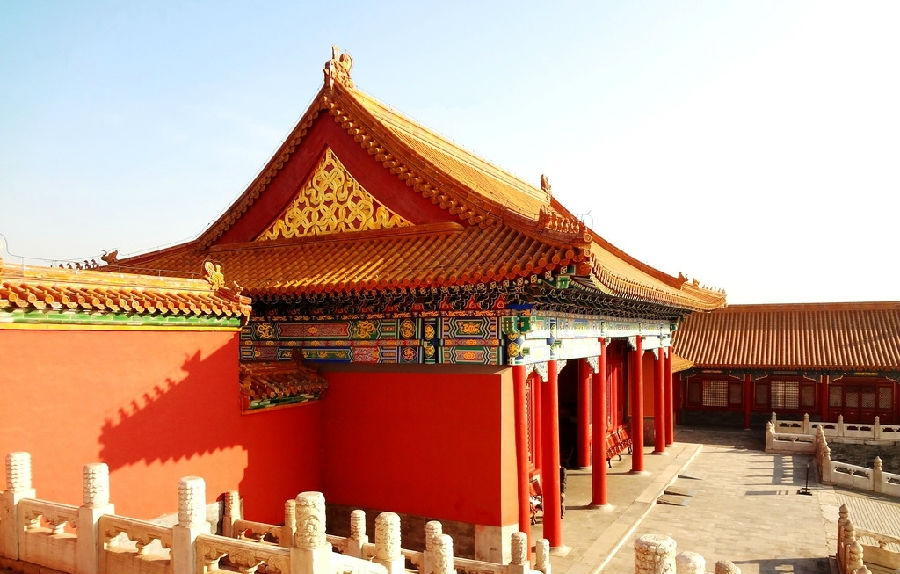 The Palace Museum has announced plans to open its western routes on Sept. 29. The royal icehouse, imperial kitchen and Yuqing Palace (the crown prince's residence) will be opened to the public at a later date. A platform will also open from which visitors will be able to view Jingshan Park from afar.
9月29日,故宫博物院宣布了开放故宫西侧观光路线的计划。皇家冰库、御膳房以及毓庆宫(皇太子的寝宫)晚些时候将向大众开放。同时,可以让游客远观景山公园的平台也将会开放。
Shan Jixiang, the curator of the Palace Museum, revealed on Sept. 5 that the exhibition layouts would be changed in the next four years. In addition, the cultural relic "hospital" and royal icehouse will be opened before the end of 2016.
9月5日,故宫博物院院长单霁翔表示,未来四年内展览布局将会变化。此外,文化遗产"故宫医院"以及皇家冰库都将在2016年底开放迎客。
"These new routes will increase the touring area, as well as bring changes to exhibition layouts," said Shan.
单馆长表示,"这些新的路线将会为展览布局带来变化,还也会使游览区域扩大"。
Emperors' childhood toys to be exhibited
帝王幼年的玩具将会被展出
According to Shan, there are plans in the works to open exhibitions that introduce visitors to royal life. Yongshou Palace, one of the six western palaces where concubines lived, will exhibit traditional Chinese medicine and food consumed by the royal court. Toys that emperors played with in their childhoods will also be on display. The imperial kitchen will host an exhibition on royal cooking utensils.
据单馆长介绍,博物院正计划进行向游客介绍皇家生活的展览。作为西六宫之一的永寿宫是明清皇帝妃嫔居住的地方,在此处将展出中药和宫廷御膳。帝王幼年的玩具也在展出之列。御膳房将展出皇家厨房用具。
Section of Forbidden City wall to open next year
明年将新开放一段紫禁城城墙
A systematic repair of the Forbidden City wall has been scheduled for the first time ever. A section of the wall will be opened to the public next year, offering visitors an additional viewing platform.
对紫禁城城墙进行系统性的修复实属首次。其中的一段城墙将在明年向公众开放,为游客提供额外的游览平台。
The area of the Palace Museum that is open to the public will reach 76 percent of its total by the end of 2016; by 2020, that number will rise to 80 percent, and by 2025 to 85 percent. The exhibition hall at Shenwu Gate will add a second floor, intended to serve as a contemporary exhibition hall in the future.
截至2016年底,故宫博物院向公众开放的区域将达到76%;到2020年,开放的区域将达到80%,到2025年则会达到85%。神武门的展厅将加建两层,使其能在未来充当暂时的展厅。
Source: people.com.cn