If you're looking to study at one of the top universities in China, it's almost certain that you're considering Tsinghua University and Peking University. Both based in capital city Beijing, these two institutions are consistently ranked as the top two in China.
如果你想要进入中国一所顶尖大学学习,毫无疑问你应该考虑清华大学和北京大学。这两所大学在中国名牌大学中一直稳居前二,且都坐落在首都北京。
In the QS World University Rankings® 2016/17, Tsinghua University is ranked 24th in the world, with Peking University not too far behind at 39st, with both having improved their positions compared to the previous year. The Fudan University climbs 8 places to rank 43th.
在最新公布的2016-2017年度QS世界大学排名中,清华大学位列全球第24名,北大紧接其后位列全球第39名,这两所大学排名相较于去年都有所上升。复旦大学上升8个名次至第43位。
The Chinese universities in the world's TOP 500:
中国入500强的榜单: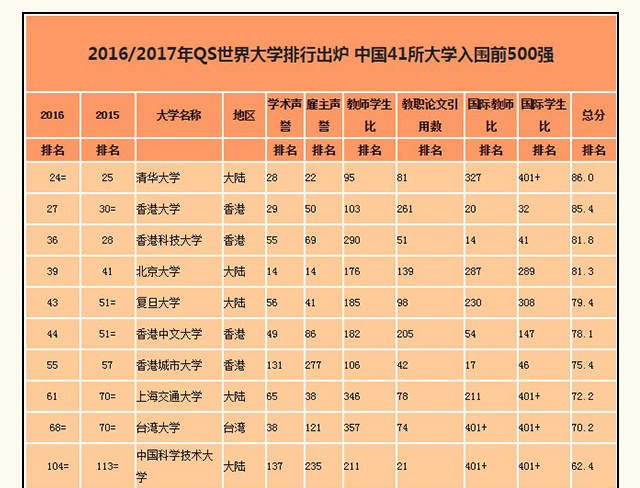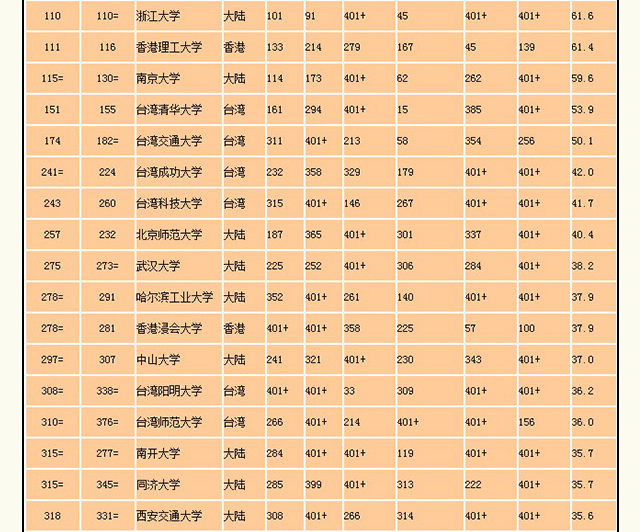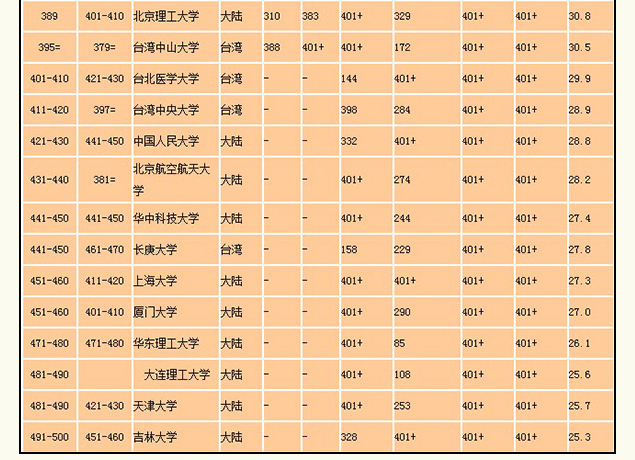 Source: topuniversities.com