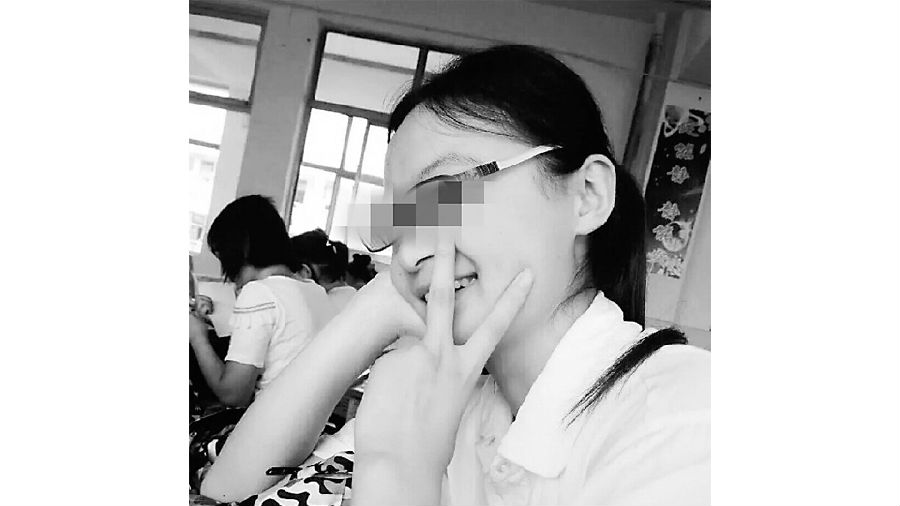 A 18-year-old girl is in the very best time of her life, but it's a tragedy for Xu Yuyu, who died of a sudden cardiac arrest last Sunday after her tuition fees were swindled in a telephone scam.
The girl from Shandong scored 568 points on the national college entrance exam this year and was admitted to Nanjing University of Posts and Telecommunications.
On August 19, Xu received a phone call from a stranger notifying her that she was due to receive 2,600 yuan ($390) as student grants. She had received an official phone call from the education authority the day before, so her family did not question the authenticity of the second call.
As required, Xu transferred a 9,900-yuan "activation fee" into the scammer's bank account, hoping the money would appear in her student account, but it never did.
After realizing she had been cheated, the girl was angry, remorseful and heart-broken, tearfully asking her father to go to the police with her. On their way home, Xu suddenly fainted. Despite doctors' best efforts to revive her, she passed away two days later. "She died of cardiac and respiratory arrest", the doctors confirmed.
According to her families, Xu was healthy.
The family of four, Xu Yuyu, her elder sister and the parents, is underpriviledged and they depend solely on her father's income. The funds her family had raised for her tuition fees (9,900 yuan) are a sum of money they have to save for almost half a year!
After Xu's death, the grieved family refused the donation. "Money means nothing to us now. My biggest wish is that the scammer will be punished duly." Xu's father Xu Lianbin told the media.
The death stirs public anger and raises concerns about the all-too-common personal information leakage. Instead of blaming the family for being unvigilant, most people hope those who leak, buy or sell the personal information should also be punished severely. The incident also urges China to issue tighter privacy laws to fight against rampant phone scams.
The article is translated and editted by Chinlingo. Please indicate the source for any use, reproduction or transfer.
本文由Chinlingo编译后发布,如需转载,请标明来源。