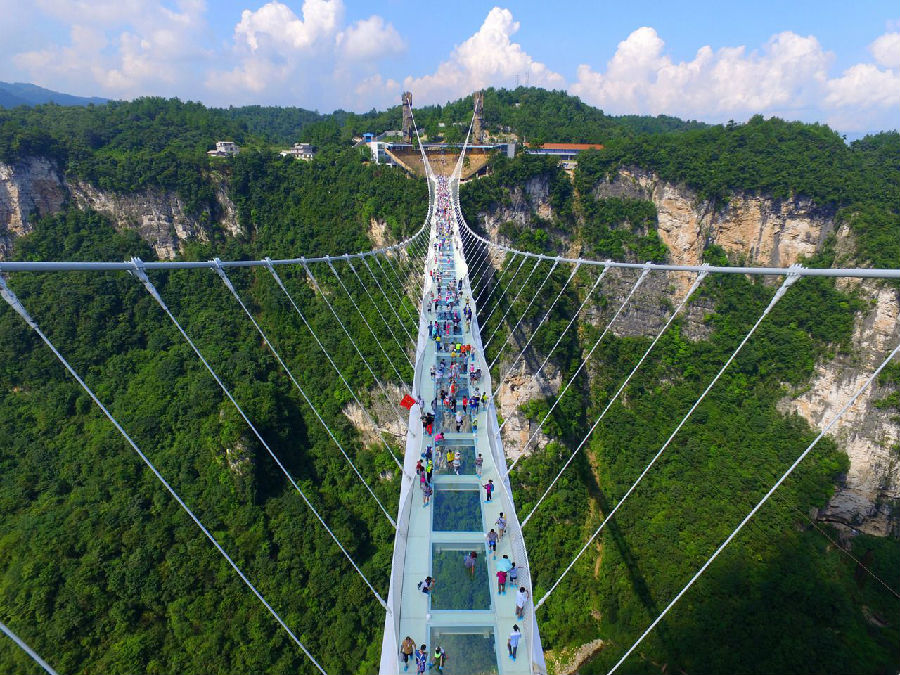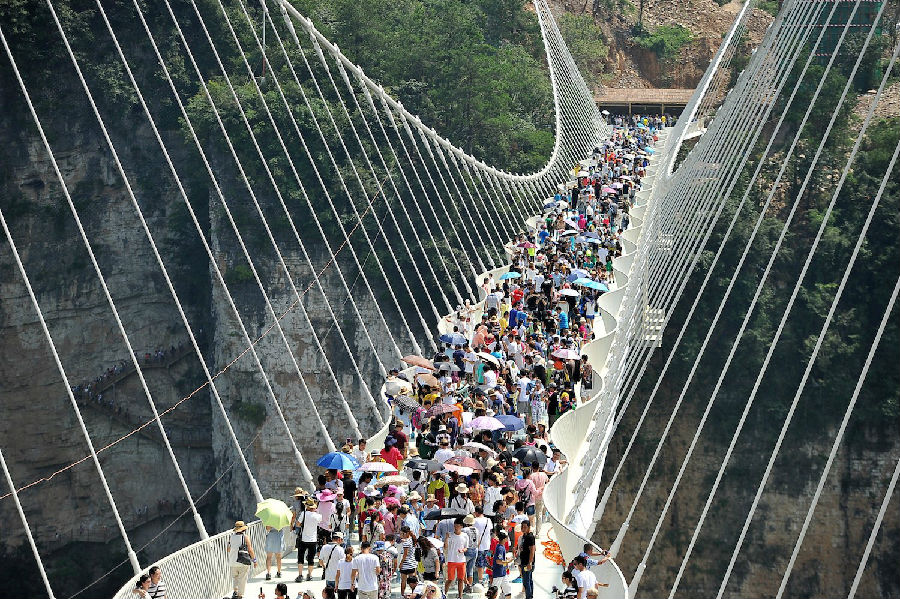 The world's highest and longest glass-bottomed bridge officially opened to public over Zhangjiajie Grand Canyon in Hunan province last Saturday (August 20). The bridge welcomed nearly 8,000 tourists on the first day.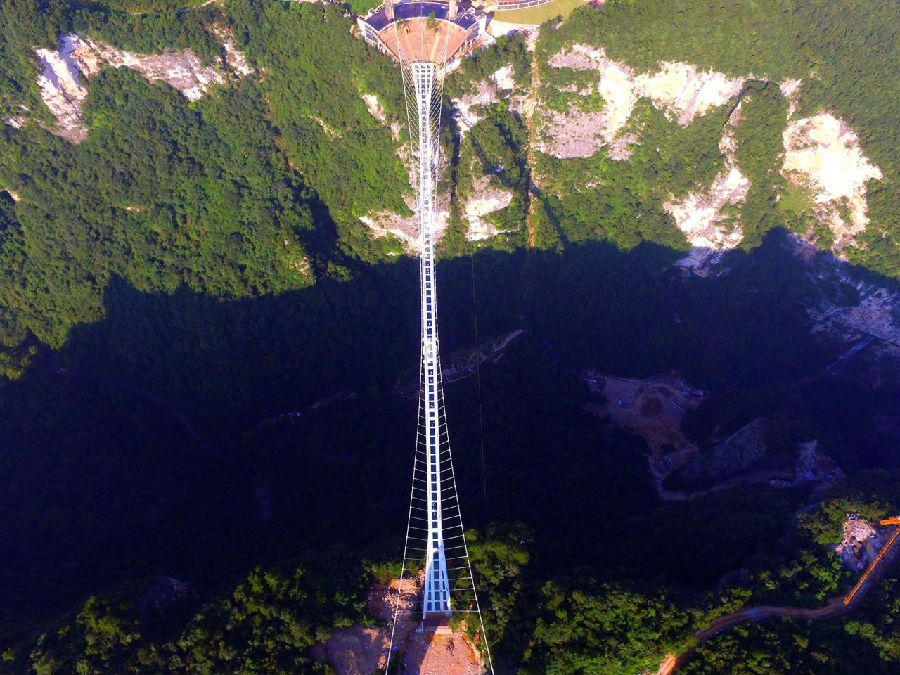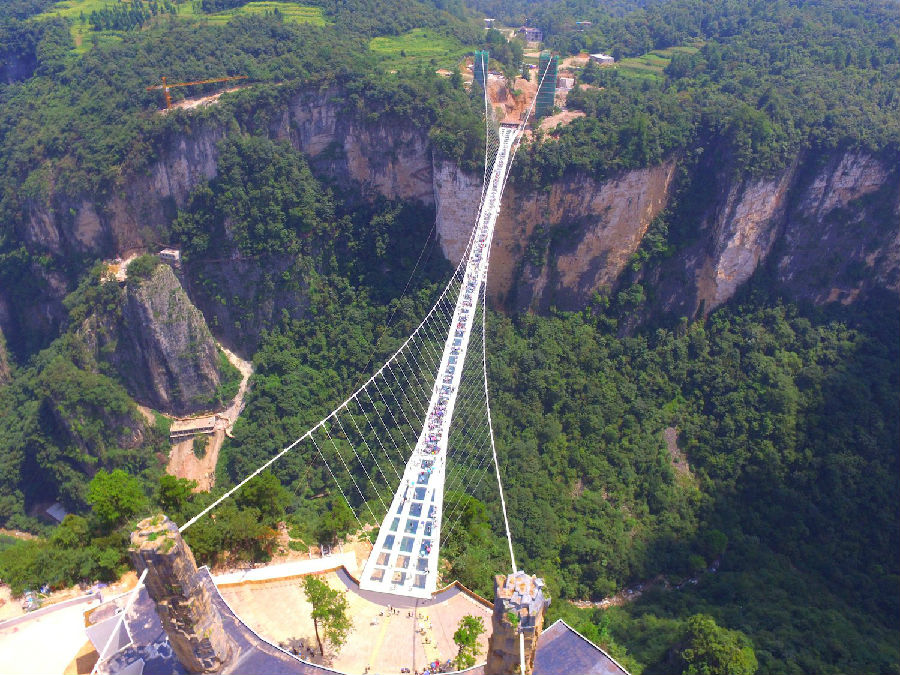 About 300 meters above the valley floor, 430 meters long and 6 meters wide, the bridge extends across the two cliffs in the Zhangjiajie National Forest Park, which inspired the "floating mountains" of the Hollywood blockbuster Avatar.
Design by Israeli architect Haim Dotan, the bridge costs $3.4m to build and is made of 99 panels of three-layer clear glass. It can carry up to 600 tourists at a time. It receives tourists during 07:00-17:00, and at most 8,000 tourists will be allowed to cross the bridge each day, though the tourist attraction is drawing crowds of tourists around the world. The ticket costs 138 yuan each person.
The bridge also features the world's highest bungee jumping site, zip line and the runway for fashion shows.
But how safe is it?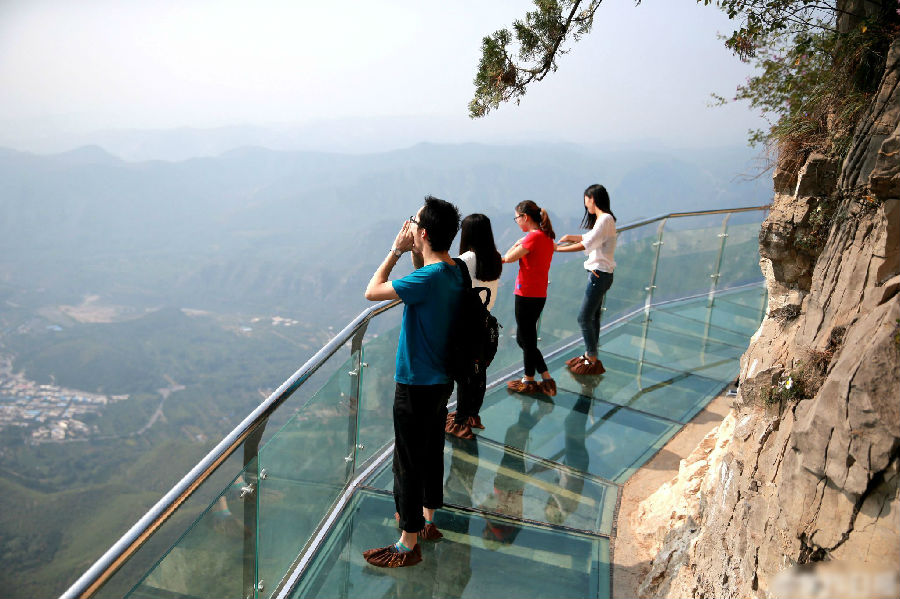 The glass-bottomed bridge at the Yuntai Mountain, Henan.
Following an alarming crack in a glass bridge at the Yuntai Mountain in Henan province in 2015, authorities in Zhangjiajie were eager to reassure the public of its safety. Earlier this year (June), the park officials invited journalists (including Dan Simmons from the BBC Click) and tourists to try to bash in the glass with sledgehammers, and allowed a car filled with passengers across it.
What an exciting place for the thrill seekers! The photos below will make those with fear of heights shiver, but bring joy to the adventurous souls.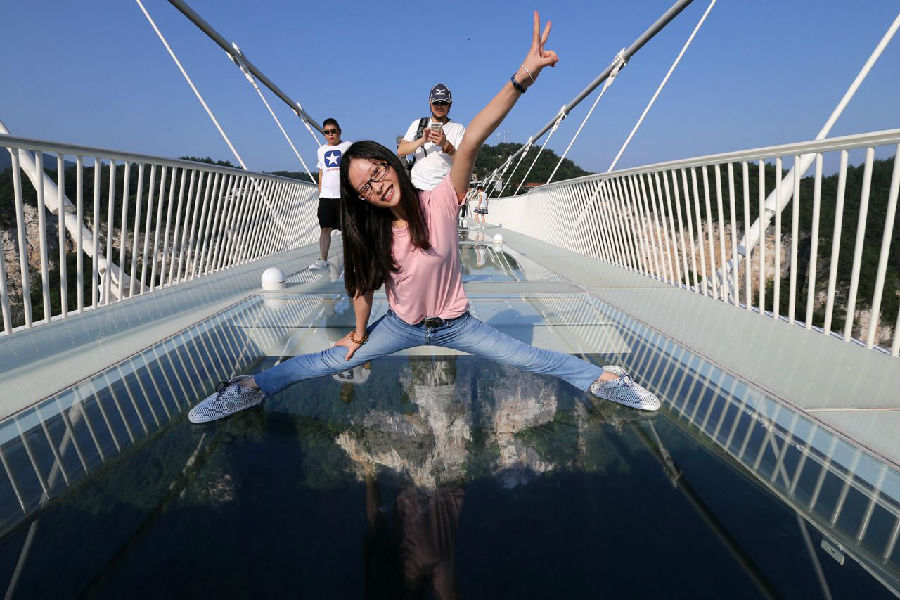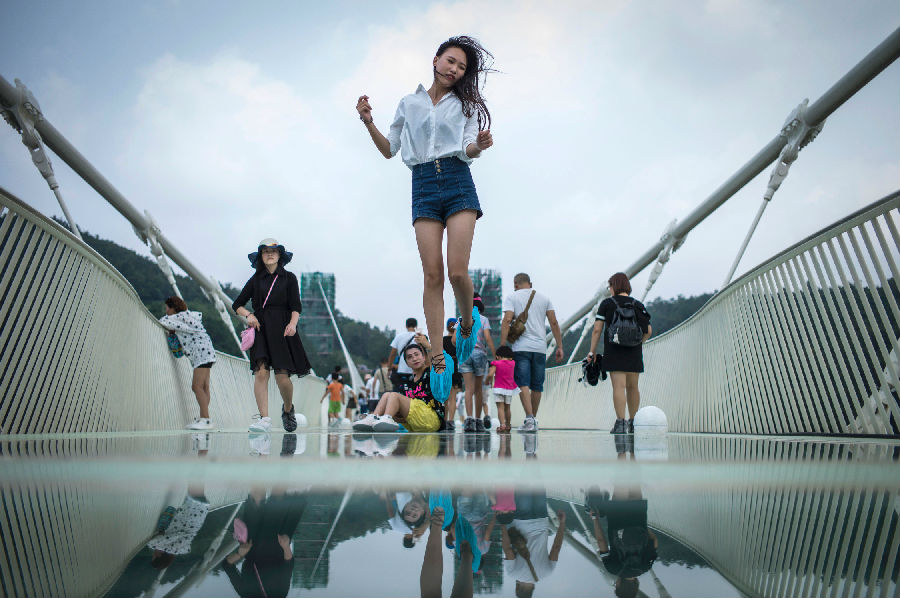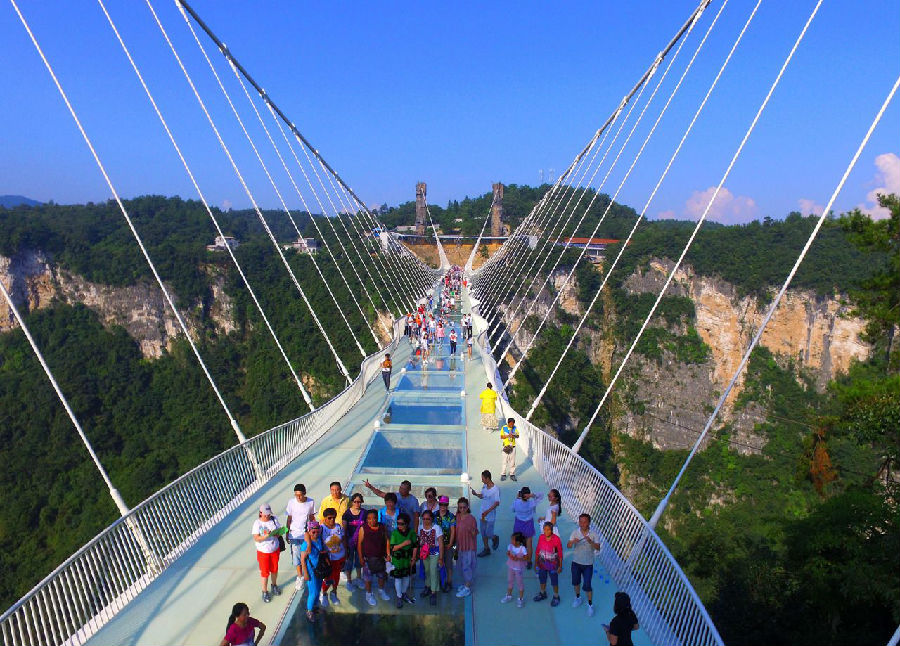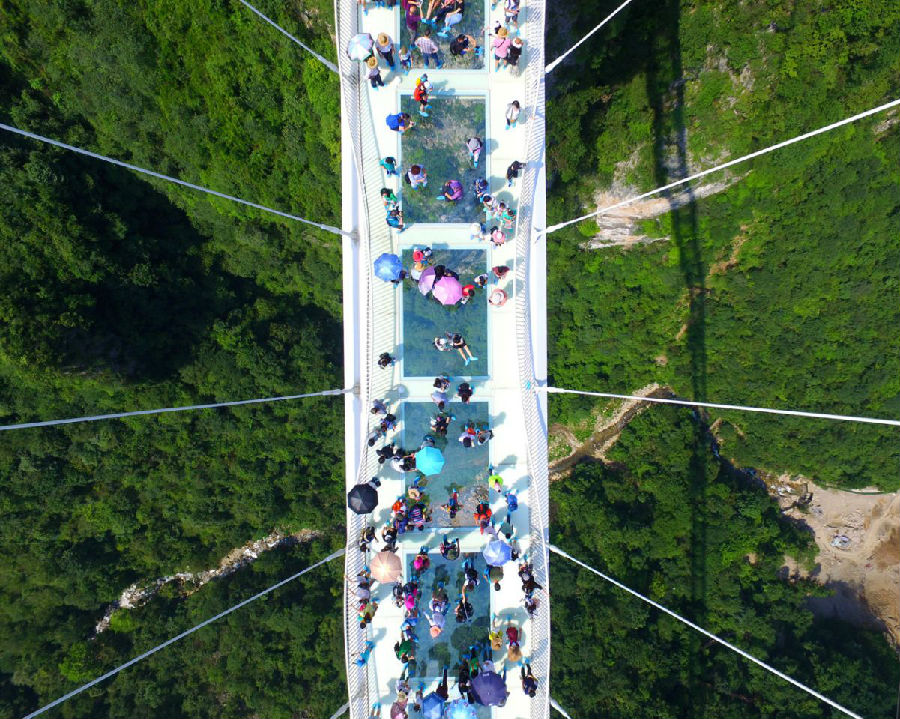 The glass-bottomed bridge is not the only one of its kind in China. In recent years, China has opened dozens of glass-bottomed bridges across the country, with Hunan having the most.
The article is translated and editted by Chinlingo. Please indicate the source for any use, reproduction or transfer.
本文由Chinlingo编译后发布,如需转载,请标明来源。