A silver medal winner wasn't the top highlight for the Chinese press, but the Chinese diver He Zi still stole the spotlight – she got a proposal and a diamond ring.
Just moments after receiving her silver medal in Sunday's 3-meter springboard event, He Zi was surprised by her boyfriend and fellow diver Qin Kai, who bent low on one knee and held up a small red box with a diamond ring. Qin slipped the ring on He's finger and gave her a glass-encased rose.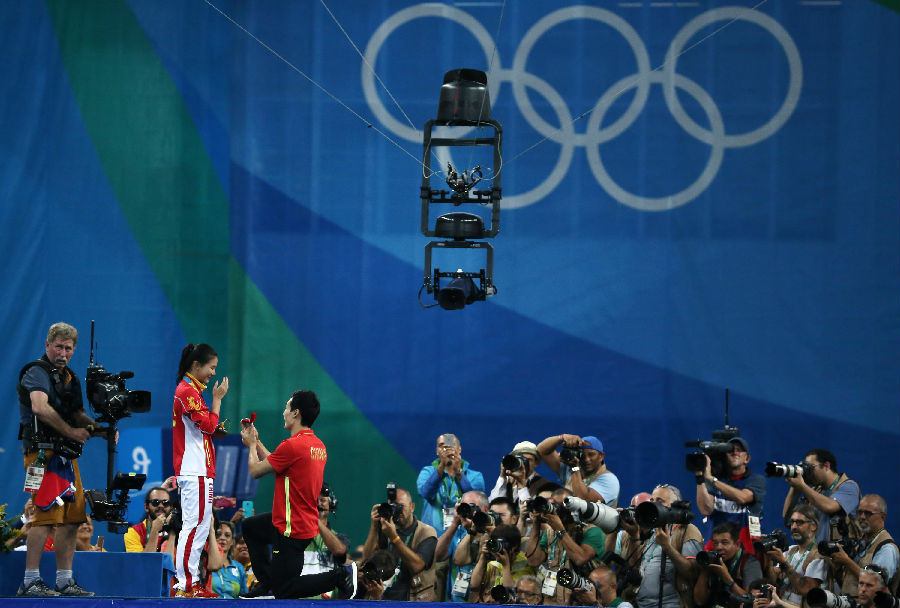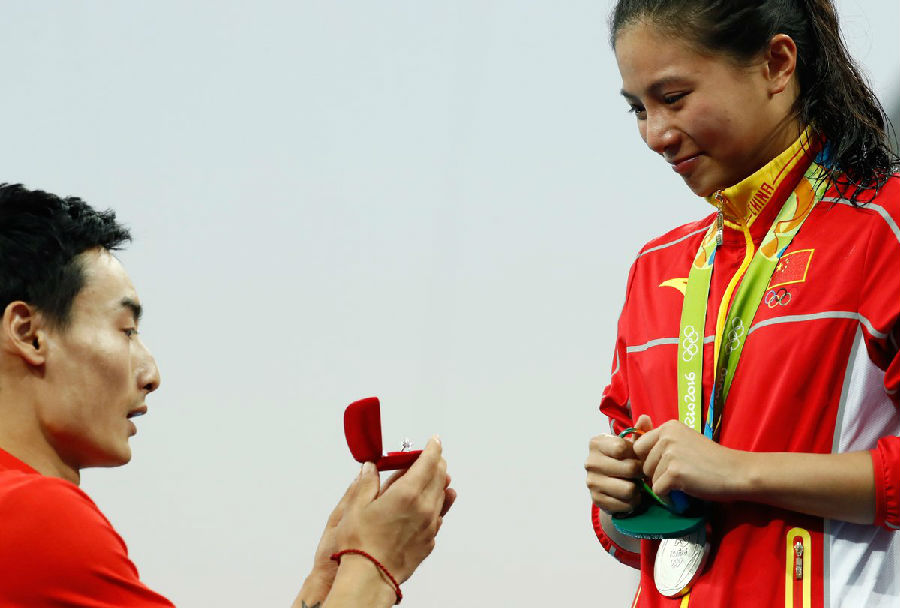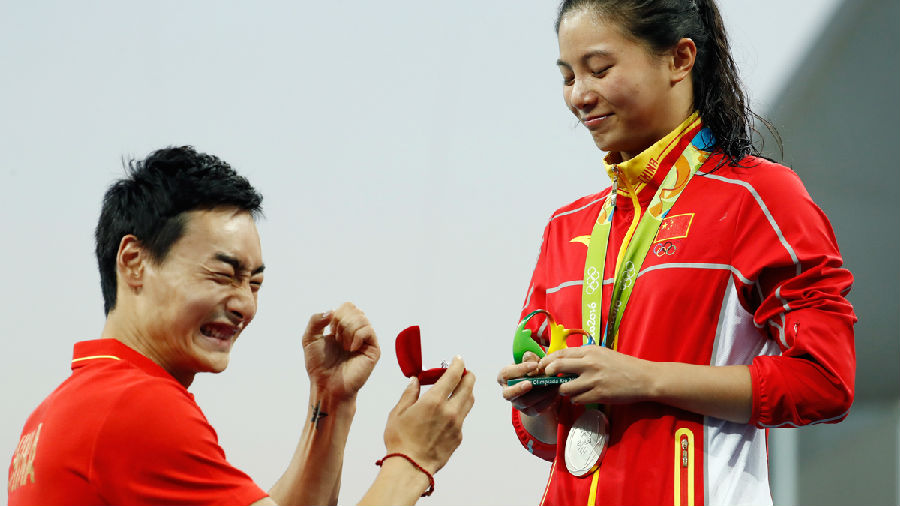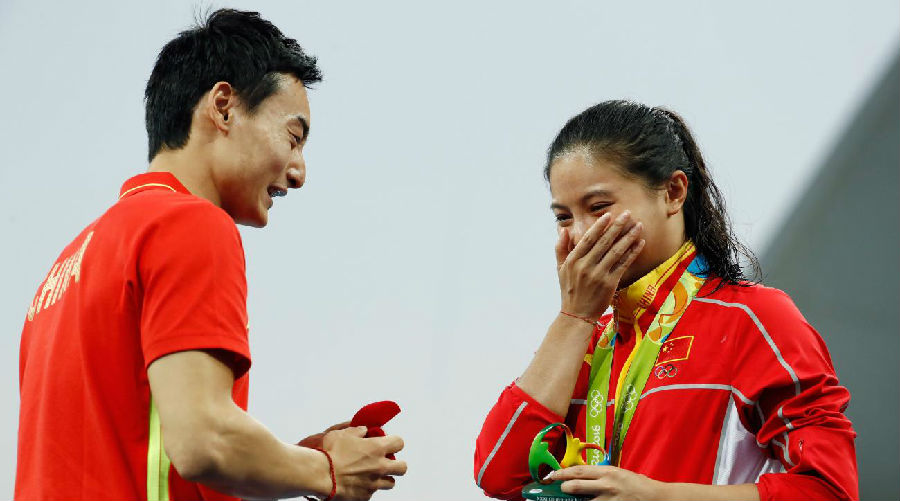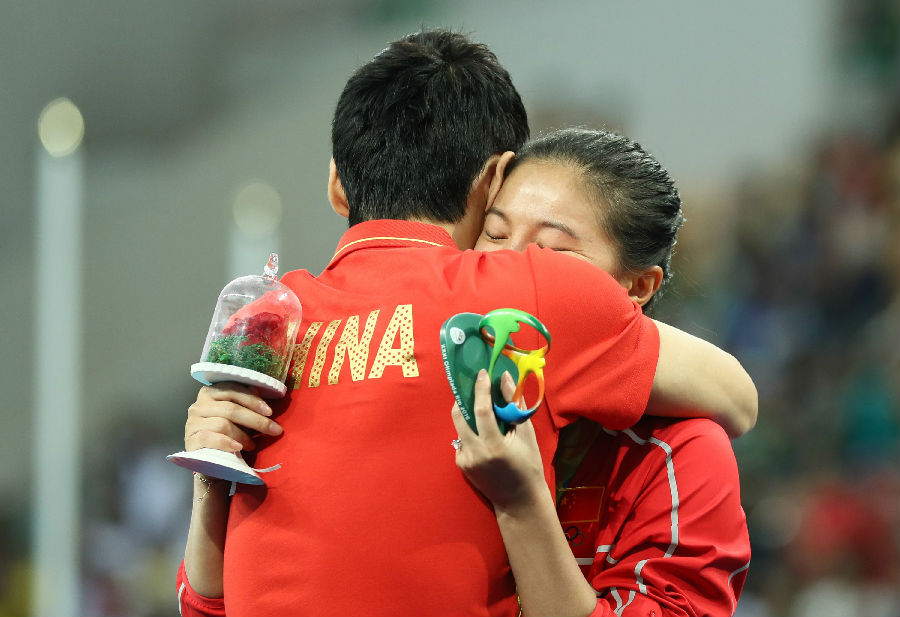 What a surprise! He Zi covered her mouth, and accepted the proposal with a big hug. Qin gave a "thumbs up" to the spectators. The couple received a big cheer from the crowd as they left the pool.
Qin Kai, 30, won a bronze medal in his own synchronized diving event last week. Qin has been dating He Zi for the past six years.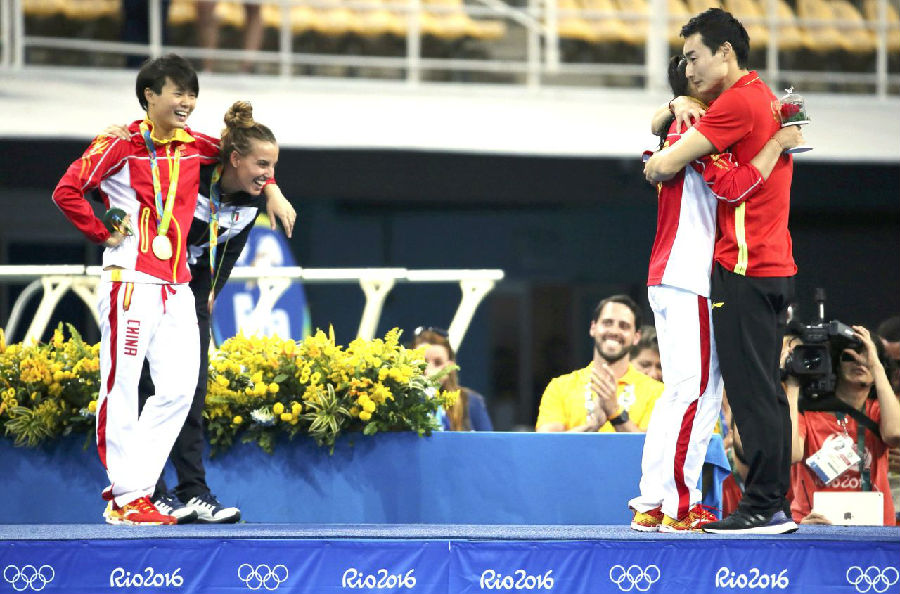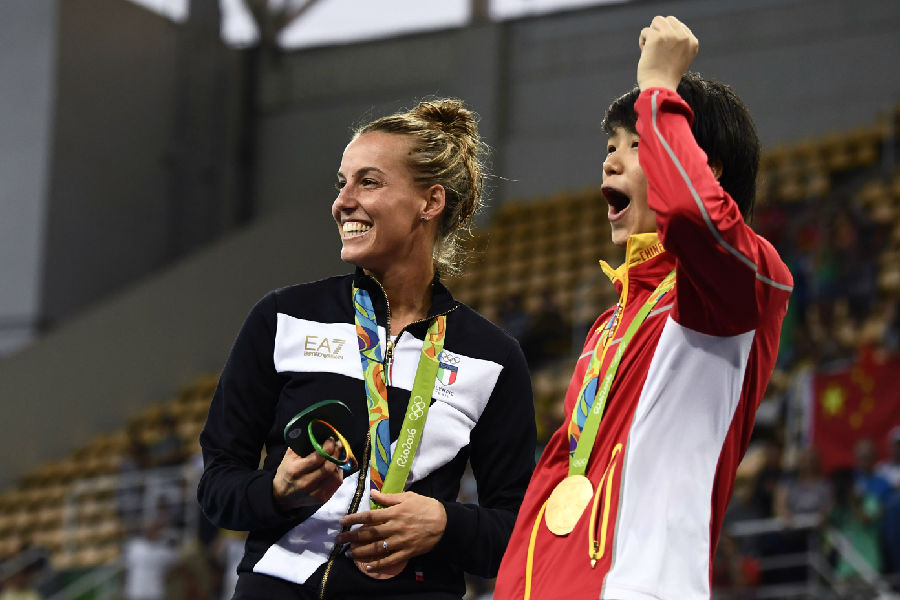 Shi Tingmao, the gold medalist of the same event, and the bronze medalist Tania Cagnotto of Italy cheered for the lovebirds, and gave their best wishes.
"I'm really happy for them, because these years, be it career or relationships-wise, they have had to face a lot of pressure," Shi said.
"I was really happy for those two,' Tania said, 'It's a really great moment to ask her to marry him."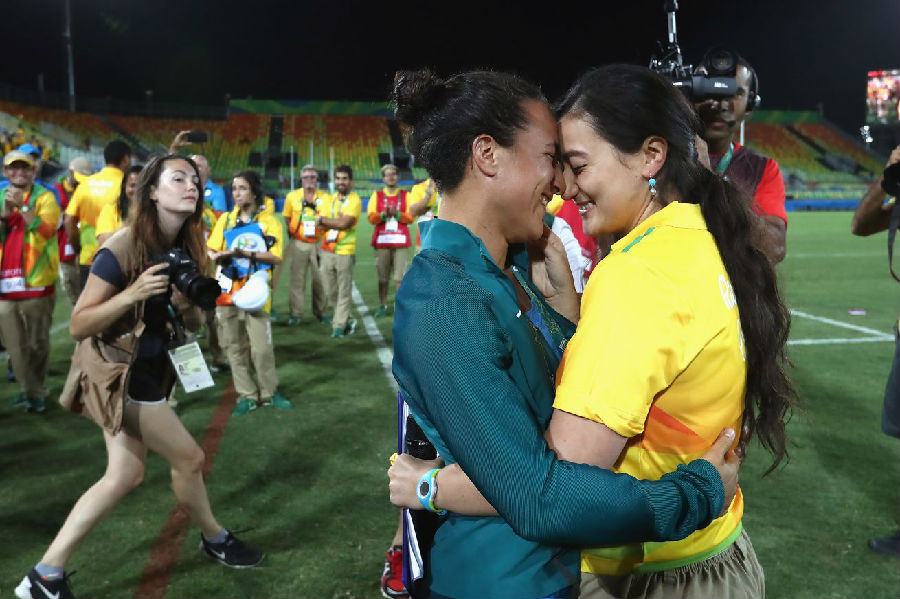 Qin Kai and He Zi are not the only athlete couple at the Rio Olympics. Last week, there was a tear-jerking moment when Marjorie Enya, a volunteer at the Rio Olympics, proposed to her Brazil rugby player girlfriend Isadora Cerullo. Love appears to be in the air in Rio. Check out more:
1. Kate and Helen Richardson-Walsh – UK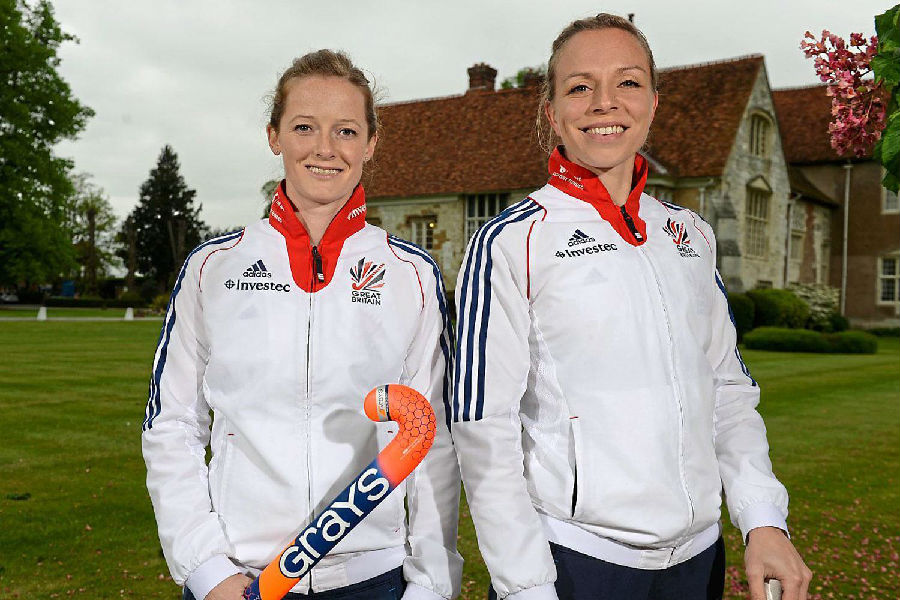 They are the first married same-sex couple to compete in the Olympic Games.
2. Chris and Gabby Adcock – UK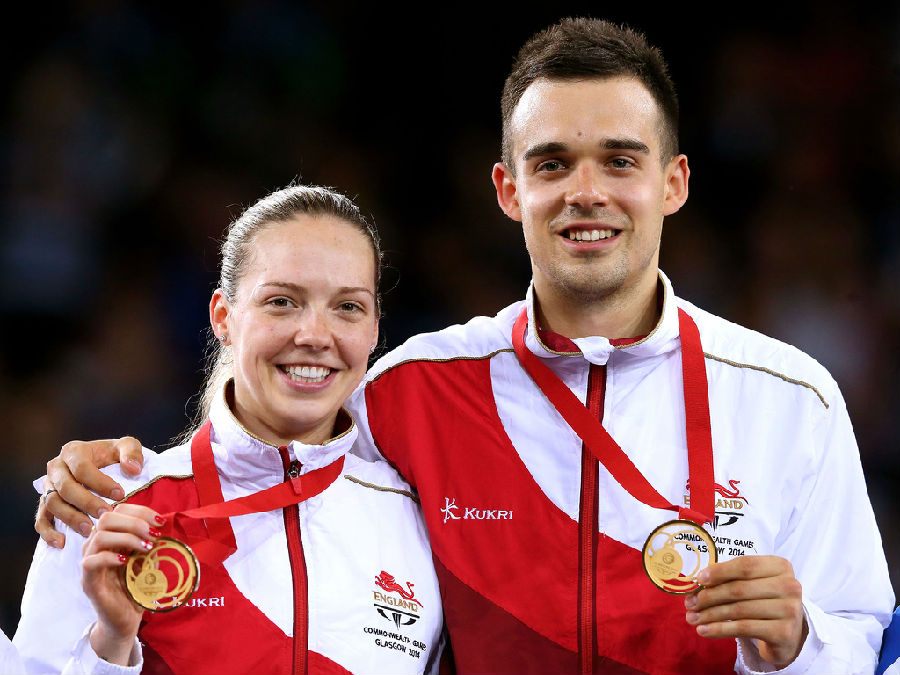 They were childhood friends. In 2013, they got married and became badminton doubles partners. They'll be competing together in the mixed doubles in Rio.
3. Lee Kiefer and Gerek Meinhardt – USA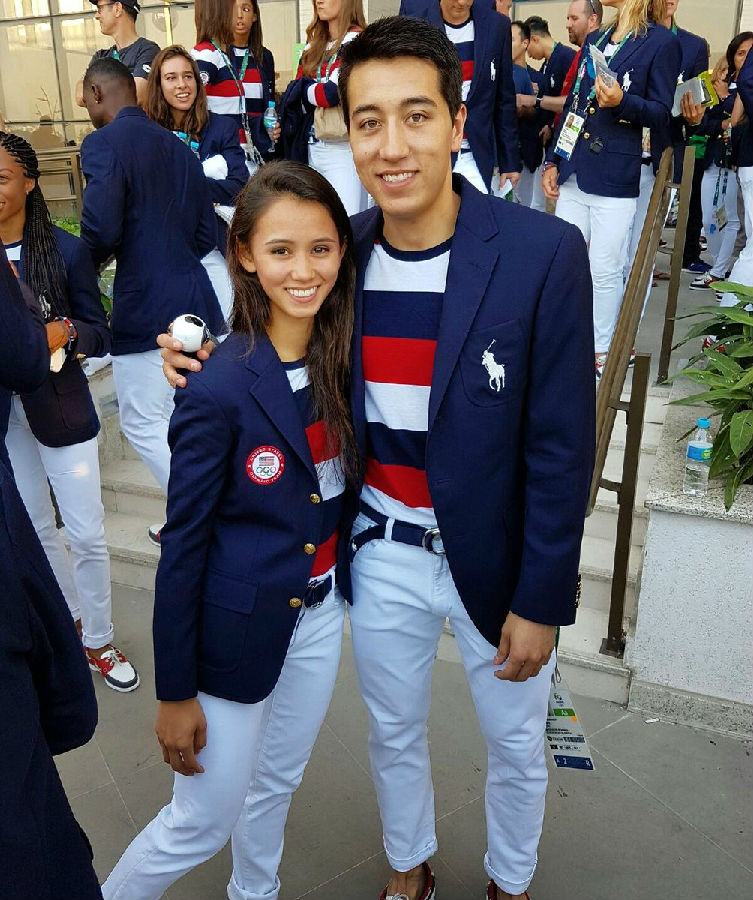 These two fencers are from the University of Notre Dame. The Rio Olympics is the third Olympics for Meinhardt since his debut at the Beijing 2008 Games, while it's Kiefer's second Olympic appearance.
4. Federica Pellegrini and Filippo Magnini – Italy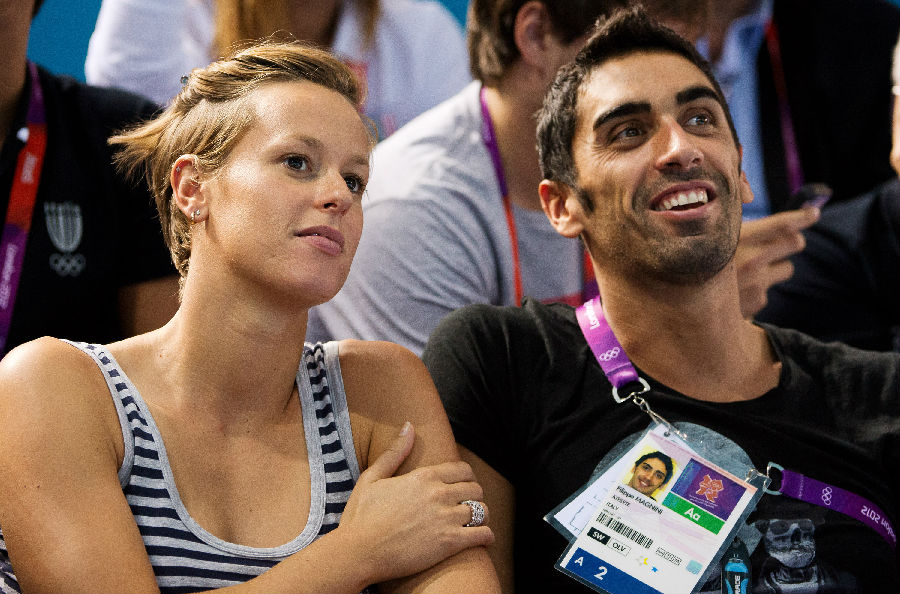 Gold medalist Pellegrini, who has been called Italy's most popular female athlete, was selected as the flag-bearer for her country at the opening ceremonies in Rio. She set the 200-meter freestyle world record in 2009 and will be competing in both individual and relay events in Rio. Magnini, her boyfriend since 2011, took home a bronze for the 4×200-meter freestyle relay in Athens in 2004.
5. Laura Trott and Jason Kenny – UK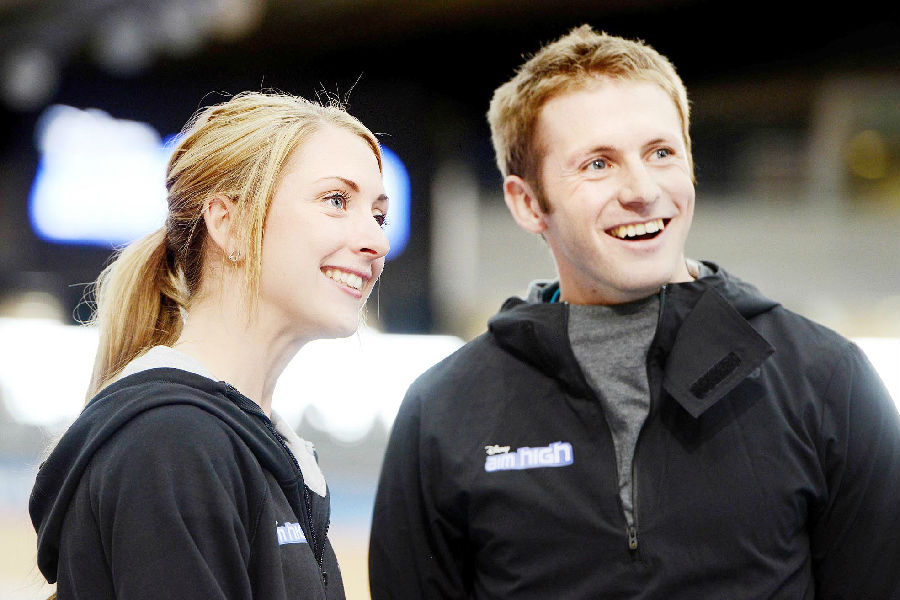 Trott ― who won two gold medals at her first Olympic Games in London ― and Kenny ― a three-time Olympic gold medalist ― went public with their relationship after they were spotted kissing at the beach volleyball finals at the 2012 Games. They got engaged on Christmas Day in 2014.
6. Tim and Jonelle Price – New Zealand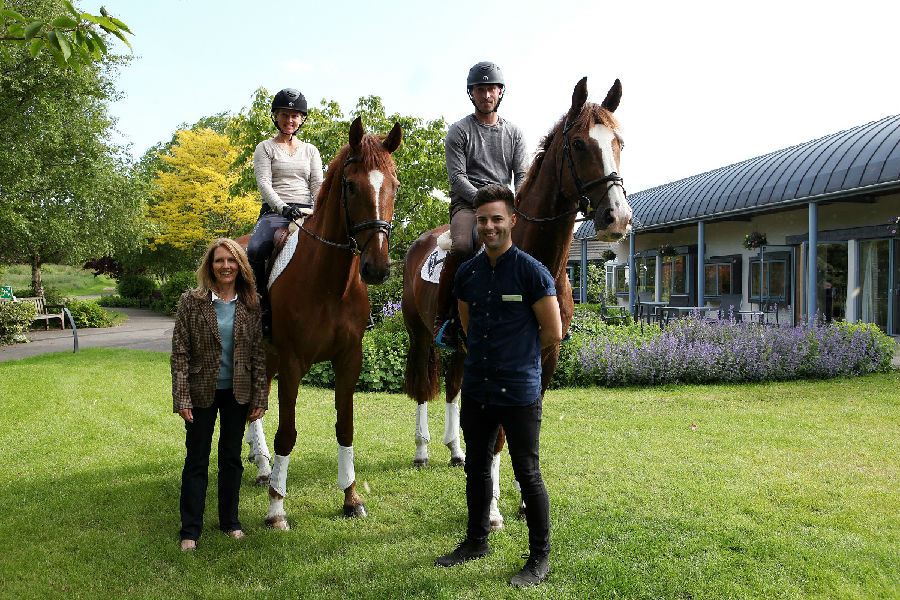 At the 2012 Olympics, Jonelle was part of the bronze medal-winning equestrian team for New Zealand. Her husband Tim made his Olympic debut at the Rio Games. Interestingly, equestrian is the only Olympic sport where men and women compete equally against one another. The Prices, who have been married since January 2013, have gone head-to-head previously and vied for the same team spots in a number of international competitions.
7. Mitch Larkin and Emily Seebohm – Australia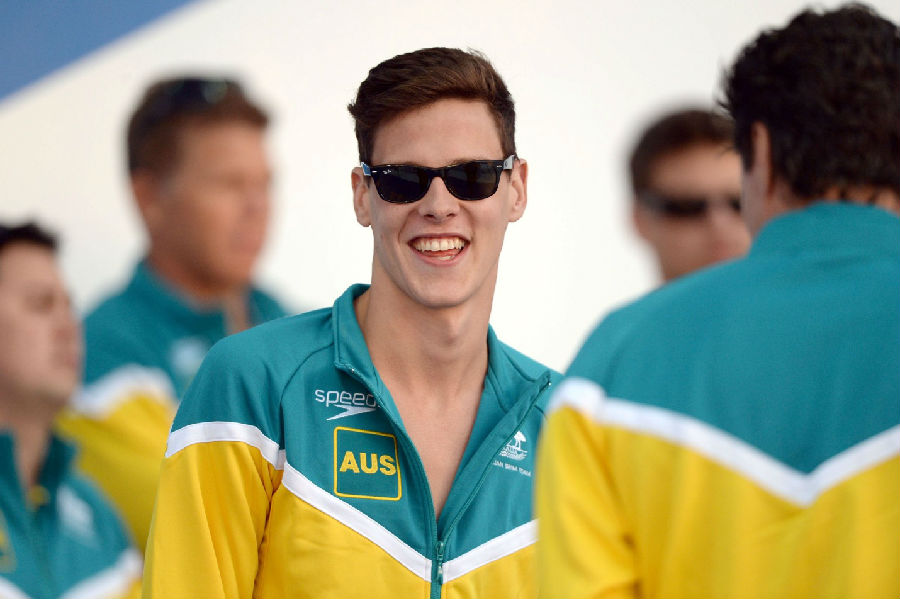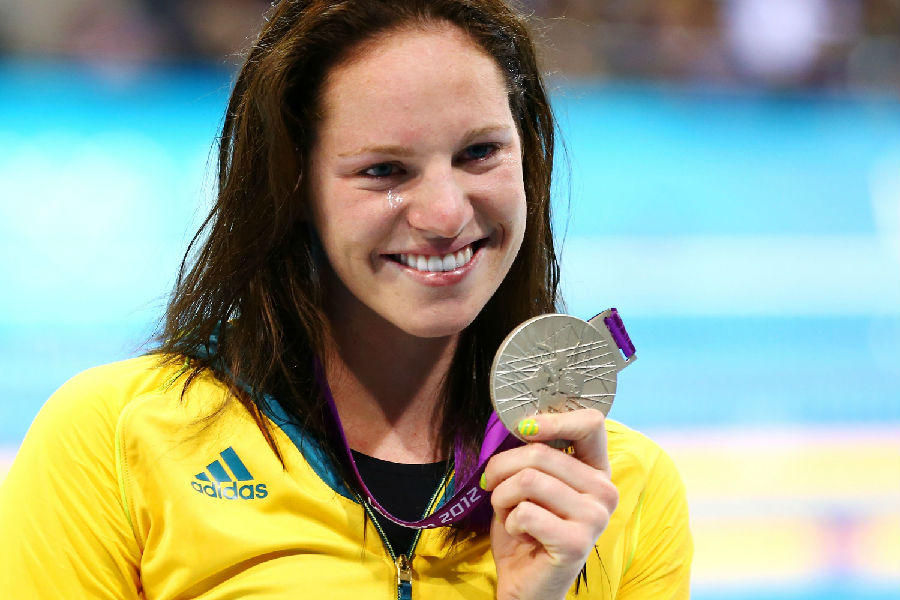 Backstrokers Mitch Larkin and Emily Seebohm of Brisbane have been called a power couple of the pool. At the 2012 London Games, Larkin placed 8th in the 200-meter backstroke final. Seebohm competed at both the 2008 and 2012 Games where she earned two gold medals and two silver medals in both individual and relay events.
8. Ashton Eaton (USA) and Brianne Theisen-Eaton (Canada)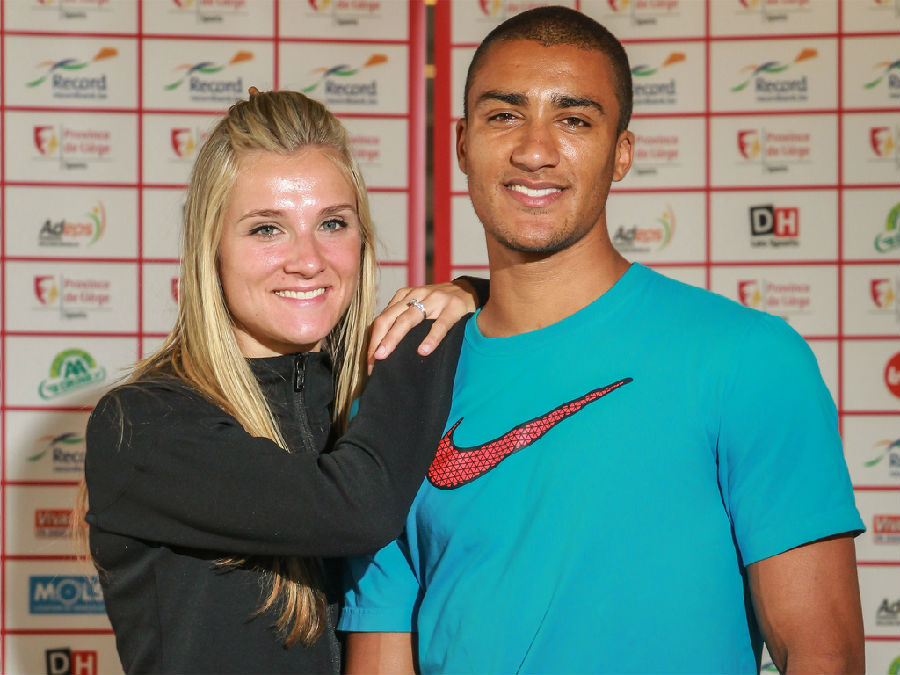 Eaton and Theisen-Eaton met as teammates at the University of Oregon but will be competing on behalf of different countries at the Rio Games. Eaton, a decathlete and gold-medal winner, is part of Team USA while Theisen-Eaton, a heptathlete, is part of Team Canada. They have been married since 2013.
9. Pang Wei and Du Li – China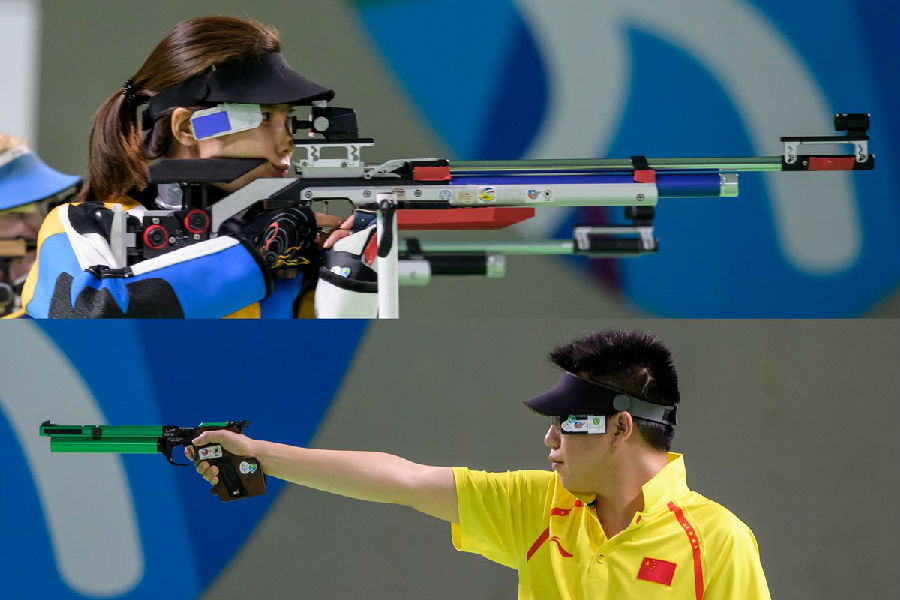 The Rio Olympics would be the fourth Games that the married couple have been able to compete in. The two met multiple times during their respective shooting assignments at the ISSF events.
The article is translated and editted by Chinlingo. Please indicate the source for any use, reproduction or transfer.
本文由Chinlingo编译后发布,如需转载,请标明来源。