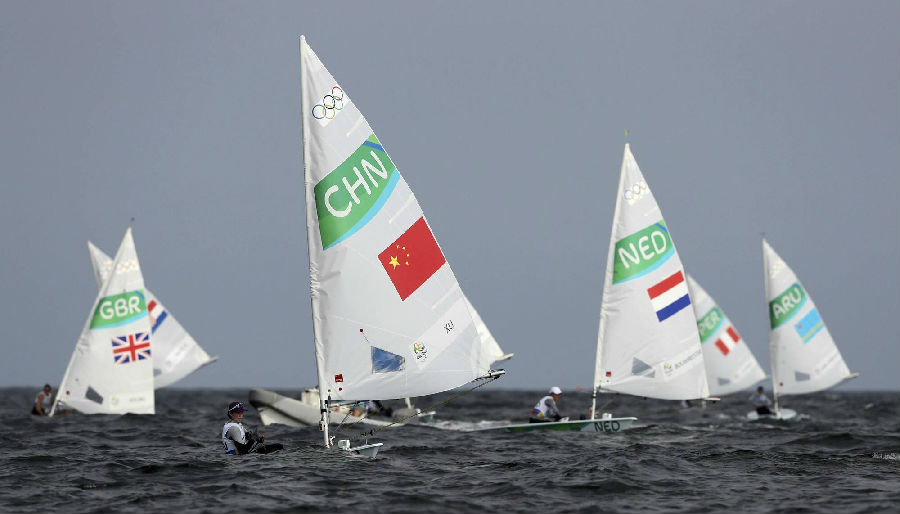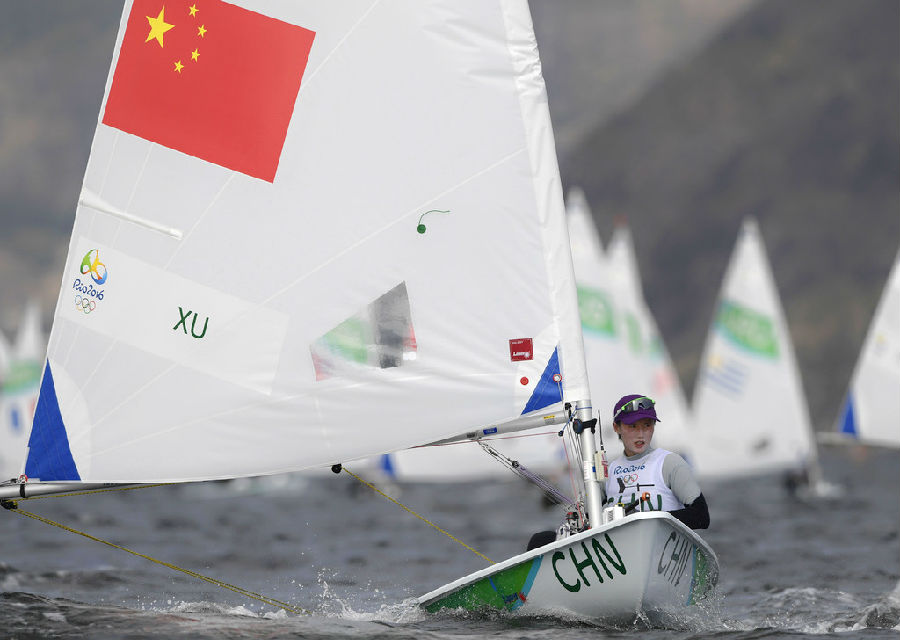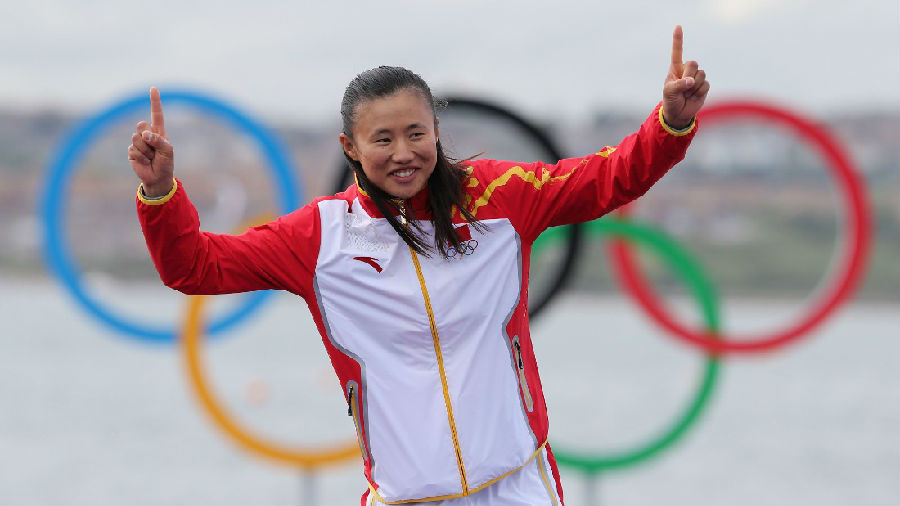 At the races in the Rio Women's Laser Radial dinghy series a few days ago, American medal contender Paige Railey initiated a right-of-way protest against defending gold medalist, China's Xu Lijia. Xu was disqualified from the second race and her ranking dropped from the 1st to 23rd. Unexpectedly, Xu responded emphatically with a third place in the third round and first-place finish in the final round to re-elevate her to the top of the overall standings. What a wonder! It's like that a straight A-mazing student who lacks score in a subject but still gets the first place in the overall performance.
People are impressed by her revenge, but I'd rather admire her personal experience in the career pursuit. She only has 50% of her hearing, has little vision out of her left eye, and had a tumor removed from her knee before the 2004 Summer Olympics, just as her sailing promise was first being discovered. Unlike many athletes, Xu has a distinguished educational background – Shanghai Jiaotong University graduate, University of Southampton postgraduate, and fluency in English.
Xu Lijia was born to a working family in Shanghai in 1987. Despite being brought up in a coastal city, she had never seen sailing boats in the local waters or on television. When first introduced to the sport in primary school, Xu's first reaction was: "What is sailing?"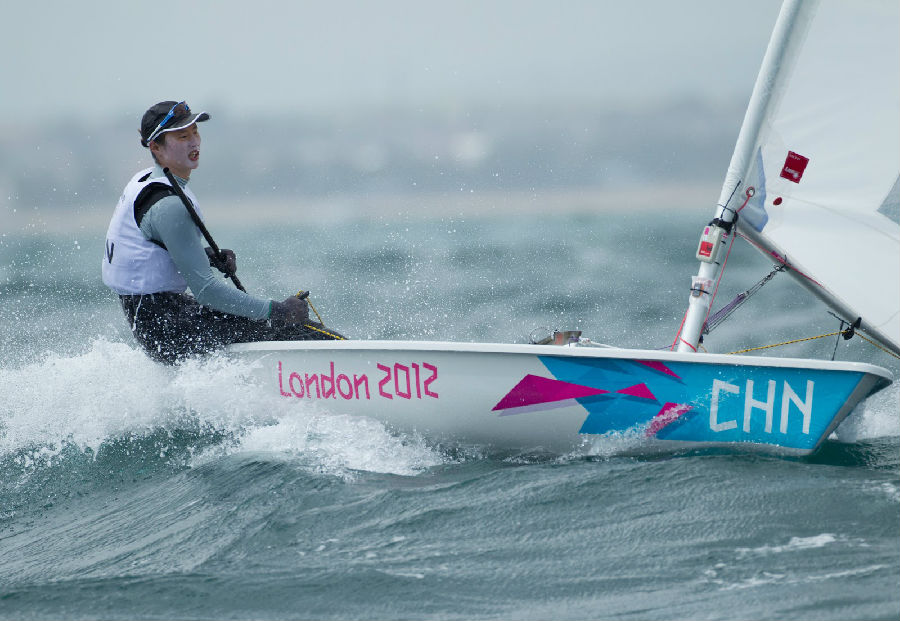 The training is tough for any sportsman, but Xu is one of those whose efforts are paid off. She began to rise to fame at the 2008 Summer Olympics, when she got a bronze medal in women's Laser Radial class, the first-ever medal in China's Olympic sailing history. In 2012, she became an overnight sensation for winning a gold medal in the same event at the London Olympics, where she was the flag bearer for China at the closing ceremony.
The British media was quite surprised at Xu's fluent and standard British English in an interview with the BBC about her crowning glory in 2012. There's a story. Earlier in 1998, when she took part in a world championship for the first time, she failed to lodge a complaint to the judge over an unjust ruling, because she couldn't speak English. As a result, she only got the 158th place in the race. Inspired from the failure, Xu became firmly determined to learn English well. In her opinion, a sailor without English fluency can't be a real top sailor. At that time, she was only 11. In the following years, she learned English hard by spending a few hours reciting English articles every day. That's how she got fluent in English 14 years later in London.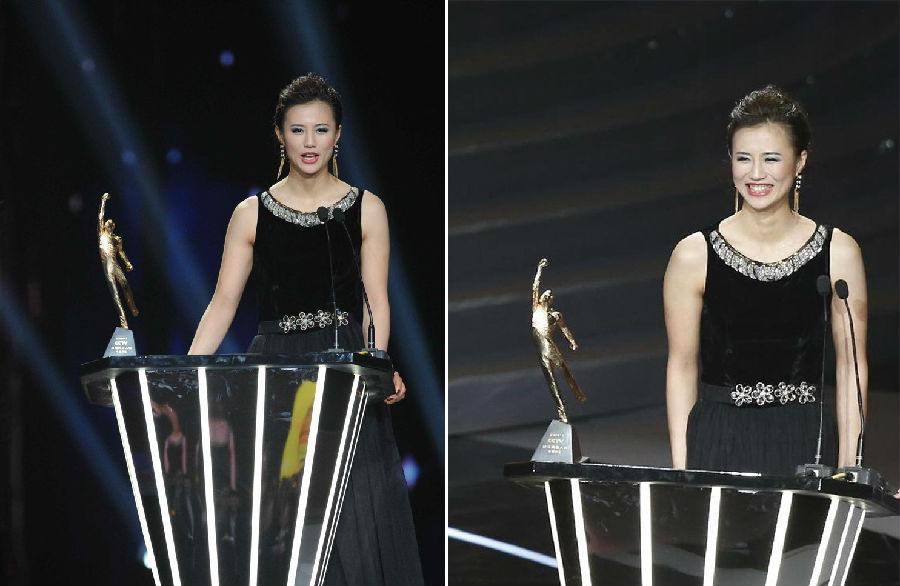 After the London Olympics, Xu Lijia was awarded the "Sports Special Contribution Prize" for the history-making success for sailing in China.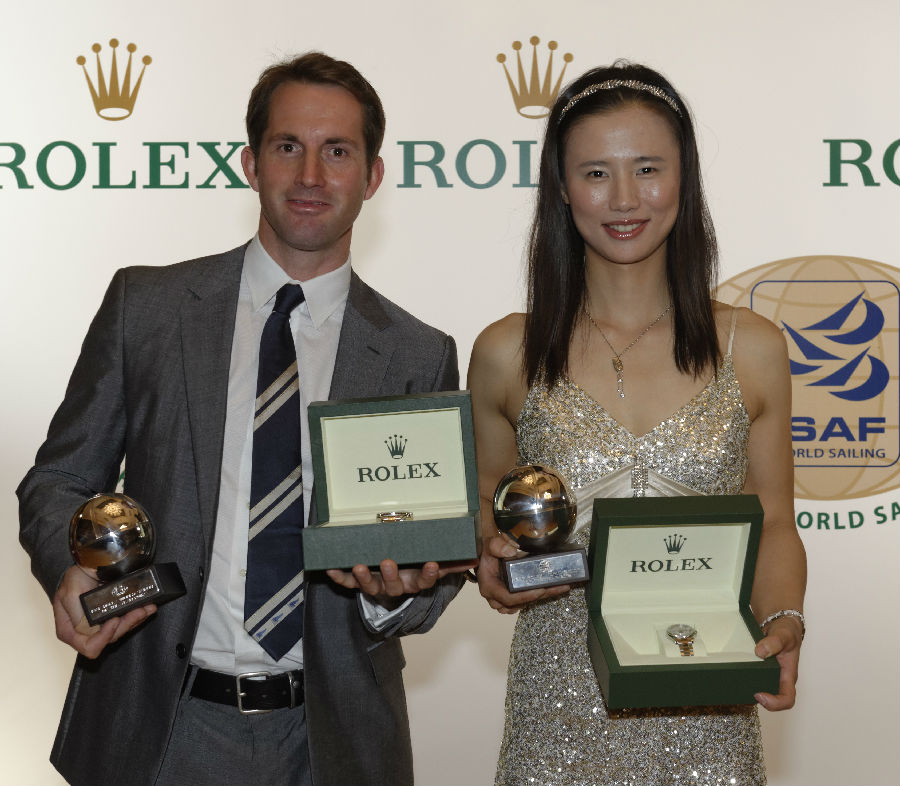 In China, Xu is the equivalent of Ben Ainslie, the British sailor who is a four-time Olympic champion. The pair were named the male and female winners of the 2012 ISAF Rolex World Sailor of the Year Awards.
Her achievements won't stop here. Beyond Rio, the legendary and ambitious lady sees her future in sailing, possibly as a professional in offshore yachting and wants to focus on getting more people in Asia and China into the "life-long" sport.
The article is translated and editted by Chinlingo. Please indicate the source for any use, reproduction or transfer.
本文由Chinlingo编译后发布,如需转载,请标明来源。