For the Chinese audience, there are lots of white hopes to win a gold medal at the Rio Olympics, like Ning Zetao, Sun Yang and Wu Minxia. The list goes on. But the best Chinese Olympian this time, is a young girl that hasn't even won a gold medal.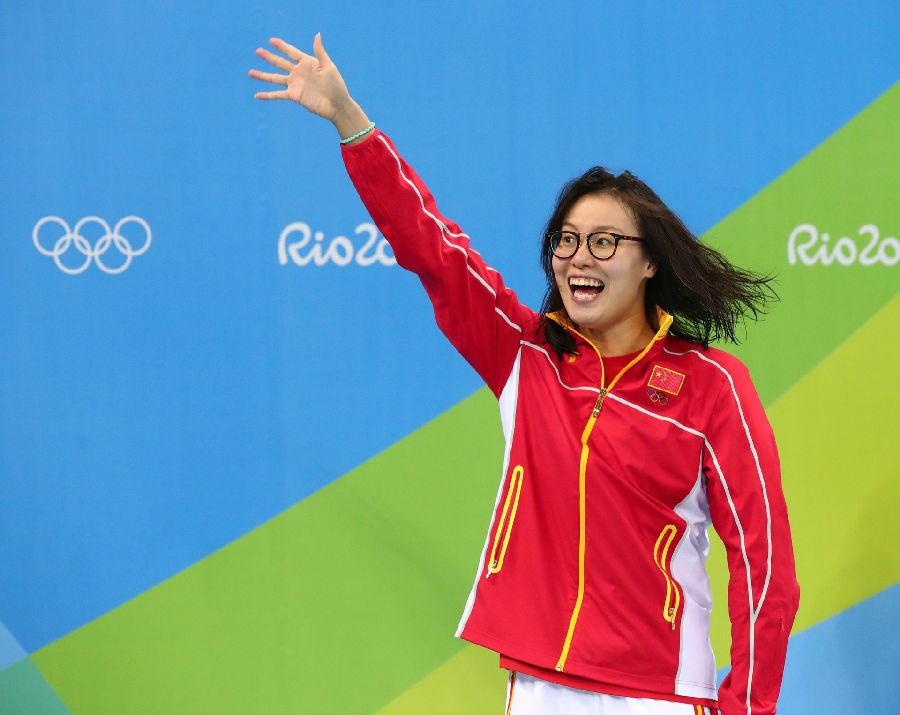 Fu Yuanhui, the 20-year-old Chinese swimmer, has become an internet sensation for her hilarious interview at the Rio Olympics.
On August 7, when Fu Yuanhui had just finished racing in the 100-meter backstroke semi-finals, she gave an interview with a CCTV reporter. She thought she got the fourth place until the reporter told her otherwise. Take a look at the hilarious and entertaining interview when she's told about the result:
Fu: 58.95 seconds?! I thought it was 59 seconds. I was that fast? I'm really pleased!

Reporter: So did you hold back at all today?
Fu: No, no, not at all… I've been utilizing prehistoric powers.
Fu then starts hyperventilating, with the reporter tapping her on the shoulder and suggesting she 'settle down'.
Fu: This is my personal best score ever! I'm so pleased with today's result.
Reporter: Do you have any hopes for tomorrow's final?
Fu: No, I'm already so pleased.
But it's not the end. After the final race on August 9, Fu believed Kylie Masse from Canada had beaten her home. In another interview with the same reporter, she appeared to fight back tears as she talked about her Olympic experience, but attempted to look on the bright side saying, "even though I didn't win a medal…"
"But you got a medal, you are third," the reporter interjected.
Fu: "Huh? What?! Third?"
Reporter: "You didn't know? You came in third!"
Fu: "I did not know (looks around with puzzled look). Well (smiling), then I think that's not bad at all!"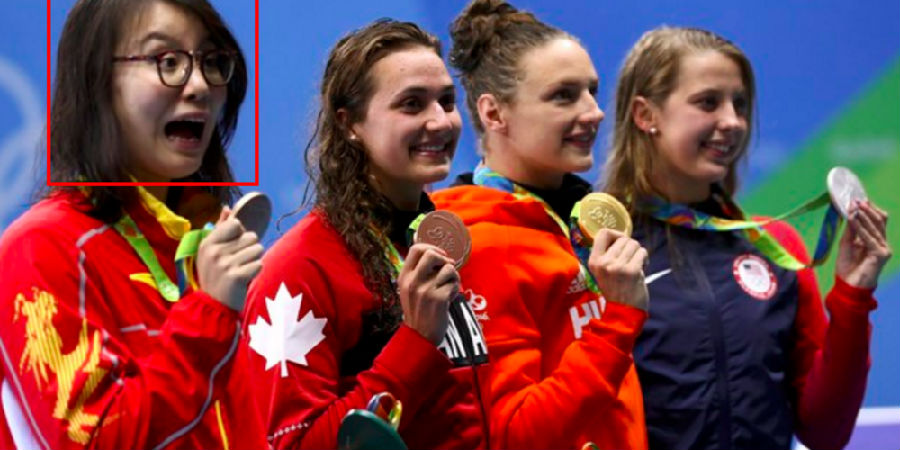 Congrats! Fu won a bronze medal, finishing joint-third with Canadian Kylie Masse with a time of 58.76s, just 0.01s off of the USA's Kathleen Baker in silver. Katinka Hosszu from Hungary won the gold medal.
Since the first interview with CCTV, Fu has become a hit online with Chinese people posting screenshots and imitation shows of Fu's surprised face. Her Weibo followers has risen from 56,000 to 3,710,000 in two days.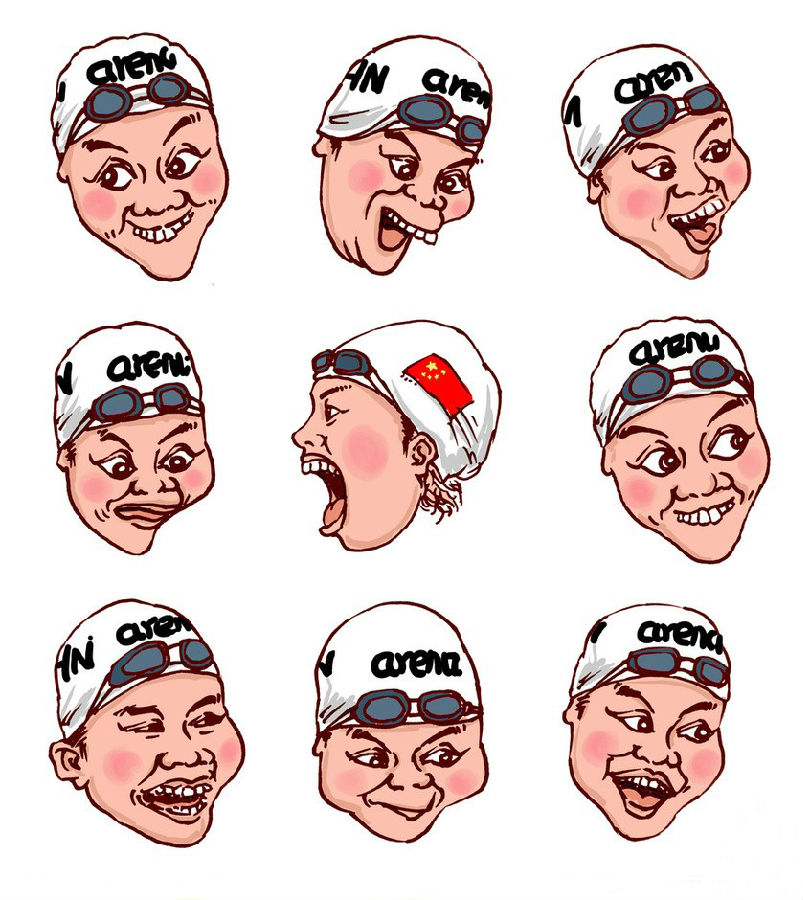 In addition to the imitations, netizens have also made Fu into a cartoon character and have popularized her funny expressions in an emoji package.
By Ding Yichen (丁一晨DYC):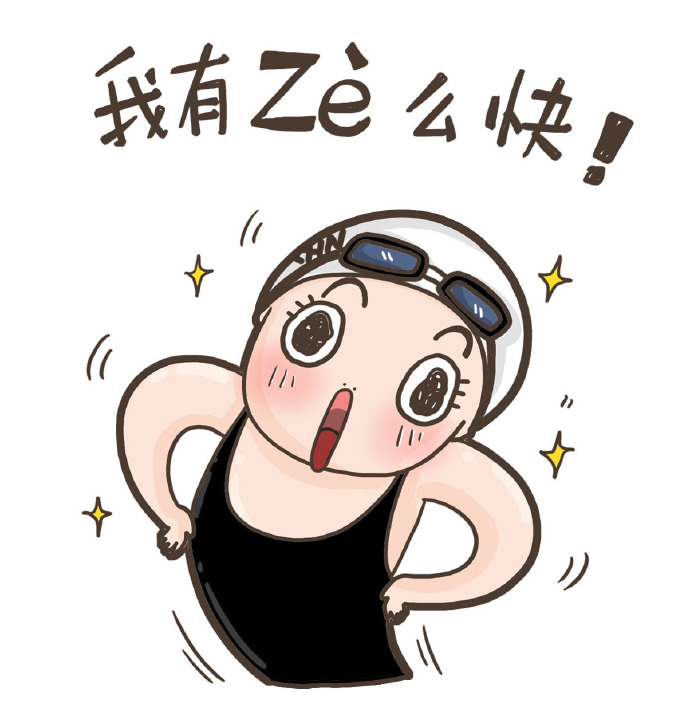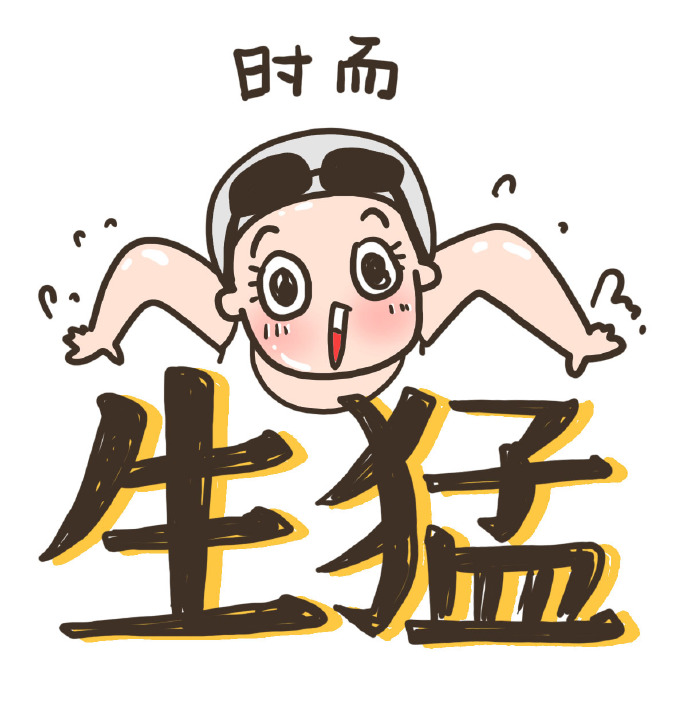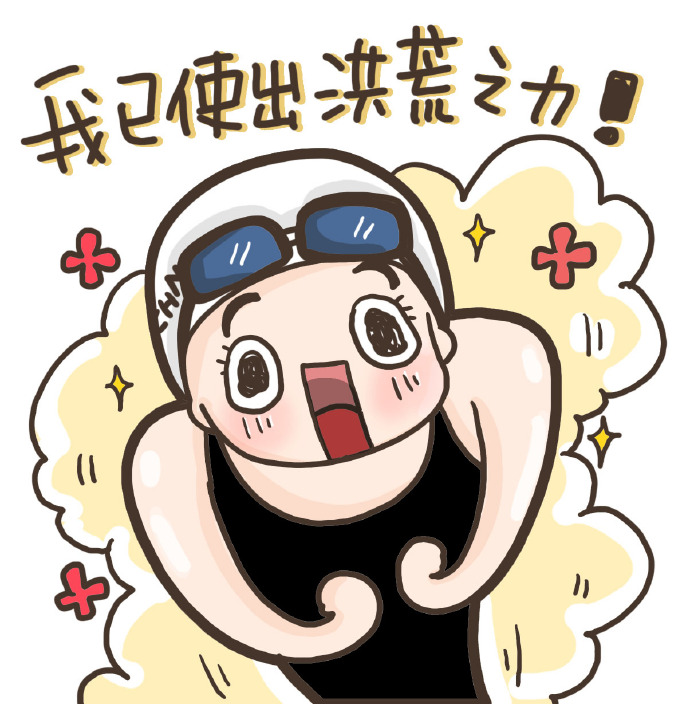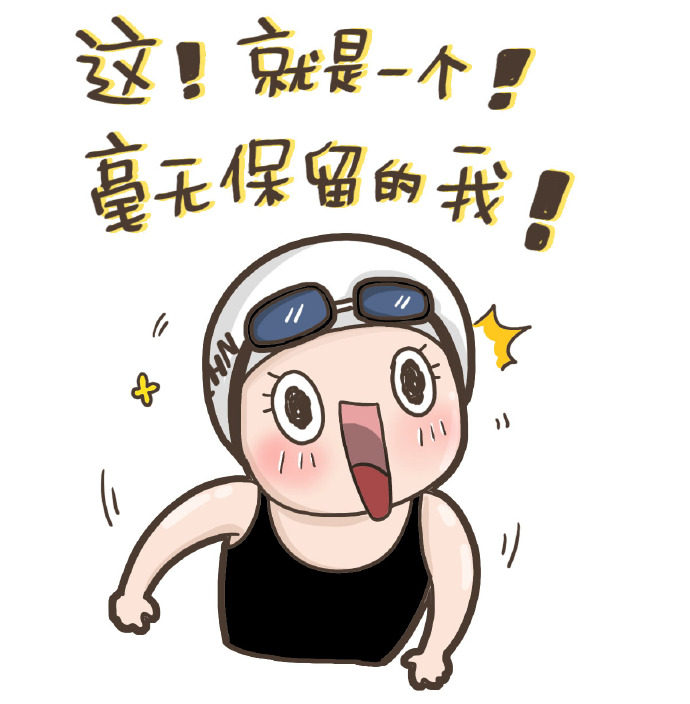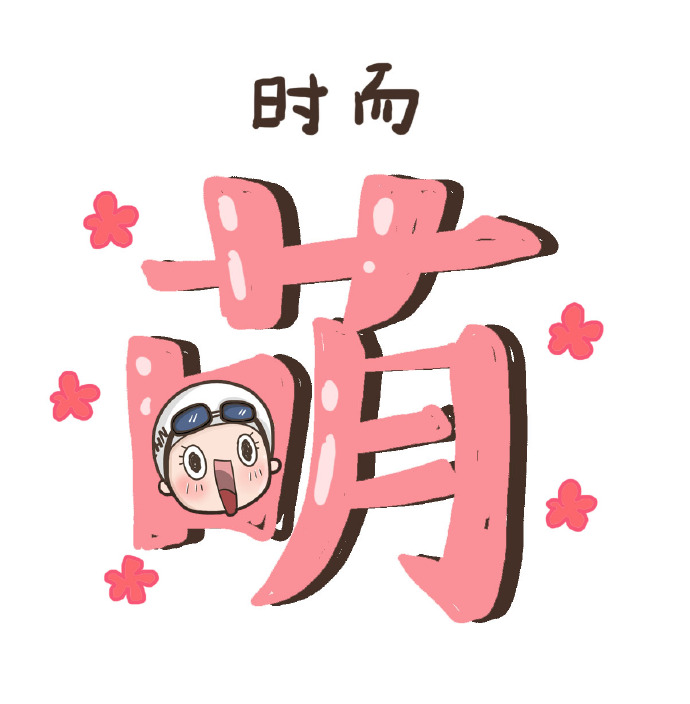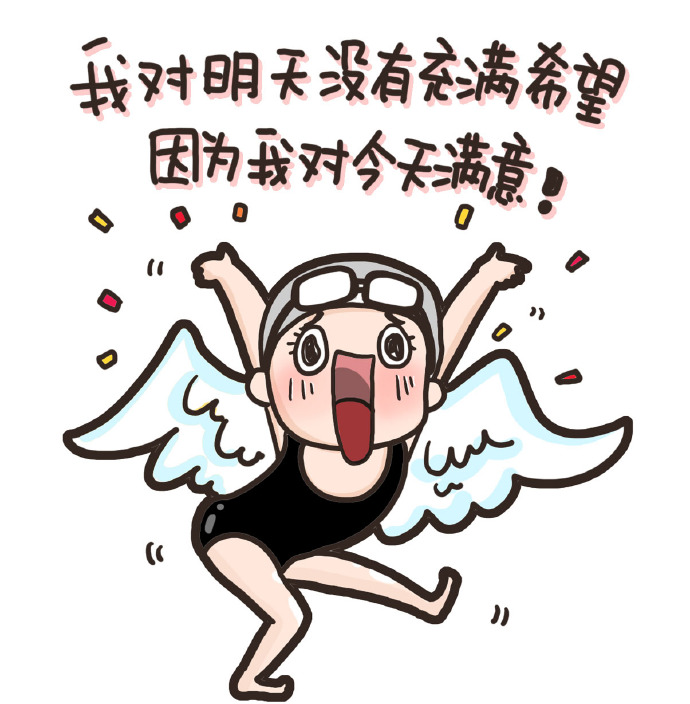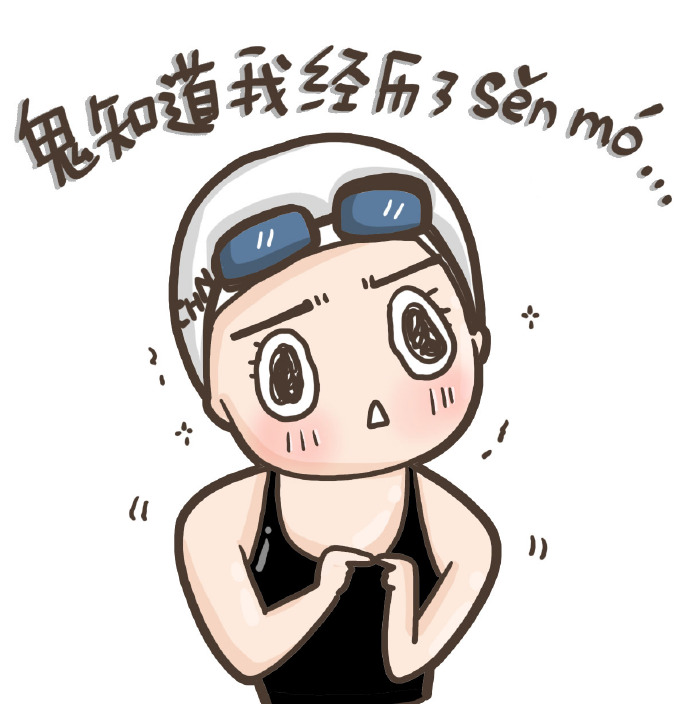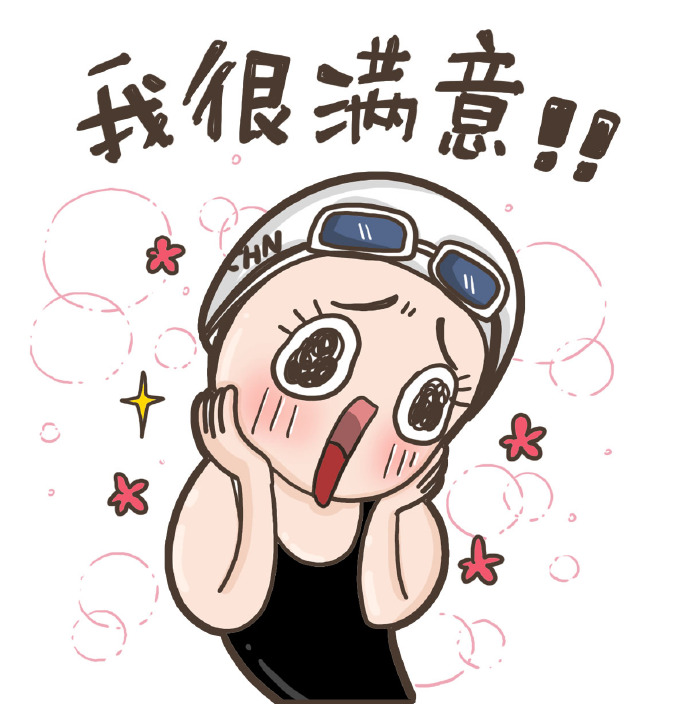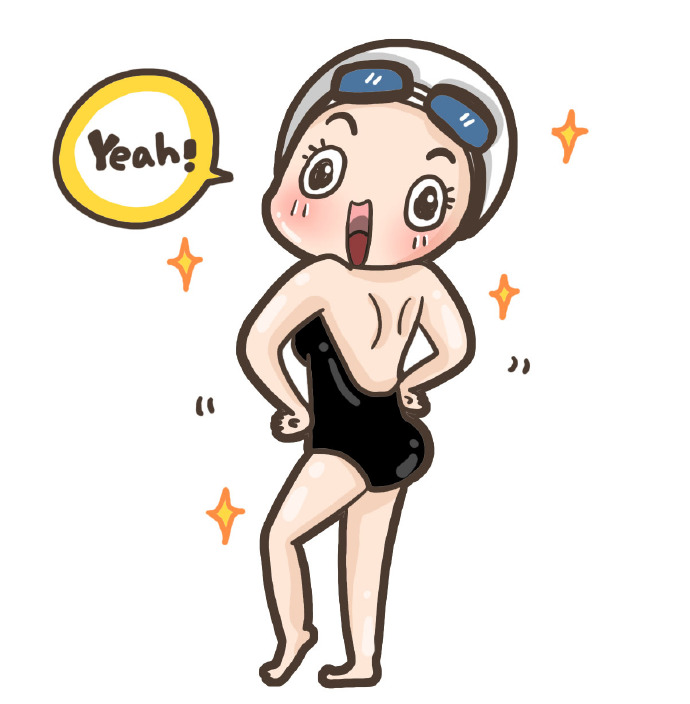 By Wu Qiongqiong (吴琼琼爱画画):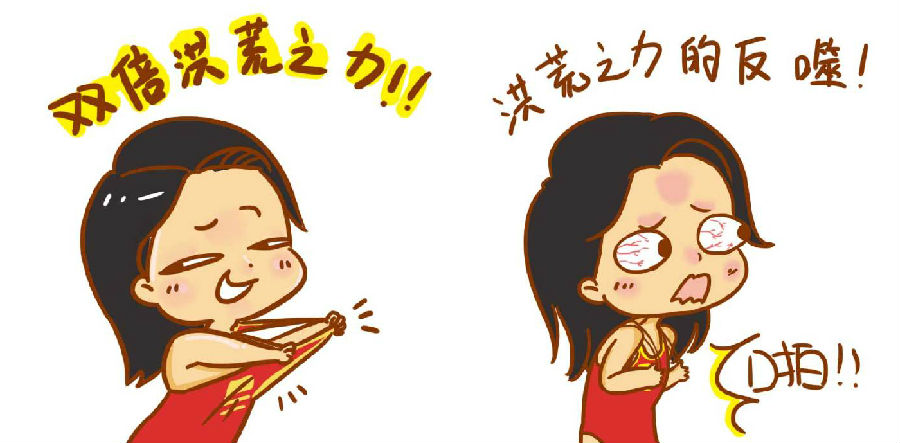 Fu is from Hangzhou. When she's 5 years old, her father sent her to a swimming center, hoping that swimming can enhance her physical fitness and reduce relapse of asthma. Unexpectedly, Fu showed great talent in swimming and soon entered the Hangzhou swimming team. That's the point where her career as a professional swimmer starts.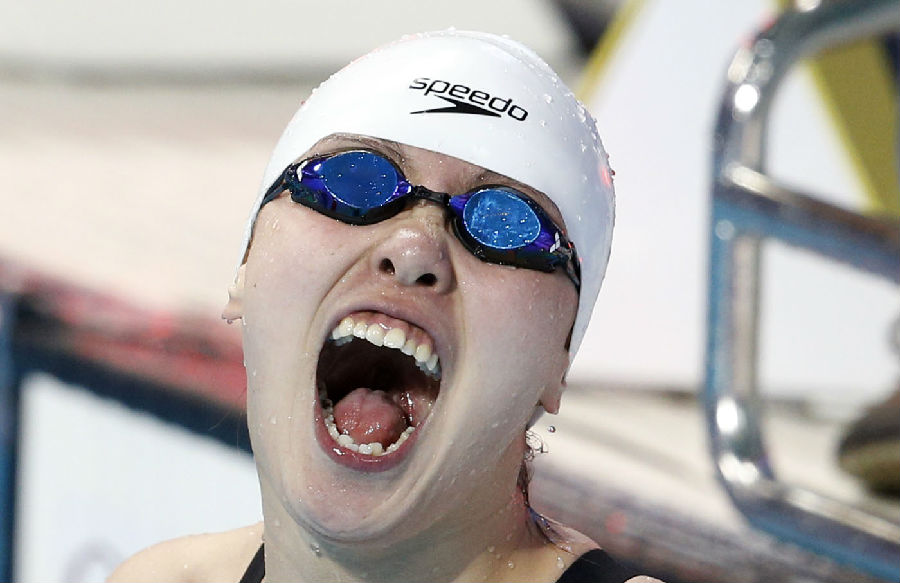 Best wishes to all of Fu's future races. Anyway, a girl who likes smiling won't have a bad luck.
The article is translated and editted by Chinlingo. Please indicate the source for any use, reproduction or transfer.
本文由Chinlingo编译后发布,如需转载,请标明来源。