‍‍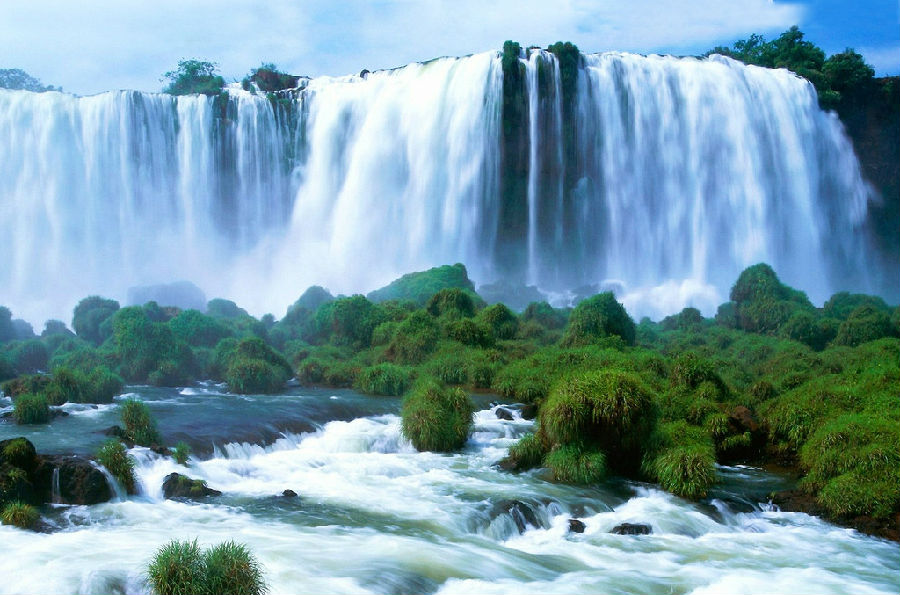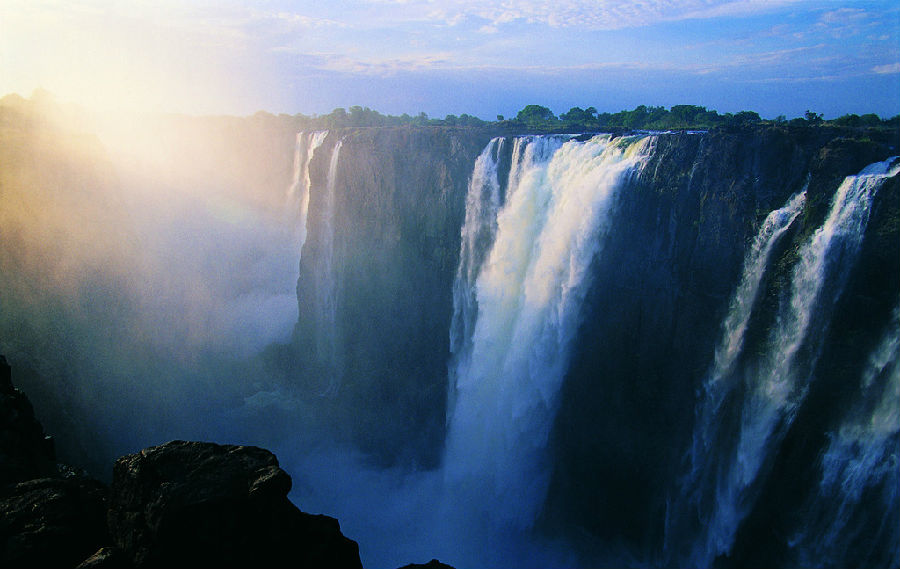 Huangguoshu Waterfall, translated Yellow Fruit Tree Waterfalls, is the largest waterfall in China and one of the largest in East Asia.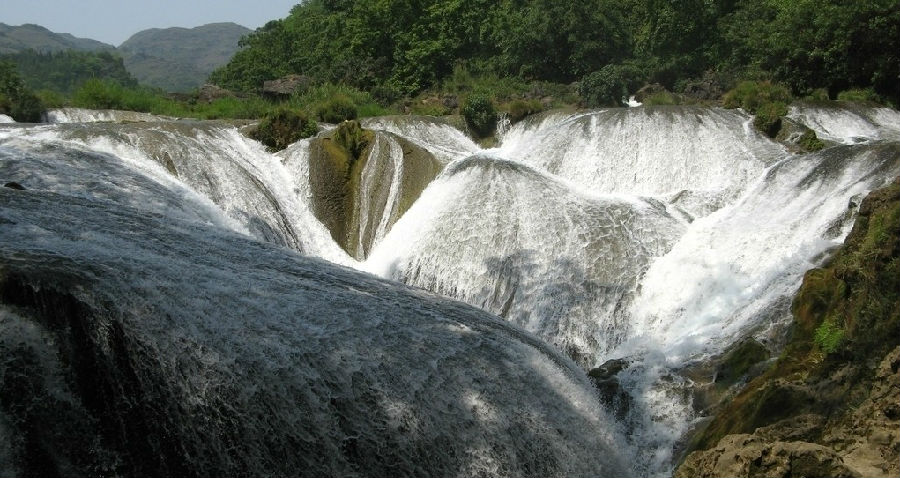 It has more than one drop with the main drop falls 220 feet (67 m) which accounts for the majority of the falls. This main part also measure 273 feet (83 m) wide. The falls sits at an altitude of 2,966 feet (903.9 m).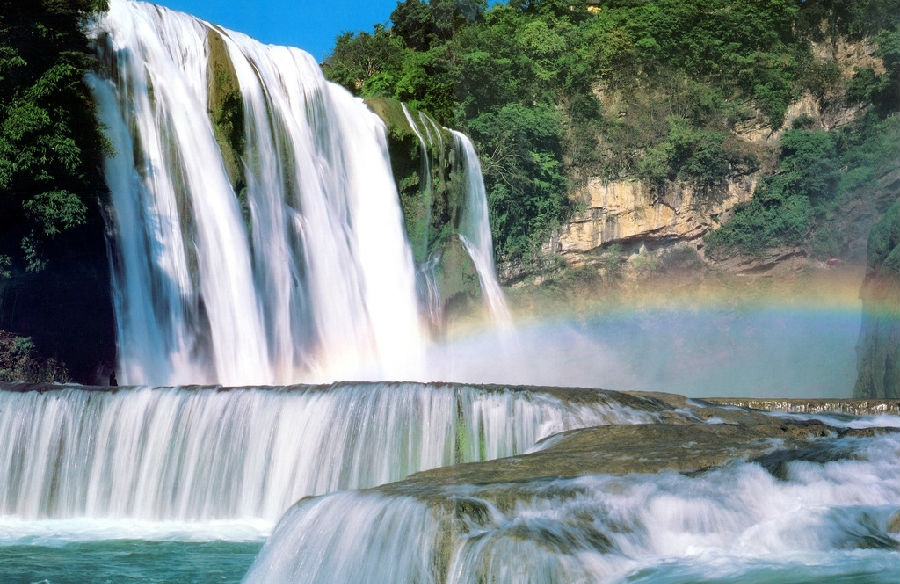 The Baishui River is the source of the falls. The additional smaller falls makes Huangguoshu Waterfall and the national park where the falls are located one of the country's best nature attractions. The China National Tourism Administration has classified the waterfall and surrounding area a AAAAA scenic area.
Another unique feature of the waterfall is the Water Curtain Cave located on the backside of the falls. The cave is named Shuillandong and measures 440 feet (134 m) long.
Where is the Huangguoshu Waterfall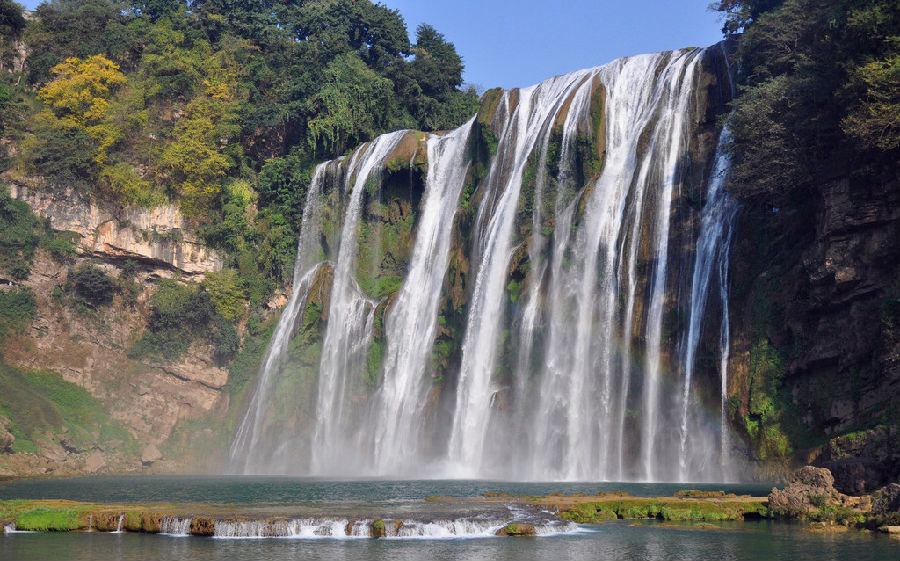 The waterfall is located in the Anshun, Ghizhou province and is found on the Baishui River. It is part of the Huangguoshu Waterfall National Park. The national park and waterfall are approximately 28 miles (45 km) southwest of the city of Anshun.
Best Ways to See and Experience the Huangguoshu Waterfall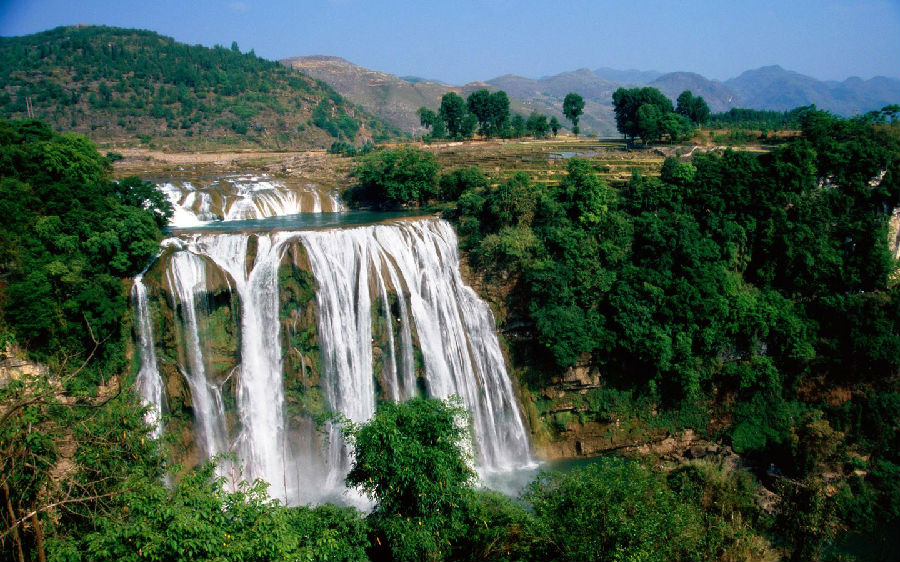 The best way to see Huangguoshu Waterfall is from the various vistas that overlook the falls. The perspective of the falls changes depending on where the traveler is looking at the falls. Although there are multiple vista overlooking the falls, there are three unique spots each offering a special view of the falls. These three spots include:
Guan Bao ting: a view of the complete falls from a distance
Guan Bao Ting: provides a bird's eye view of the falls
Guan Bao Tai: a unique view looking up at the falls
The majority of visitors access the falls from a special bus line that takes travelers to the falls.
Best Time to Explore the Huangguoshu Waterfall
June through August is the rainy season for the area. This will raise the flow of the falls. Some people prefer the greater flow, whereas others like when rocks and trees created more breaks in the water.
If you want to see high flow rates visit the falls during the months of June through early September. May and late September are possibly the best times to see the falls with more breaks in the water creating a more aesthetically view of the falls with temperatures still comfortable. The winter months can get rather chilly.
Huangguoshu Waterfall Travel Tips
A special bus line will provide access to the falls from the Dragon's palace at Guiyang or the Anshun railway stations.
‍‍