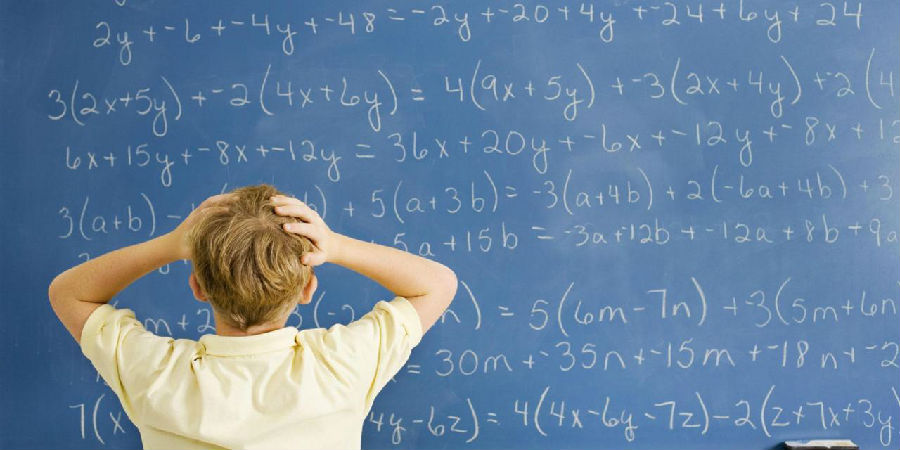 The Britons have been notorious for their poor maths skills. The pupils fall behind their Asian counterparts in maths, because not enough primary school teachers have a proper grasp of the subject.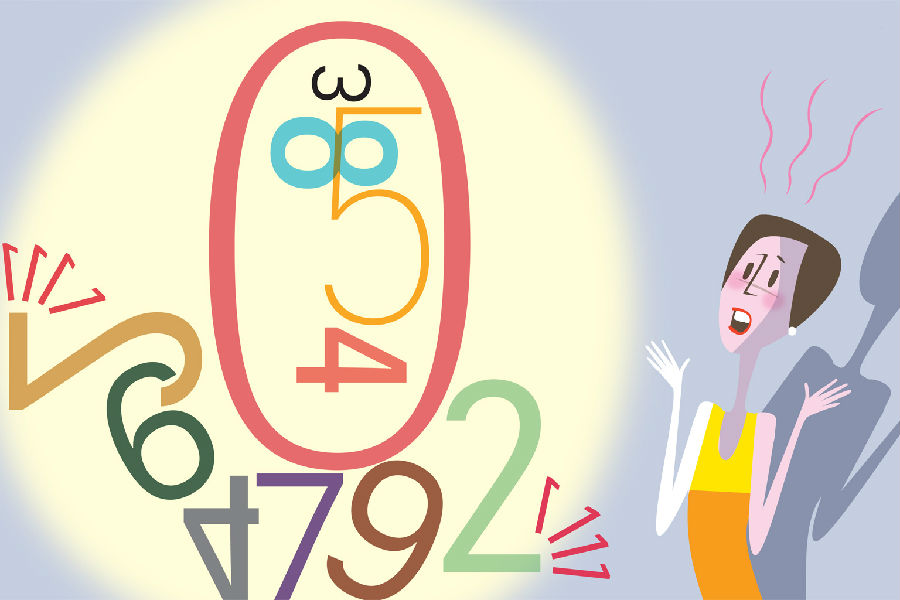 Poor numeracy has become the hidden problem that blights the UK economy and ruins individuals' chances in life. A failure to master basic numeracy skills costs the UK government about 2.4 billion pounds every year! It has become a peculiarly British disease which the government officials aim to eradicate.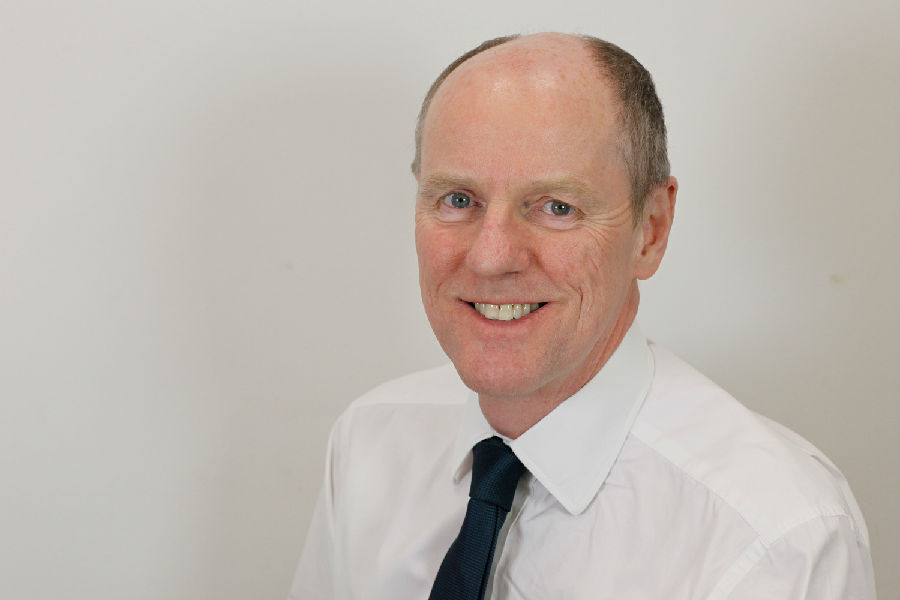 Recently, Schools Minister Nick Gibb announced that 8,000 primary schools in England would receive £41 million over 4 years to support the maths mastery approach by introducing excellent maths teachers from Shanghai, Singapore and Hong Kong.
Nick is quite confident and optimistic about the maths mastery method:
"We are seeing a renaissance in maths teaching in this country, with good ideas from around the world helping to enliven our classrooms.
"The significant expansion of the south Asian maths mastery approach can only add to the positive momentum, with thousands more young people having access to specialist teachers and quality textbooks.
"I am confident that the steps we are taking now will ensure young people are properly prepared for further study and the 21st century workplace, and that the too-often heard phrase 'can't do maths' is consigned to the past."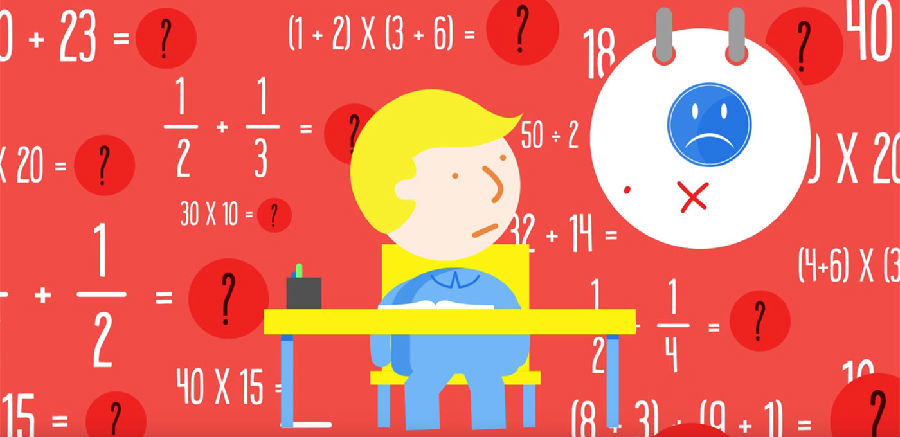 But what's the difference between the Shanghai-style maths teaching and the British-style maths teaching? Is the Chinese method really better?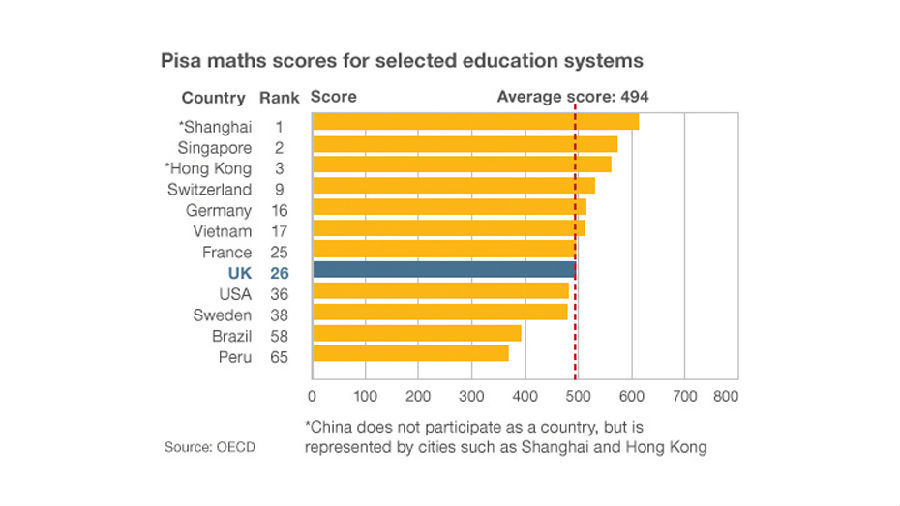 Shanghai method:
-Teaching method backed up by textbooks 以教材为基础
-Repetition 重复性
-Drills 反复练习
-Chalk and talk 粉笔加口授
-Whole-class learning 整班学习
British method:
-Individual-based learning 以个人为基础
-Child-centered 以学生为中心
-Focusing on applying maths to real-life scenarios 专注于把数学应用于真实场景
-Group learning 分组教学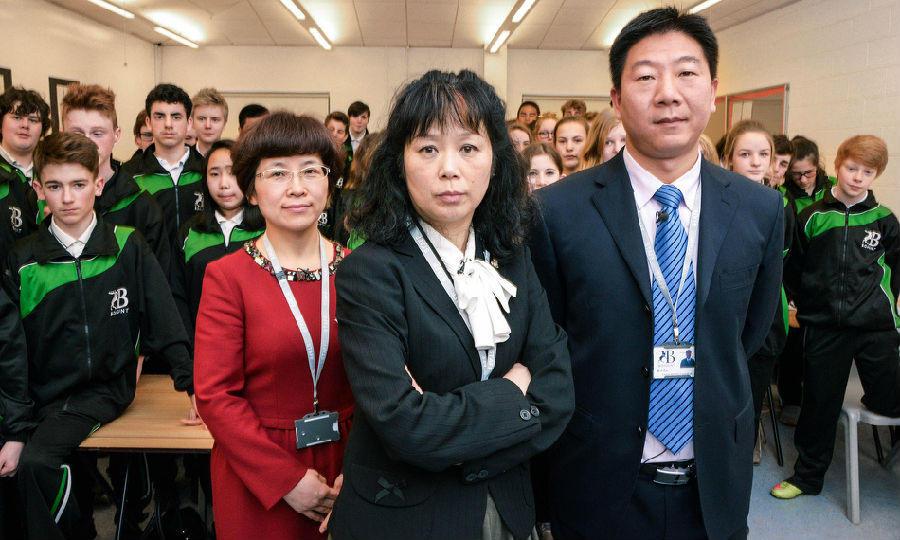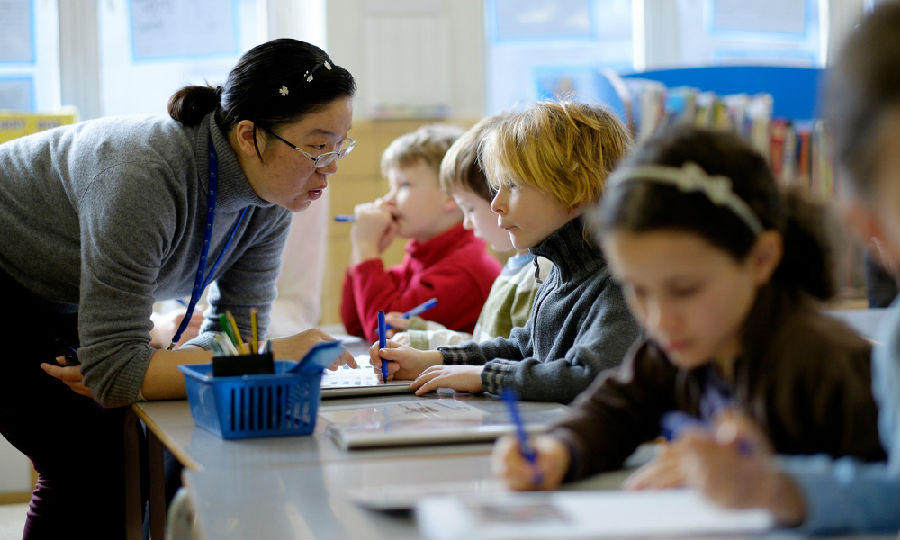 Last year, a number of England's schools pioneered a teacher exchange program between England and Shanghai. The teaching result was satisfactory, as was applauded by Nick Gibb: "When that's brought to England and the approach has been tried in English schools, it's been hugely successful. Teachers have been pleasantly surprised by how much some of the less-able children are achieving in maths as a consequence of this approach."
But the recent decision has sparked a heated discussion among the British and Chinese net users:
British:
1. Learning by rote then. Basically, the way maths was taught in the 50s. Worked well when I was a kid and I enjoyed it too.
不就是死记硬背嘛。基本上,50年代数学就是这么教的。我小时候觉得效果很好啊,我很喜欢的。
2. That's not "Chinese style" that's Victorian style. They used to do this the same way in schools all over the British Empire until the post-WWⅡ years ushered in crazy left-wing ideological meddling with the school system and broke teaching so fundamentally that it' a miracle you learn anything useful in middle-school today at all.
这才不是中国style呢,这是维多利亚style。二战前大英帝国的学校都是这么教的!然后他们就引进了各种左翼疯狂思想,搅乱了教学系统,教育就彻底崩坏了。现在你想在中学学到点有用的知识简直就是个奇迹。
3. Common sense at last. But are the teachers up to it?
终于有点常识了。不过老师真的能胜任吗?
4. Yet again we are foolish enough to think that you can just copy a teaching method from an entirely different culture and that it will work in our own. Chinese children are strictly disciplined from birth and have parents who drive them hard to succeed. They also live in an authoritarian society where obedience to authority is inculcated in them from an early age. Such children respond well to communal rote learning. In the UK, children are encouraged to be individualistic and rebellious and are poorly disciplined in such situations. We should be looking at the faults in our culture, not in our education system.
又傻了吧,觉得可以直接从一个完全不同的文化中复制一套教育方法拿过来用。中国的孩子生下来就有严格教养,家长拼命让他们成功。他们从小生活在服从权力和权威的社会。这样的孩子对集体机械式教育非常适应。在英国,人们鼓励孩子张扬个性和叛逆精神,他们在这种教育环境中很难管教。我们应该从文化根源上找问题,而不是从教育体系找。
5. As a British mathematics teacher who teachers mathematics to children in Shanghai (following over a decade of teaching British children in the UK), I feel suitably qualified to comment on this. It is true that Shanghai's children, in general, have a higher level of numeracy and can perform calculations some three or so years ahead of their UK counterparts. It is not true, however, that this makes them better mathematicians. They tend to have a limited appreciation of why they are doing anything, knowing only how to repeat mechanical processes flawlessly. Their understanding of statistics and geometry tends to be significantly behind that of UK children, and their problem solving skills are minimal. In short, yes, these methods are very successful at making 'human calculators', but quite unsuccessful at preparing children for any useful application of that knowledge.
作为一名在上海教数学的英国数学老师(我之前在英国教了十几年),我觉得自己有资格对这件事做些评论。没错,上海的孩子一般来说是要在计算能力方面比英国同龄人领先3-4年。但是这不意味着他们会成为更好的数学家。他们不是很清楚他们为什么要这么做,只知道准确无误地机械重复过程。他们对统计和几何的理解要落后于英国的学生,他们解决实际问题的能力也比较弱。总而言之,是的,这些教学方式非常成功地把他们培训成"人类计算器",但在知识的运用方面打得基础则比较弱。
Chinese:
1. One thing they can learn from the Chinese teachers is to urge students to attend various dram schools to make teaching an easy and relaxing job.
学习中国老师要求学生去上各种补习班,老师自己就能轻松很多。
2. Rote is necessary and basic for learning. What can a student learn if he doesn'' even remember the formula?
记忆是必须的,是一切学习的基础!连个公式都记不住,还学个屁呀?
3. The Chinese-style teaching method will ruin the British maths education thoroughly.
中式方法!英国的数学教育要没有救了。
4. Hope the UK use the essence and discard the dross.
希望英国能取其精华去,去其糟粕吧。
The article is translated and editted by Chinlingo. Please indicate the source for any use, reproduction or transfer.
本文由Chinlingo编译后发布,如需转载,请标明来源。