The 40th session of the World Heritage Committee held in Istanbul decided to put China's Guangxi Zuojiang Huashan Rock Art Cultural Landscape and Hubei Shennongjia Nature Reserve on the prestigious World Heritage List, bringing the number of listed Chinese sites to 50.
Zuojiang Huashan Rock Art Cultural Landscape, Guangxi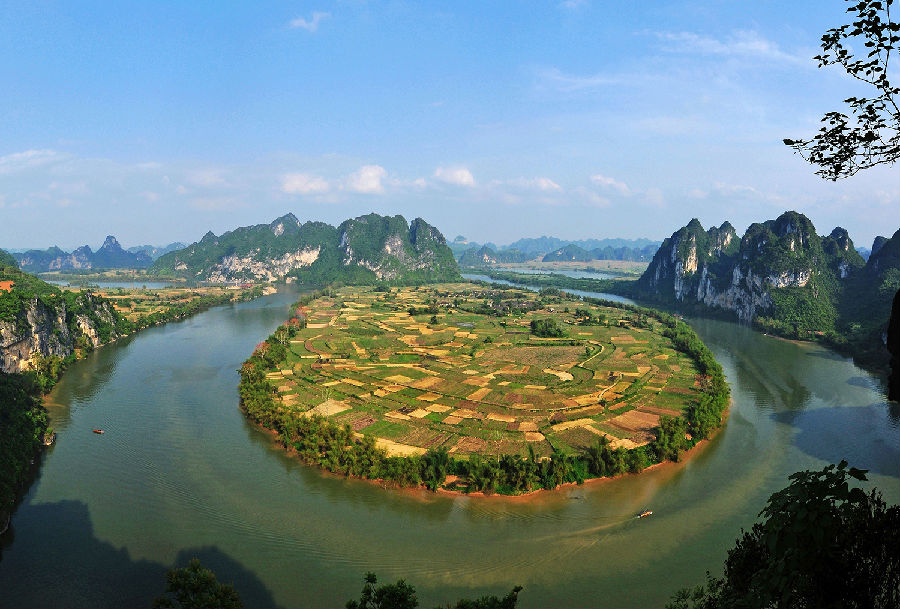 Located on the steep cliffs in the border regions of southwest China, Zuojiang Huashan Rock Art Cultural Landscape consists of 38 sites of rock art that illustrate the life and rituals of the ancient Luoyue people of the Zhuang nationality in the drainage area of the Zuojiang River.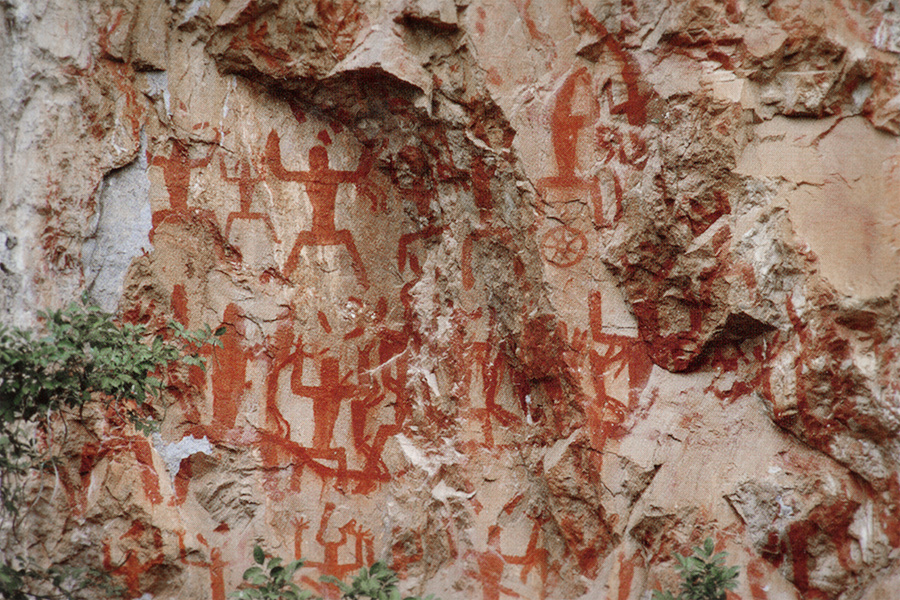 The sites, which date from the period around the 5th century BC to the 2nd century AD, depict ceremonies that have been interpreted as portraying the bronze drum culture once prevalent across southern China, and are the only remains of this culture today.
The rock paintings were painted with the mixed pigment modulated with hematite, animal glue and blood, and looked red. The painting is 170 odd meters in width, 40 odd meters in height, and covers an area of about 8,000 square meters. There are still about 1,900 odd countable images in about 110 groups, except those blurred ones.
Shennongjia Nature Reserve, Hubei
Located in Hubei province in central-eastern China, the Shennongjia Nature Reserve has an attractive landscape with lofty karstic mountains and boundless forests. The site consists of two components: Shennongding/Badong to the west and Laojunshan to the east.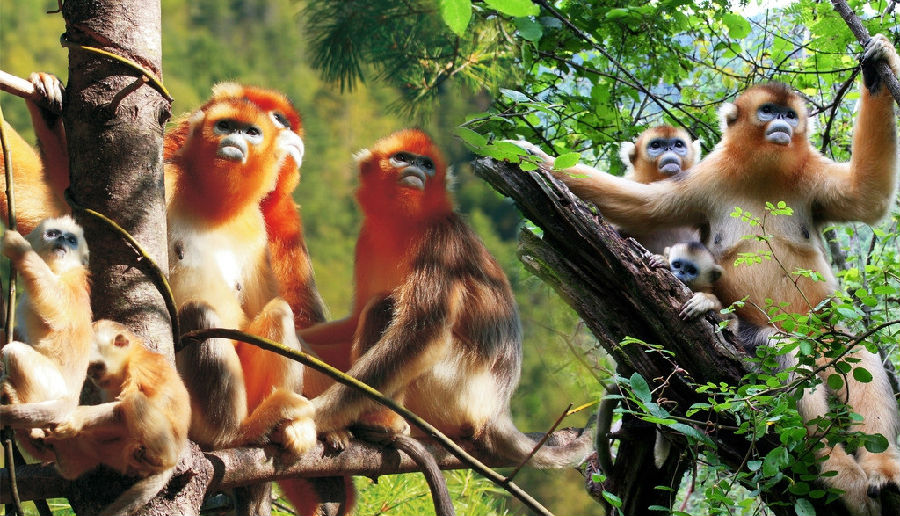 It protects the largest primary forests remaining in Central China and provides a habitat for many rare animal species, such as the Chinese Giant Salamander, the Golden or Snub-nosed Monkey, the Clouded Leopard, Common Leopard and the Asian Black Bear.
Visiting a heritage site helps people learn about the Chinese culture and history. China has 50 UNESCO heritage sites to this day. Are you fascinated by the other 48 heritage sites in China? Feast your eyes on these sites before planning a tour in China.
1. Peking Man Site, Beijing (1987)
北京人遗址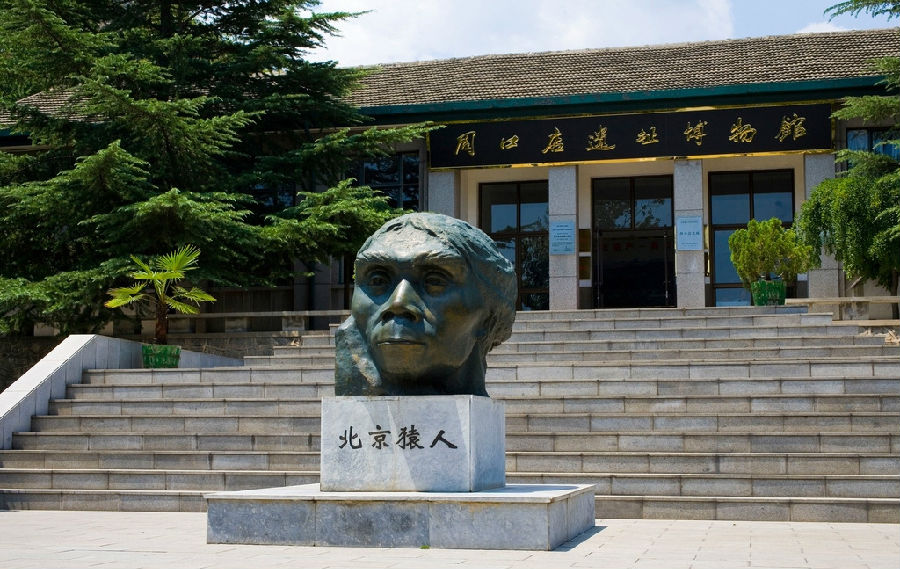 2. Mogao Caves, Gansu (1987)
敦煌莫高窟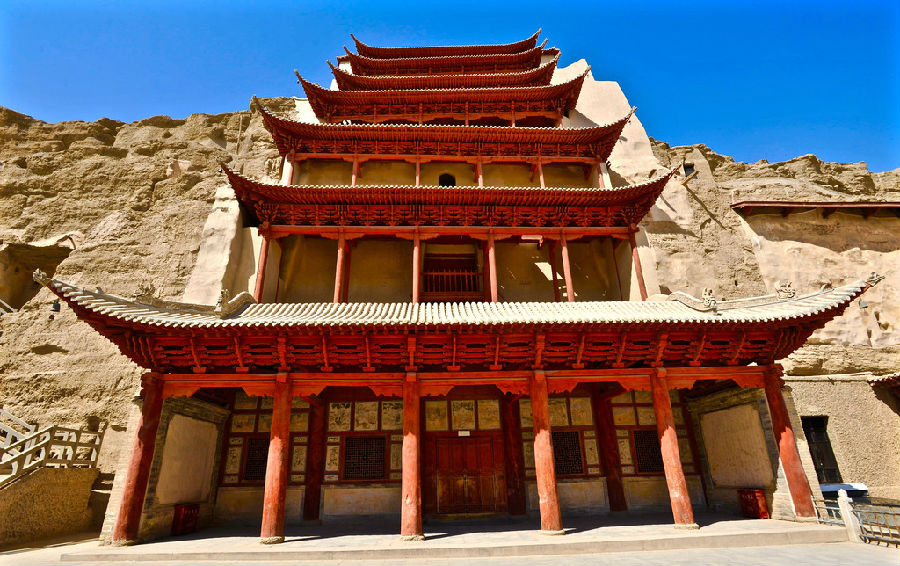 3. Mount Tai, Shandong (1987)
山东泰山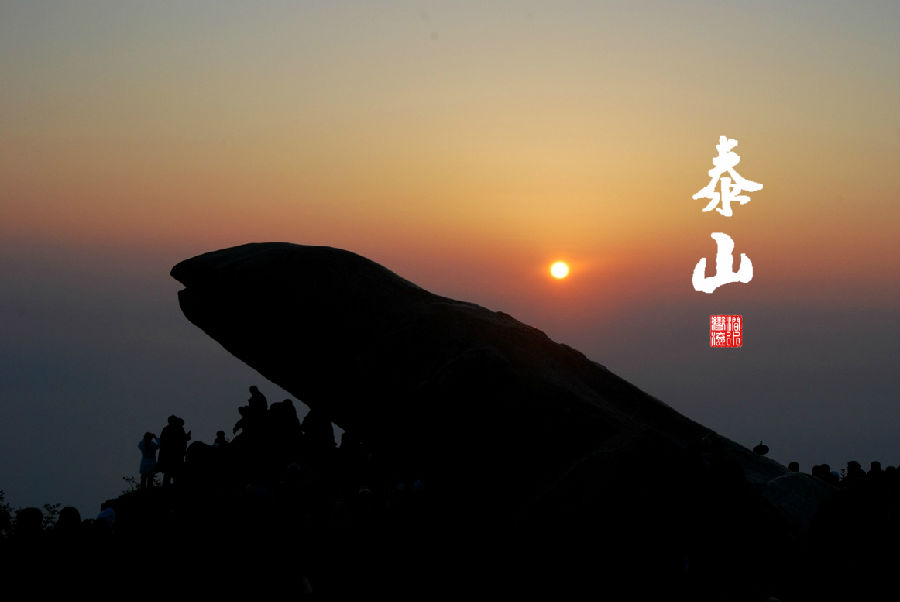 4. The Great Wall, Northern China (1987)
长城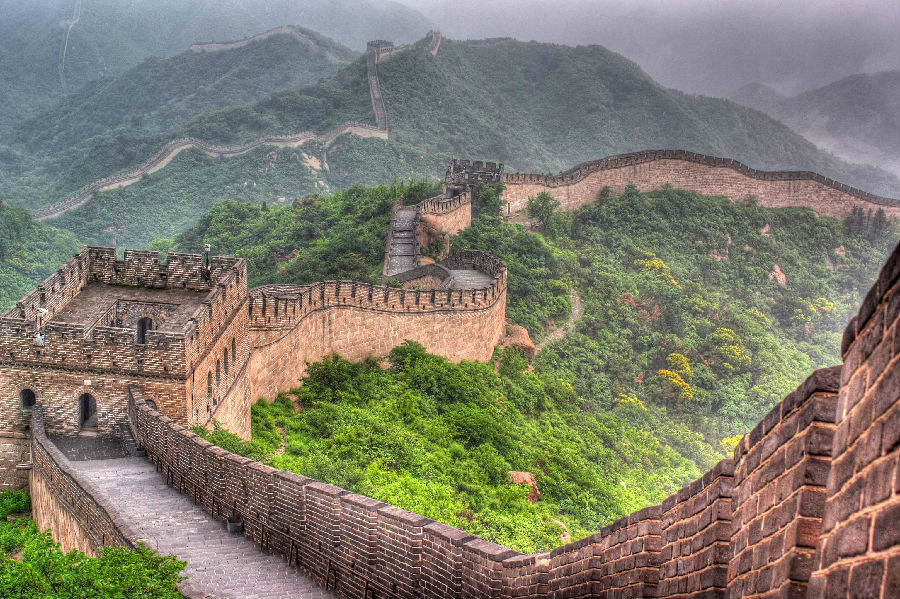 5. Mausoleum of the First Qin Emperor, Xi'an (1987)
秦始皇兵马俑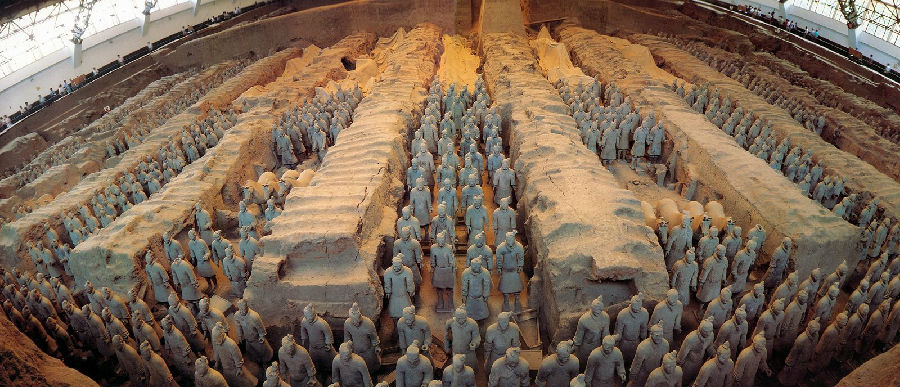 6. Imperial Palaces of the Ming and Qing Dynasties (including the Forbidden City and Mukden Palace), Beijing and Shenyang (1987)
北京故宫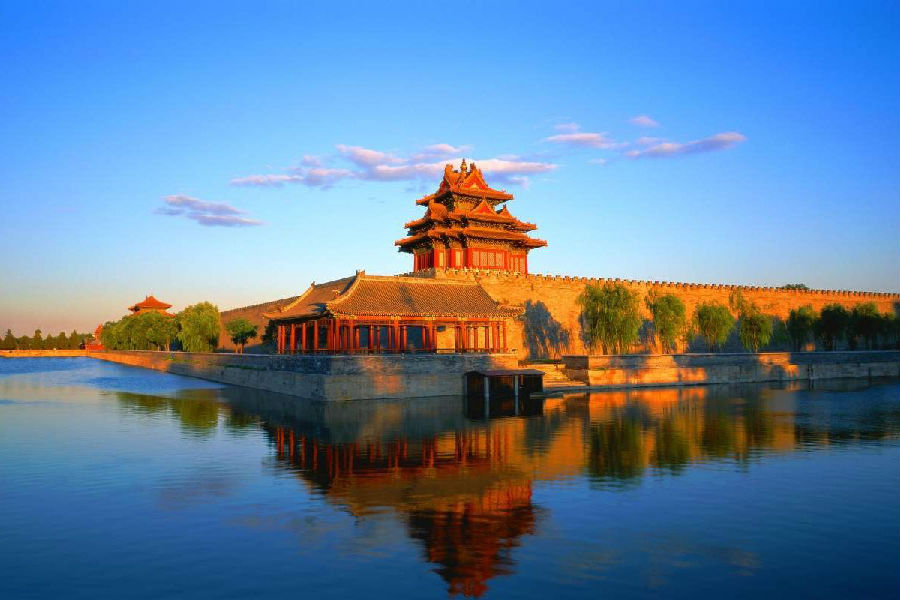 7. Mount Huangshan, Anhui (1990)
安徽黄山
8. Huanglong Scenic and Historic Interest Area, Sichuan (1992)
四川黄龙名胜区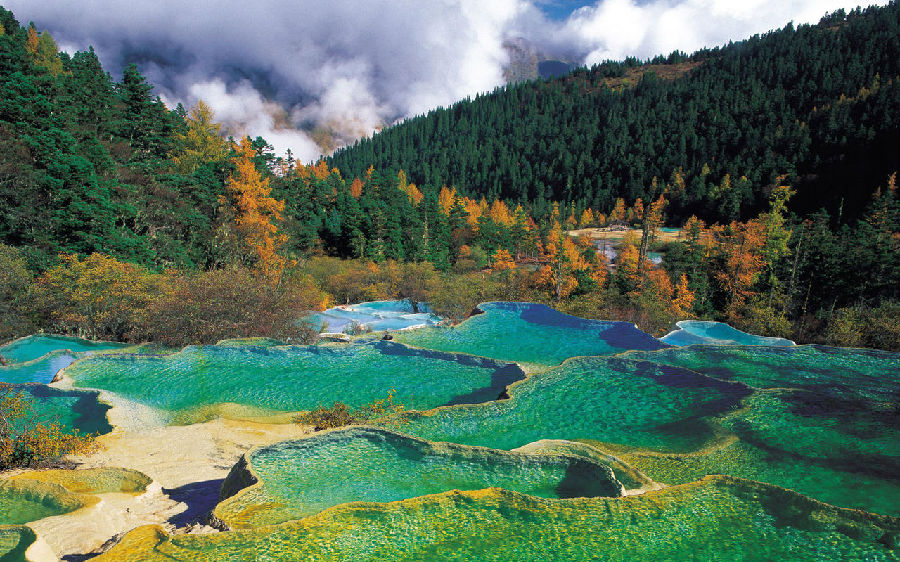 9. Wulingyuan Scenic and Historic Interest Area, Zhangjiajie, Hunan (1992)
武陵源名胜区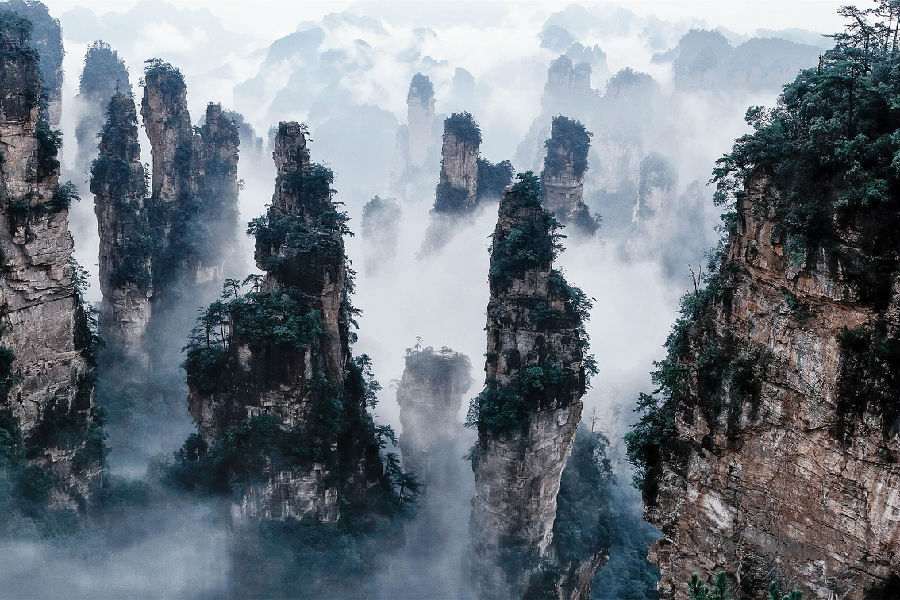 10. Jiuzhaigou Valley Scenic and Historic Interest Area, Sichuan (1992)
九寨沟名胜区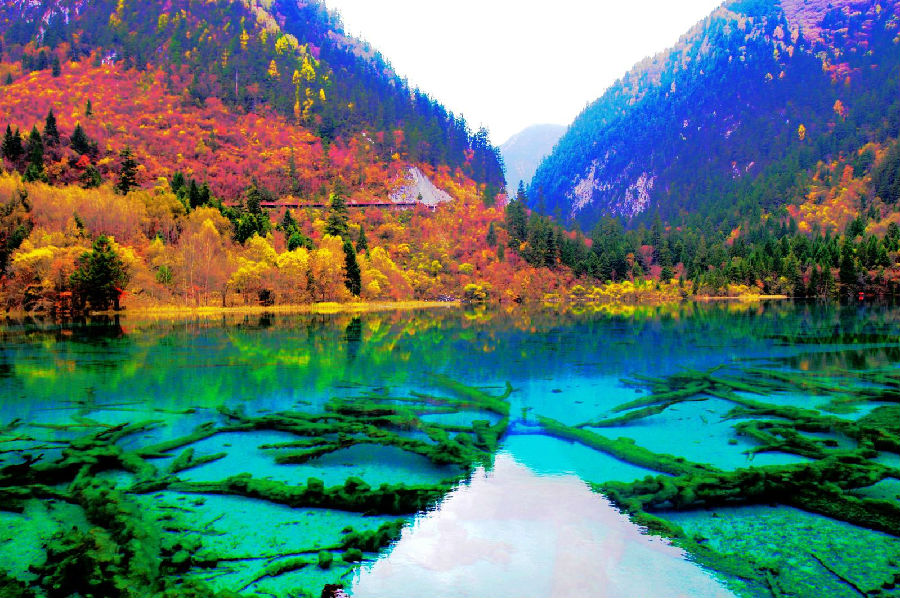 11. Ancient Building Complex in the Wudang Mountains, Heibei (1994)
武当山古建筑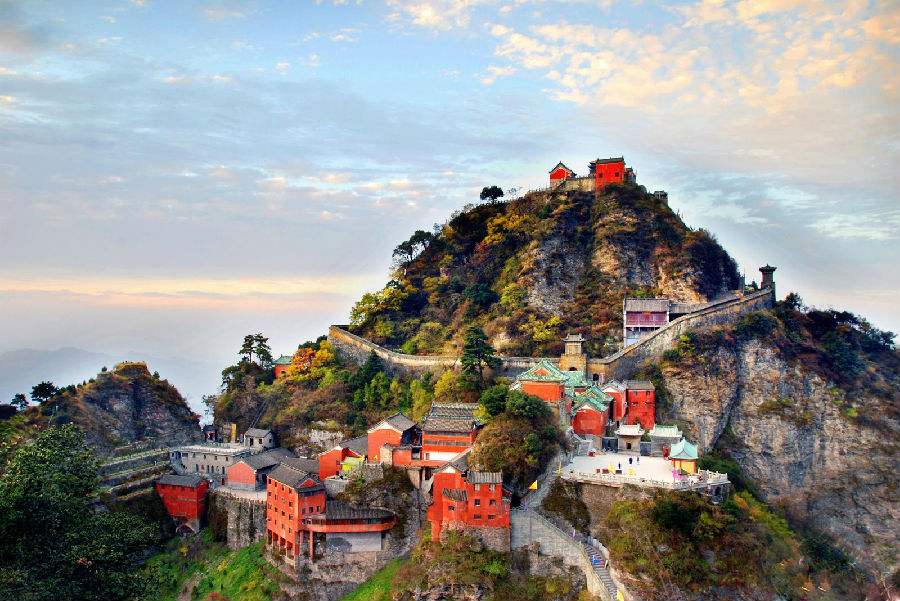 12. Temple and Cemetery of Confucius and the Kong Family Mansion in Qufu, Shandong (1994)
曲阜孔庙孔府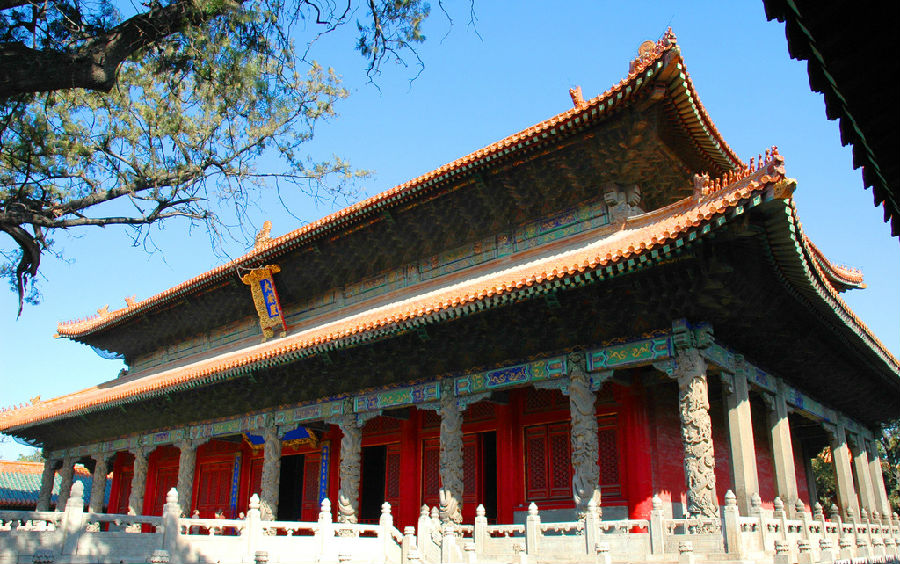 13. Mountain Resort and its Outlying Temples in Chengde, Hebei (1994)
承德避暑山庄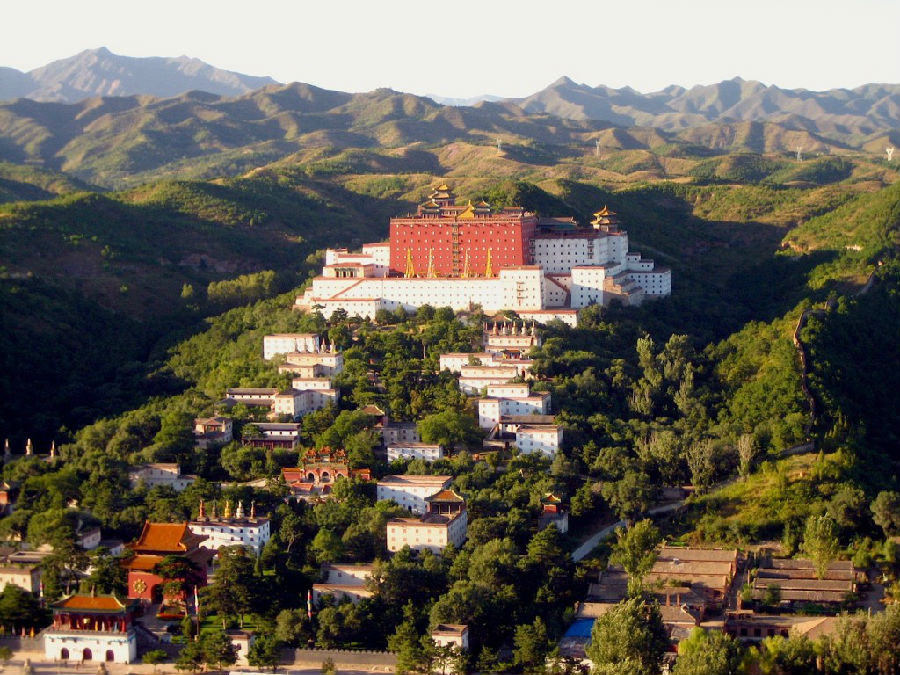 14. Historic Ensemble of the Potala Palace, Tibet (1994)
西藏布达拉宫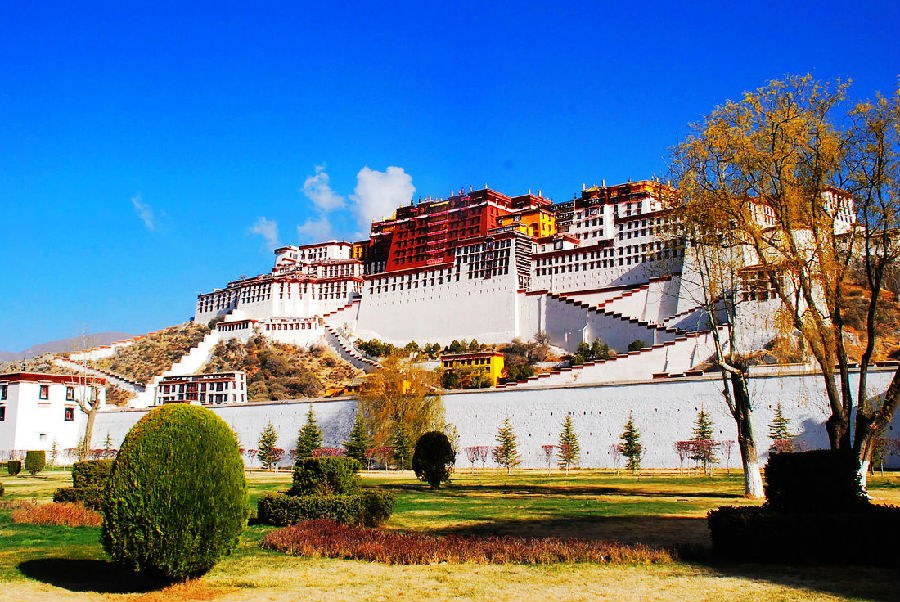 15. Mount Emei Scenic Area, including Leshan Giant Buddha Scenic Area, Sichuan (1996)
峨眉山乐山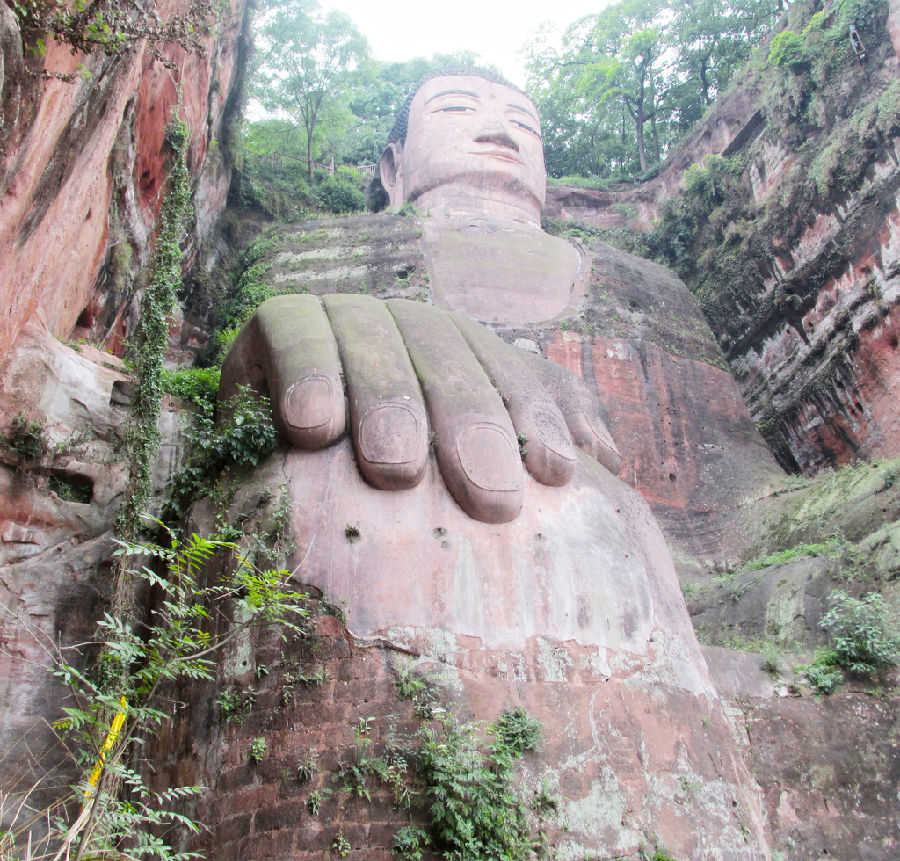 16. Lushan National Park, Jiangxi (1996)
江西庐山风景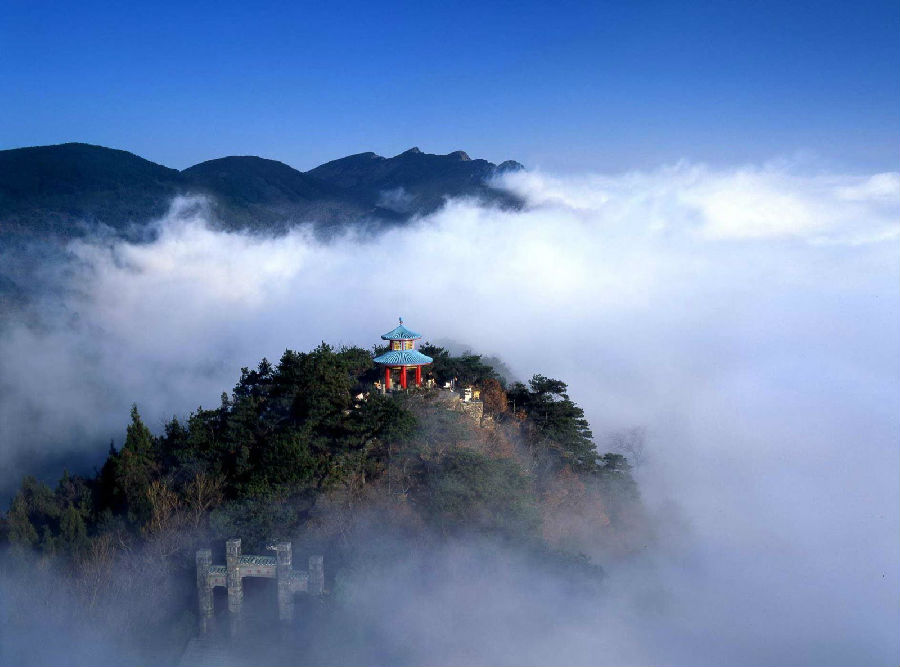 17. Classical Gardens of Suzhou, Jiangsu (1997)
苏州古典园林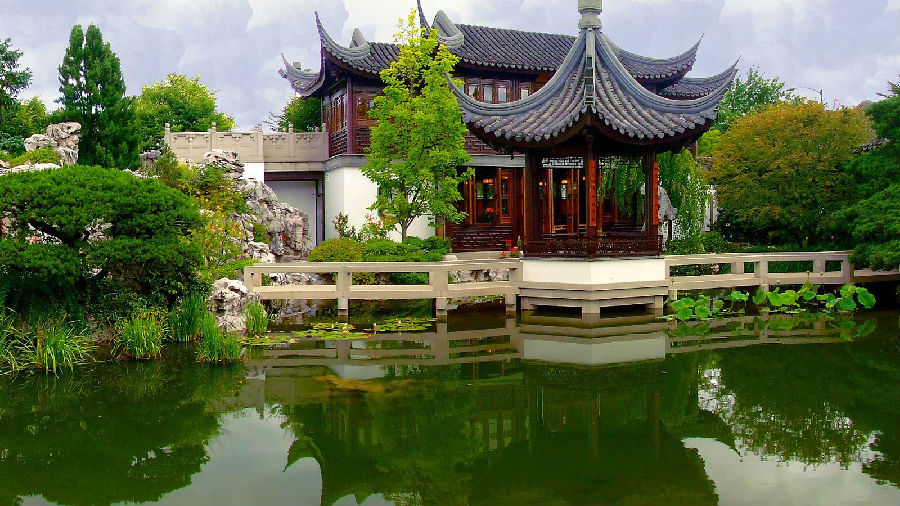 18. Ancient City of Pingyao, Shanxi (1997)
山西平遥古城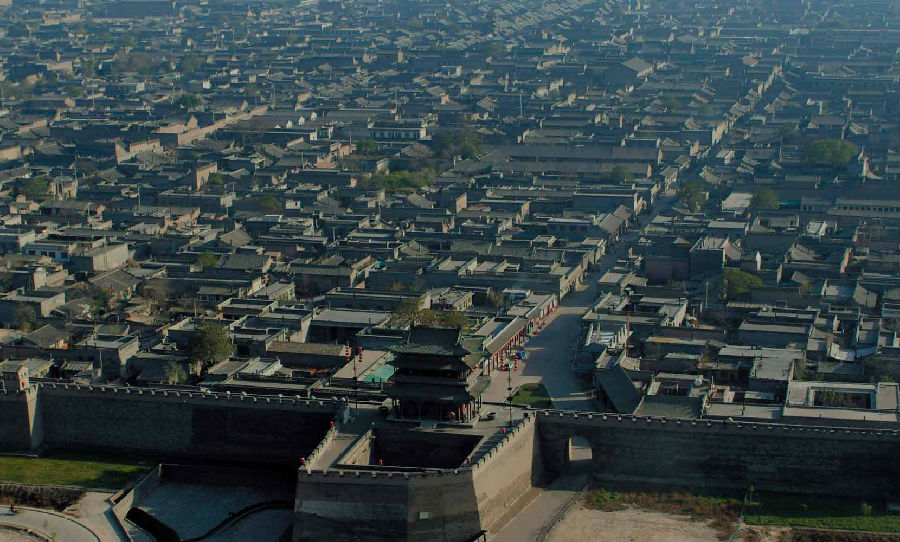 19. Old Town of Lijiang, Yunnan (1997)
云南丽江古城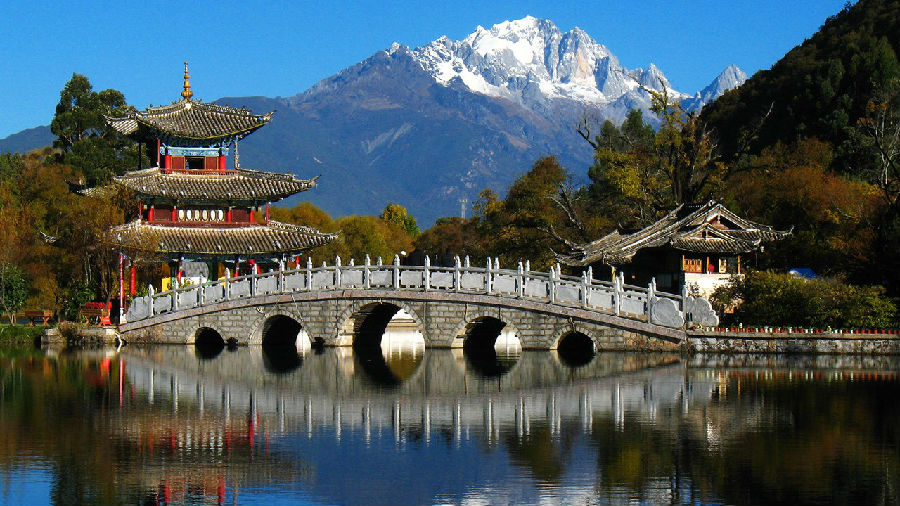 20. Temple of Heaven, Beijing (1998)
北京天坛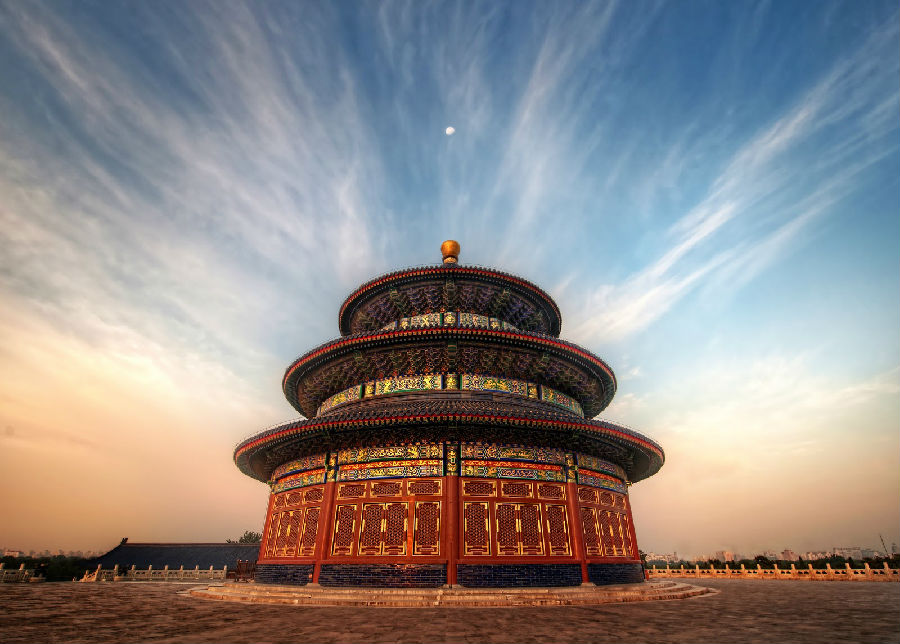 21. The Summer Palace, Beijing (1998)
北京颐和园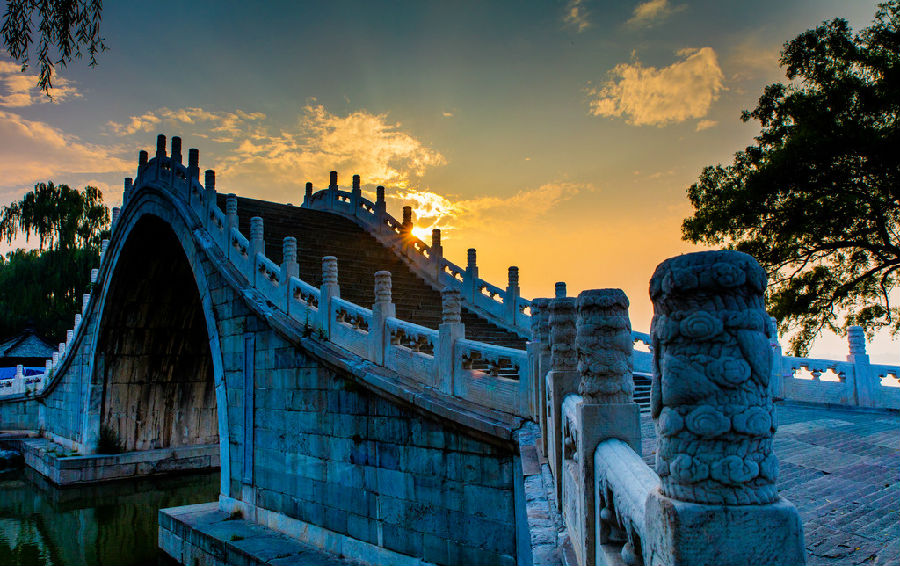 22. Mount Wuyi, Fujian (1999)
福建武夷山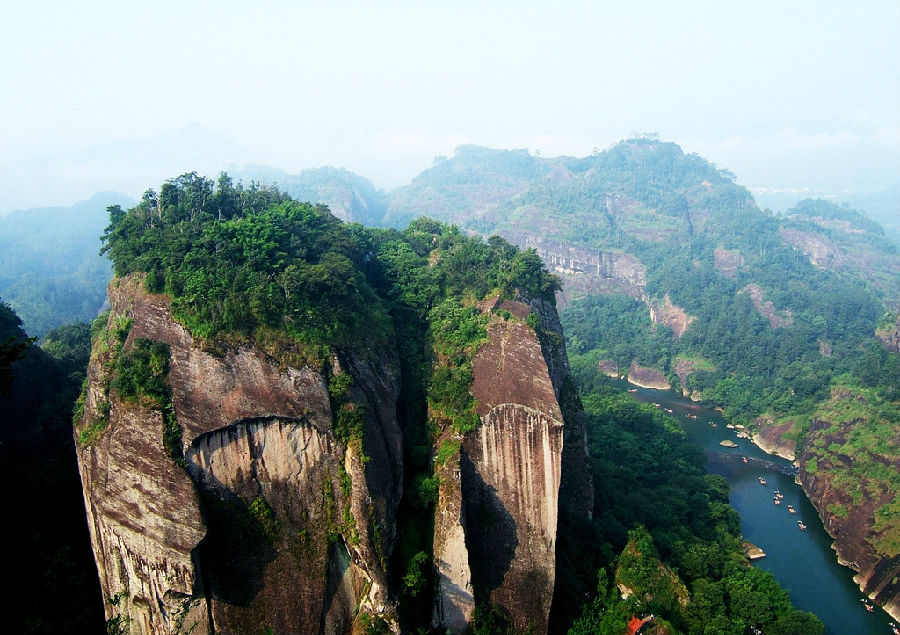 23. Dazu Rock Carvings, Chongqing (1999)
重庆大足石刻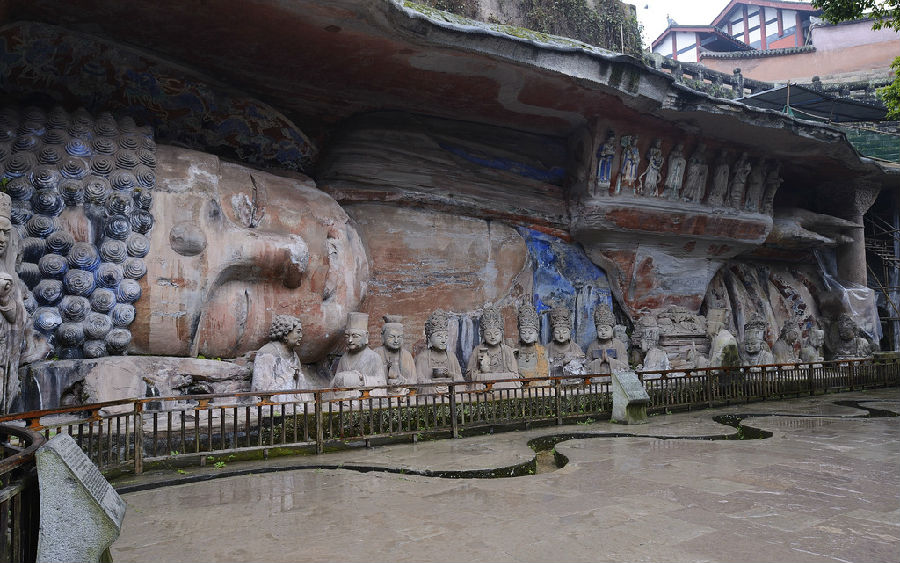 24. Ancient Villages in Southern Anhui – Xidi and Hongcun (2000)
安徽西递宏村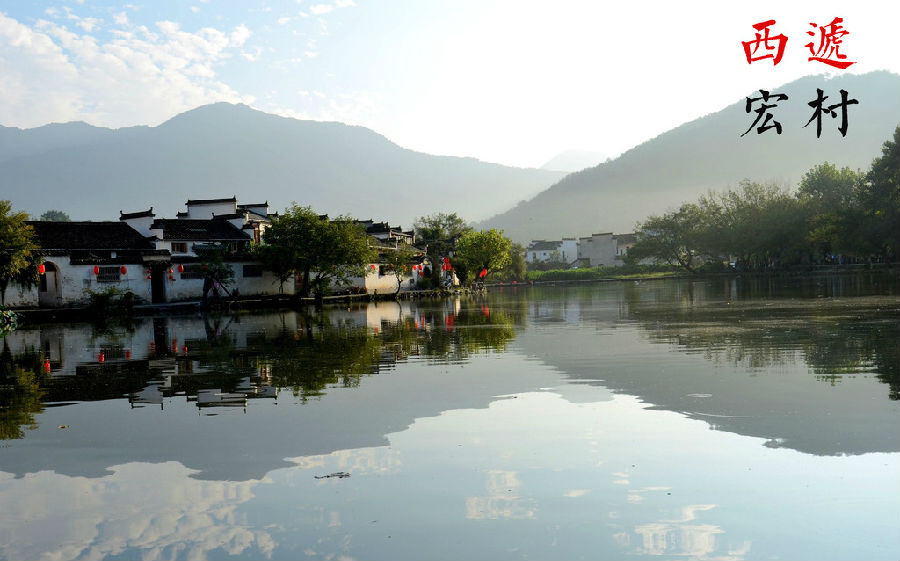 25. Imperial Tombs of the Ming and Qing Dynasties, including the Ming Dynasty Tombs and the Ming Xiaoling Mausoleum, Beijing and Nanjing (2000)
明清皇家陵寝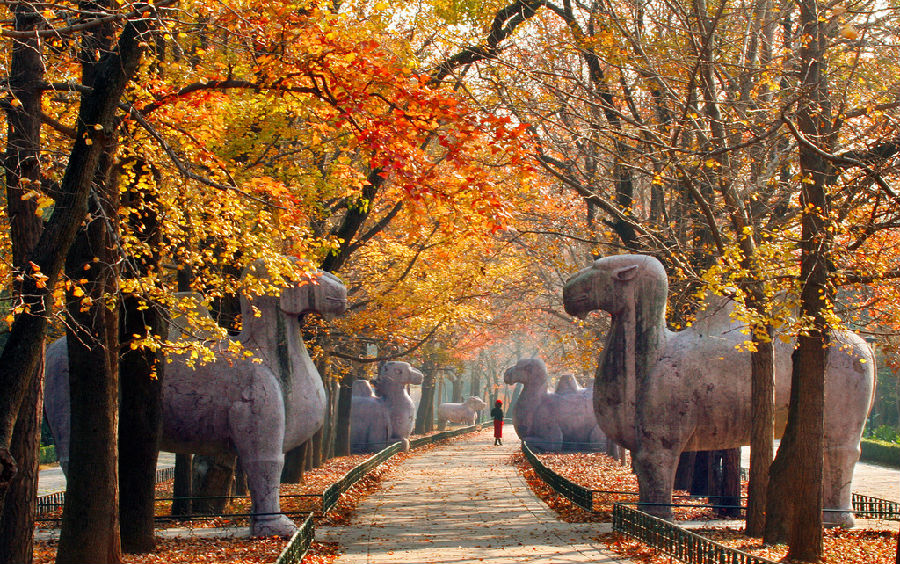 26. Longmen Grottoes, Henan (2000)
洛阳龙门石窟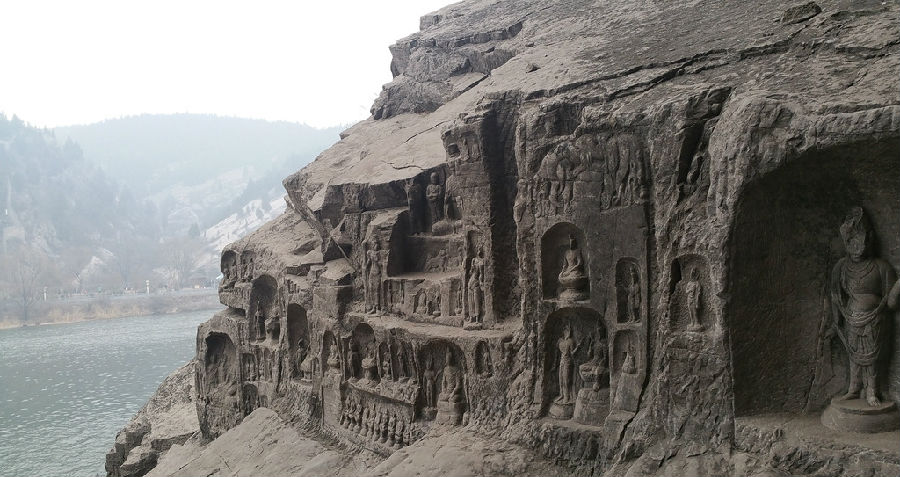 27. Mount Qingcheng and the Dujiangyan Irrigation System, Sichuan (2000)
青城山和都江堰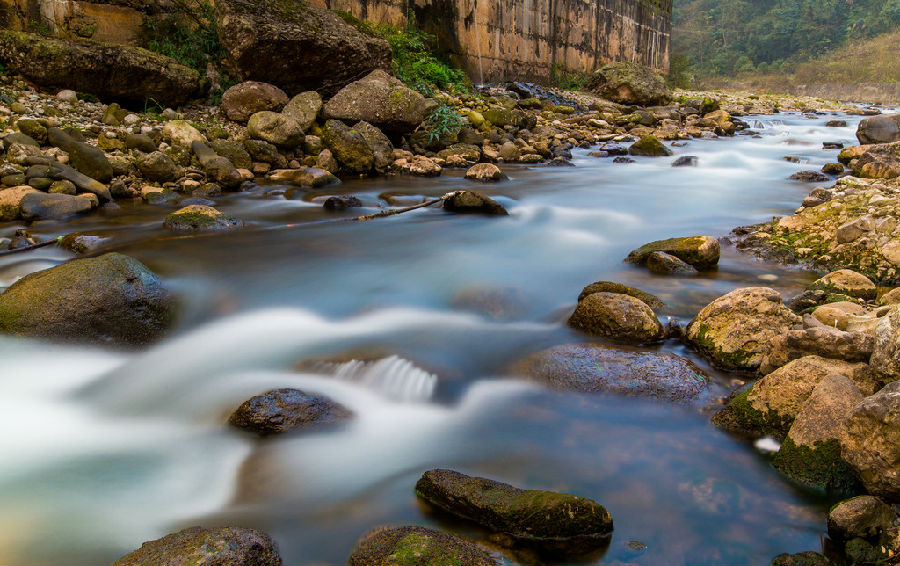 28. Yungang Grottoes, Shanxi (2001)
云冈石窟
29. Three Parallel Rivers of Yunnan Protected Areas (2003)
三江并流景观

30. Capital Cities and Tombs of the Ancient Koguryo Kingdom, Jilin (2004)
高句(gōu)丽王城王陵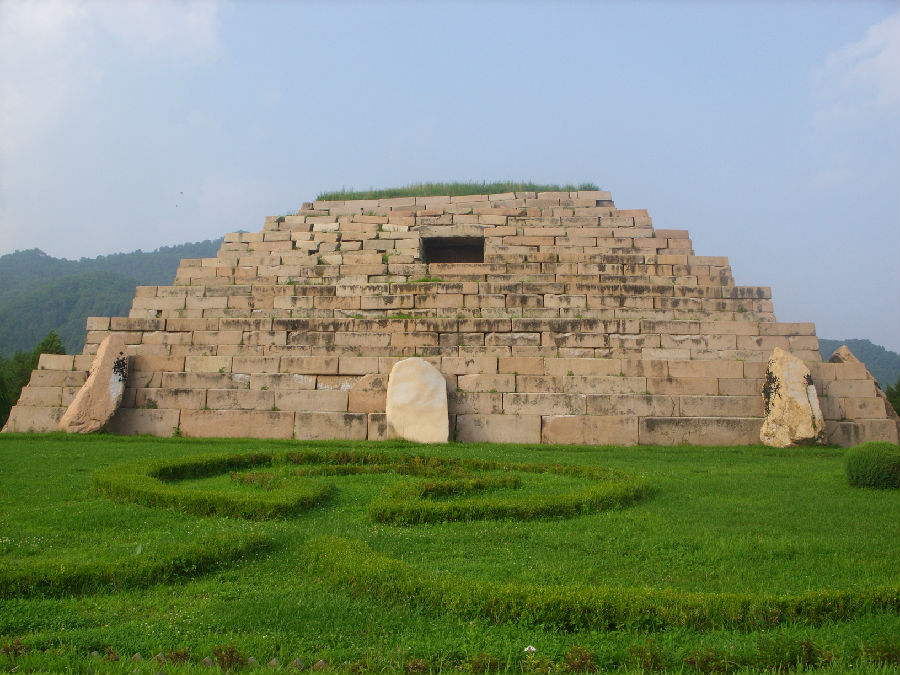 31. Historic Centre of Macau (2005)
澳门历史城区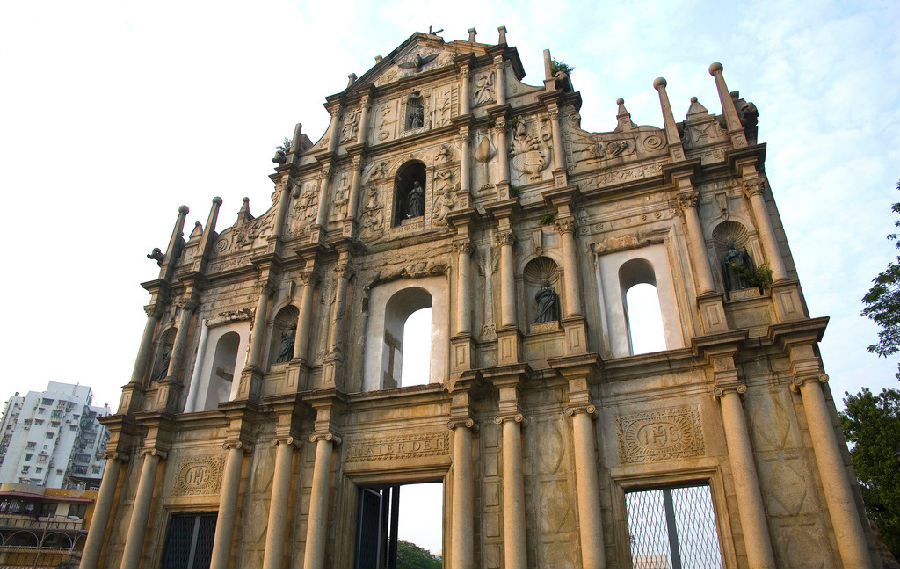 32. Sichuan Giant Panda Sanctuaries (2006)
大熊猫栖息地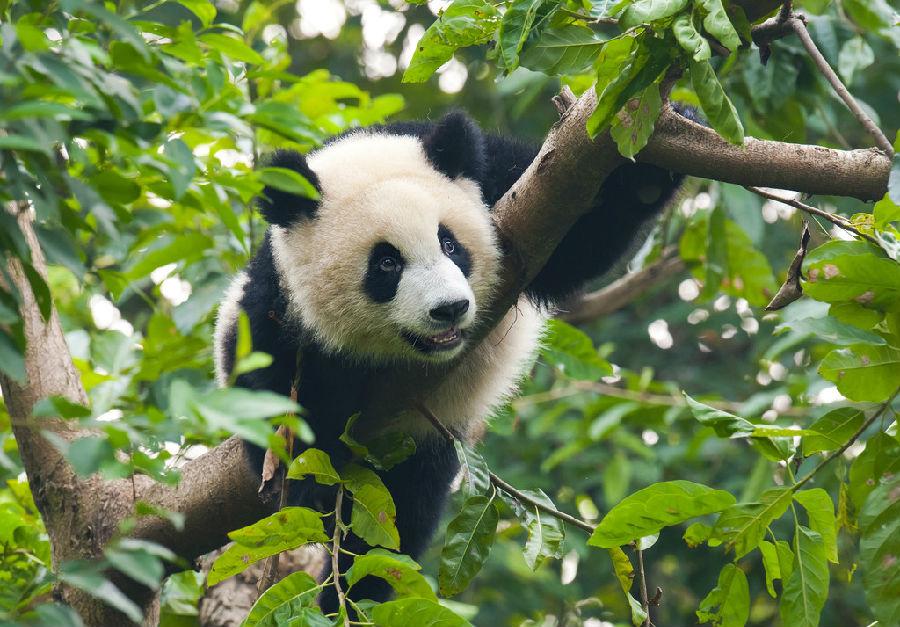 33. Yinxu, Anyang, Henan (2006)
安阳殷墟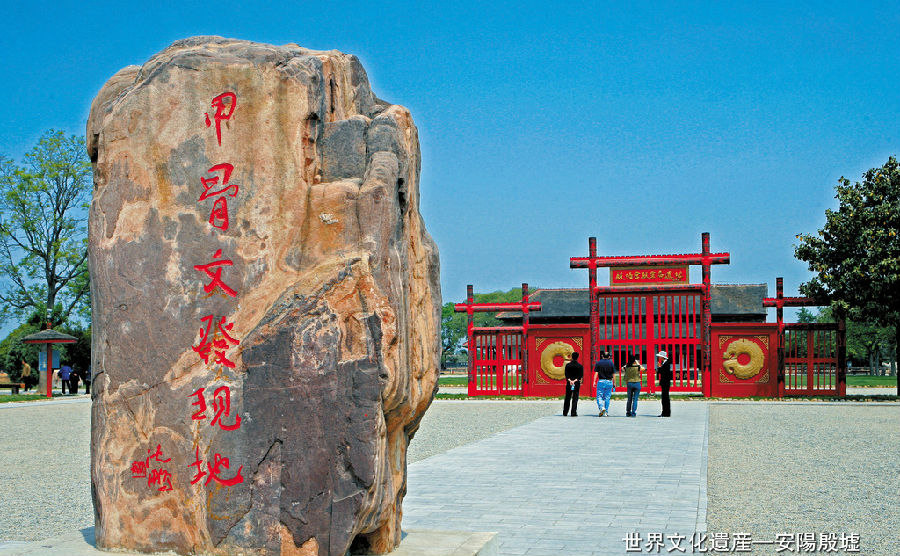 34. South China Karst (2007)
中国南方喀斯特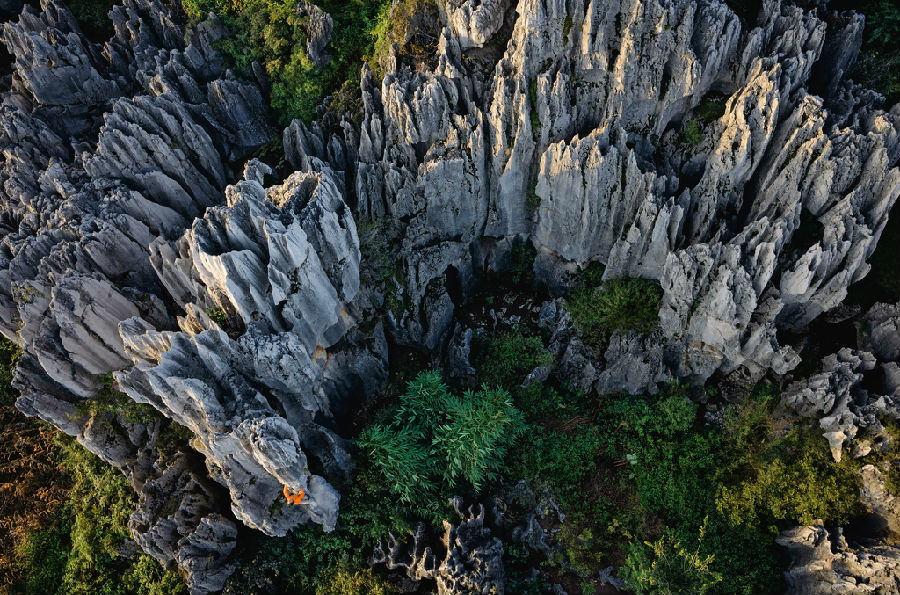 35. Kaiping Diaolou and Villages, Guangdong (2007)
开平碉楼与村落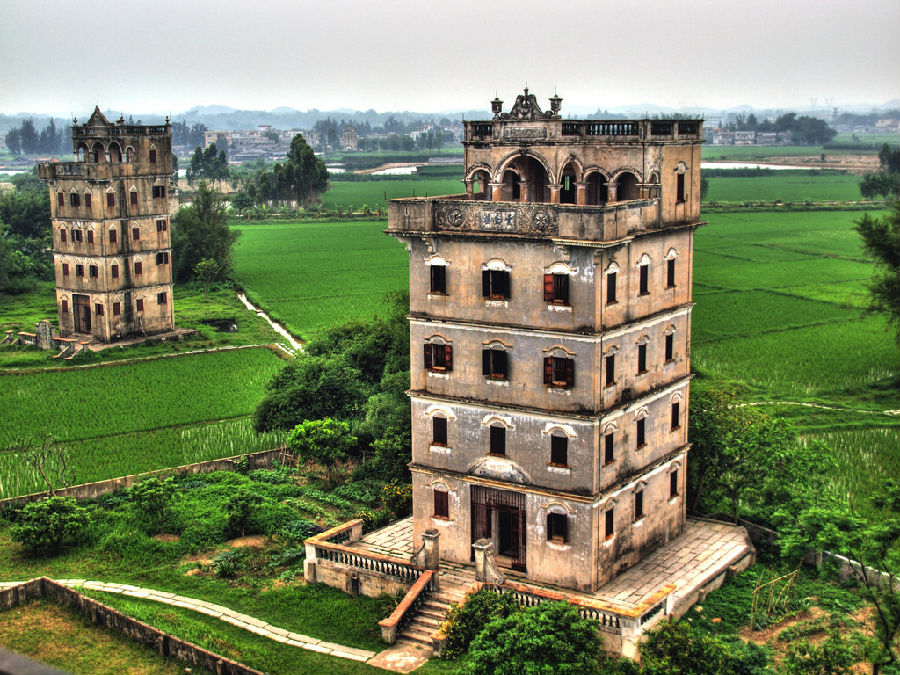 36. Fujian Tulou (2008)
福建土楼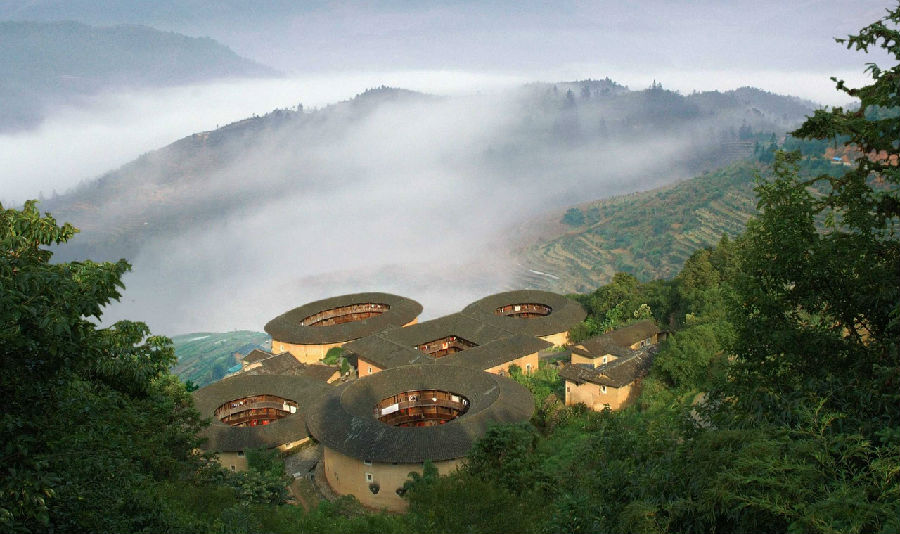 37. Sanqingshan, Jiangxi (2008)
江西三青山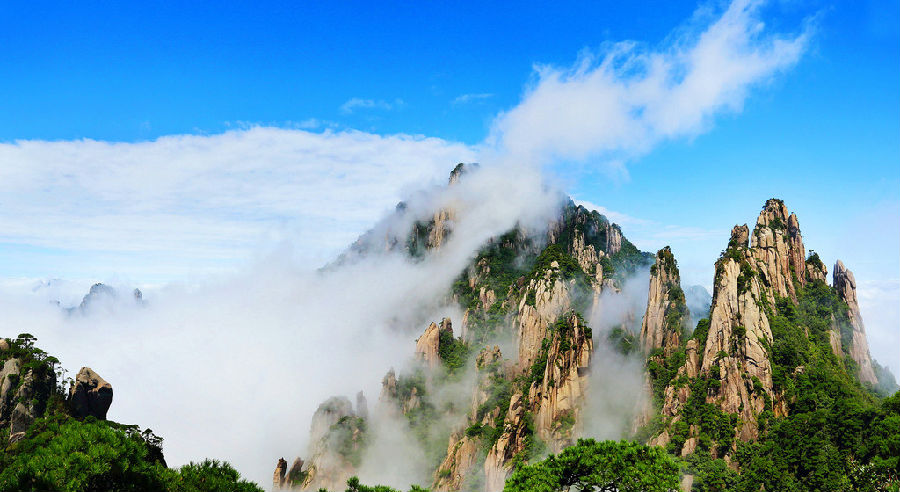 38. Mount Wutai, Shanxi (2009)
山西五台山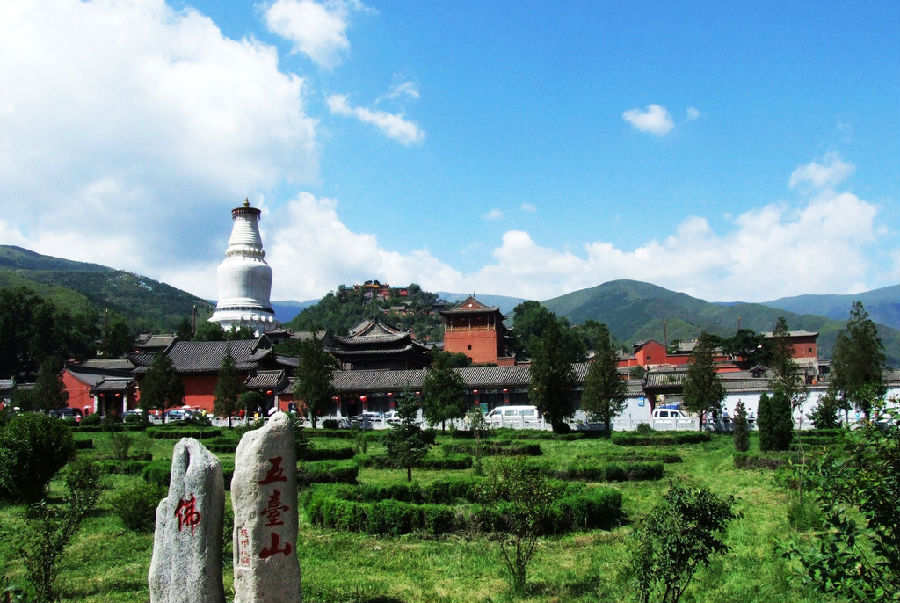 39. Historic Monuments of Dengfeng in "The Centre of Heaven and Earth", Henan (2010)
河南嵩山"天地之中"历史建筑群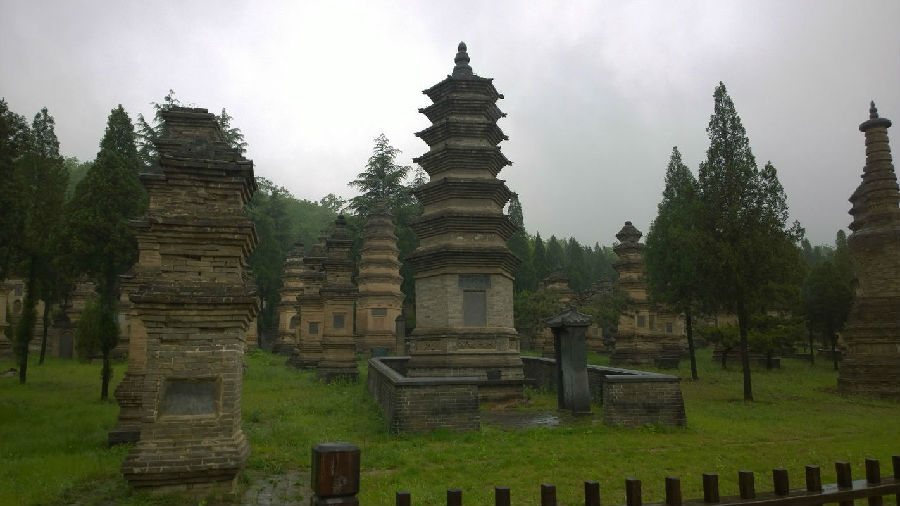 40. China Danxia (2010)
中国丹霞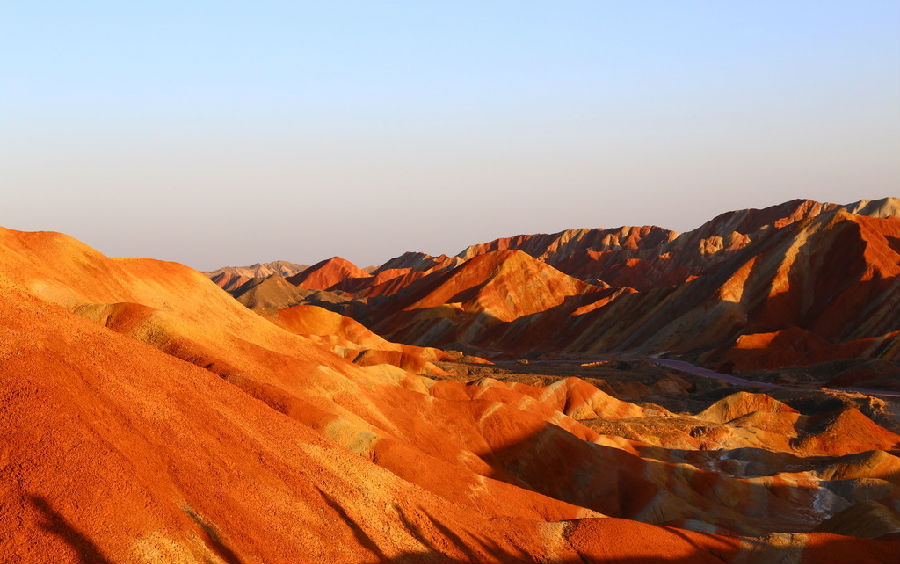 41. West Lake Cultural Landscape of Hangzhou, Zhejiang (2011)
杭州西湖景观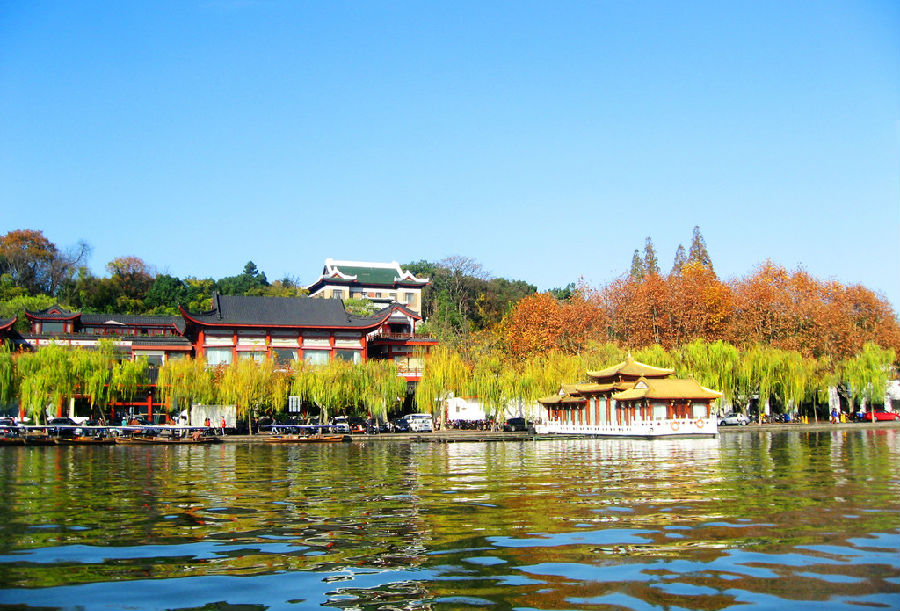 42. Site of Xanadu, Inner Mongolia (2012)
元上都遗址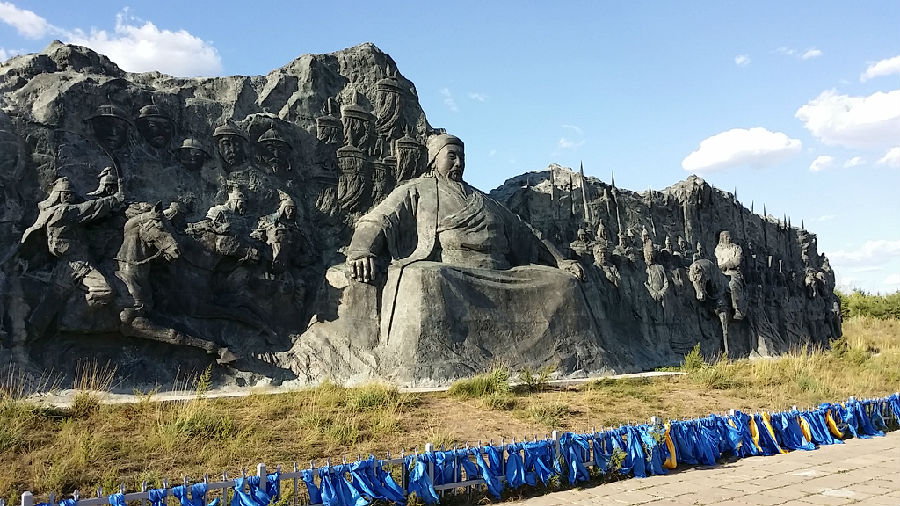 43. Chengjiang Fossil Site, Yunnan (2012)
中国澄江化石地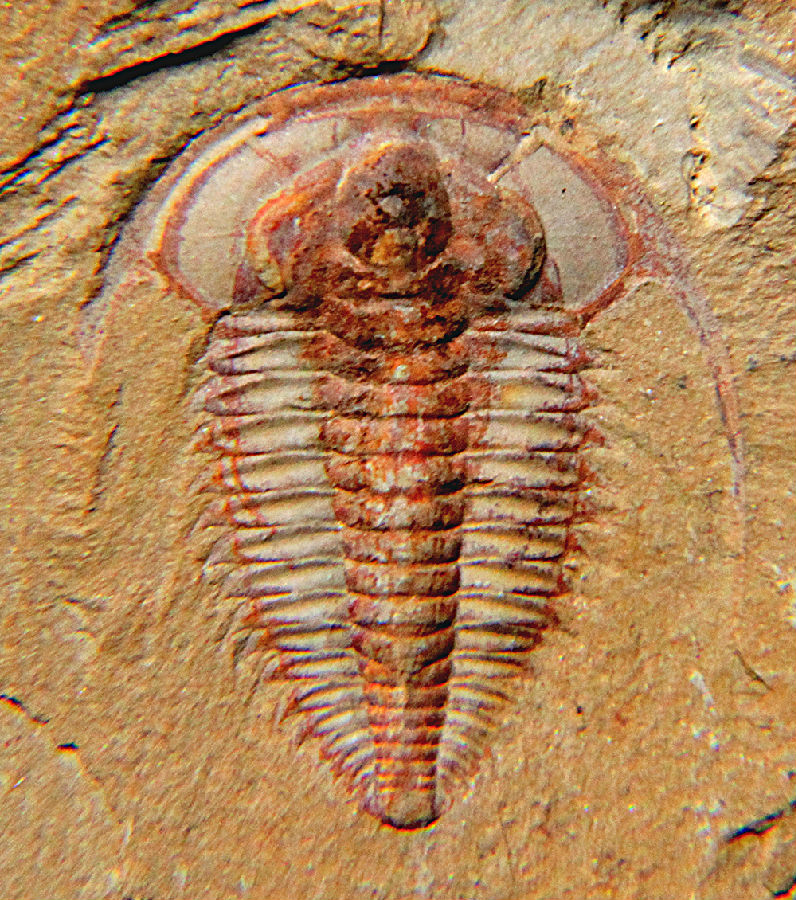 44. Xinjiang Tianshan (2013)
新疆天山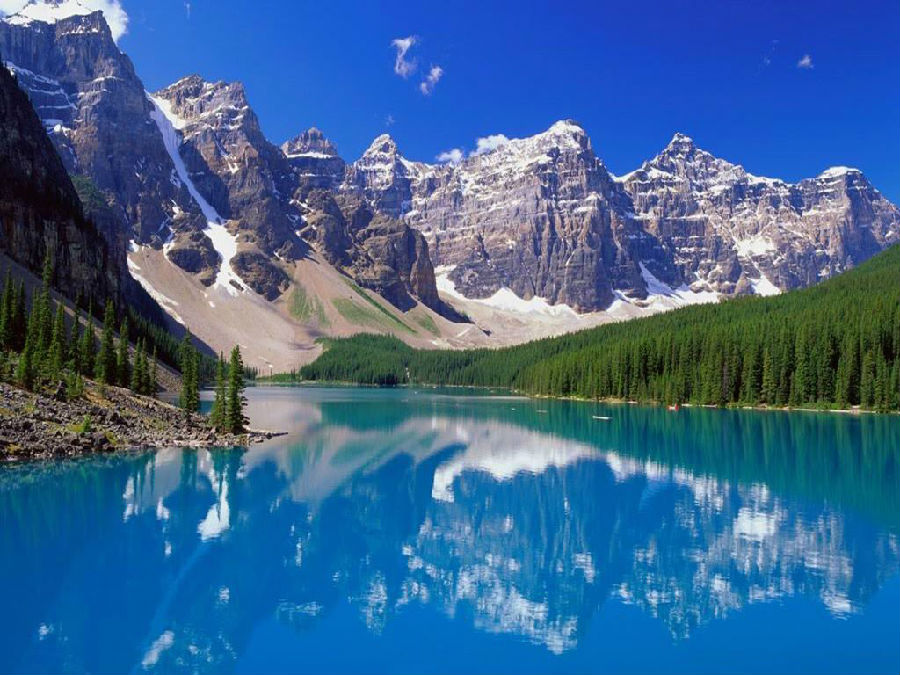 45. Cultural Landscape of Honghe Hani Rice Terraces, Yunnan (2013)
红河哈尼梯田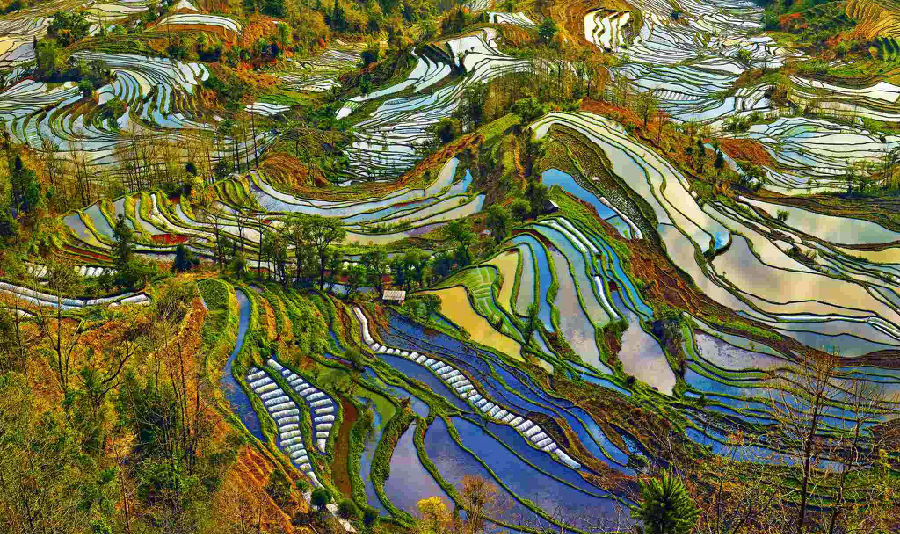 46. Grand Canal (2014)
中国大运河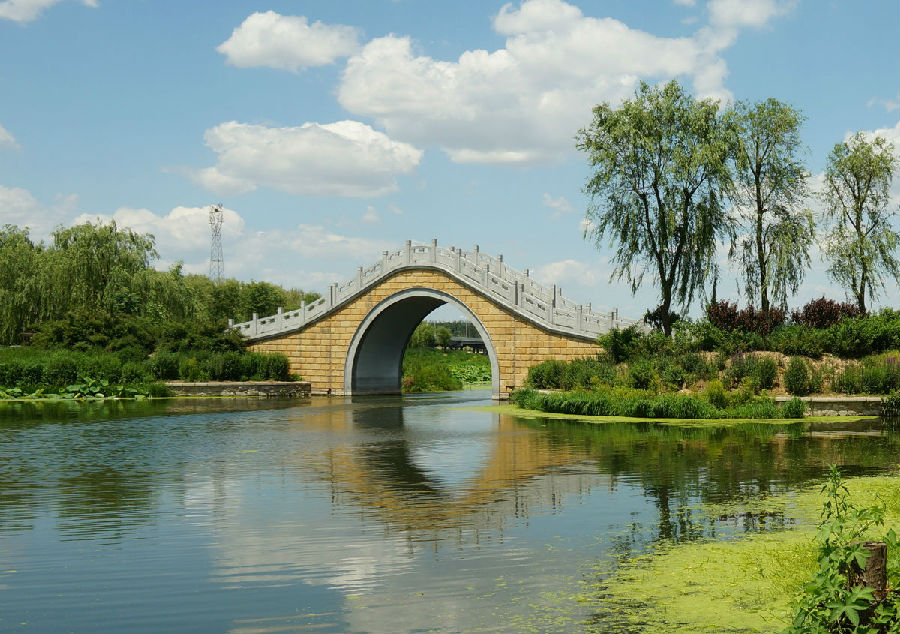 47. Silk Roads: the Routes Network of Chang'an-Tianshan Corridor (2014)
丝绸之路

48. Tusi Sites, Hunan, Hebei and Guizhou (2015)
土司遗址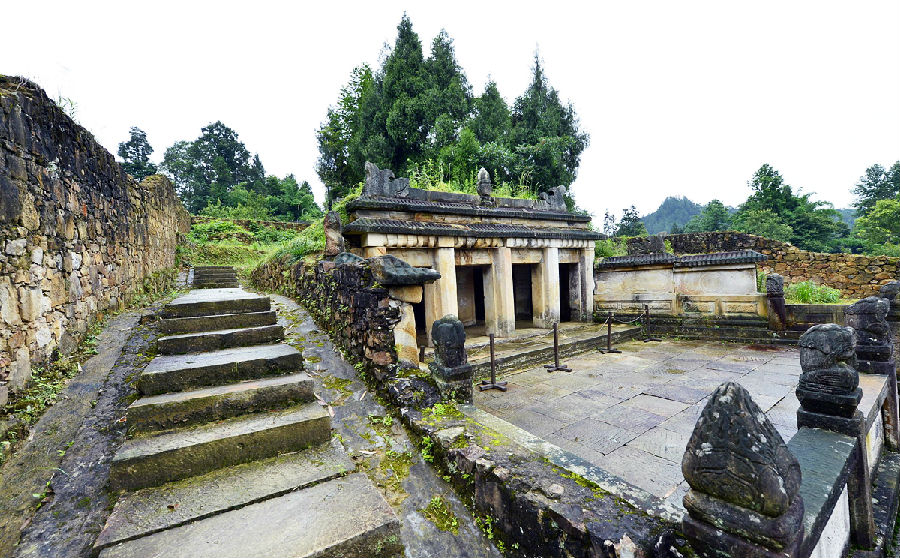 The article is translated and editted by Chinlingo. Please indicate the source for any use, reproduction or transfer.
本文由Chinlingo编译后发布,如需转载,请标明来源。