‍‍‍‍‍‍
Recently, China's Wuhan has been placed on red alert for heavy rainfall, after torrential downpours left parts of the city submerged and some media estimates suggest flooding has killed more than 180 across China.
Not only in Wuhan, many places in China like Zhejiang, Henan, Nanjing and Guizhou also suffered from the flood. Severe flood killed 93 people in central and southern China over the weekend and left at least 19 others missing.
In Wuhan's Guanggu Ave, the locals passed the road with the help of forklift.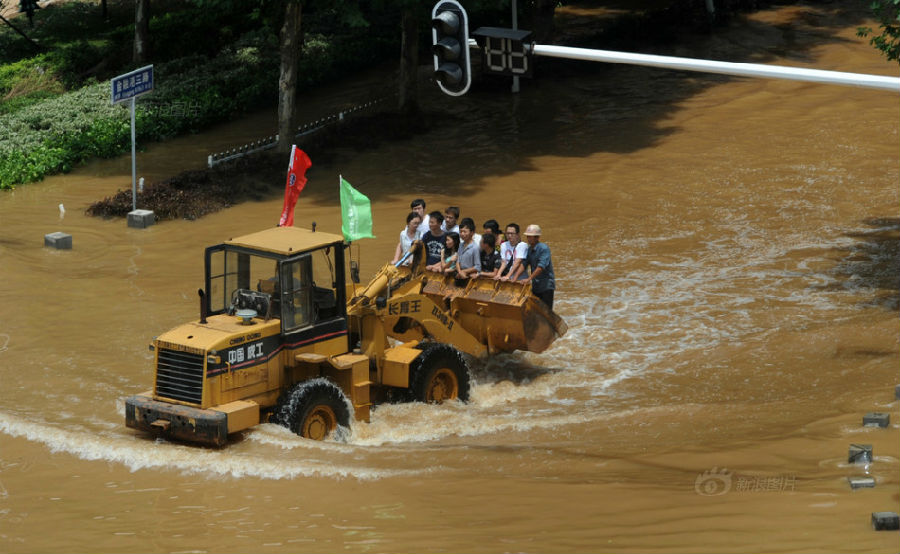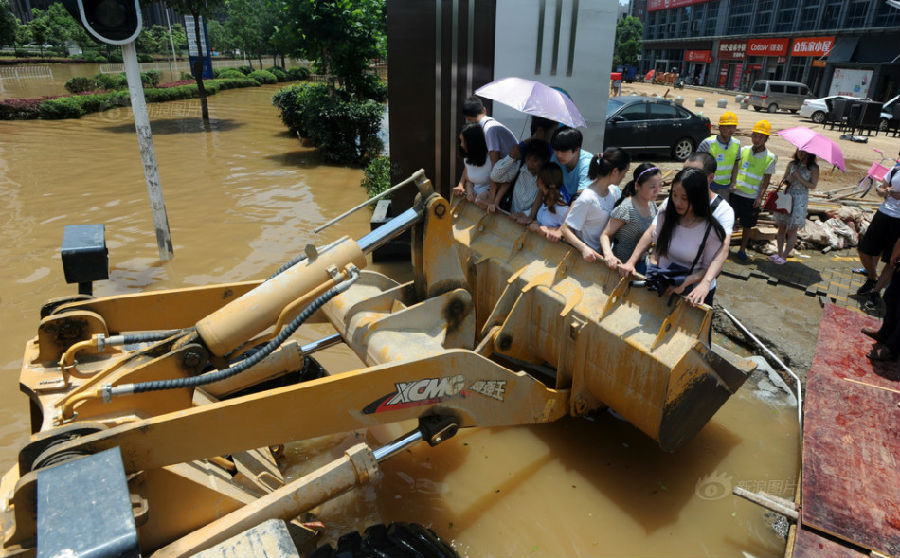 The only way out of the most luxury villa district on Long Island in Wuhan was submerge by the flood, and people on the island had to take small boats to get out.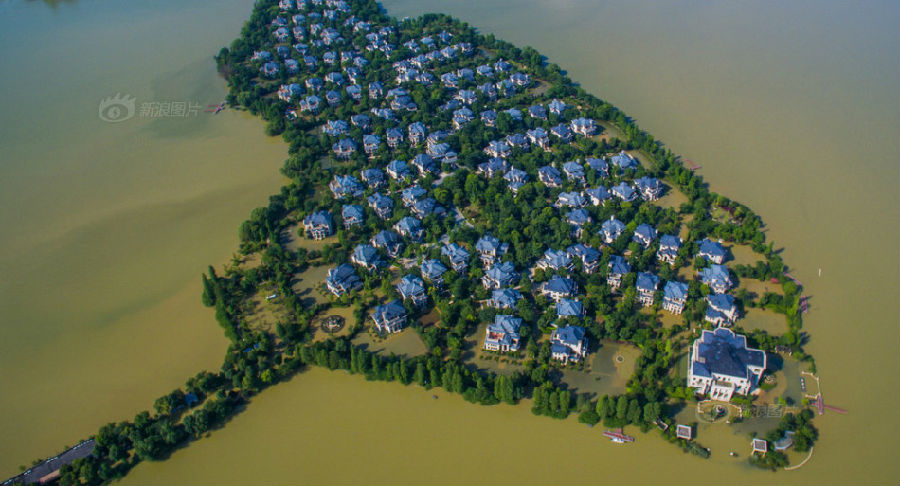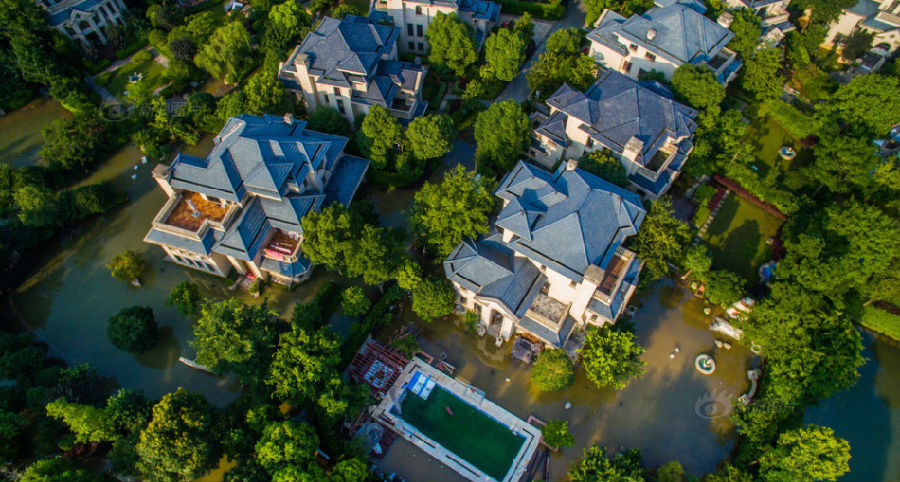 Changjiang River in Hankou has surpassed the warning water level, and one pavilion in Wuchang was inundated with roof above the river.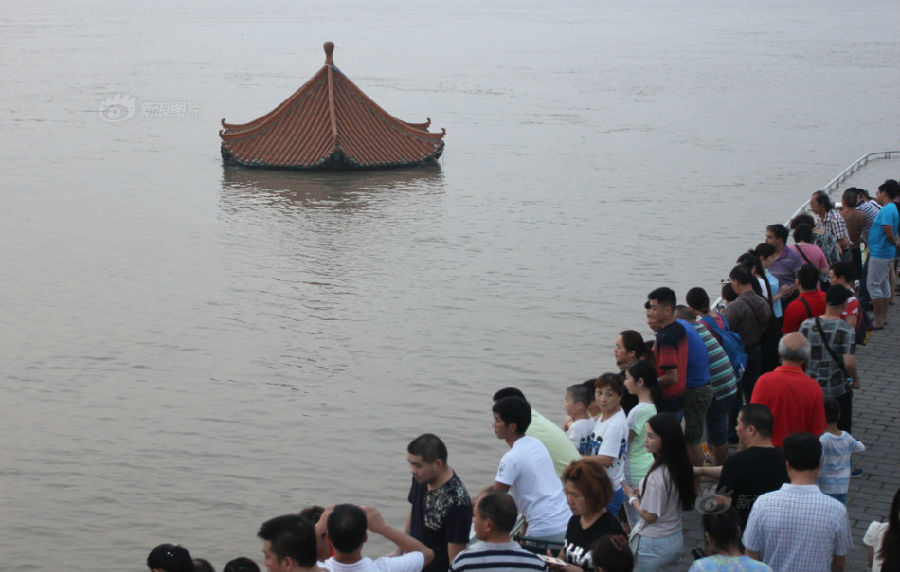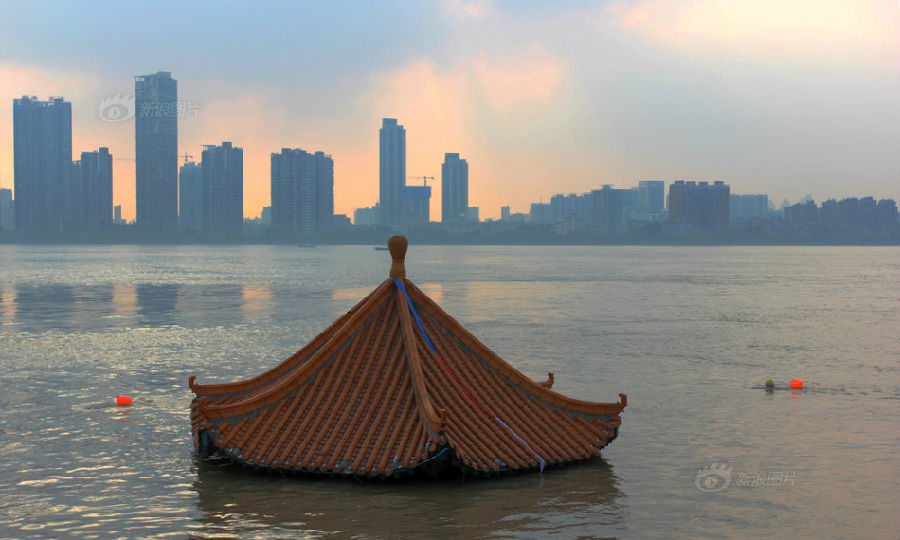 The flood in Nanjing University of Science and Technology turned the campus into a wonderland.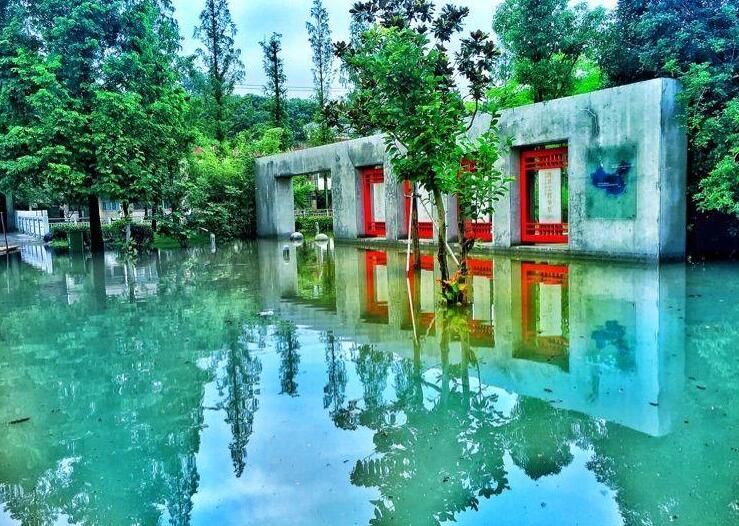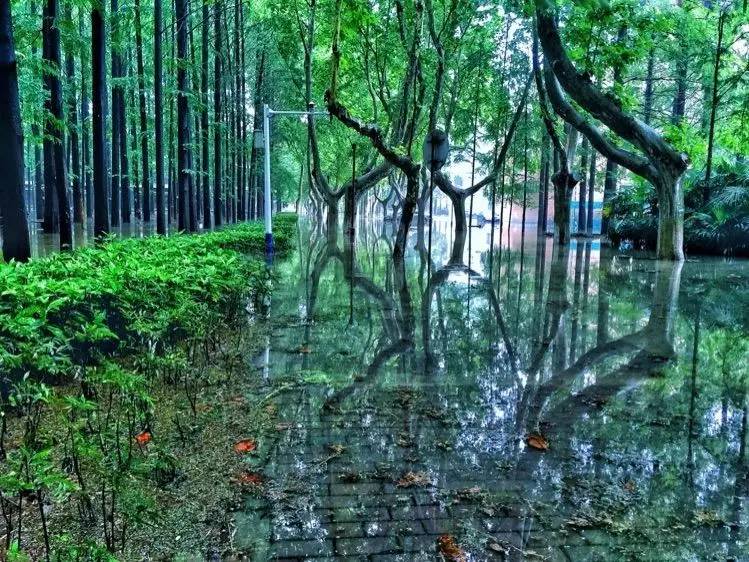 Hohai University in Nanjing became one real "college in sea" after the storm.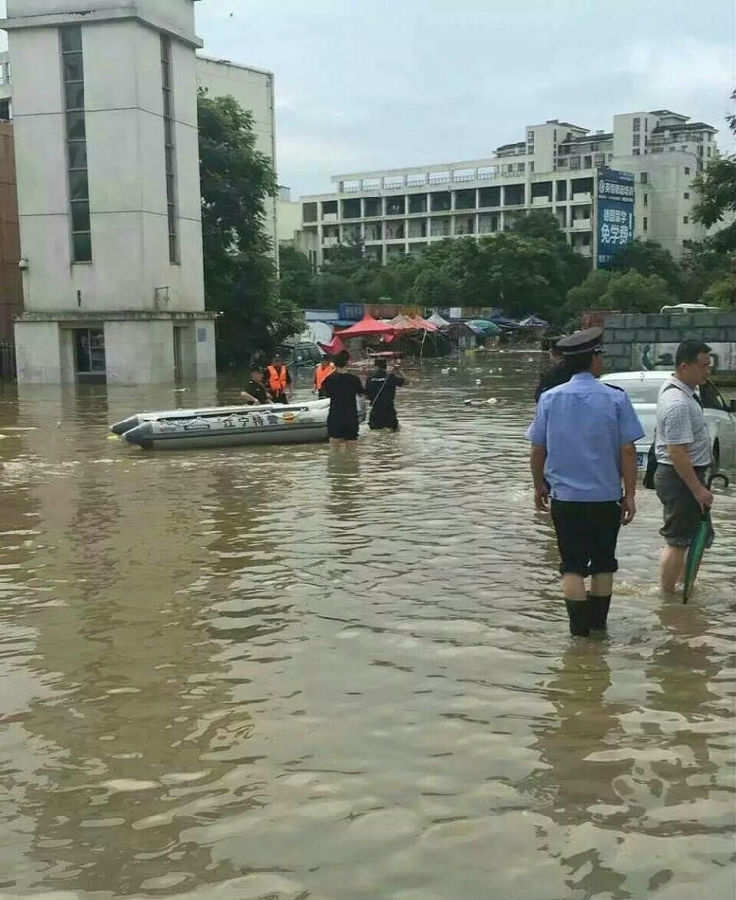 In Anhui, the flood has entered the urban area.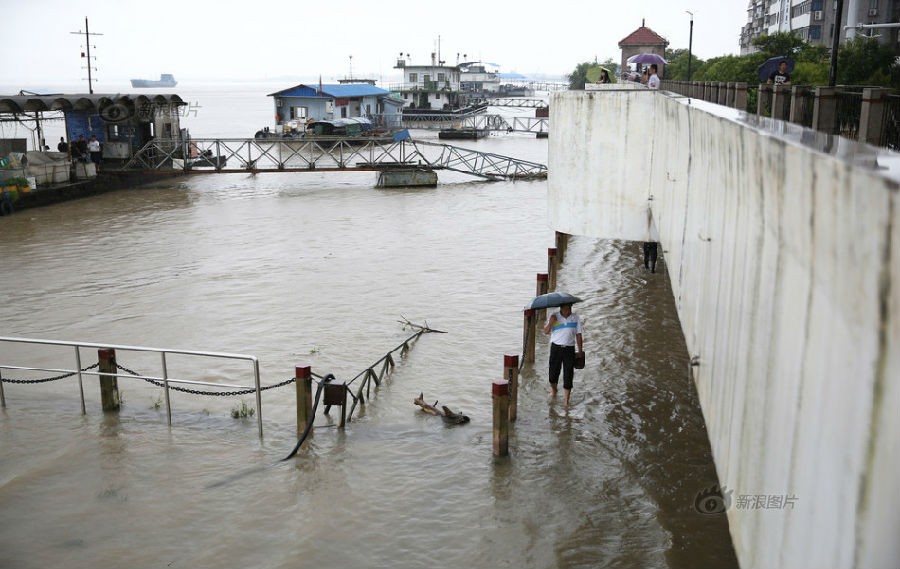 In Guizhou, cars passed the road just like boats on the river.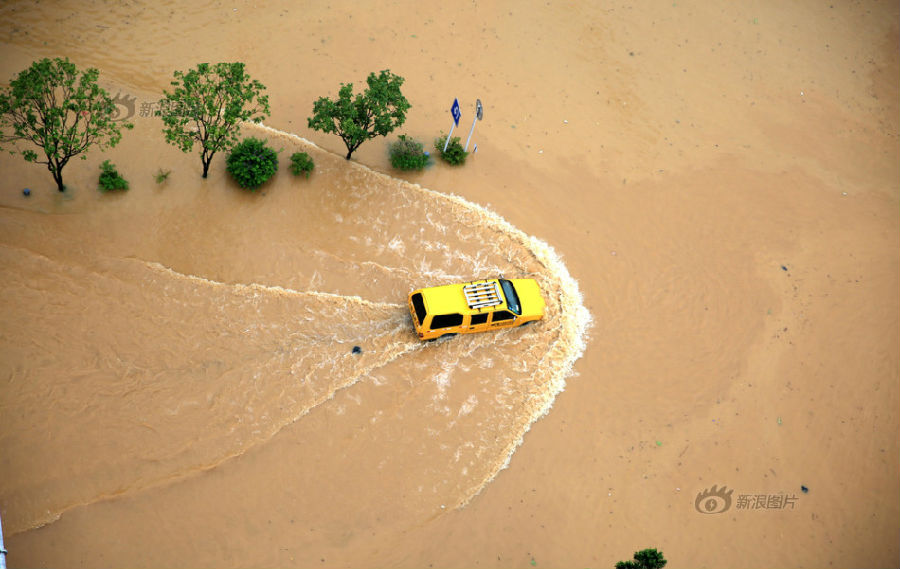 The overnight storm following days of rain has stopped traffic and cut power in many parts of Wuhan. Some subway stations and underground passages were closed due to severe waterlogging.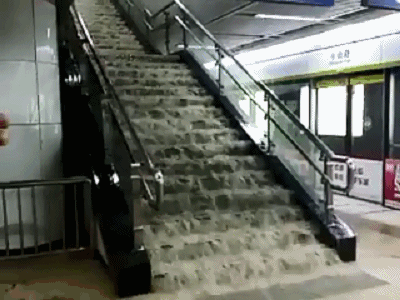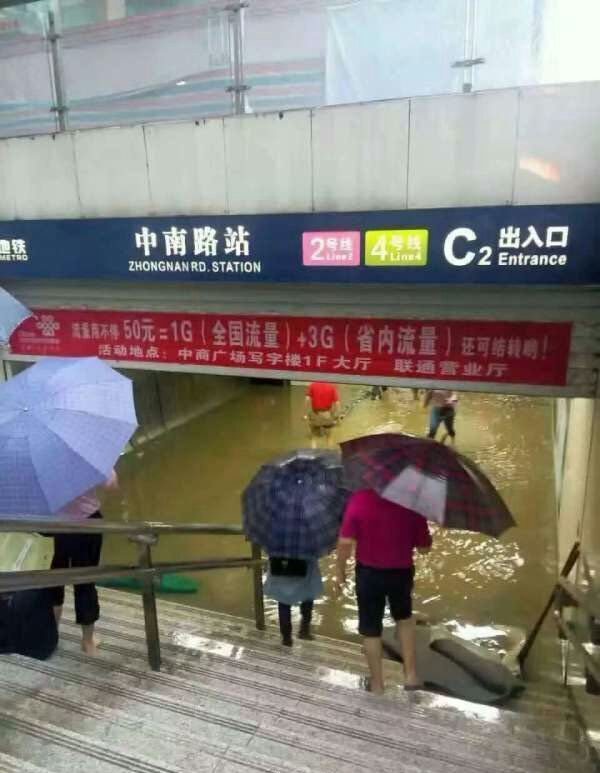 Here are several videos showing how bad it is:
This is the heart-rending moment an emotional farmer breaks down as he is forced to leave his 6000 pigs after floodwaters engulfed their pens. But luckily, most of those pigs were saved by the rescue team.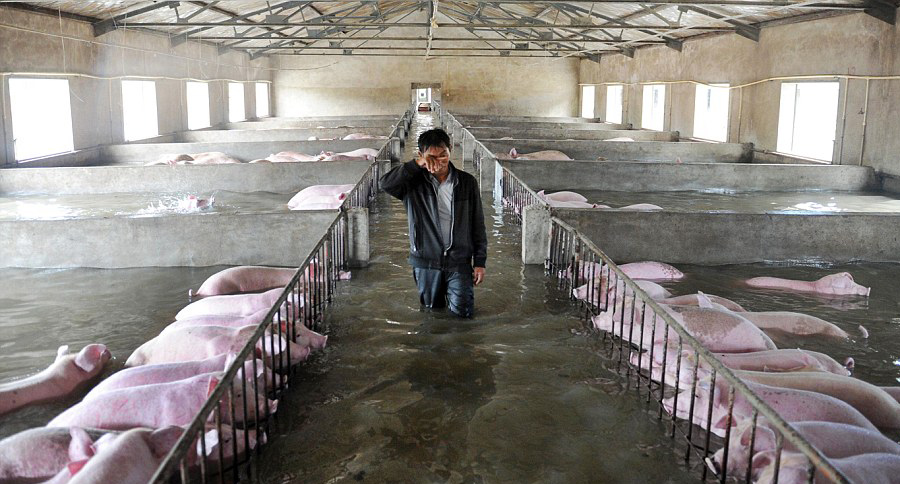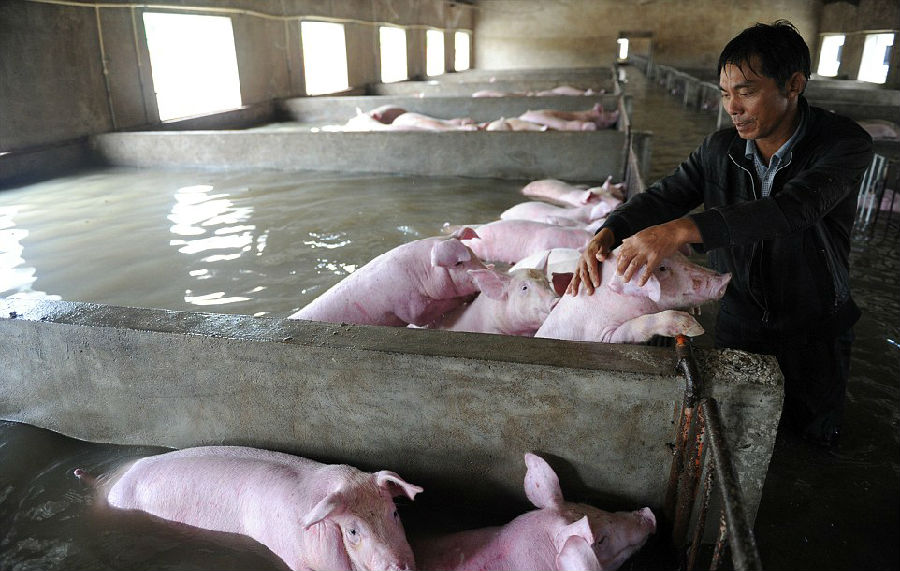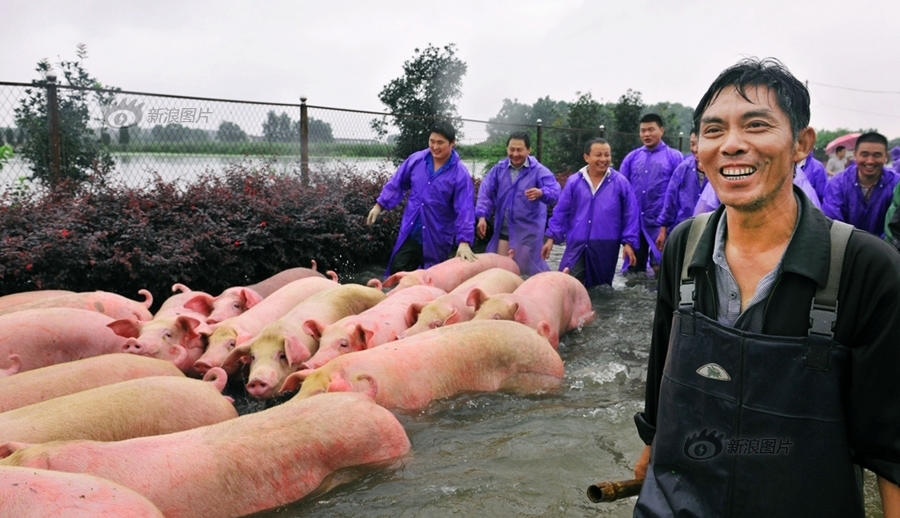 Except these expected news, the following things happened during the flood might make you feel surprised.
A picture of a Chinese university student in the city of Wuhan apparently studying hard at his desk surrounded by flood water has surfaced on Chinese blogging site Weibo.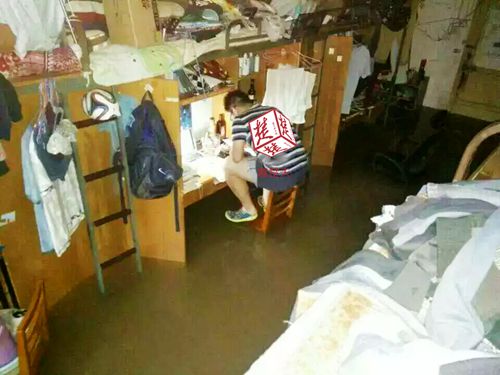 A wedding during the storm. Only 10 guests finally arrived the site, but the bride and the bridegroom still continued the ceremony. Many netizens were moved as the bride said, "It's totally fine without any cars, fireworks or guests. What I need is you. Only you."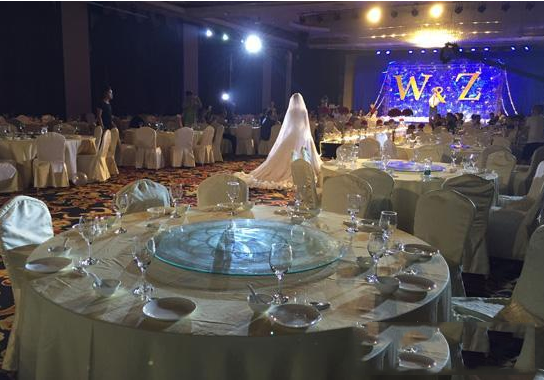 How do you feel about this disaster in China? We bet some of you must have experienced such disasters. Share your stories with us!
Finally, let's pray for the people in those disaster areas.‍‍‍‍‍‍
The article is translated and editted by Chinlingo. Please indicate the source for any use, reproduction or transfer.
本文由Chinlingo编译后发布,如需转载,请标明来源。