Hit by the recent summer heat wave, air-conditioned public places, such as shopping malls, supermarkets, station lounges, bank halls, hotel lobbies, libraries and schools, have become especially popular destinations for Chinese residents to escape the sizzling heat.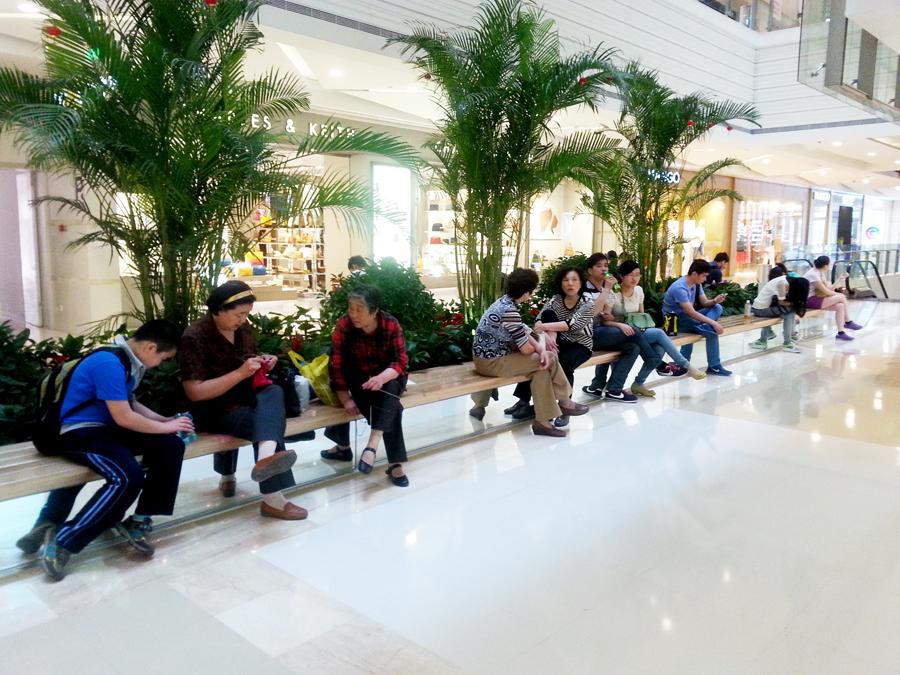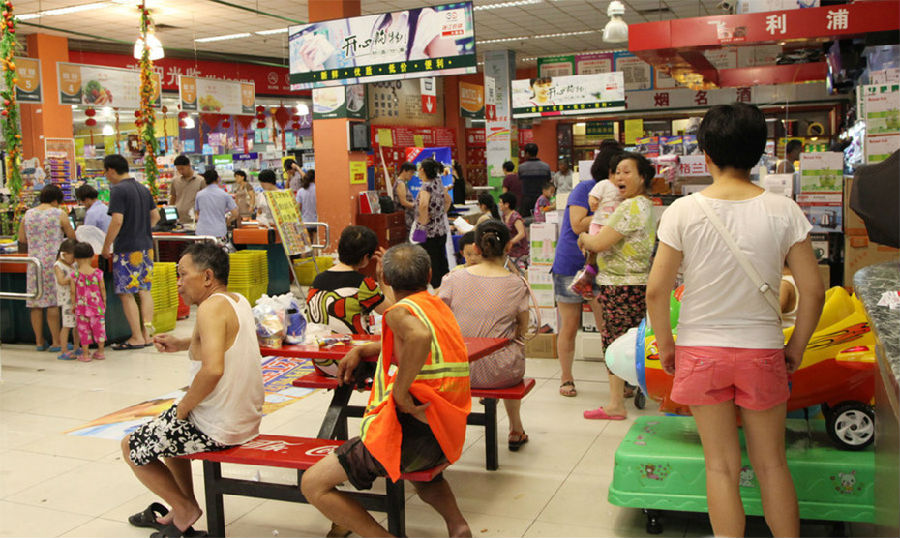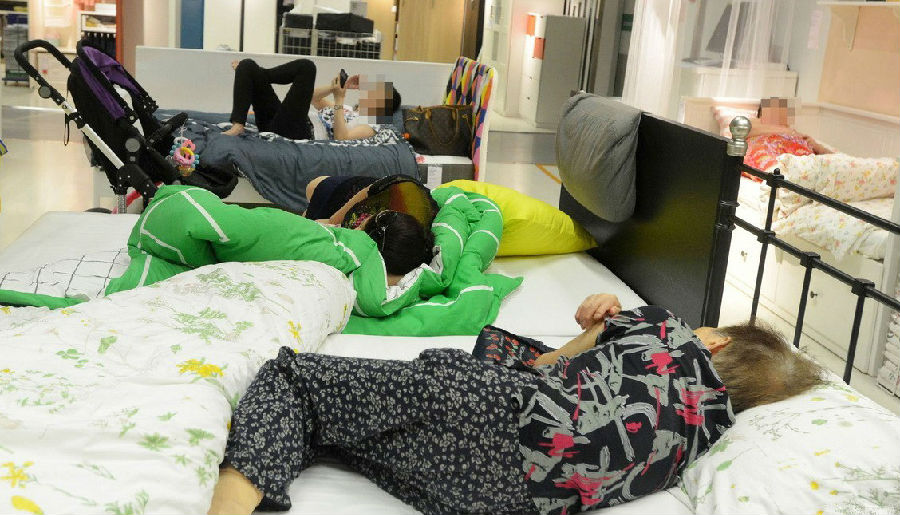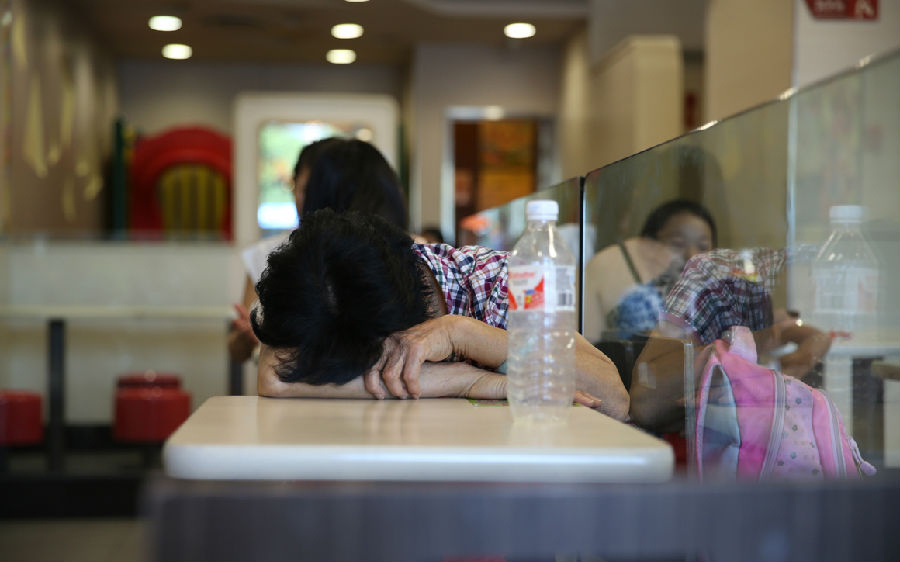 For instance, IKEA has become the "severely afflicted area". Sitting, lying or leaning, people have been constantly taking advantage of the air conditioning and displayed furniture. In IKEA's Siyuanqiao store in Beijing, some people complained that they felt frustrated and embarrassed to see a young couple watching something on their iPad in bed, hugging each other, and a man snoozing on a couch with his hands in his pants, and even a kid taking a piss by a desk.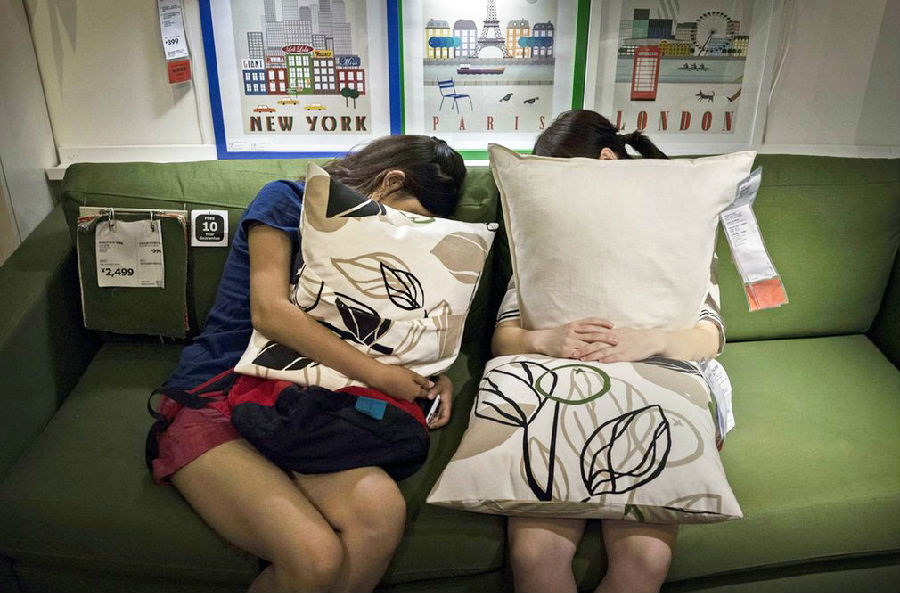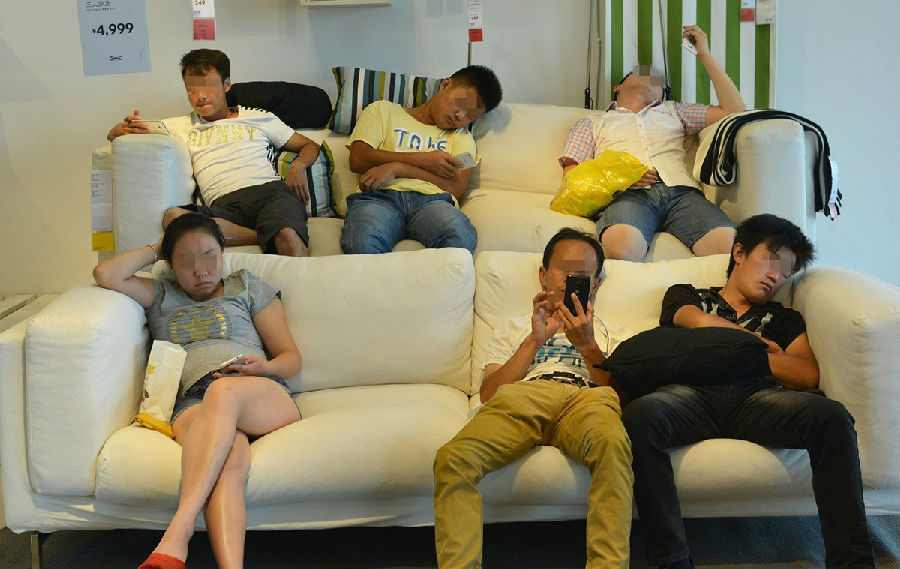 Mr. Chen, one of those nap-takers, told that he comes over to the store every afternoon after work to take a quick nap, "It is free. It is cool here. Everyone does it."
These rude nap-takers have severely annoyed other customers' experiences at the store. "Absolutely uncivilized behaviors! Someone gotta give them a lesson," says Ms. He.
Actually, IKEA has officially banned customers from misusing IKEA's beds and couches for sleeping or resting since last year. However, it seems not working – the phenomena stage a comeback.
Featuring 24-hour business hours, McDonald's has been another "stricken area", whose compartments with ample air conditioning often "accommodate" those uninvited guests. In summer, some people even go there and play cards overnight to kill time and escape from the heat.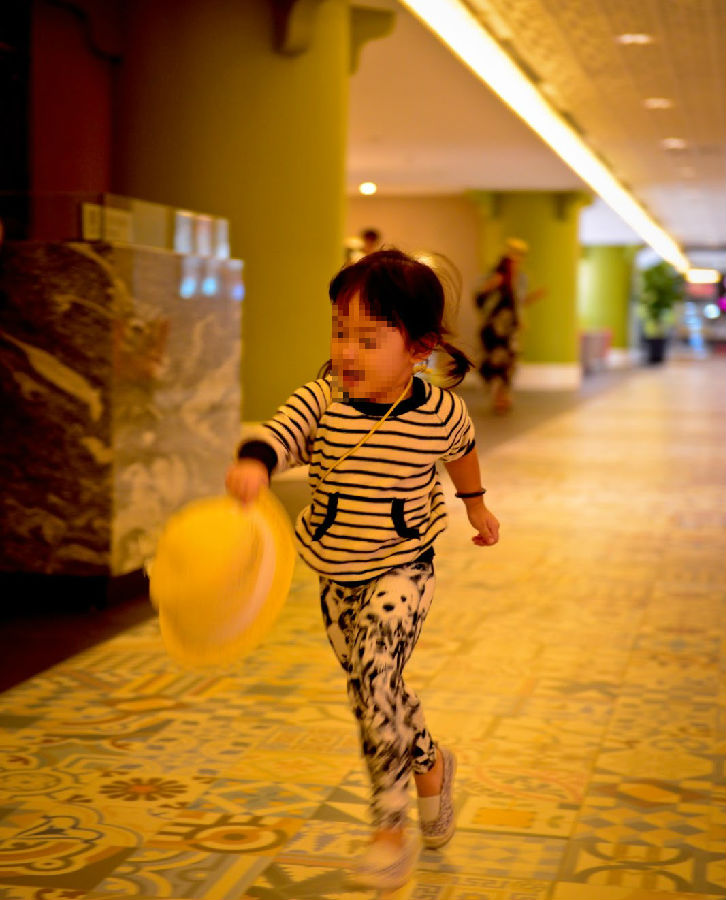 At a starred hotel in Guangzhou, it's commonly seen that some residents nearby hang out there, with their grandchildren playing thereabout. Sometimes, they are even spotted wearing pyjamas. The hotel staff complained, "Their behaviors have already had bad impacts on our hotel's public image, and disturbed other customers. We try to put down the noisy kids, but their grandparents just let the kids have their own way. And we just can't prevent them from coming in."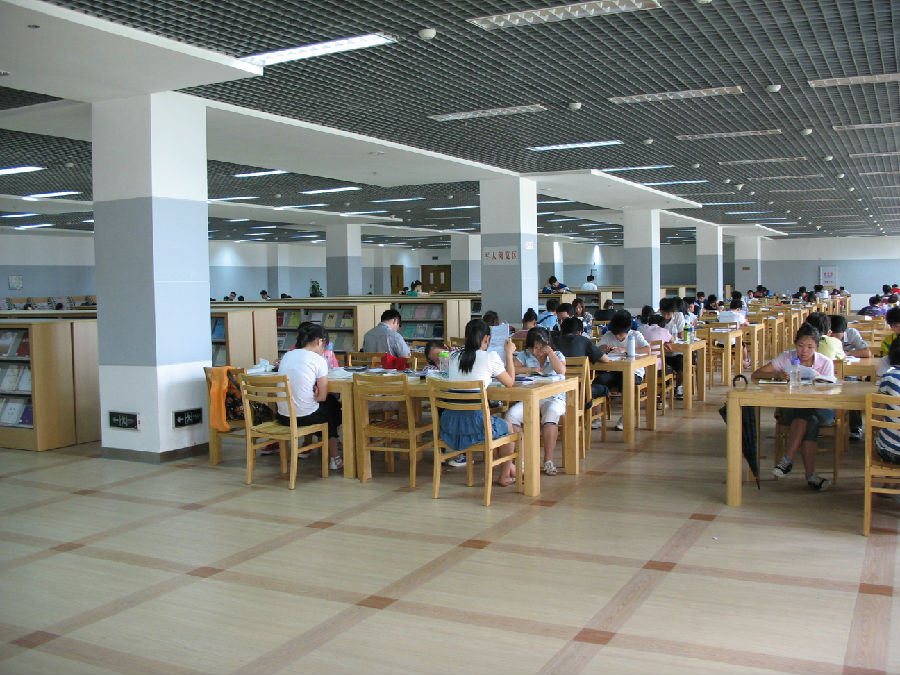 These phenomena also occur on Chinese campuses. It's recently reported that in a university in Henan province, many students flooded into the library to cool themselves, as their dormitories were not air-conditioned. As a result, a fire apparatus was crushed due to the huge pedestrian flow, and a few students got hurt. To their embarrassment, the seats were almost occupied by those students who only intended to stay away from the heat, leaving those students standing with books on their hands.
No exception, these phenomena have provoked a tremendous controversy online. Of course, the morally righteous Chinese keyboard men are keen on the issue as usual, calling the rude residents a "national disgrace".
当然,站在道德制高点的中国键盘侠们也是一如既往地参与到话题中来。在他们口中,这些粗鲁的居民简直就是"国耻"。
"What a shame! Their behaviors got successfully known to the world." They condemned.
"丢人!这群人成功地把国人的脸丢向了全世界。"他们站在网络背后大声谴责。
Concerning the sharp criticism, other people doubted it, "How about these complainers? Chances are, they might be lying on an IKEA couch themselves right now?"
针对这样尖锐的指责,其他一些人质疑,"谁知道说这些话的人是什么样的呢?说不准,他们此刻正躺在宜家店里的沙发上蹭空调呢!"
"Have Chinese people's moral quality bottomed out?"
"国民素质已经沉沦到这种地步了吗?"
Another group of netizens argued, "People's moral quality level is uneven anyway. It's unwise to judge a city or a whole country partially based on some people's demoralization."
还有一群网友蹦出来解释道:"无论到哪里,人的道德素质水平都是参差不齐的。单凭一部分的低素质就对整个城市或国家产生偏见,这种思维不可取。"
Surprisingly, a Weibo user posted, "If we put aside their bad manners, it definitely gives us an idea to save money. It's an effective utilization of public resources, and people can avoid sunstroke without additional cost. "
出乎意料的是,有一个微博网友是这样评价这种行为的:"如果抛开这些人不文明的行为来讲,这简直就是节约经济的典范啊!通过蹭空调,人们既可以避暑,也省去了额外的成本,这样也是节约了有限的资源啊。"
The controversy remains a hot topic. What do you think about their behaviors?
现在,这场争辩仍在持续升温。对待此类行为,你是怎么看的呢?
The article is translated and editted by Chinlingo. Please indicate the source for any use, reproduction or transfer.
本文由Chinlingo编译后发布,如需转载,请标明来源。