‍‍
A giant panda named Yali gave birth to twins in Chengdu, Sichuan Province on June 20, 2016. The female cubs are the world's first twins born this year, according to the breeding base.

6月20日,大熊猫妈妈雅莉在四川生下了一对双胞胎宝宝。根据当地大熊猫繁育研究基地表示,这对双胞胎幼崽是今年全球第一对大熊猫双胞胎。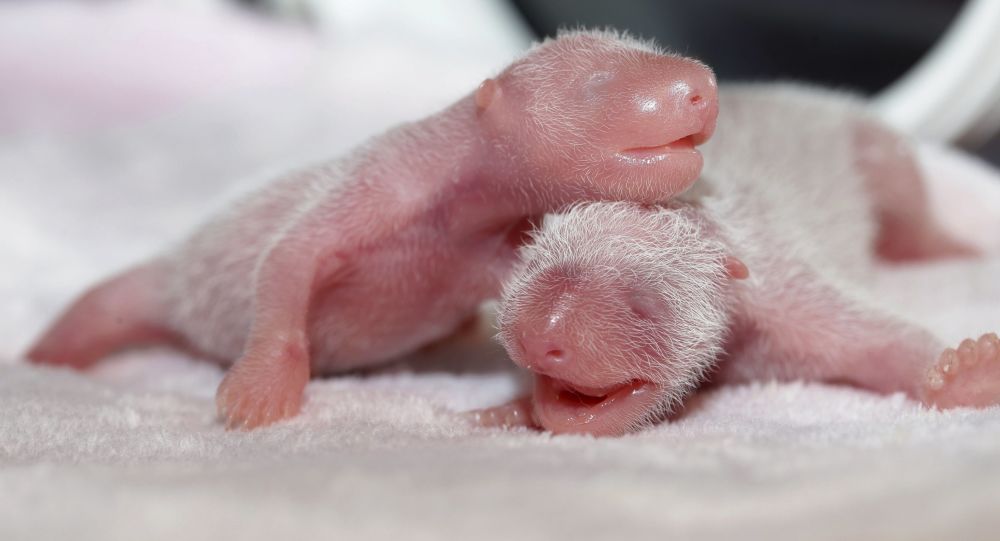 And the world's first panda baby this year was also born in Chengdu.
而今年世界上首只大熊猫宝宝也是在成都出生的哦。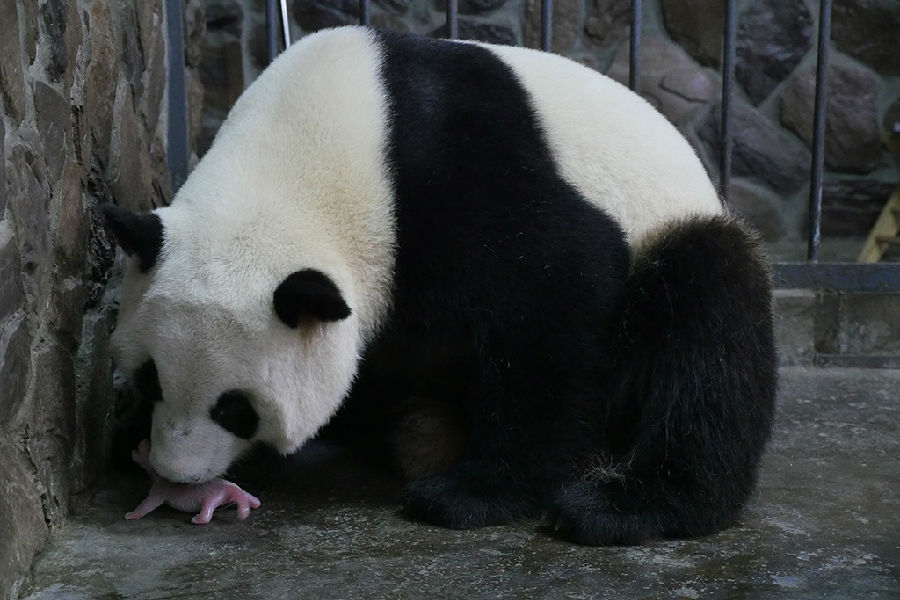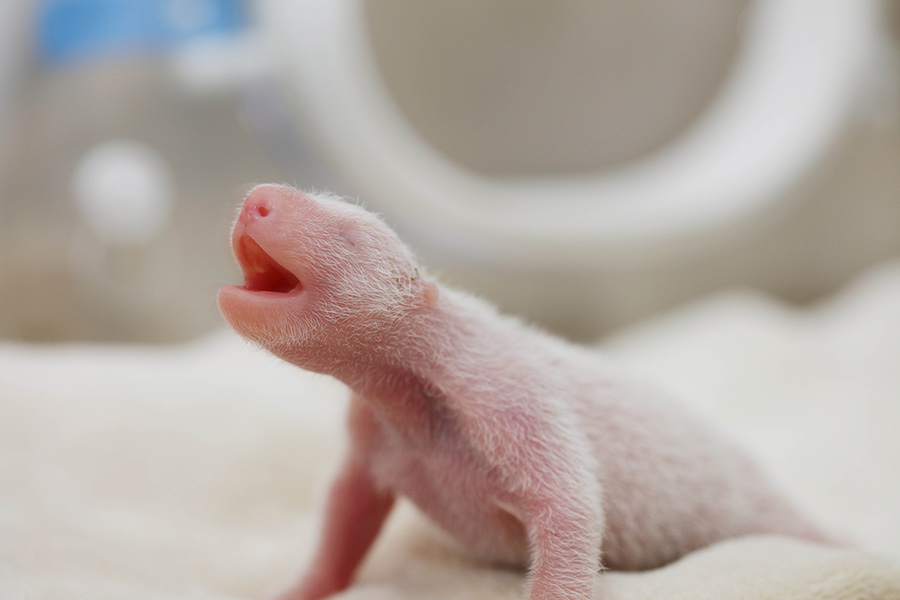 Panda cubs look strikingly different to their parents – they are pink, blind and toothless, weighing only 90 to 130 grams when first born.
熊猫宝宝看起来和它的妈妈有着天壤之别。它们粉嘟嘟的,闭着眼睛,没长牙齿,出生时重量在90-130克左右。
So how cute are the pandas? Let's take a look at all kinds of lovely pandas!
那么熊猫的可爱程度是怎样的呢?一起看看各种萌态的熊猫吧!
In Smithsonian's National Zoo, panda Tiantian is happily playing with snow.
史密森尼国家动物园,熊猫"天天"在雪地里开心地玩耍。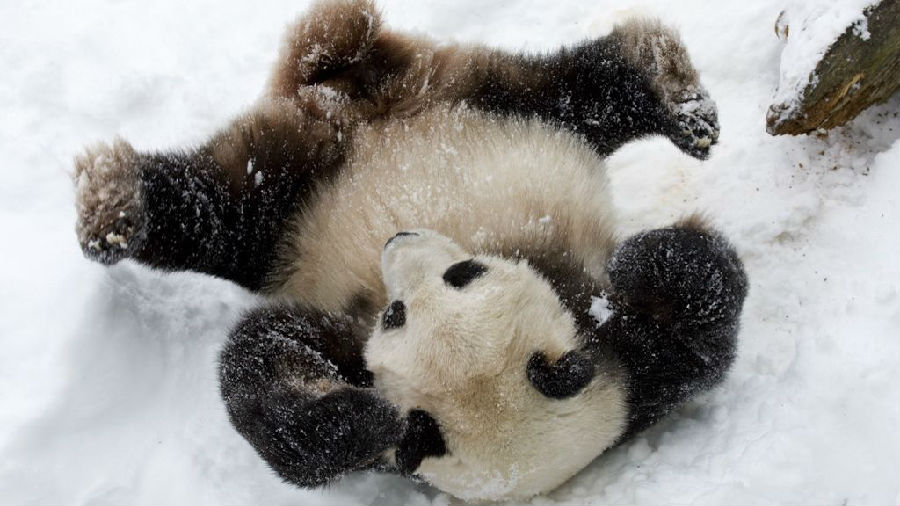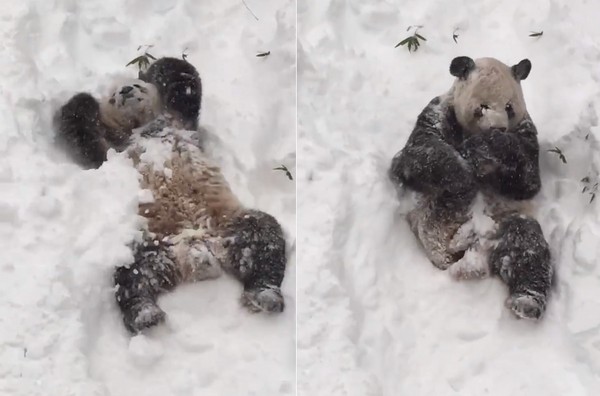 A panda cub in Sichuan's Bifengxia Base wears a straw hat and carries a bamboo basket, looking just like Po from Kung Fu Panda.
四川碧峰峡基地的一岁大熊猫宝宝带着背篓和草帽,活生生就是《功夫熊猫》里的阿宝啊!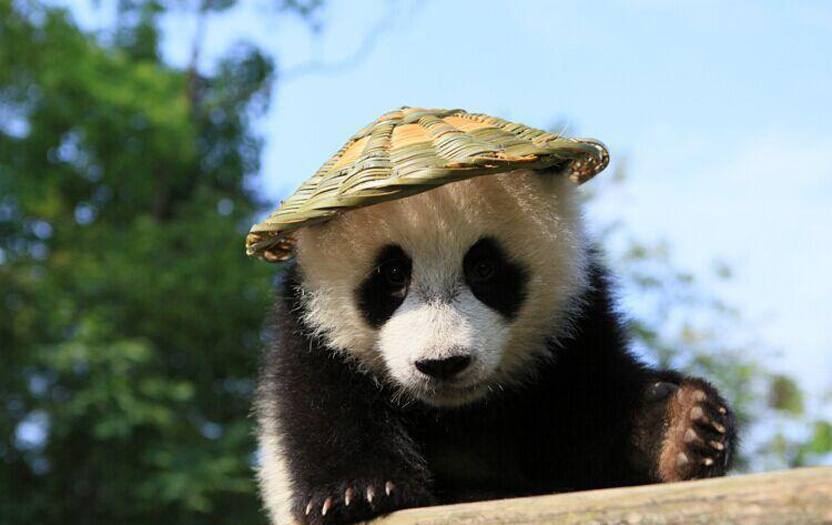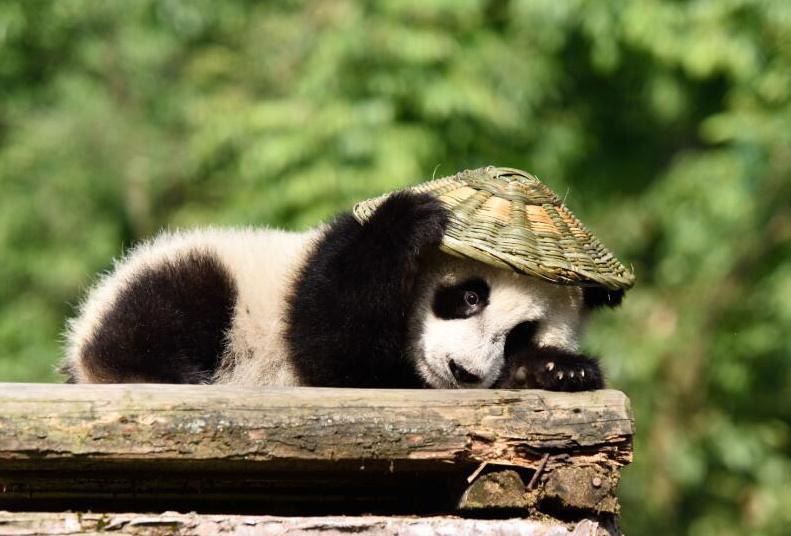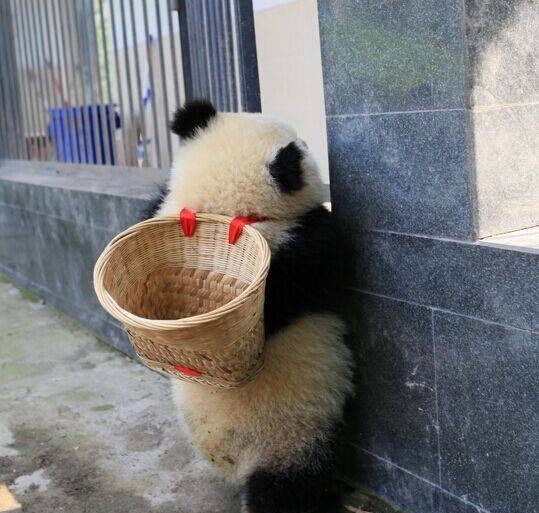 In Washington, USA, panda Beibei gets nine continuous shootings after having a physical examination.
美国华盛顿,大熊猫"贝贝"接受体检后拍下了九连拍。
What'll happen if pandas refuse to take an injection?
要是熊猫们不想打针会发生什么呢?
These four panda cubs are trying to hold on to the zookeeper's legs in an attempt to pull him down.
这几只熊猫宝宝试图抓住动物管理员的双脚想要拉倒他。
Several "trouble makers" are up against the baskets as a staff cleans the room.
工作人员打扫房间的时候,几个捣蛋鬼跟篮筐杠上了。
Nearly everyone is obsessed with China's Giant Panda for its inborn cuteness.
中国的大熊猫天生可爱,几乎没有谁能够抵挡它的魅力。
Canada's young Prime Minister Justin Trudeau made a stop at the Toronto Zoo to see Jia Panpan and Jia Yueyue, a pair of giant panda cubs who have made their first public appearance since they were born in October.
多伦多动物园的熊猫宝宝于去年10月出生,分别名为"加盼盼"和"加悦悦"。这是熊猫宝宝自去年10月份出生以来的首次公开露面,总理特鲁多到场观看。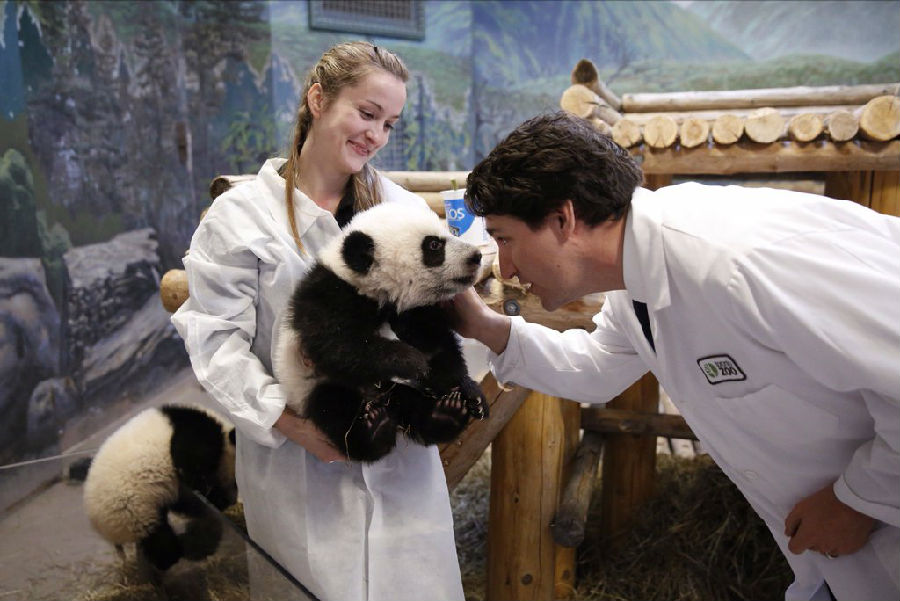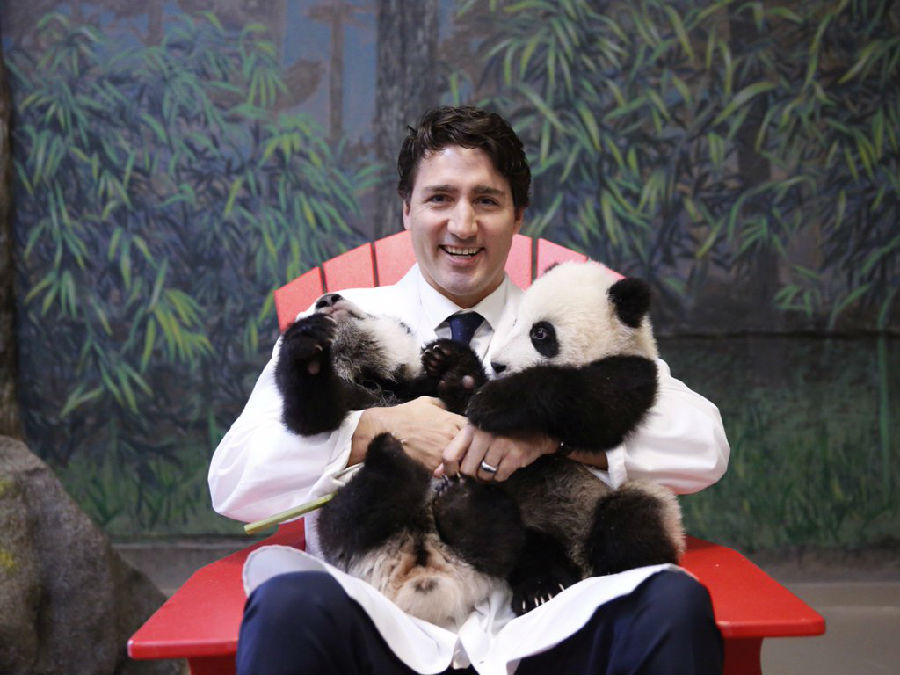 People left many interesting comments below the Prime Minister's post on Twitter:
人们还在总理的推文下发了很多有趣的评论: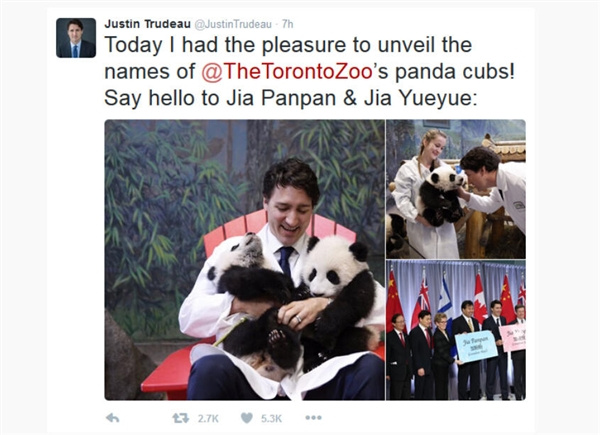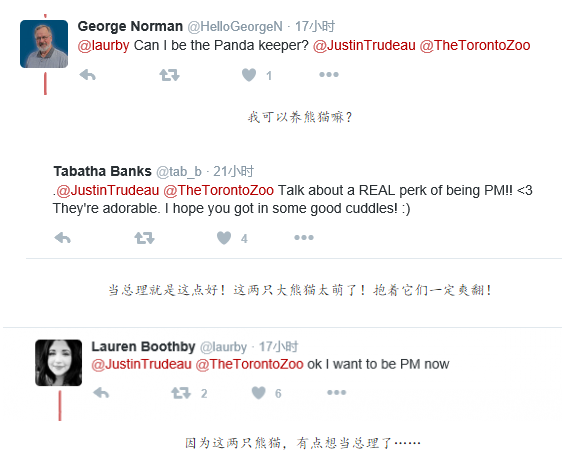 Finally, here are six facts you should know about giant panda:
最后,关于大熊猫你应该知道的六件事:
–It's estimated that there are around 1,600 giant pandas in the wild. There are 300 in zoos and breeding centres around the world.
据估计,野生大熊猫约有1600只。世界各地的动物园和繁育中心共有300只。
–It's unsure how long giant pandas live in the wild. However, Chinese scientists reported that bred pandas can live for 35 years.
人们尚未能确切知道野生大熊猫的寿命。但是中国的科学家报告称动物园里的大熊猫能活35岁。
–A wild panda's diet is 99 percent bamboo while the remaining one percent is usually small rodents.
野生大熊猫的饮食99%都是竹子,而剩下的1%通常是小的啮齿类动物。
–Giant pandas need to consume around 20 to 40 pounds of bamboo each day to get the nutrients they need.
大熊猫每天需要吃掉约20到40磅重的竹子,才能获得它们所需的营养。
–On all four legs, giant pandas stand at around three to four feet tall.
四条腿都立起来,大熊猫约有3到4英尺高。
–Cubs do not open their eyes until they are six to eight weeks after birth, and can't walk until three months old.
熊猫幼崽在6到8周大的时候才能睁开眼睛,三个月大的时候才会走路。
Have you ever seen pandas in your country or in China?
你在你的国家或者中国看见过大熊猫吗?
[Key Words]
‍‍大熊猫‍‍‍‍‍‍ (dà xióng māo): giant panda
可爱 (kě ài): cute; lovely; adorable
幼仔 (yòu zǎi): cub
动物园 (dòng wù yuán): zoo‍‍‍‍‍‍‍‍‍‍
The article is translated and editted by Chinlingo. Please indicate the source for any use, reproduction or transfer.
本文由Chinlingo编译后发布,如需转载,请标明来源。