‍‍‍‍‍‍
Graduation season is in full swing. Amid the laughter and tears, goodbyes and nostalgia, another group of graduates will leave their cozy campuses and start a new chapter of life.
毕业季来袭。在欢笑与泪水、离别与怀旧中,又一群毕业生将告别惬意的校园,开始人生新的篇章。
How to celebrate this special moment? First, let's see what the graduation ceremonies are like in Harvard University, University of Cambridge and Tsinghua University.
该如何庆祝这个特殊时刻呢?我们先来看看哈佛大学、剑桥大学和清华大学的毕业典礼都是什么样的吧。
Harvard University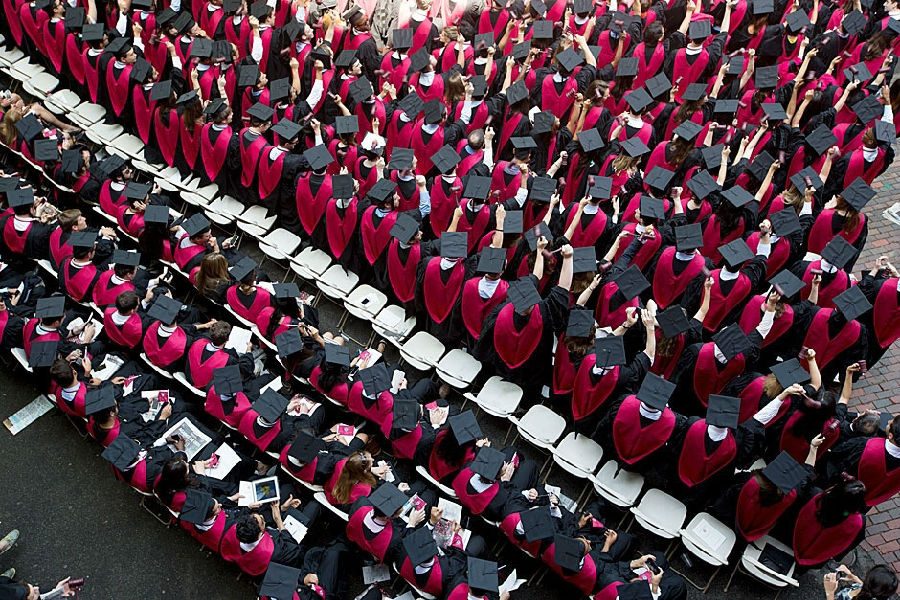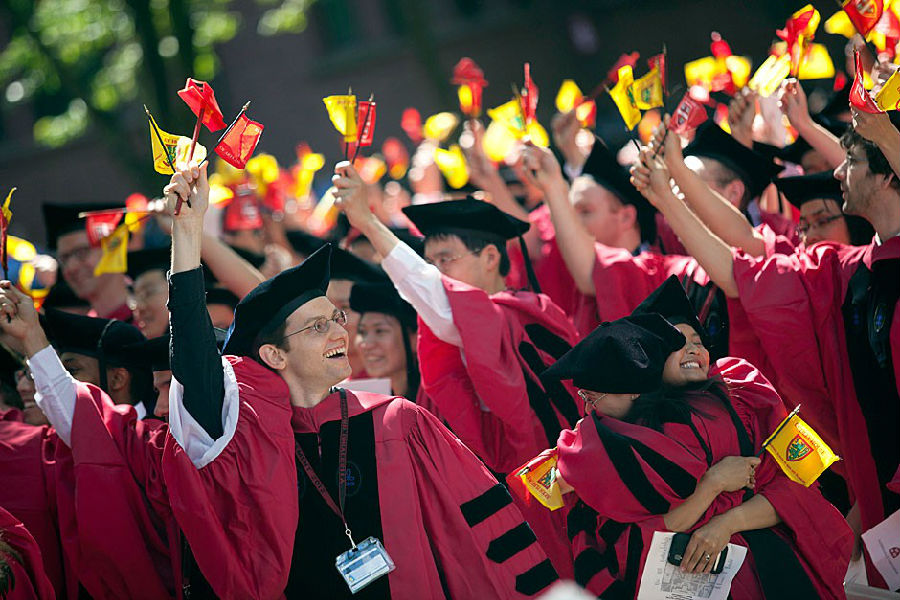 The Harvard Commencement is scheduled on the last Thursday of every May. Before the commencement, all the parents of the graduates will receive invitation letters from the university. The commencement in Harvard this year gets intense focus from China for a Chinese student named He Jiang delivering a speech.
哈佛的毕业典礼日是每年五月的最后一个星期四。在毕业典礼前,毕业生的家长都会收到参加毕业典礼的邀请函。今年的哈佛毕业典礼,因为一个名叫何江的中国学生的演讲,而引发了来自中国的强烈关注。
University of Cambridge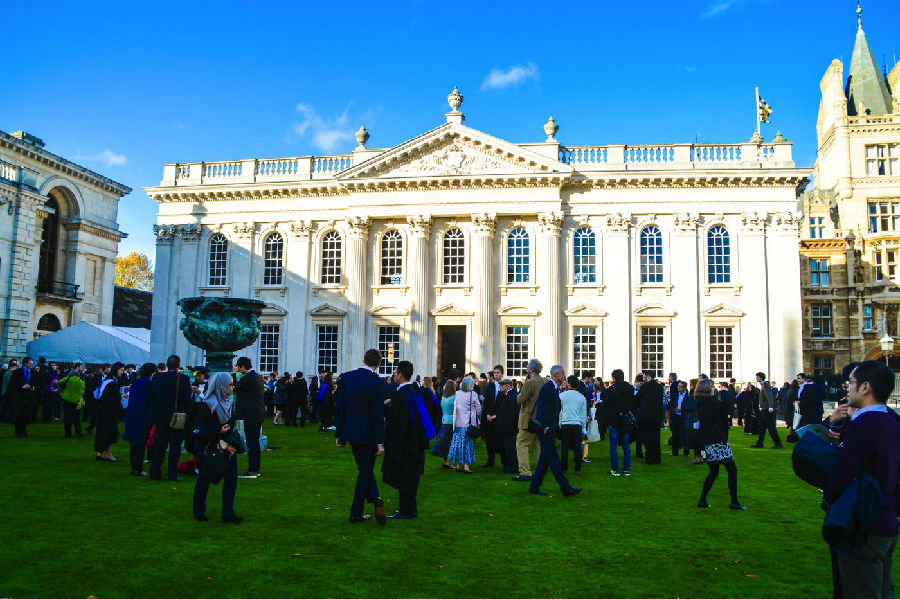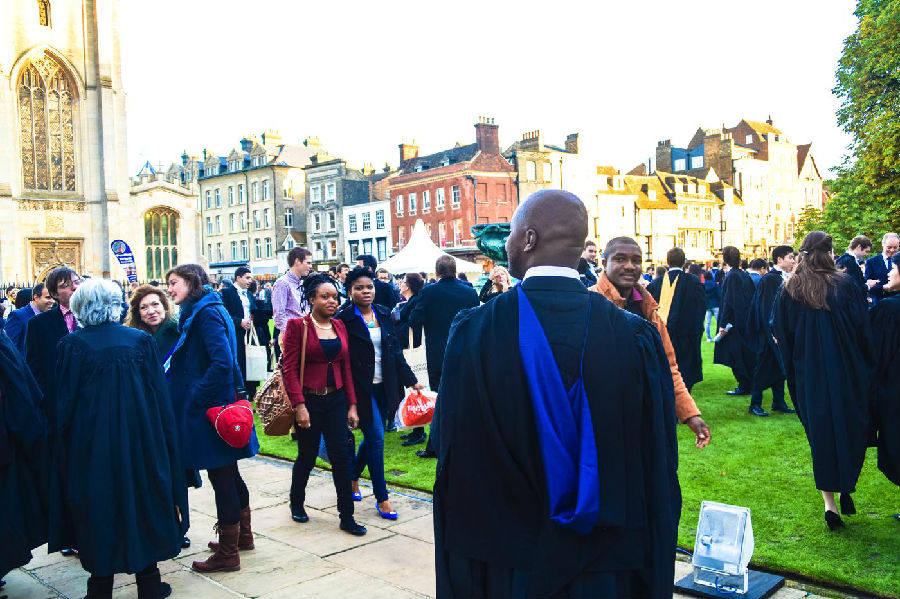 The whole town is immersed in a joyful atmosphere during the graduation ceremony, and all the students' relatives and friends are dressed up visiting and taking photos around the campus.
毕业典礼期间,整个小镇都是欢乐的气氛,前来观礼的亲朋好友穿着盛装在校园里参观留影。
‍‍Tsinghua University‍‍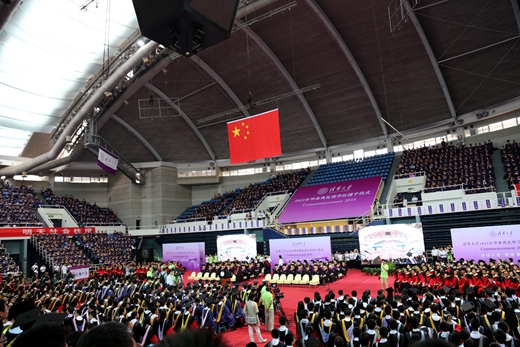 Sheryl Sandberg, the COO of Facebook, delivered a speech for the commencement of Tsinghua University in 2015.
Facebook公司首席运营官谢丽尔·桑德伯格2015年在清华大学毕业典礼上发表演讲。
One of the most important things during the graduation is to take pictures. Nowadays all kinds of graduation pictures in Chinese colleges are emerging in an endless stream, and you may get some ideas from the following photos.
毕业期间一件非常重要的事情就是拍毕业照。如今中国大学各种有趣好玩的毕业照层出不穷,或许下面这些能给即将毕业的一点启发。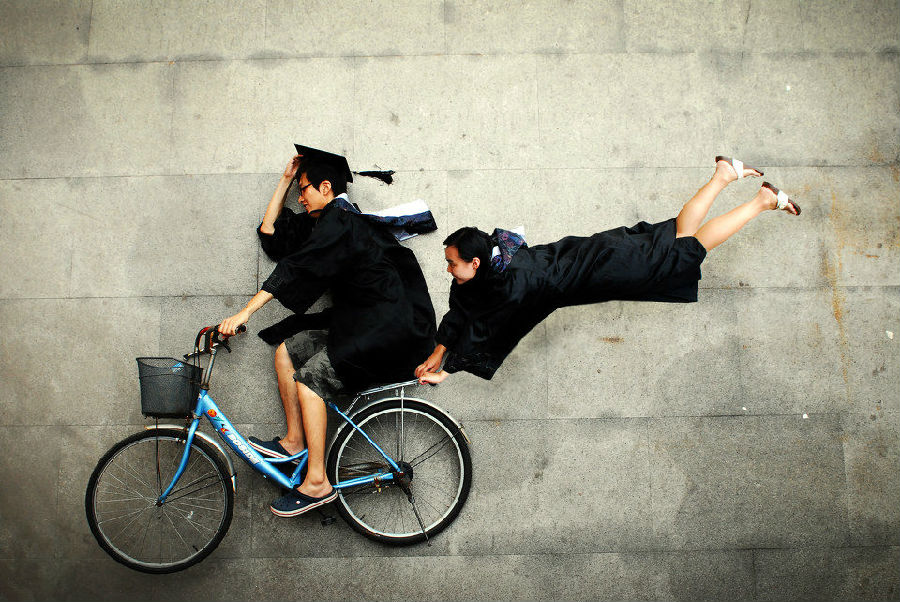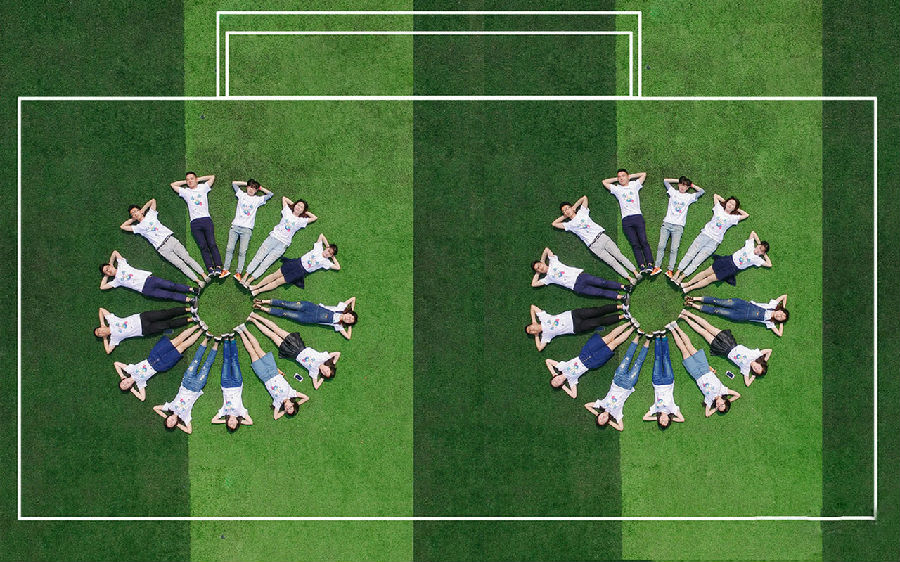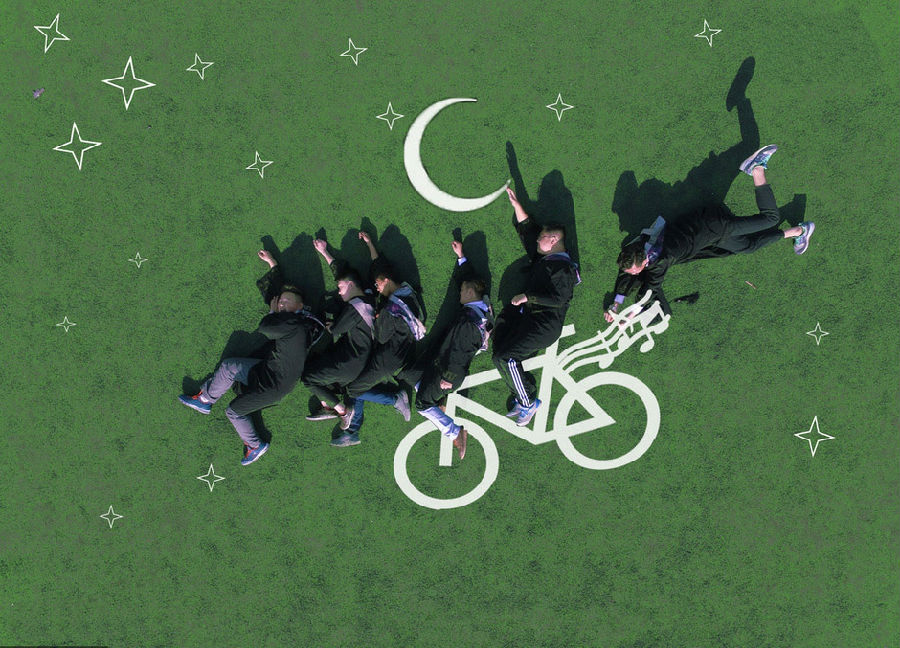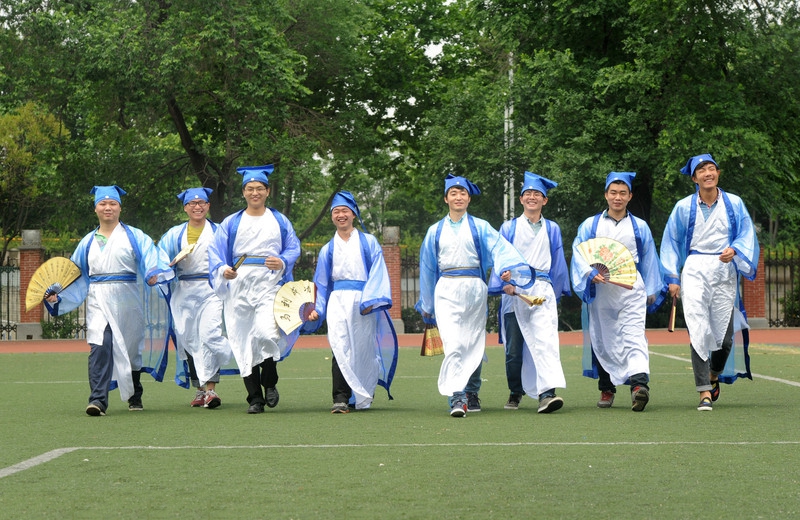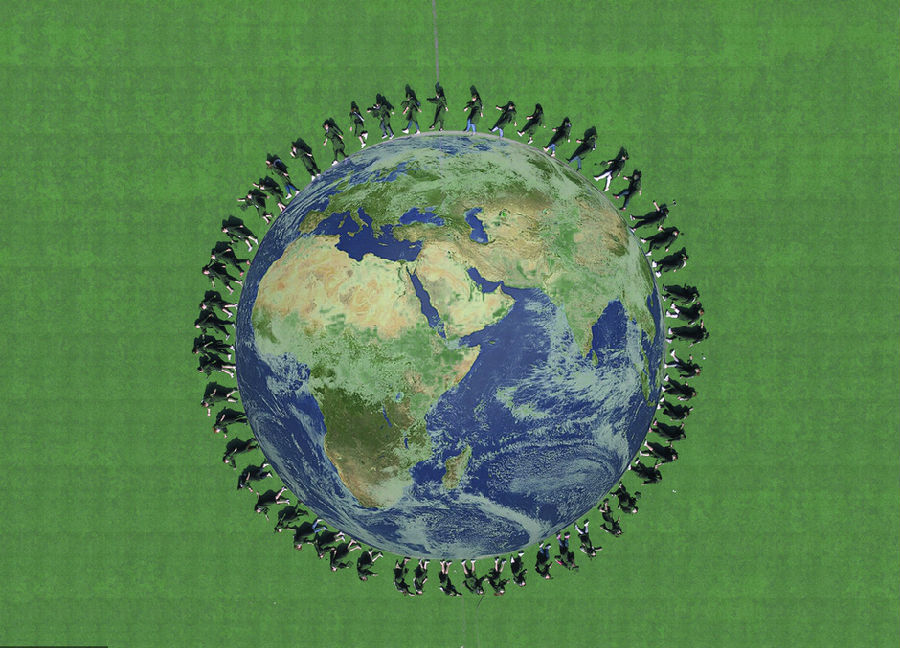 Next you'll see many surprising things happen in graduation season.
接下来我们来看看各种发生在毕业季让你惊讶的事。
Students in Japan dress themselves like this for the graduation ceremony:
日本学生这样打扮去参加毕业典礼: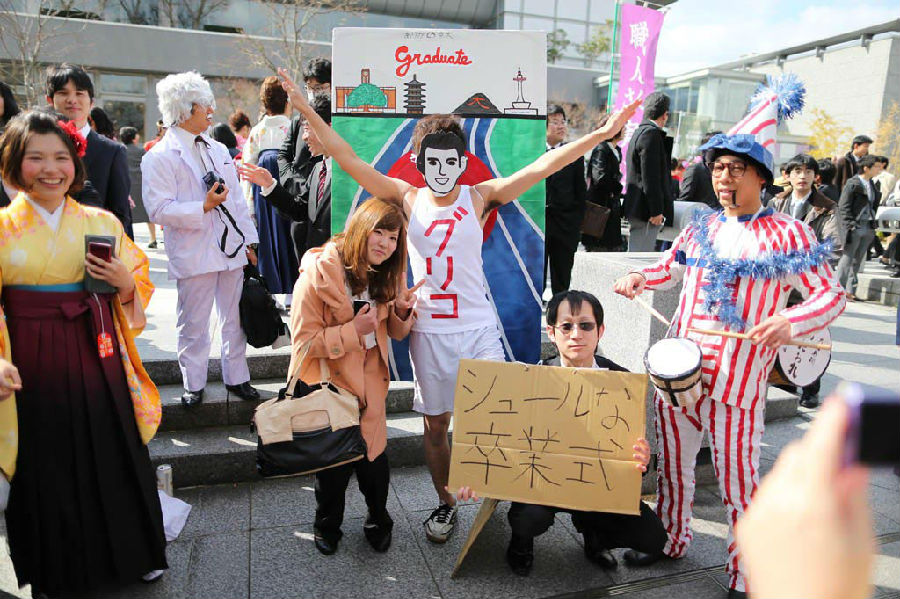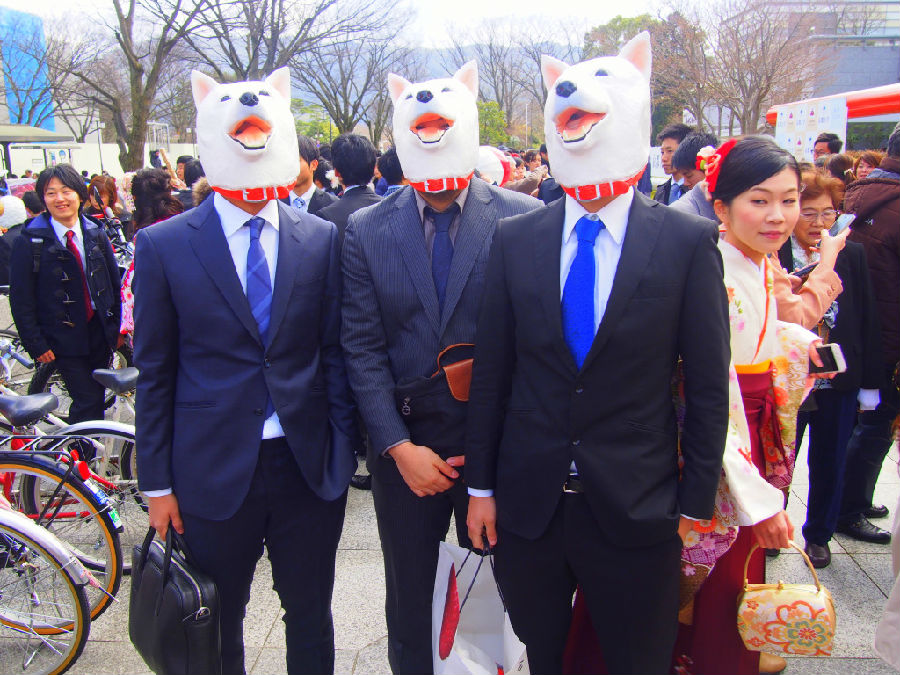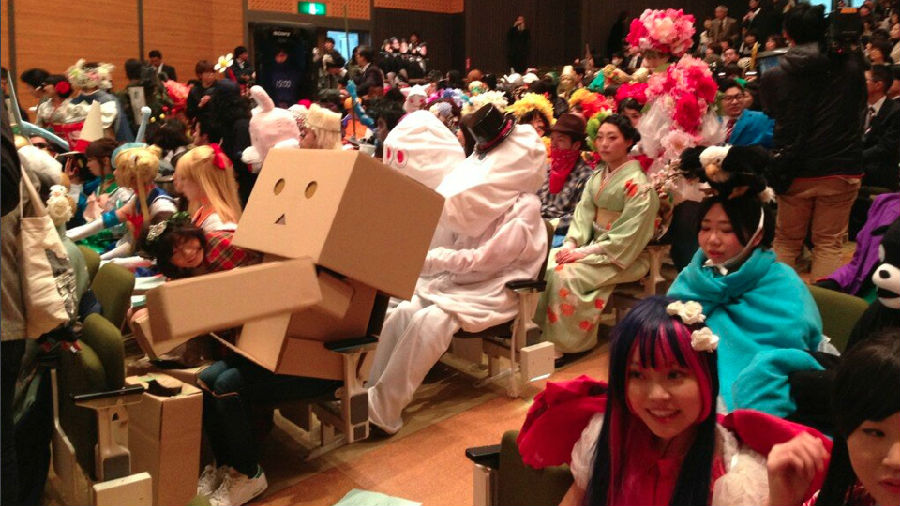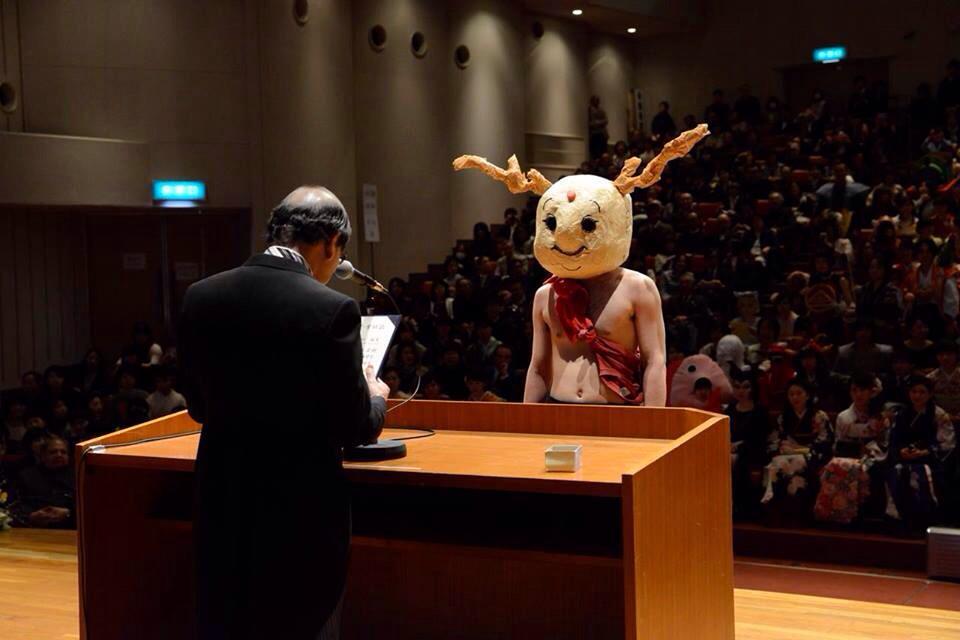 Also in Japan, this 96-year-old man who studies pottery courses in college is the world's oldest graduate.
同样在日本,这位在大学学习陶艺课程的96岁老人成为全球最老的毕业生: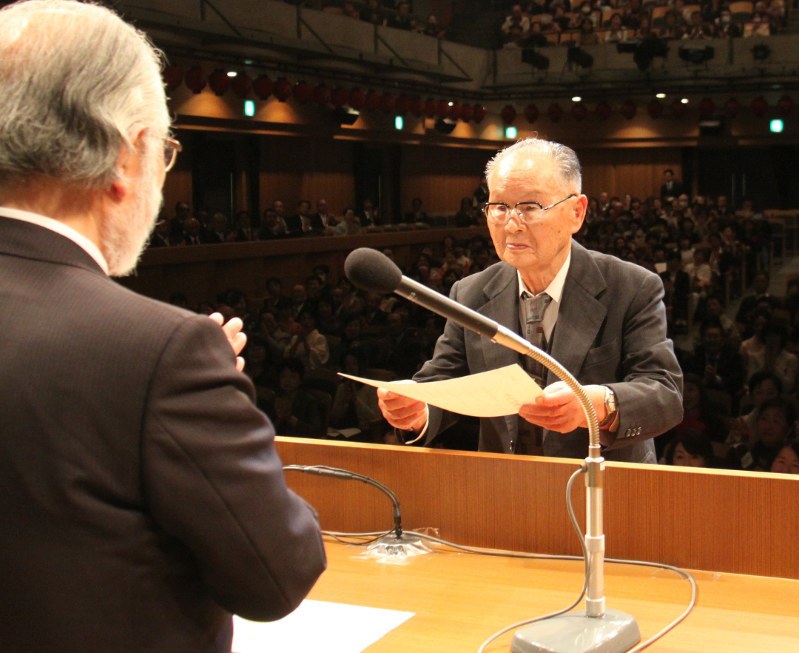 The world's first surviving septuplets have graduated from their high school:
全球首例存活7胞胎已从高中毕业: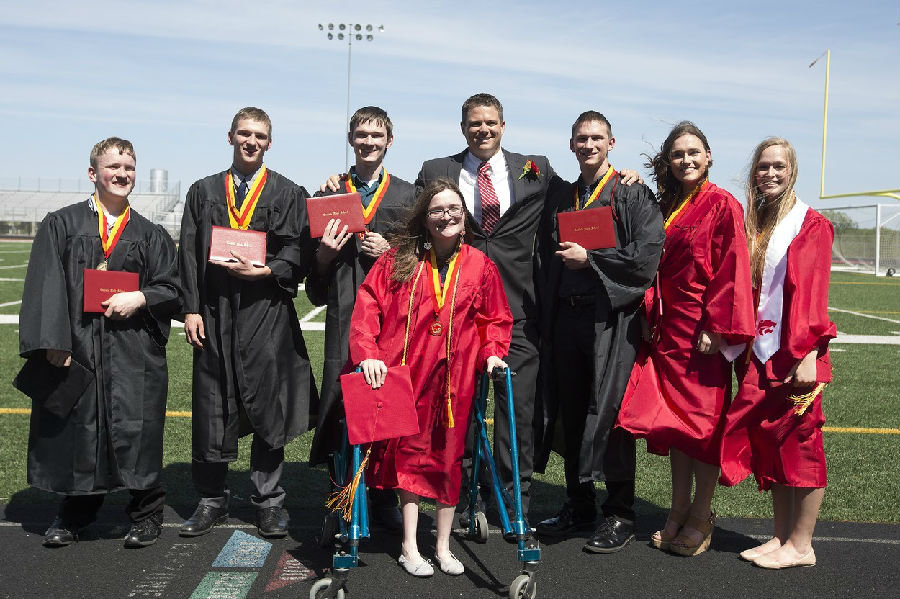 With the prom drawing nearer, an 18-year-old singleton in America hadn't found a girl to take. So he took his cat to the dance:
毕业舞会临近,一位18岁的美国单身小伙还没找到舞伴。于是他便带上他养的猫去参加舞会: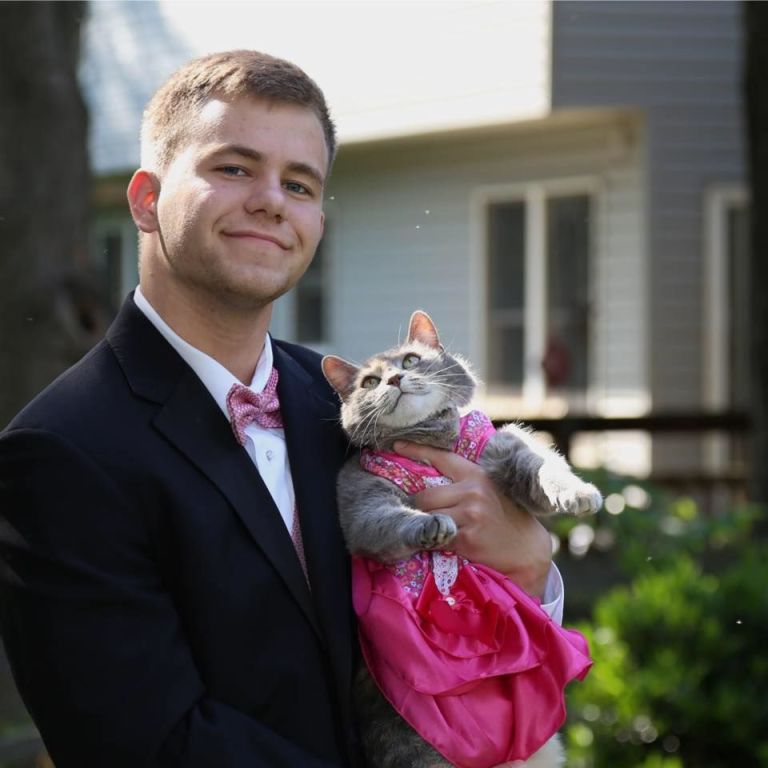 Finally, several foreigners from different countries talking about the things happen in graduation season:
最后,各国友人聊了聊毕业季的那些事:
Are you a would-be graduate? What's the commencement like in your school? Anything interesting happened during your graduation ceremony?
你是一名准毕业生吗?你学校的毕业典礼是什么样的?你的毕业典礼发生了什么有趣的事吗?
[Key Words]
毕业典礼: bì yè diǎn lǐ, commencement
大学: dà xué, university/college
演讲: yǎn jiǎng, speech‍‍‍‍‍‍
The article is translated and editted by Chinlingo. Please indicate the source for any use, reproduction or transfer.
本文由Chinlingo编译后发布,如需转载,请标明来源。