Unlike caring mothers, dads are protective. They're there for their daughters no matter what. Daddy-daughter moments are some of the cutest things. They're willing to take interest in their kid's interests. Ukrainian artist Snezhana Soosh depicts the heartwarming and sweet father-daughter relationships. From braiding hair to putting on another puppet show, the illustrations show that dads will do anything to make their daughters happy – even when they're tired, stressed, and have work to do.
和贴心的妈妈不同,爸爸总是喜欢保护孩子,不论发生什么他们都会在女儿身边。爸爸和女儿相处的时光大多很逗人,他们愿意做女儿喜欢做的任何事。乌克兰艺术家Snezhana Soosh用漫画描绘的父女关系甜美又暖心。漫画中,父亲哪怕再累、再忙也无怨言地去讨女儿欢心——绑头发、木偶表演,任何事情都可以。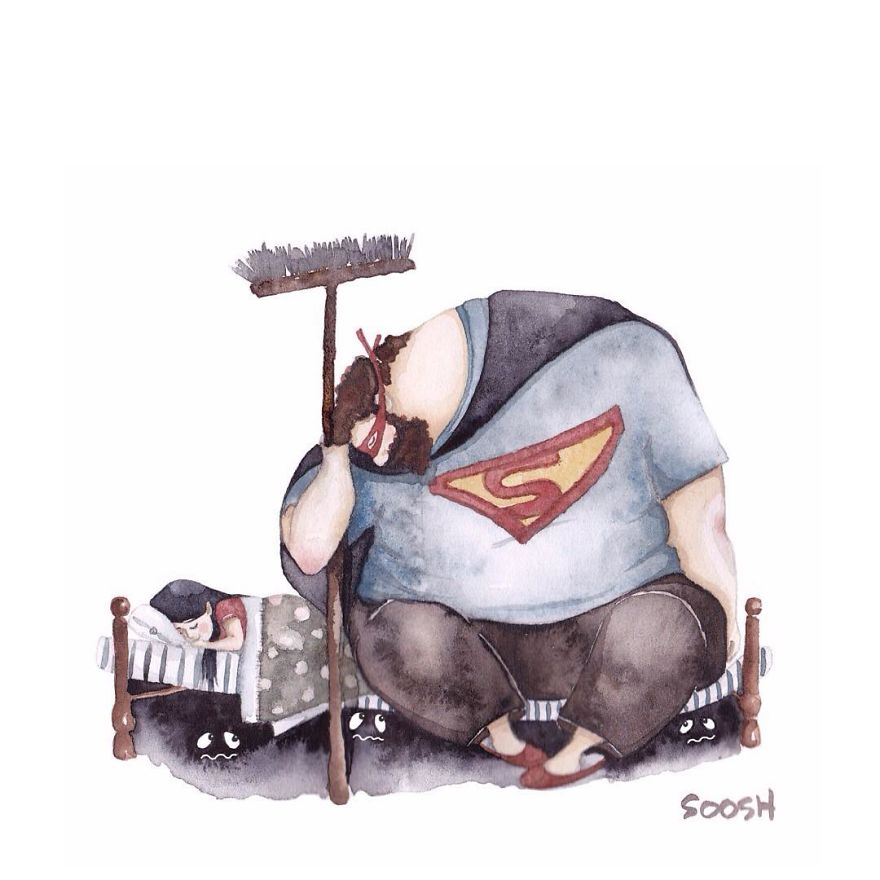 Dads are always ready to protect us from anything — whether it's the bullies at school or the monsters under our beds
爸爸总是随时准备好保护我们,包括打跑学校的恶霸和床底下的怪兽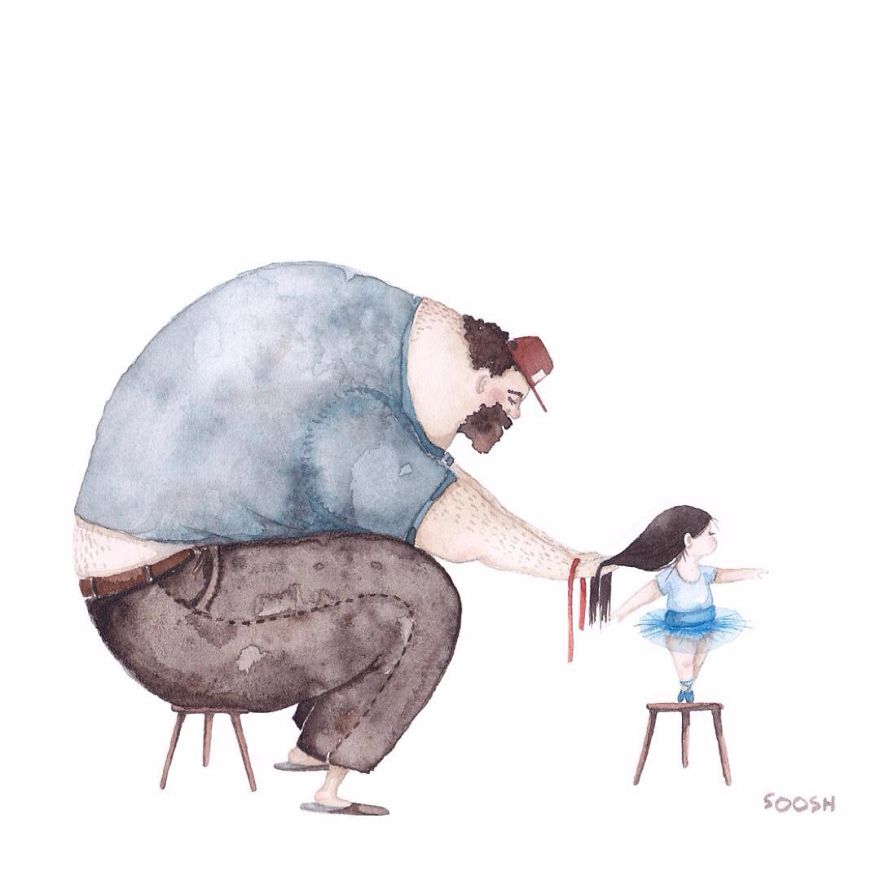 Dads are never afraid of doing impossible things for us. Learning how to braid our hair, for example
爸爸愿意为我们挑战一切不可能的事,比如给我们扎小辫儿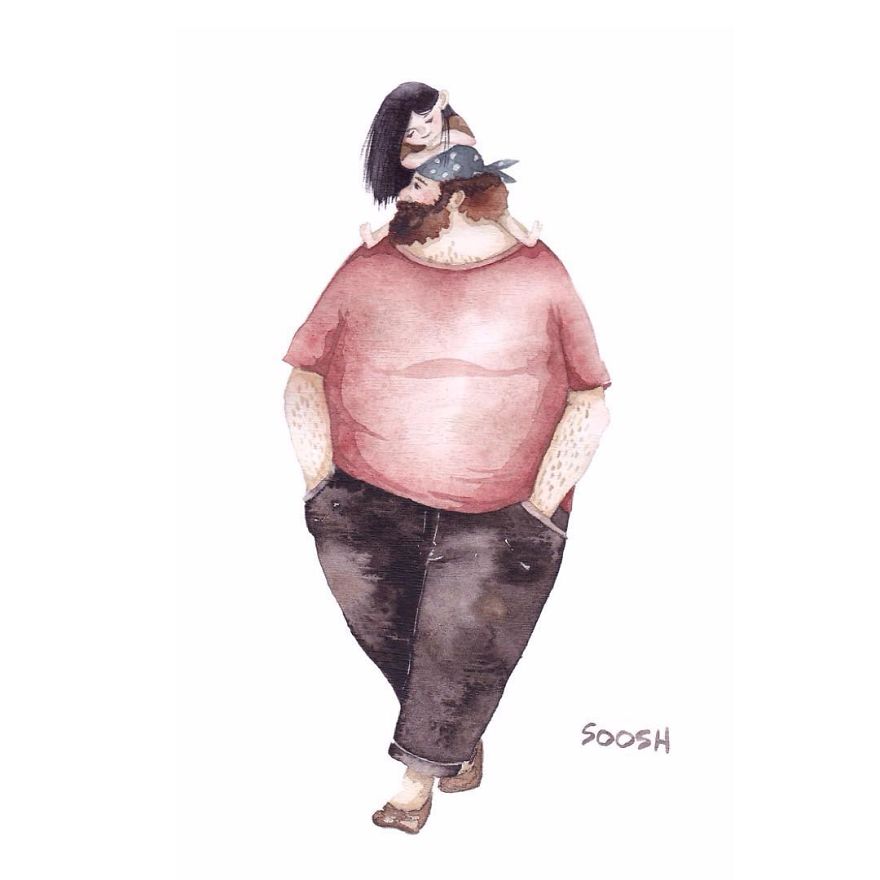 When you're with daddy you always feel like you're on the top of the world
和爸爸在一起,感觉身处世界之巅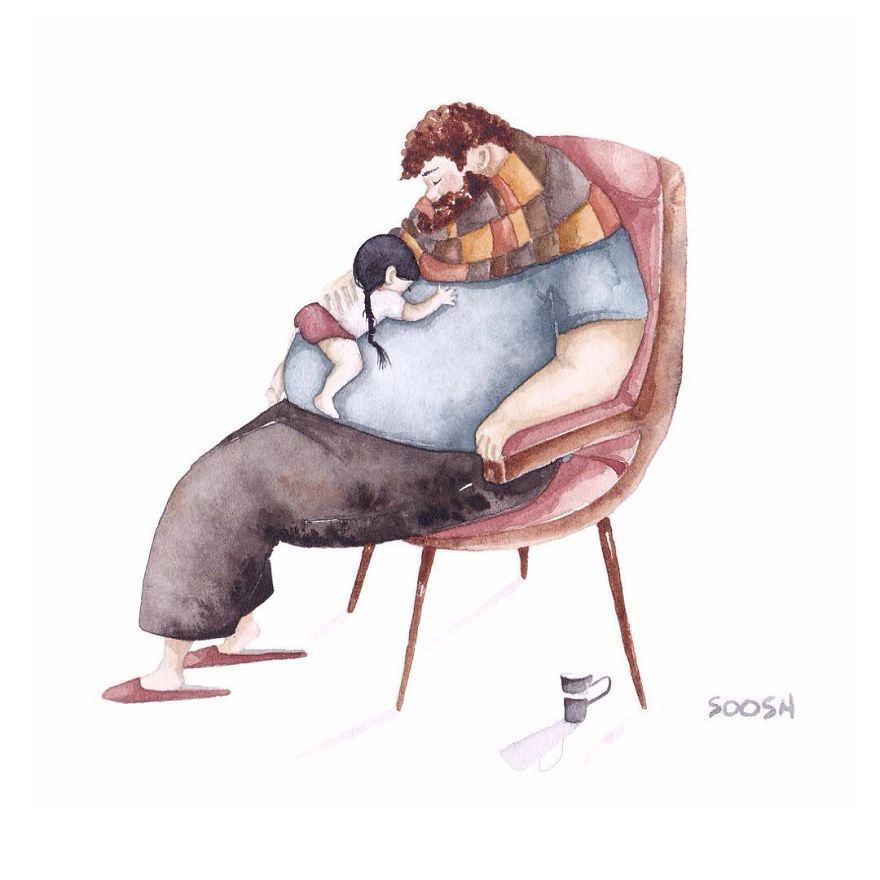 He's so warm and cozy
爸爸身上暖暖的好舒服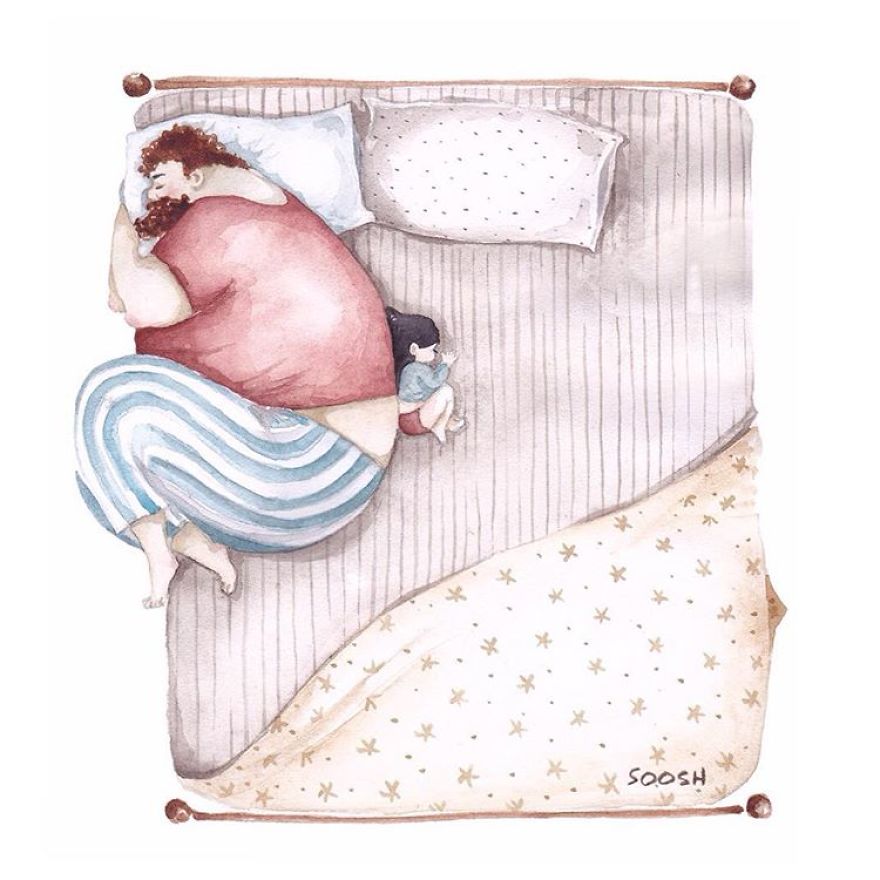 A big dad can easily become smaller for his beloved daughter
巨人爸爸甘心为女儿变成"霍比特人"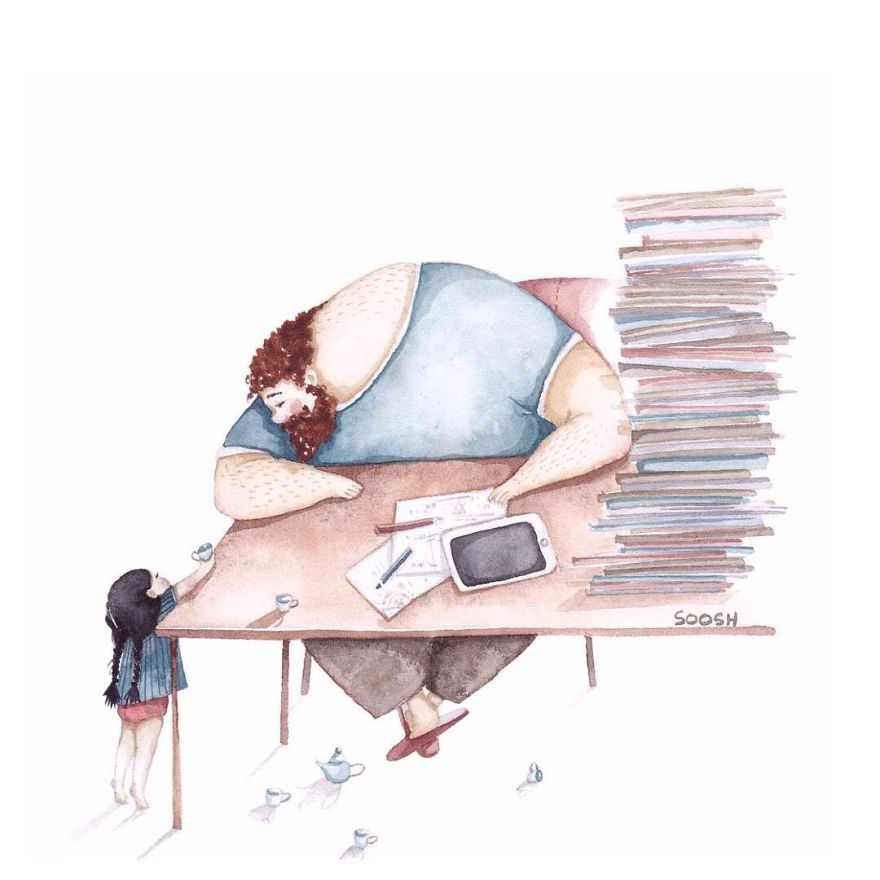 Dads always find the time to join us at our little tea party, even when they're very busy
即使再忙,爸爸也总能抽出时间参加我们的小茶会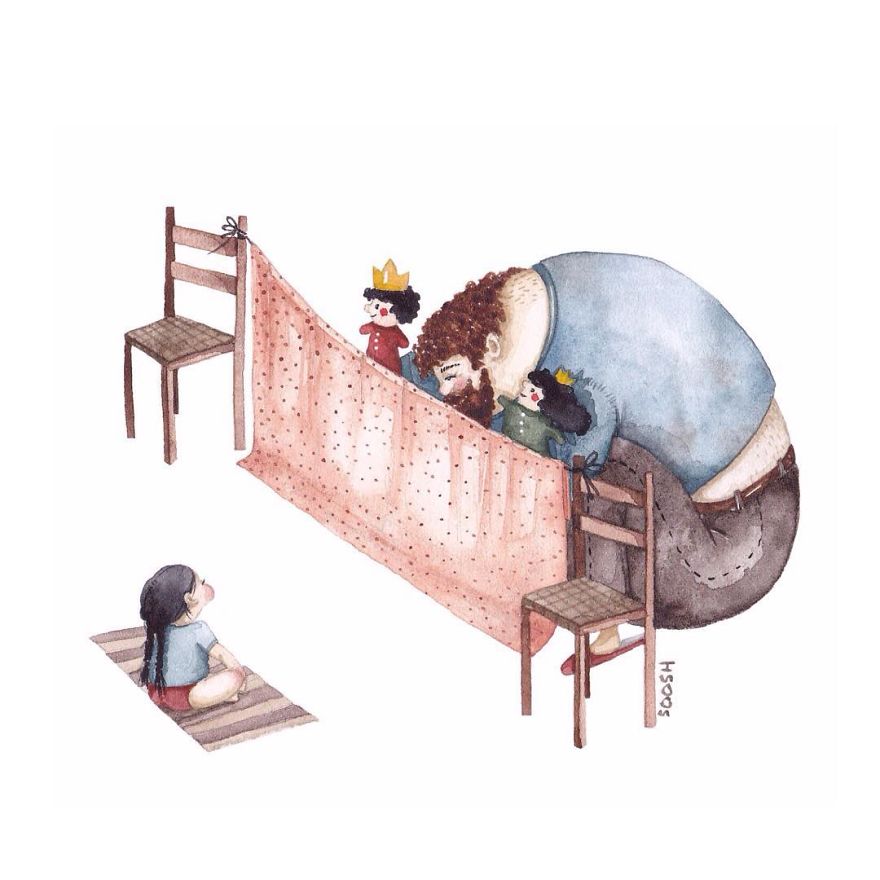 They know exactly what we enjoy
爸爸知道我们喜欢看什么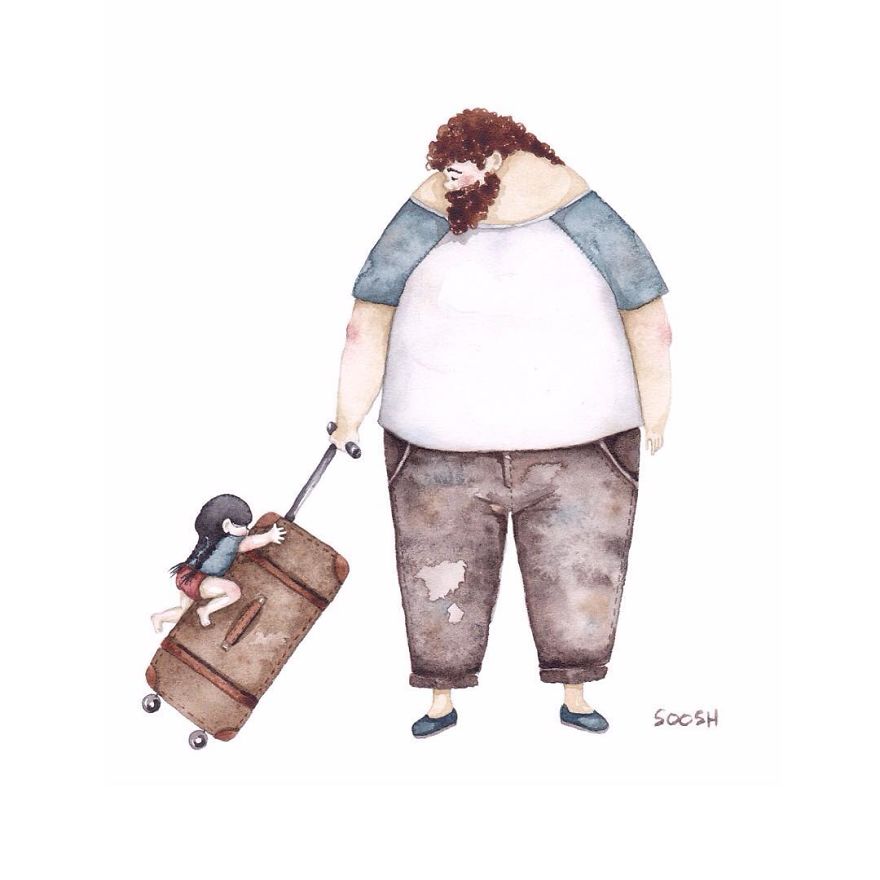 That's why it's always so hard to let them go
所以和爸爸分别才如此艰难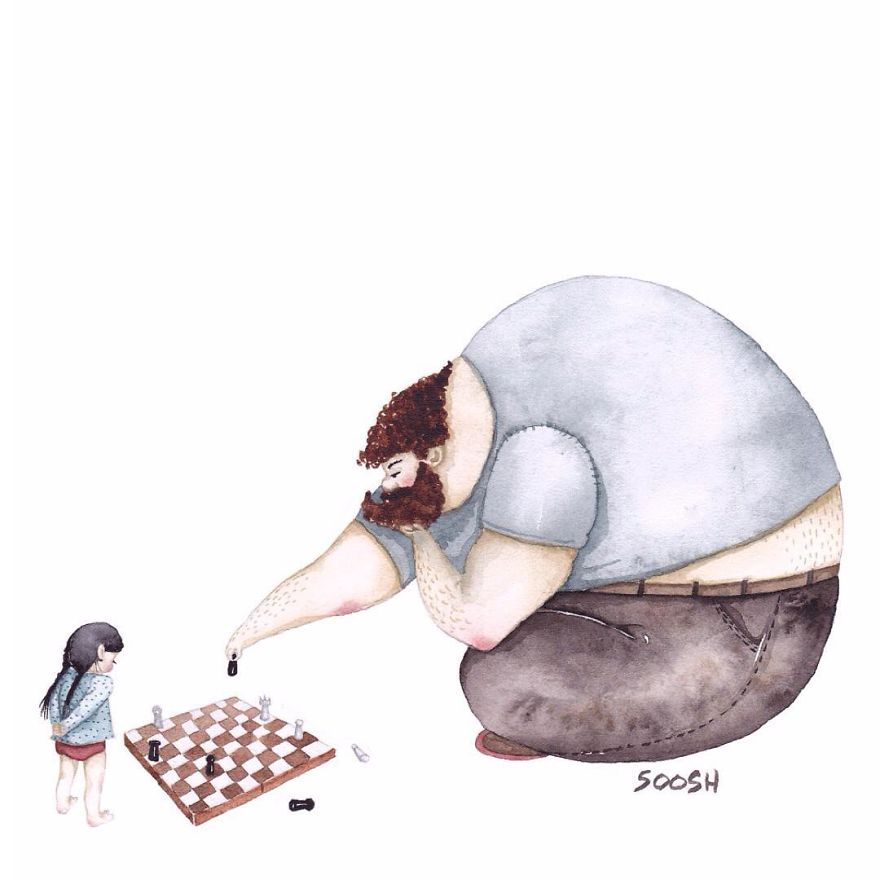 They play together
和爸爸一起玩儿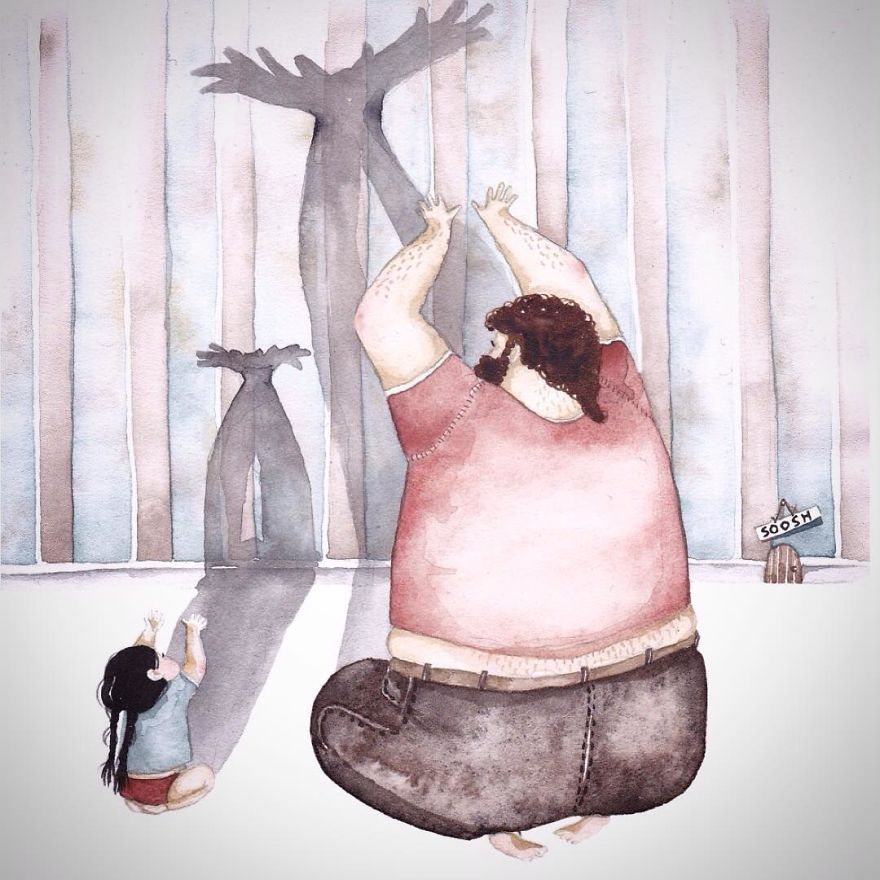 The sky is fantasy
天空很神奇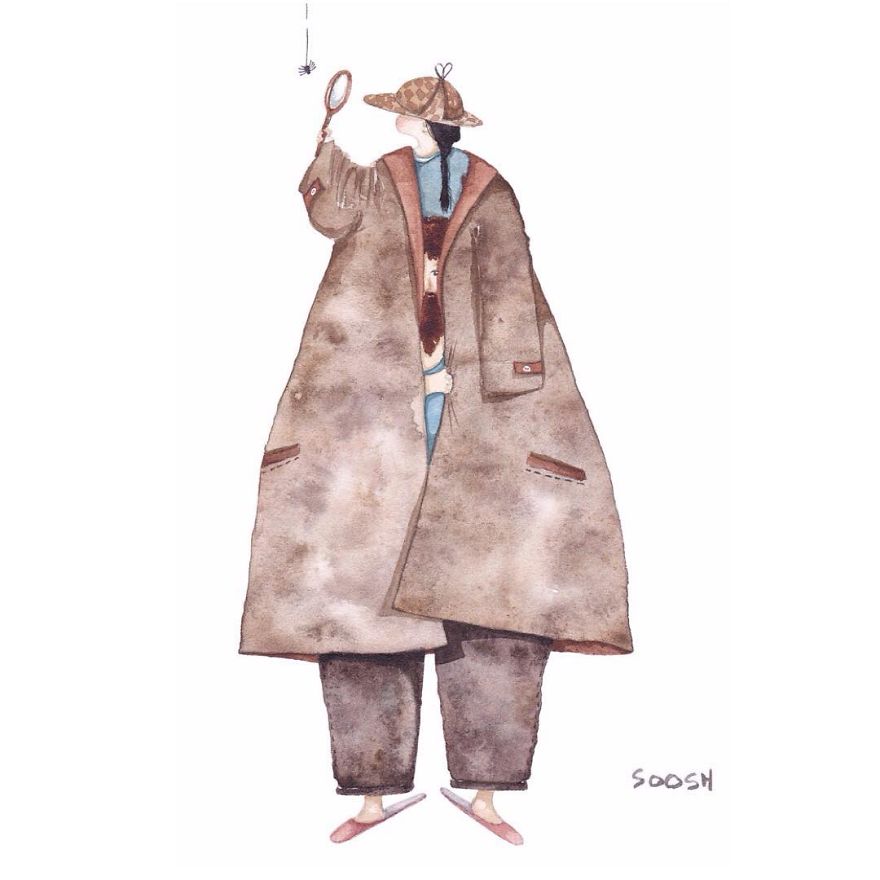 Dads can do anything, including crazy freaky things
爸爸什么都能做到,哪怕是疯狂古怪的事
Or help us deal with something really difficult
也帮我们处理难事儿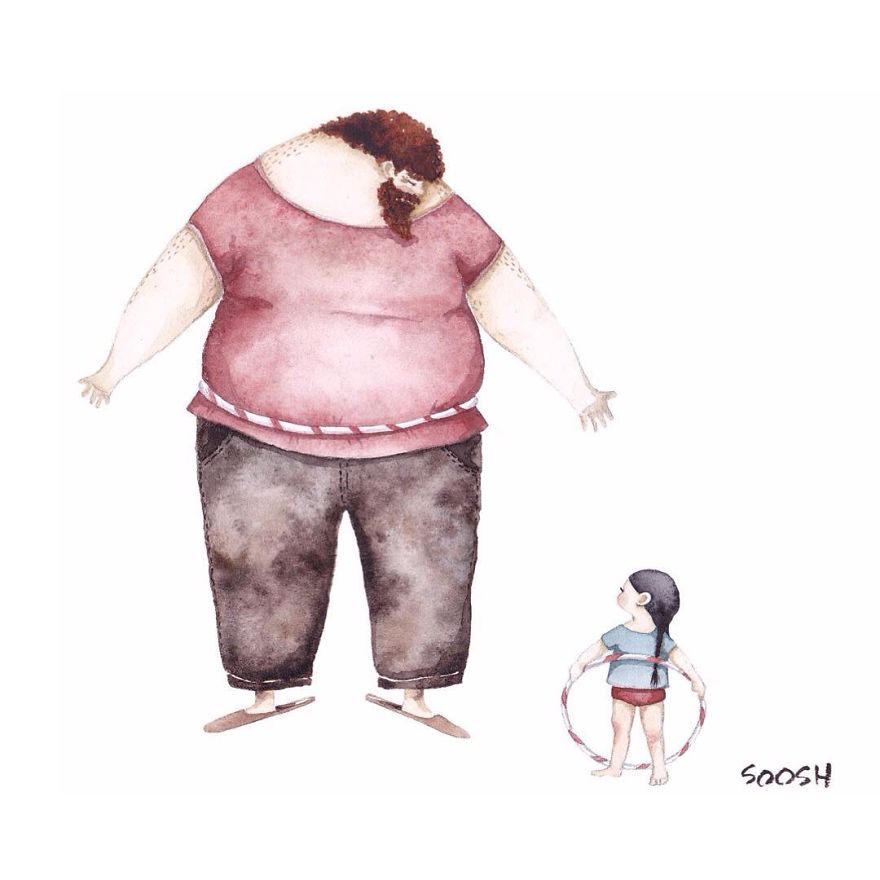 They're always ready to have fun!
爸爸总是能与我们同乐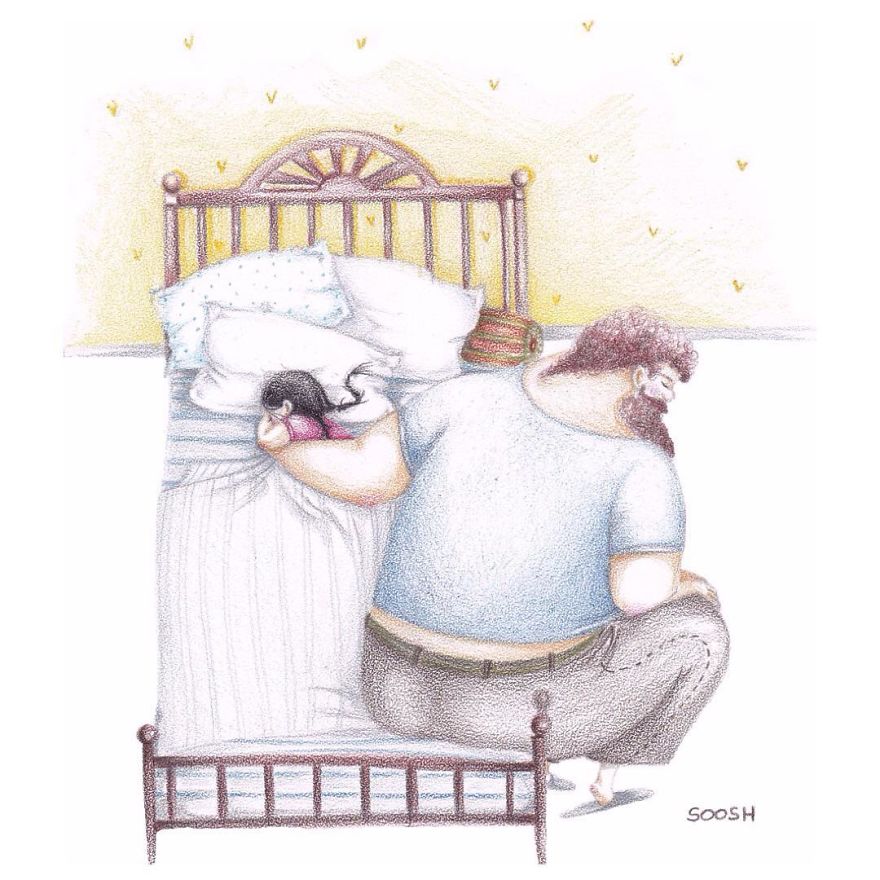 Dads use their lifetime to protect and love their daughters
爸爸用一生来保护和疼爱女儿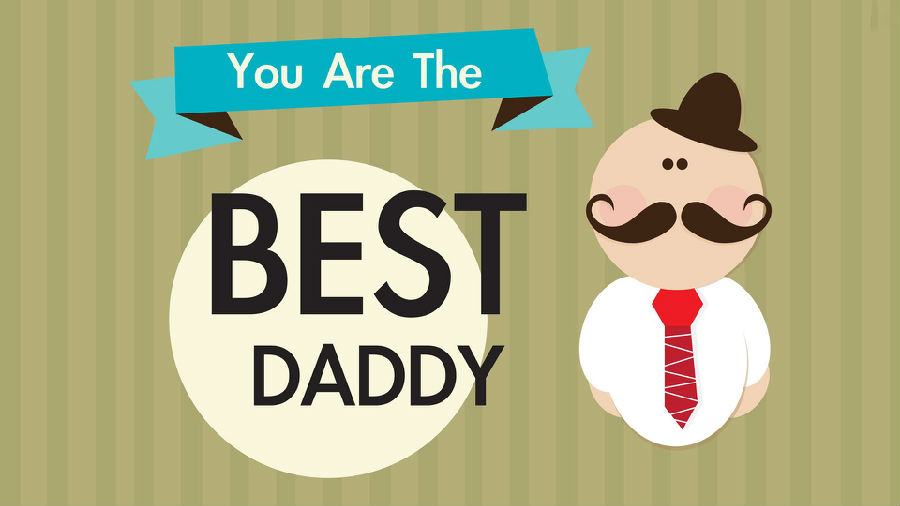 Father's Day is just around the corner. What about your happy moments with your dad?
父亲节就快到了。你有哪些关于爸爸的快乐时光呢?
The article is translated and editted by Chinlingo. Please indicate the source for any use, reproduction or transfer.
本文由Chinlingo编译后发布,如需转载,请标明来源。