‍‍After five years of construction, Shanghai Disney Resort finally opens to the public Today, June 16.
经过5年漫长的修建,上海迪士尼乐园终于在今天(6月16号)向大众开放了。
Shanghai Disney Resort is quite distinguished from Disney's other 11 parks around the world. Why? Here are some reasons:
上海迪士尼乐园与其他全球11处乐园有很大的不同,为什么这么说呢?下面是几点原因:
The Enchanted Story Book Castle is the tallest, largest and most interactive Disney castle in the world.
"奇幻童话城堡"是世界上最高、最大、最具互动性的迪士尼城堡。
The 963 acre park, which costs $5.5 billion to build, is said to be the least costly one out of all the Disneyland resorts.
这座面积达963英亩的主题公园,造价高达55亿美元。据说是所有迪士尼乐园中造价最低的一个。
Shanghai Disneyland's ticket prices are also the lowest of all of the theme parks.
上海迪士尼乐园的票价也是所有乐园中票价最低的。
Next, please take a moment to enjoy the opening ceremony and some photos of Shanghai Disney:
下面,请大家花点时间观赏开园盛典以及上海迪士尼美照吧: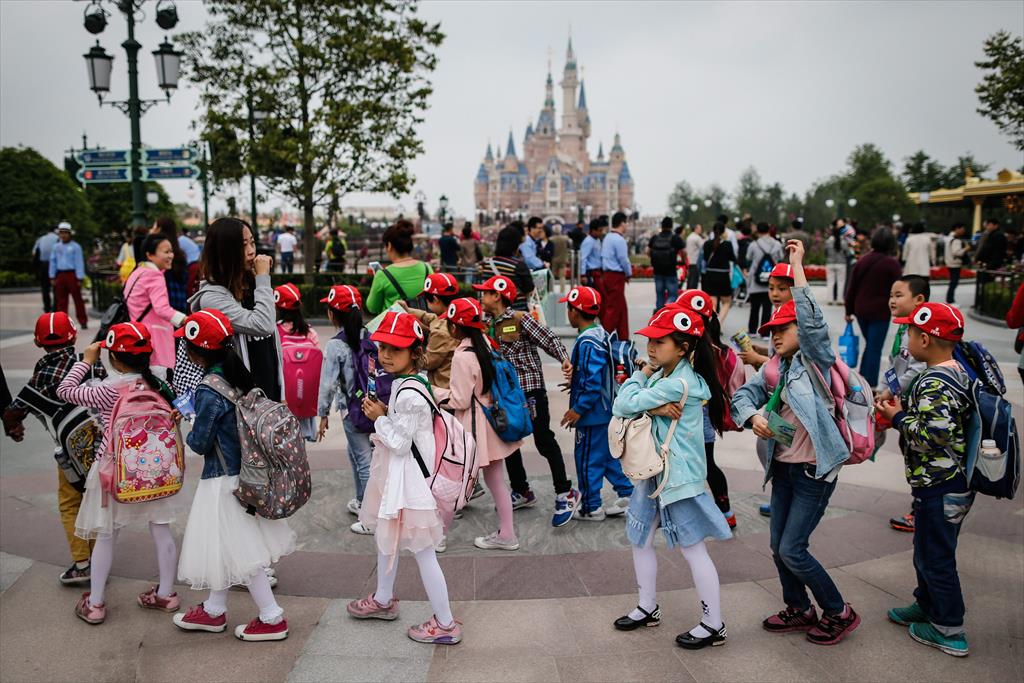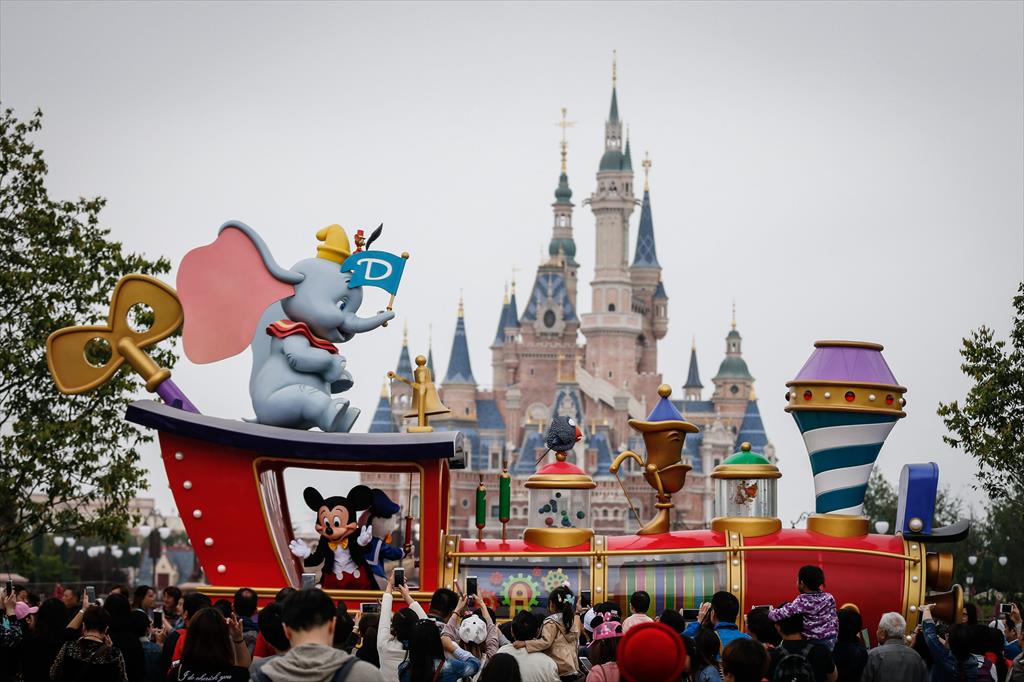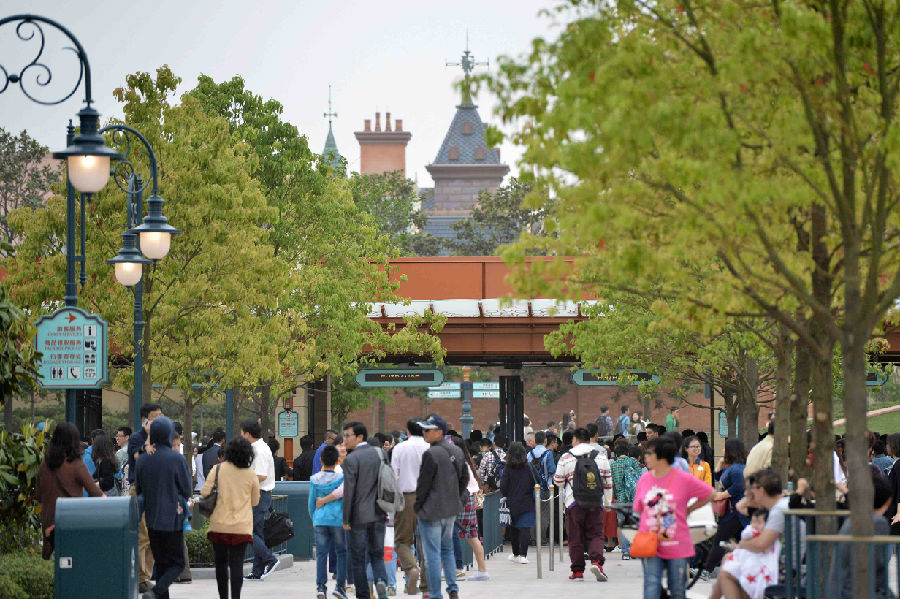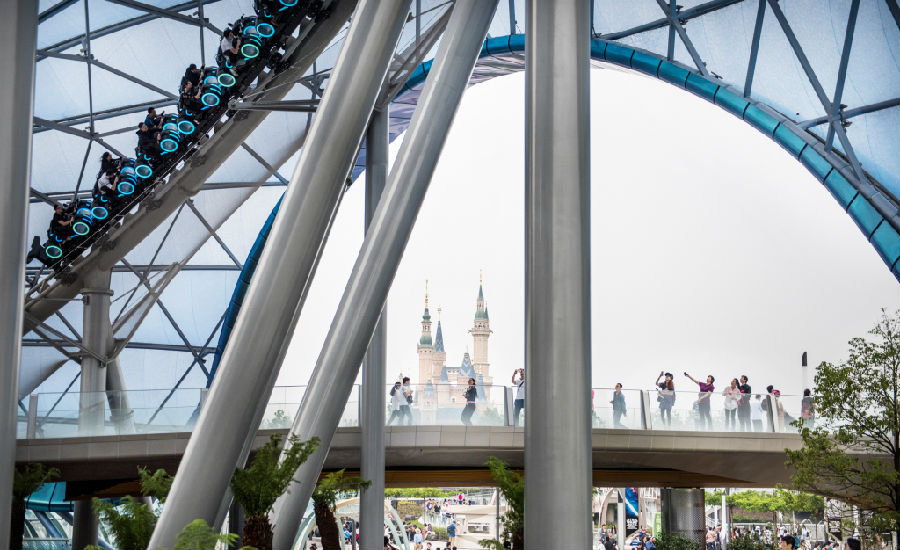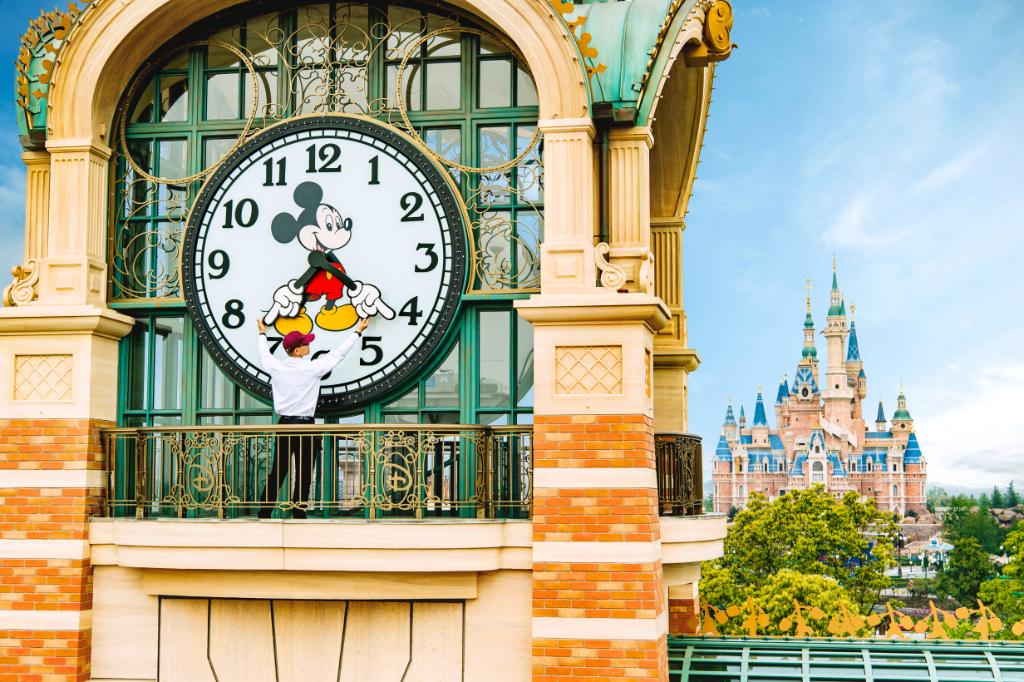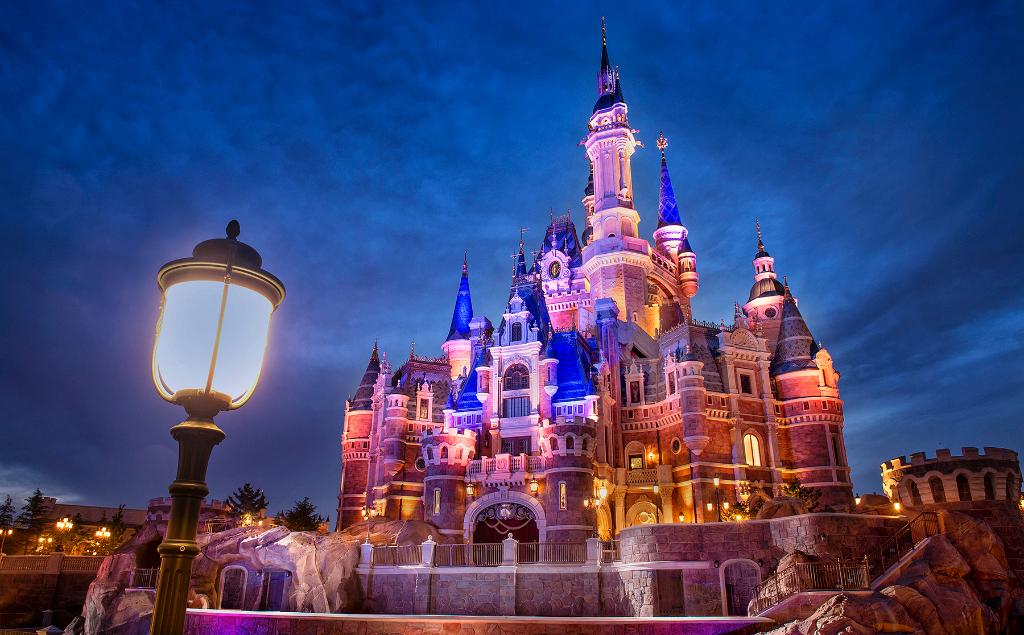 On the grand opening day, it opens at noon and closes at 10 p.m. Tickets for the first three days after official opening have been sold out. If you don't have tickets, never mind. Let's take a look first at a complete guide to your preparation to visit the park.
正式开园这天,乐园会于中午开放到晚上10点。要是你没买到票也无关紧要,因为开业头三天的票早就售罄了。所以呢,我们先看看进园准备的完全攻略吧!
Tickets
门票
The theme park offers both regular and peak season tickets, with regular pricing set at 370 yuan and peak pricing set at 499 yuan. Pricing during the grand opening period (from June 16 to 30) will be 499 yuan. You can get the tickets on its official website (shanghaidisneyresort.com).
主题公园提供两种门票,370元的常规门票和499元的旺季门票。迪斯尼盛大开园期间(6.16至30)的售价为499元。你可以在官方网站上(shanghaidisneyresort.com)订票。
Here are some entertainments not to miss in the park:
还有一些不可错过的娱乐项目:
Mickey Avenue
米奇大街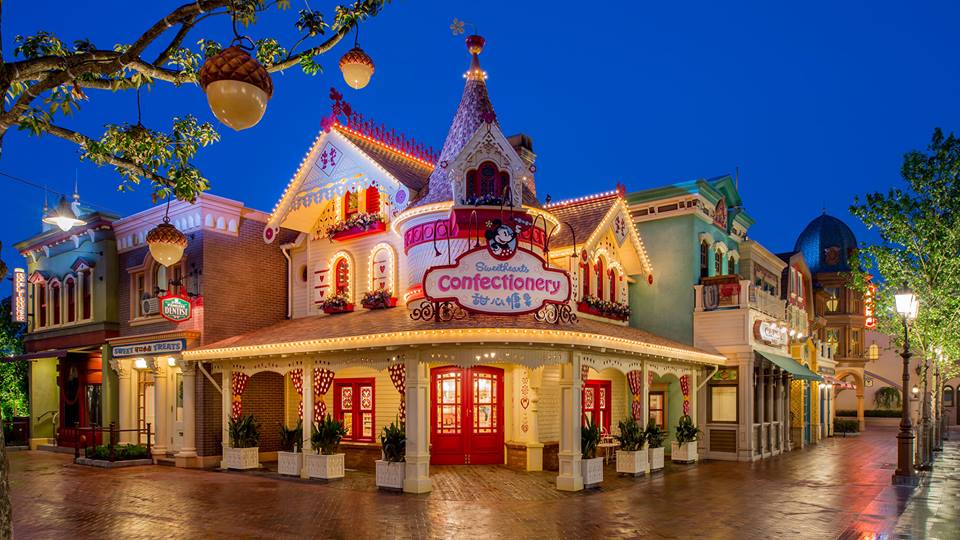 Located just near the gates of Shanghai Disneyland is the cheerful Mickey Avenue, a street filled with lively shops and restaurants. Enter the magical realm of Shanghai Disneyland and see Minnie and other Disney pals come to life!
位于上海迪士尼乐园大门附近就是充满欢乐的米奇大街了,一条有着各种热闹商店和餐厅的街道。进入上海迪士尼乐园的魔法王国,来看看,现实世界里的米妮和其他的迪士尼朋友们!
Pirates of the Caribbean Battle for the Sunken Treasure
加勒比海盗之沉落宝藏之战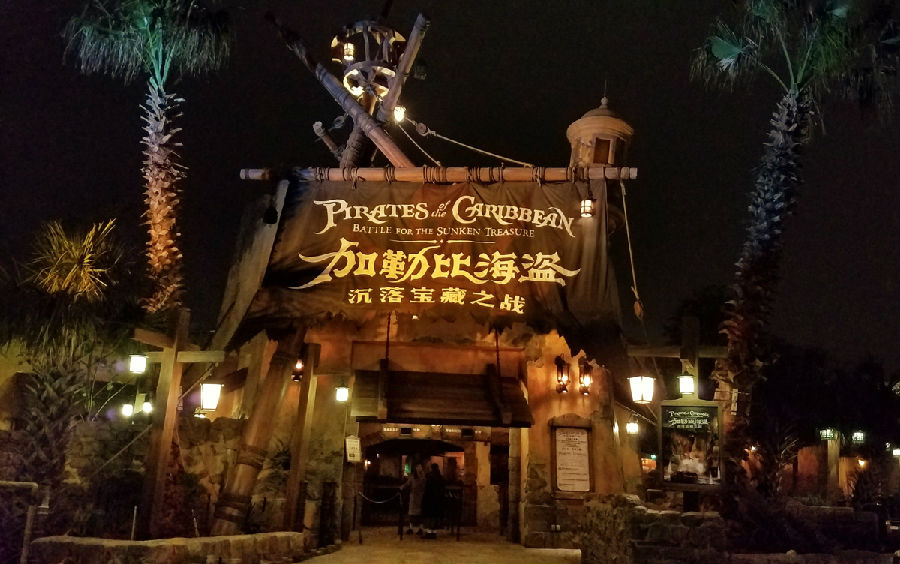 Ahoy! Join Captain Jack's swashbuckling band of buccaneers for a monster-meeting, treasure-seeking, deep sea adventure!
喂!快来加入神气活现的杰克船长的海盗队伍,来一场奇遇怪兽,探寻宝物,向深海进发的探险吧!
Explorer Canoes
探险家独木舟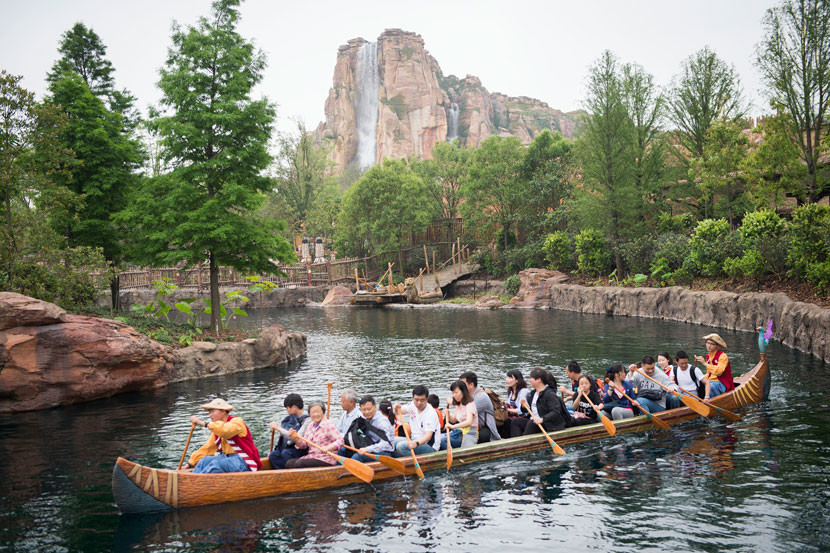 Climb aboard your canoe for an exhilarating paddling expedition around Treasure Cove and Adventure Isle.
登上探险家独木舟,划着船桨,开启在"宝藏湾"和"探险岛"两大主题园区的刺激远征之旅。
Alice in Wonderland Maze
爱丽丝梦游仙境迷宫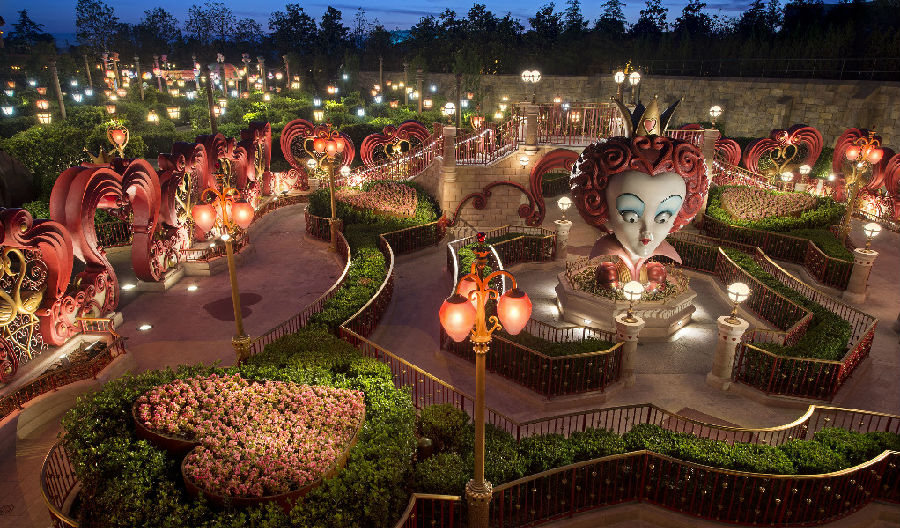 Wind your way through the maze of Alice's Wonderland world to attend this delightfully mad tea party.
在爱丽丝梦游仙境迷宫中曲折前进,来参加令人愉快的疯狂茶会派对。
Hunny Pot Spin
旋转疯蜜罐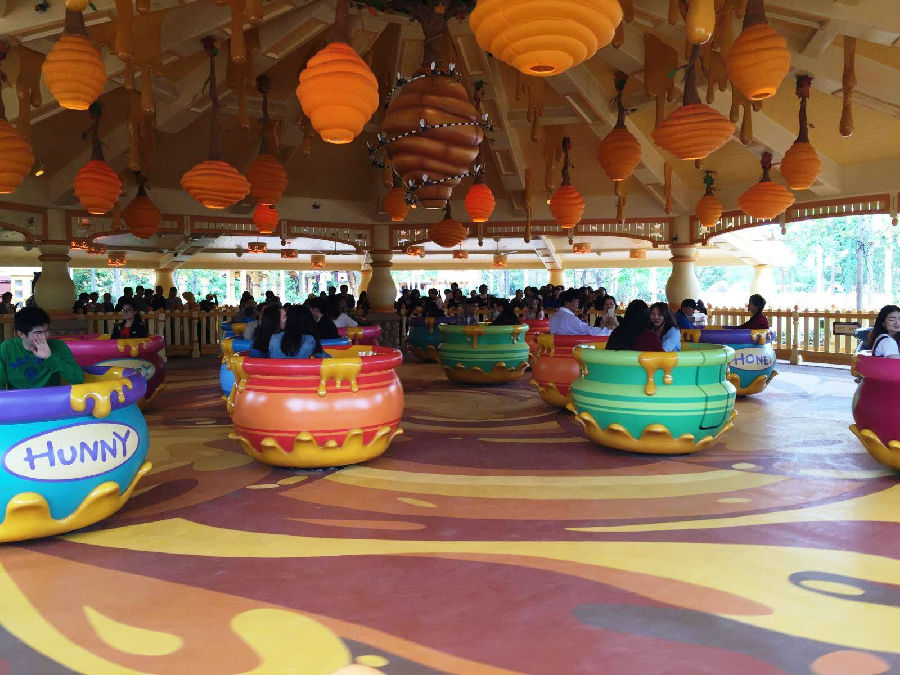 Gather up the gang and spin yourselves during this deliciously fun romp featuring Winnie the Pooh and pals!
与同伴一起乘坐旋转疯蜜罐,在玩乐中体验寻找美味的乐趣。小熊维尼和他的伙伴在等着你!
'Once Upon a Time' Adventure
漫游童话时光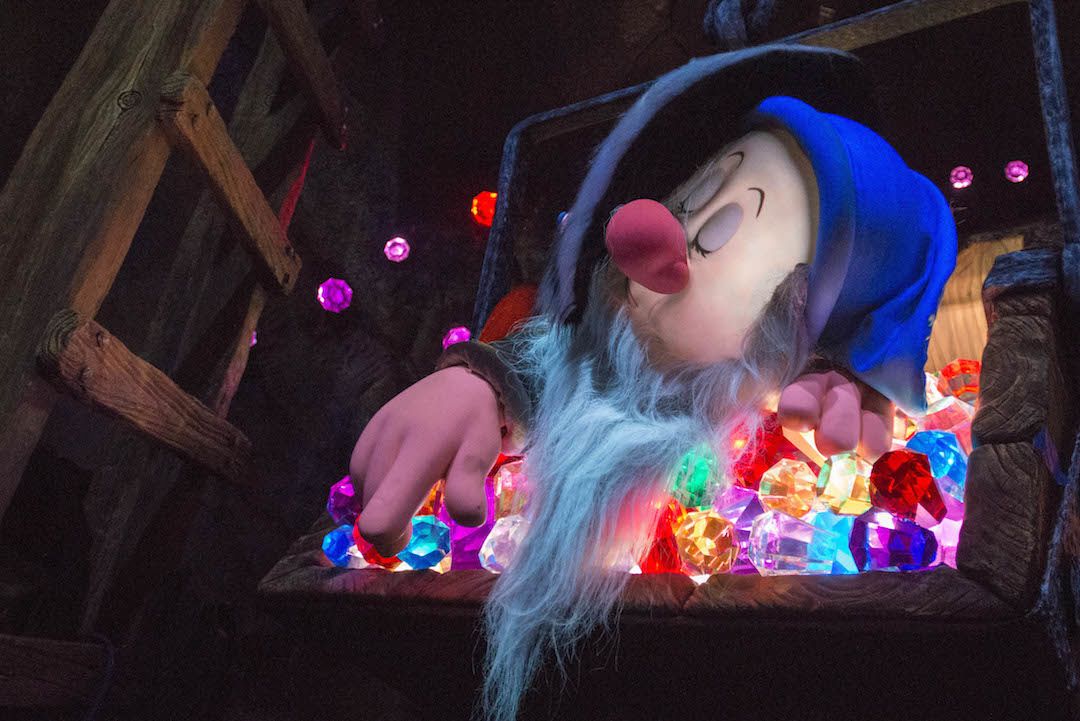 Step through the Magic Mirror portal and enter an enchanted dimension of wonder: Snow White's fairy-tale world.
穿过魔镜,进入奇幻世界:白雪公主的童话世界。
Enchanted Storybook Castle
奇幻童话城堡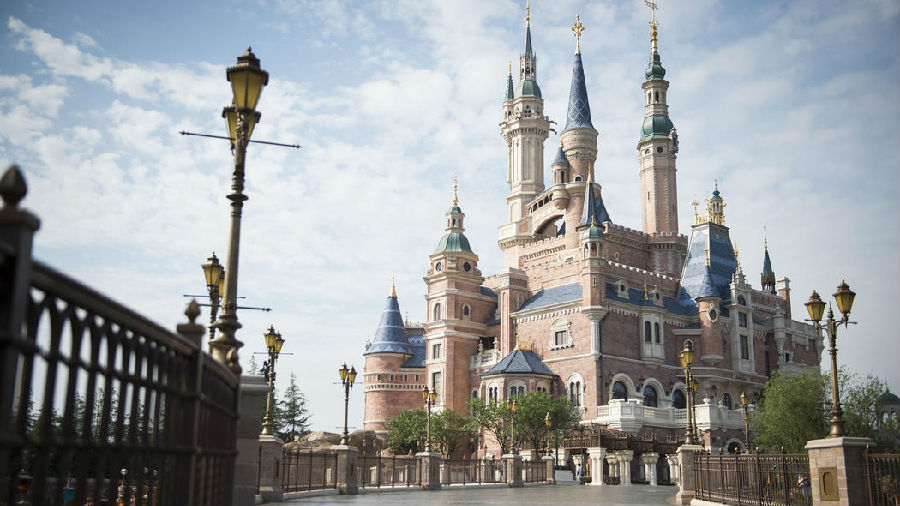 With welcoming, majestic towers that soar to the skies, this fantastical palace brings legendary Disney storytelling to life.
奇幻童话城堡欢迎大家的到来,它庄严宏伟,耸入天际。这个梦幻的宫殿把传奇的迪士尼故事带到了现实中。
Buzz Lightyear Planet Rescue
巴斯光年星际营救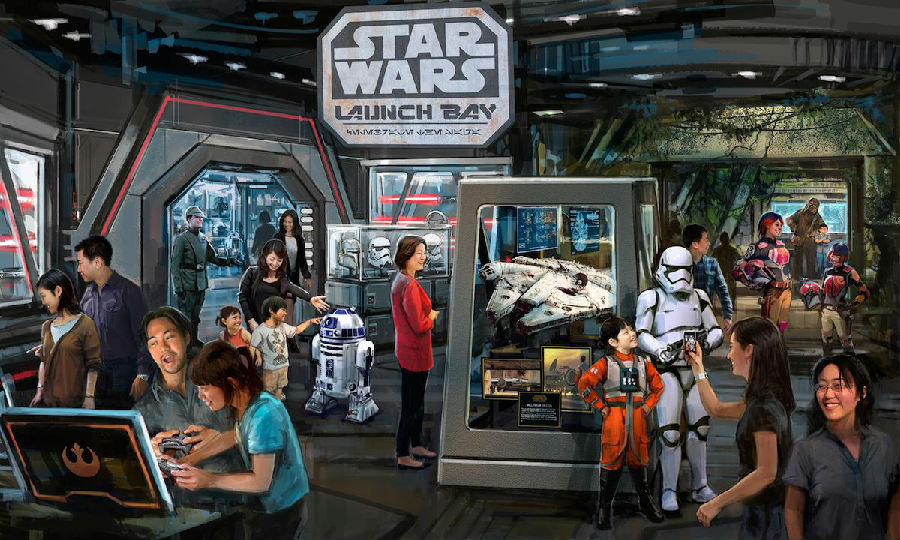 Blast away at Emperor Zurg's abominable bot army in an all-out battle to save Planet Pepperonia!
投身战斗,竭尽全力消灭索克天王手下骇人的机器人部队,拯救外星人的星球!
Star Wars Launch Bay
星球大战远征基地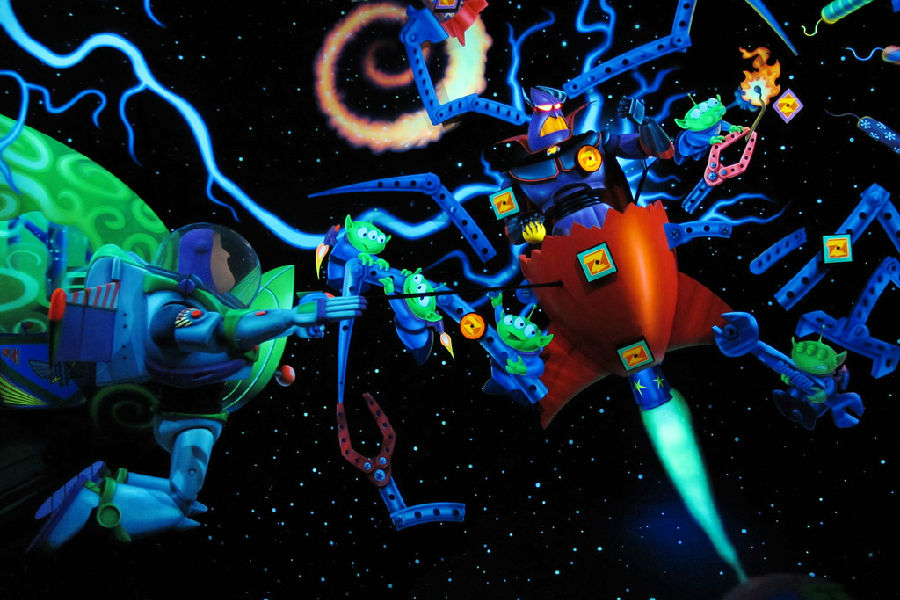 Immerse yourself in the Star Wars story and encounter iconic characters, including one from Star Wars: The Force Awakens!
沉醉于《星球大战》故事中,甚至还可见识一下角色人物的风采,其中也包括《星球大战:原力觉醒》!
Marvel Universe
漫威英雄总部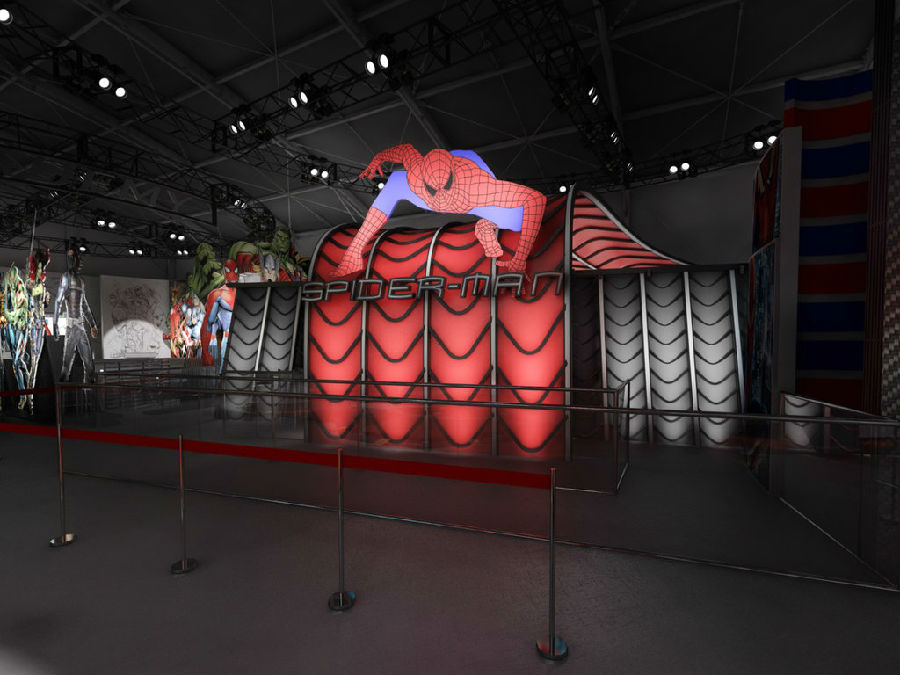 Delve deep inside the Marvel Universe and you just might encounter some of your favorite Marvel Super Heroes!
深入漫威英雄总部,您还会遇到一些自己最喜爱的漫威超级英雄!
Fantasia Carousel
幻想曲旋转木马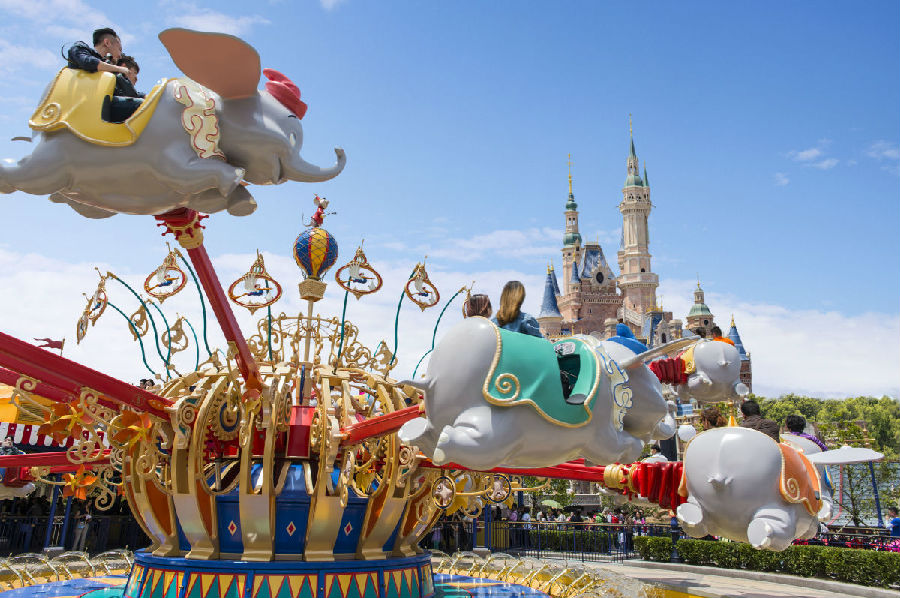 Climb aboard Pegasus for a whimsical spin filled with the grandeur and symphonic bliss of Disney's Fantasia!
乘坐飞马,伴随迪士尼《幻想曲》中恢弘大气的交响乐,回旋在梦幻的世界里。
Roaring Rapids
雷鸣山漂流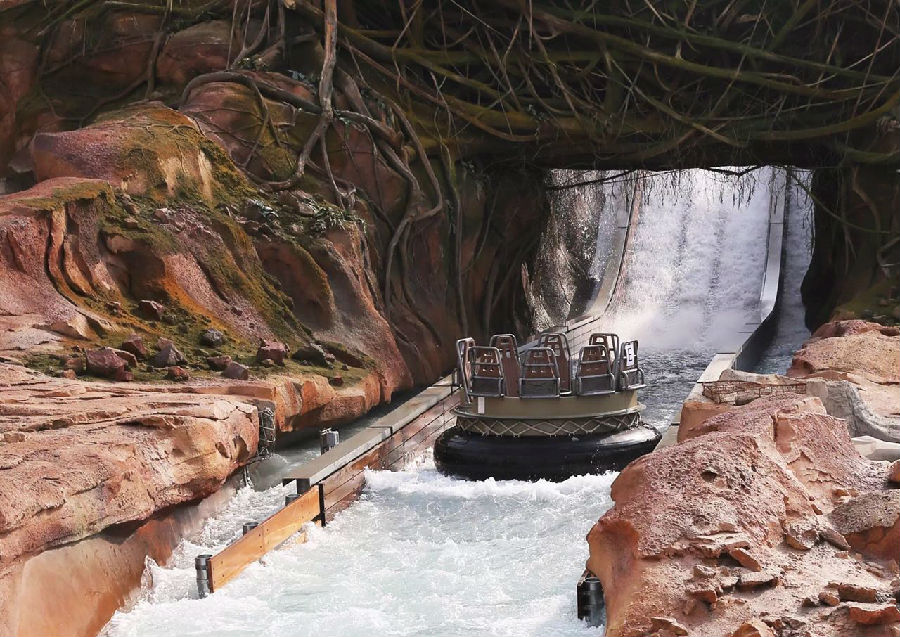 Plunge through dark chasms, outrace a ferocious beast and churn through raging, roiling currents on a thrilling raft adventure!
踏上刺激的漂筏之旅,深入黑暗的深渊,和凶猛的巨兽赛跑,在激流中辗转翻腾。
Camp Discovery
古迹探索营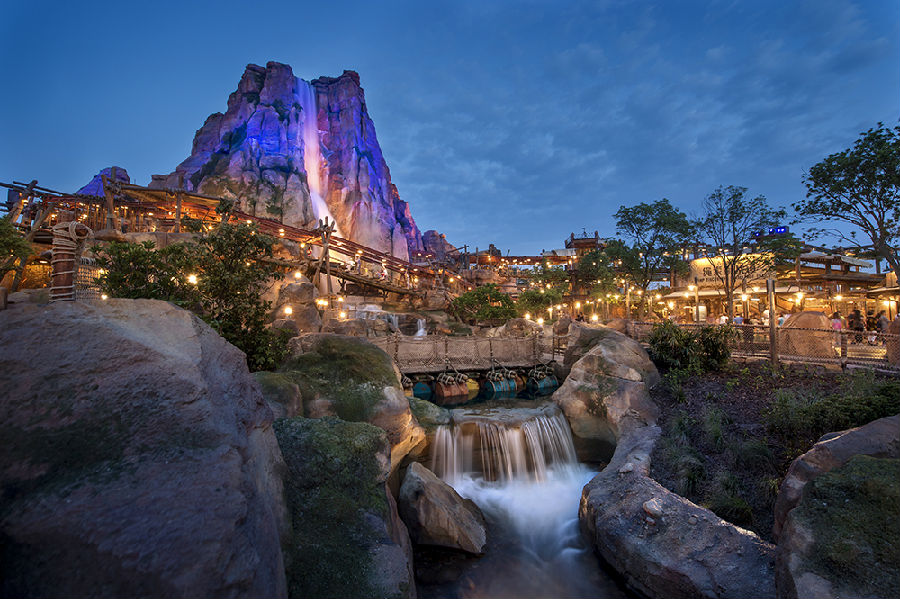 Traverse challenging rope courses, hike scenic trails and dig for ancient relics as you explore Adventure Isle.
在探索冒险岛时,穿越具有挑战性的索道,踏足于风景优美的山径,发掘古代遗迹。
Some tips you need to know before visiting the park:
入园小贴士:
Buy Souvenirs in Advance
事先购买纪念品
Disney has infiltrated practically every industry, which makes it easy to find Disney items anywhere, from Walmart, Target, and your local grocery store to department stores and Amazon. You can save a lot of money by purchasing items before your trip at these less-expensive retailers than at Disneyland.
迪士尼的品牌已经渗透到几乎所有行业,因而你随处都可以买到迪士尼品牌的纪念品,从沃尔玛到塔吉特,再到你家附近的杂货店、百货公司以及亚马逊购物网。这些地方零售的迪士尼纪念品比迪士尼乐园便宜得多,如果你在出发之前买好这些东西,就能省下一大笔钱。
Make an Autograph Book
做一本签名簿
An autograph book is seen as a must-have by many Disneyland enthusiasts and is a memory you can take home with you. Or, you can buy a small, generic photo album; cute memo pads or notebooks.
对于那些迪士尼乐园的铁杆粉丝来说,签名簿是必不可少的东西,这是一种有形的纪念,能带回家收藏起来。或者,你可以在附近的文具店买一本小小的随便什么牌子的相册、可爱的便签簿或者笔记本。
Eat Breakfast Before You Arrive
抵达之前吃好早餐
Breakfast is almost as pricey as lunch or dinner if you eat inside the Disneyland parks. You can save quite a bit of money by eating breakfast before you go to the park.
如果你在迪士尼乐园里吃早餐,你会发现早餐的价格和中餐、晚餐一样贵。如果你在抵达之前吃好早饭,你就能省下许多钱。
Bring Your Own Food and Drinks
自带食物和饮料
While Disney's official policy says it does not allow outside food or drinks, Disneyland does allow most food items. Take snacks for a day or pack a lunch to enjoy in the picnic area just outside the main entrance of the park.
尽管迪士尼乐园的官方规定是不允许游客自带外食,但大多数的食品还是可以带入园区的。备上一天的零食,或者带上午餐,可以在主干道旁边的野餐区享用。
Arrange Your Trip Around the Off Season
安排淡季的行程
Lots of things, from airfare to souvenirs, can get more expensive during Disneyland's peak season. To make the most of your money, plan your trip during the park's off season. The months from September to March, excluding December, are not so crowded at the park, and even hotels can be less expensive during these months.
在迪士尼乐园的游园旺季,机票、纪念品等许多东西的价格会上涨。为了能最合理的消费,可以将行期定在游园的淡季。从9月到来年3月(不含12月),园内的游客都比较少,在这几个月份里就连旅馆都会较为便宜。
Hotel
酒店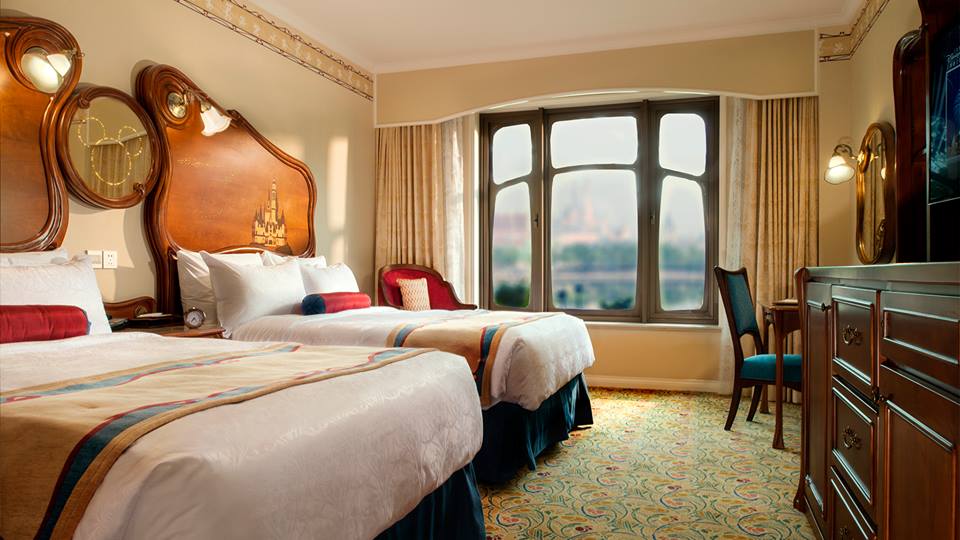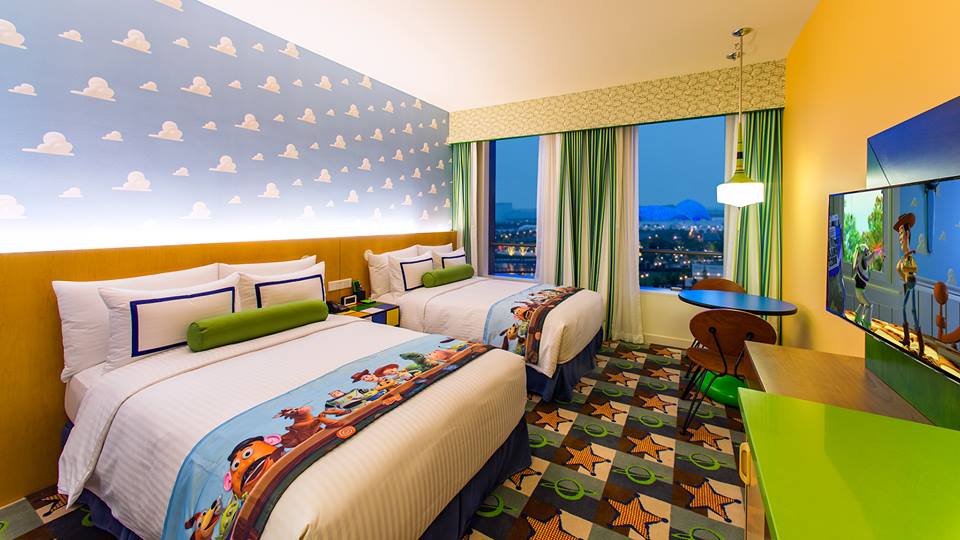 You can choose either Shanghai Disneyland Hotel or Toy Story Hotel. However, the prices for the peak season are quite expensive. (850 yuan-1650 yuan)
你可以选择入住上海迪士尼乐园酒店或者玩具总动员酒店,不过旺季的价格比较贵,850元到1650元不等。
As for the food, Check out these pictures:
至于吃的嘛,瞧瞧这些照片吧: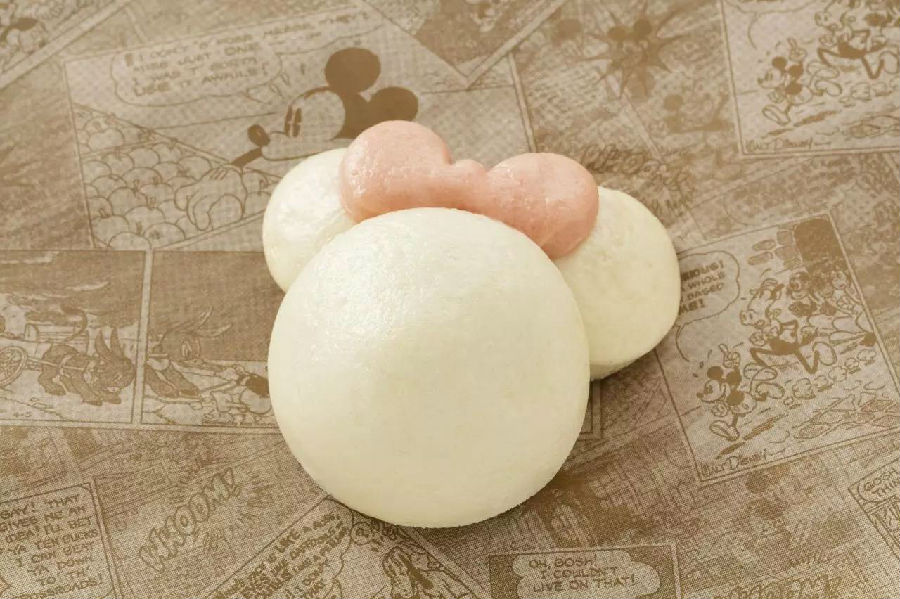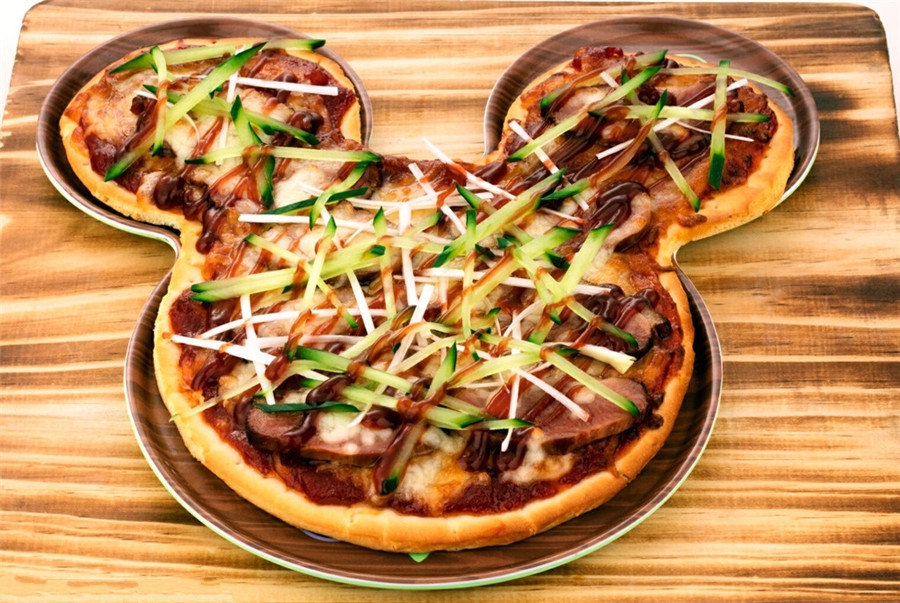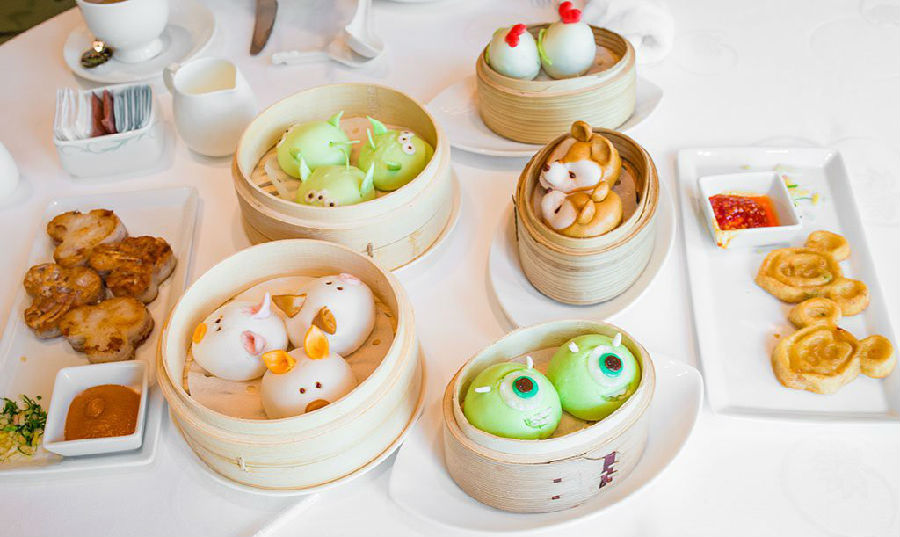 How is your first day in Shanghai Disney? Share your story!
你在上海迪士尼乐园的第一天怎么样?说说看吧!
‍‍
[Key Words]
迪士尼乐园: dí shì ní lè yuán, Disneyland
娱乐: yú lè, entertainment
城堡: chéng bǎo, castle
门票: mén piào, entrance ticket
酒店: jiǔ diàn, hotel
‍‍
‍‍
The article is translated and editted by Chinlingo. Please indicate the source for any use, reproduction or transfer.
本文由Chinlingo编译后发布,如需转载,请标明来源。