‍‍
Have you ever heard of the dog meat festival in Yulin, China? This festival is set to begin on June 21 this year, and thousands of dogs will be slaughtered and served in restaurants.
你听说过中国的玉林狗肉节吗?今年的狗肉节将于6月21日开始,届时会有成千上万只狗被宰杀并端上餐桌。
Here is what'll happen during the annual festival:
以下就是一年一度狗肉节会发生的情形: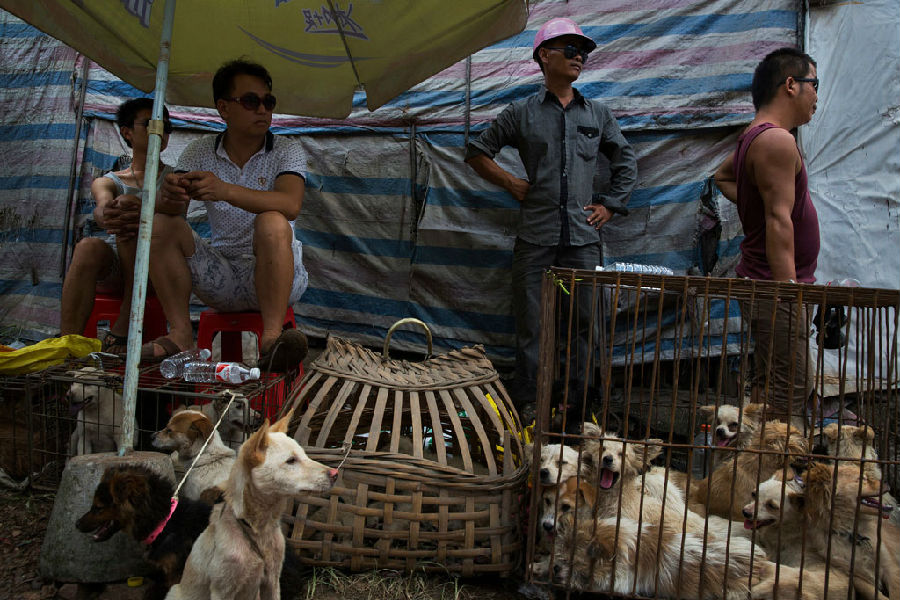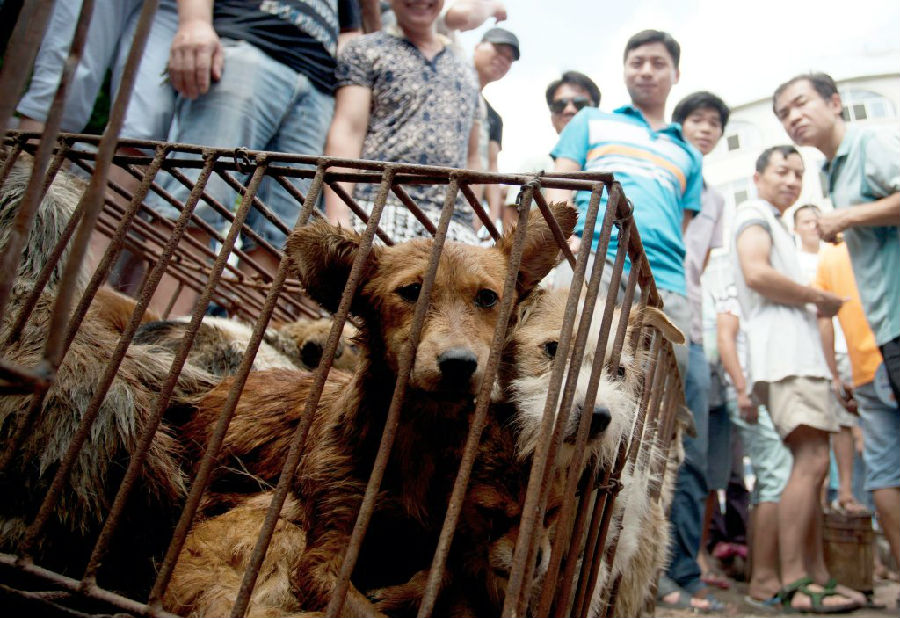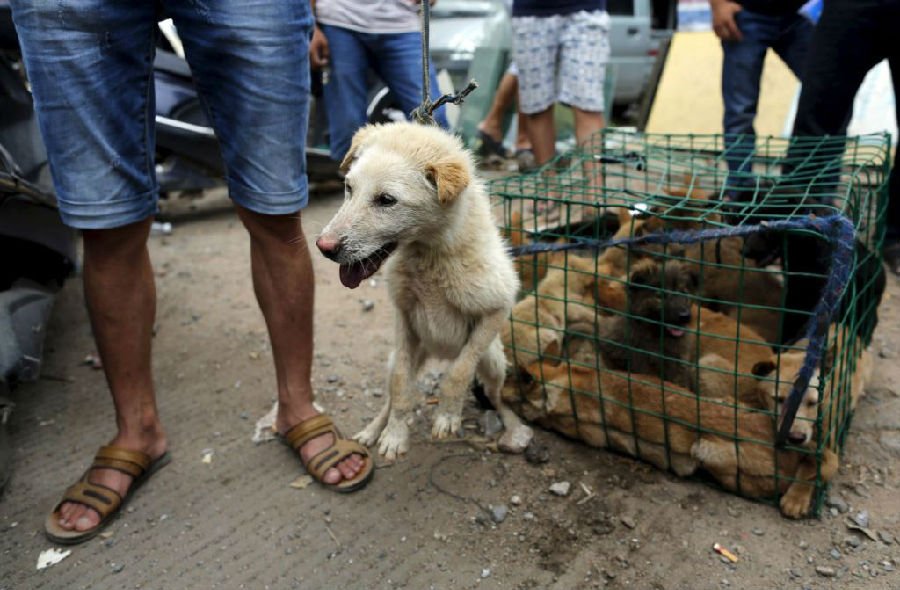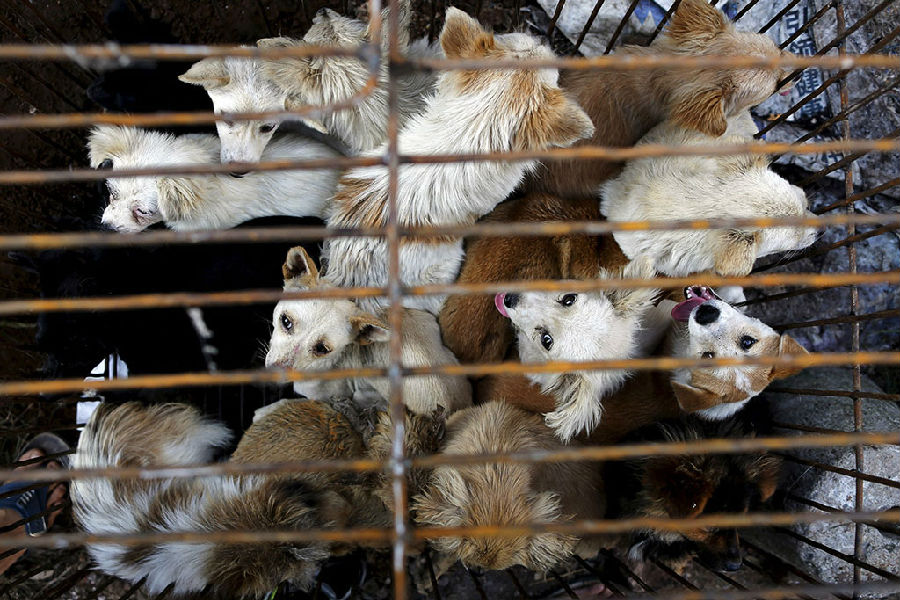 The tradition of eating dog meat dates back four or five hundred years in China, South Korea and other countries, as it is believed to ward off the heat of the summer months, according to state news agency Xinhua. Figures shows that about 30 million dogs are killed across Asia every year for their meat, with more than a third of that number killed in China.
据新华社报道,中国、韩国和其他国家吃狗肉的历史可以追溯到4、500年前,人们相信吃狗肉可以去暑。另据数据显示,整个亚洲每年要屠宰3000万条狗食肉,其中中国占据的比例超过了三分之一。
But what does the public really think about eating dog meat?
然而人们对于吃狗肉一事究竟如何看待呢?
There have been frequent calls to treat animals more humanely in China. Campaigning group Humane Society International has described the Yulin event as a "nightmare not a festival". A petition with more than 11 million signatures was presented to the Chinese Embassy in London, according to Humane Society International. The effort to end the Yulin festival has extended as far as the United States Congress. Last month, Representative Alcee L. Hastings, Democrat of Florida, introduced a resolution condemning the festival and urging China to enforce its food safety regulations and enact laws banning animal cruelty.
在中国,经常有人呼吁应该更加人道地对待动物。运动组织"国际人道主义协会"称玉林狗肉节是一个"噩梦而不是一个节日"。国际人道协会称已向伦敦的中国大使馆递交了一封有逾1100万签名的请愿书。为结束玉林狗肉节而展开的行动,甚至扩大到了美国国会。上月,佛罗里达州民主党众议员阿尔西·L·黑斯廷斯提出了一项决议,内容是谴责玉林狗肉节,并敦促中国执行食品安全规定,通过禁止虐待动物的法律。
Opponents say many dogs are either stolen or are strays rounded up for the festival. They say many are caged in cramped conditions before being killed. Celebrities including British comedian Ricky Gervais have criticised the festival along with Chinese pop star Chen Kun, actors Yang Mi and Fan Bingbing.
狗肉节的反对者们称许多狗都是被偷来的,还有一些是被抓来的流浪狗。在被屠宰之前,许多狗都被关在狭窄拥挤的笼子里。许多名人都表达了对玉林狗肉节的谴责,包括英国喜剧演员瑞奇·热尔维、中国流行歌手陈坤、演员杨幂和范冰冰。
Topics with tags such as #StopYulin have attracted wide attention and many retweets. Even some organizations were founded by animal rights advocates on social platform.
带有像"对玉林说不"这样标签的话题,吸引了大量关注及转发。在社交平台上甚至还有由动物权益倡导人士成立的许多组织团体。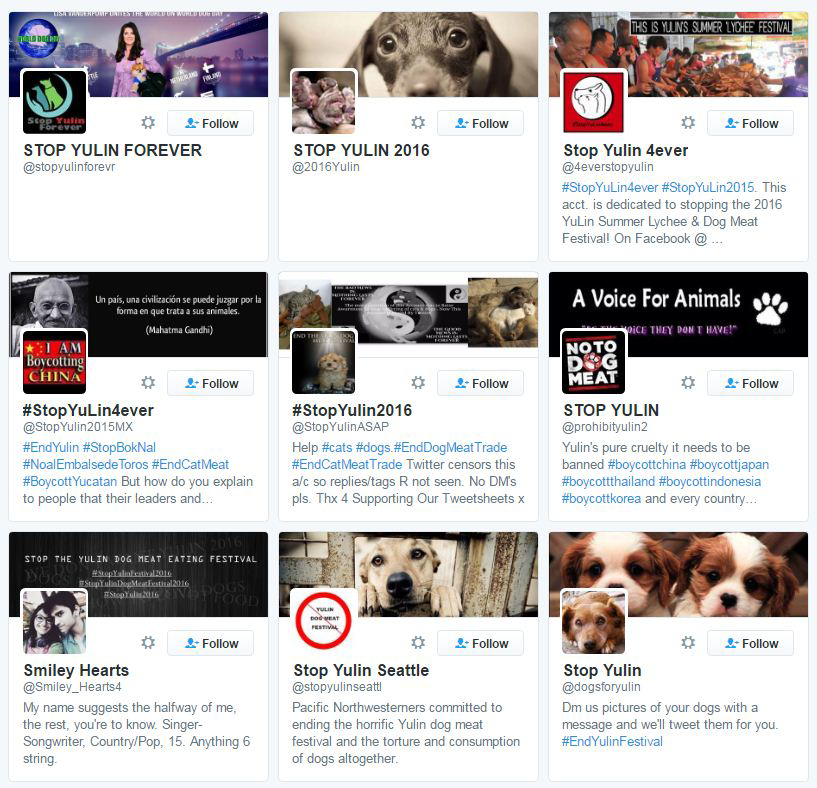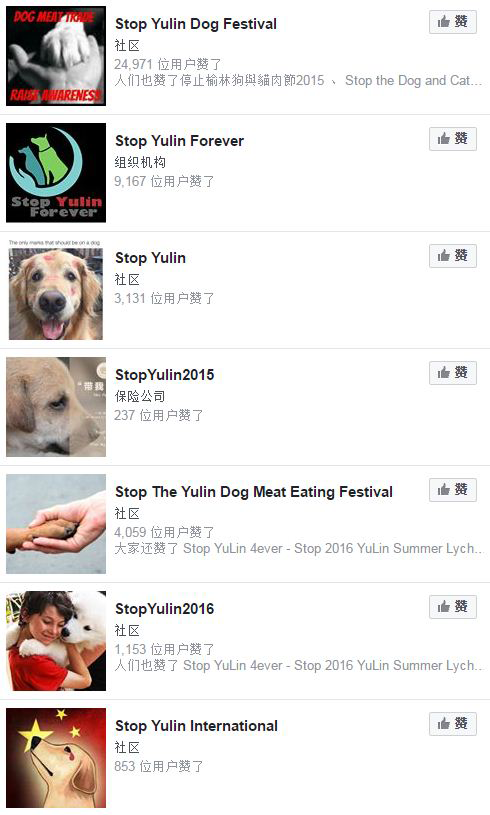 English comedian Ricky Gervais with Downton Abbey stars speak out against the cruelty of the Yulin dog meat festival:
英国喜剧演员瑞奇·热维斯携《唐顿庄园》演员共同抗议残忍的玉林狗肉节:
And many other common people spontaneously join them to save these dogs:
还有许多普通民众也自发参与拯救这些狗:
Yang Xiaoyun purchased the dogs to save them from slaughter.
为从屠夫手中救下小狗,杨晓云当场买下。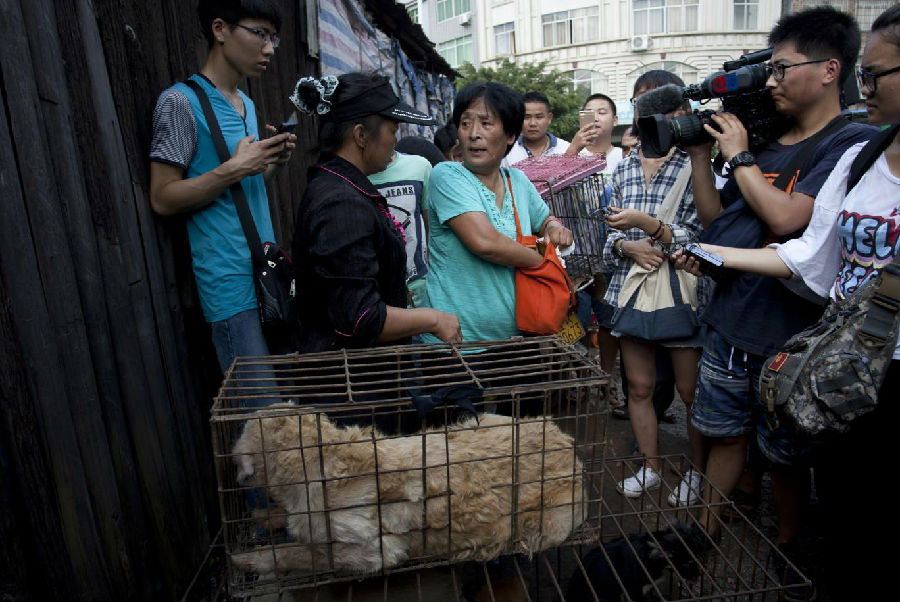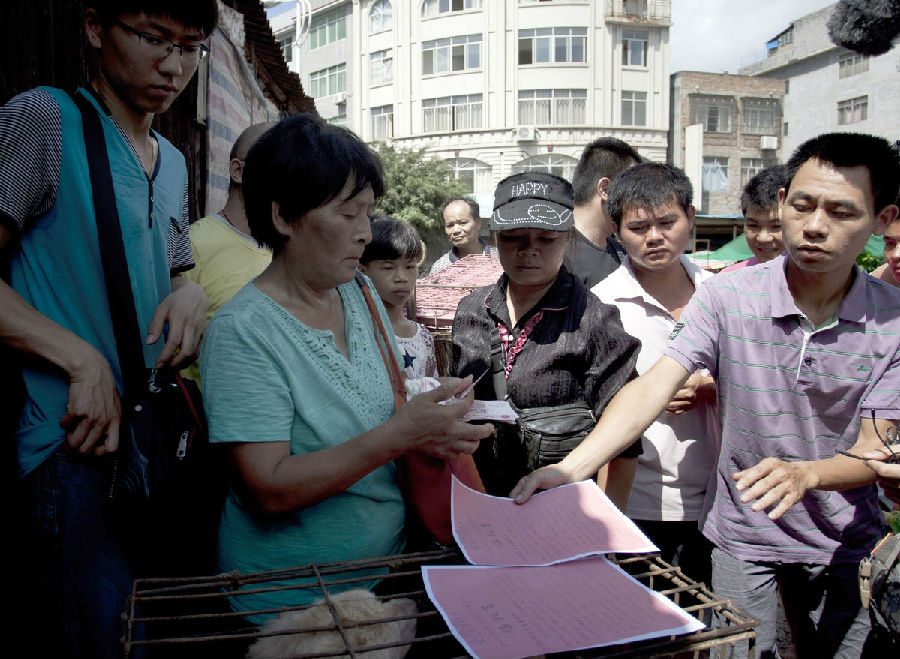 Marc Ching has almost died three times during his four trips to Yulin for saving the dogs:
马克·秦四次在玉林救狗期间差点没命三次: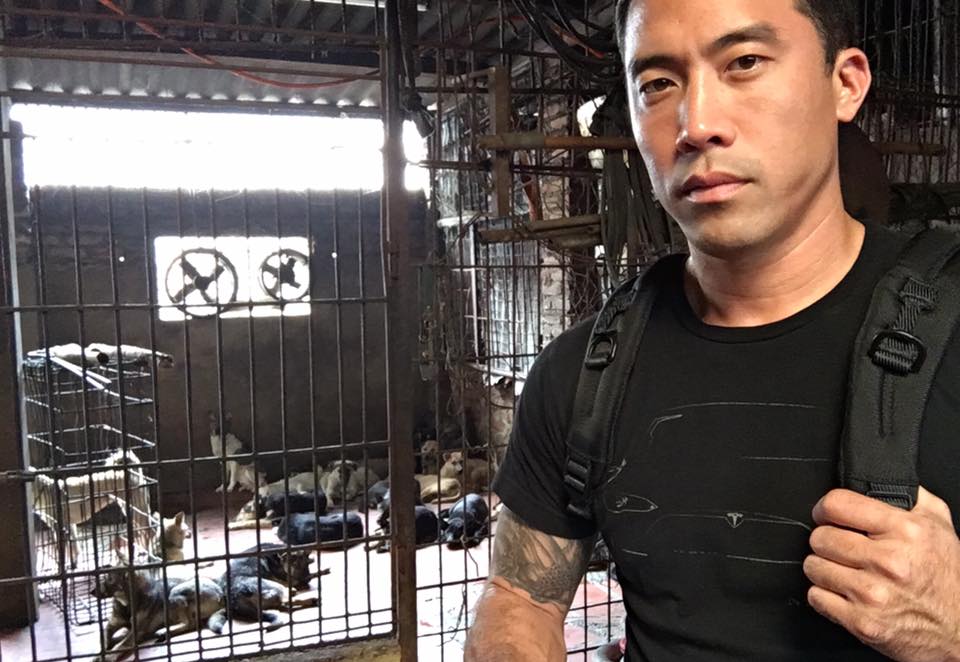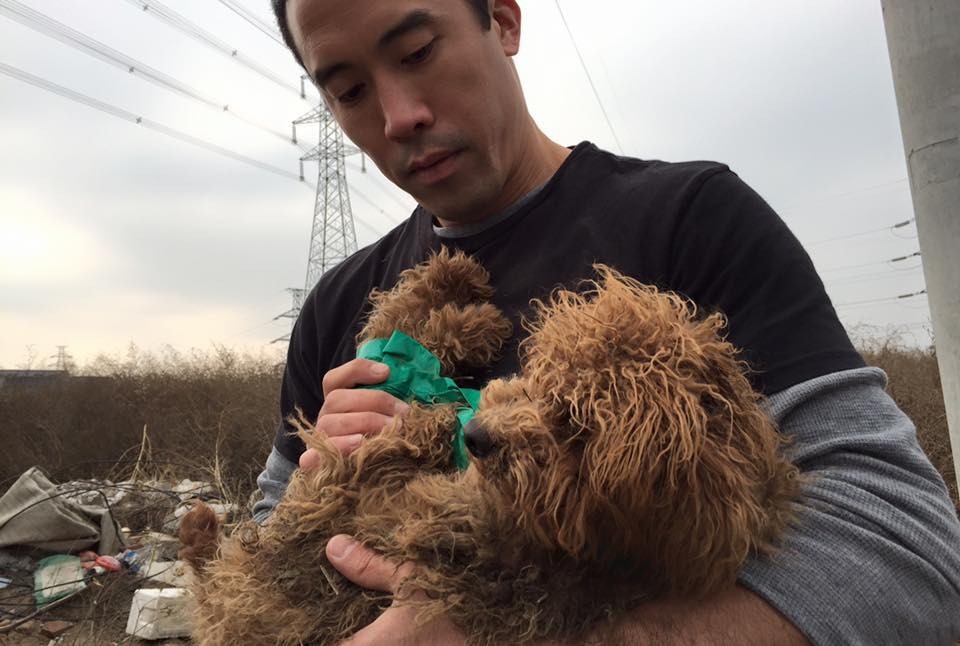 Dog meat festival foes protest in China and overseas:
中国及海外的"狗肉节"反对抗议: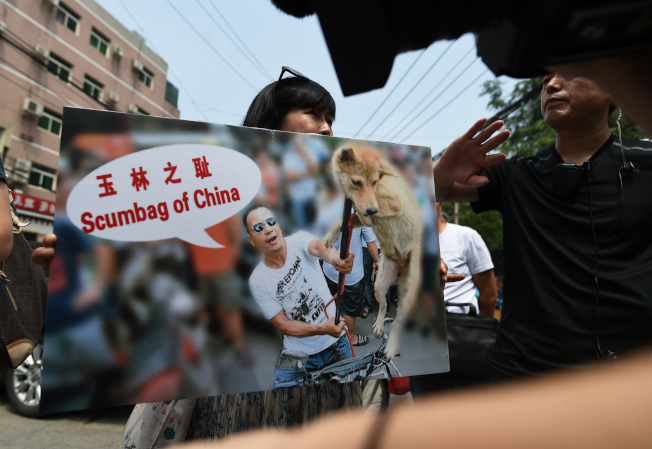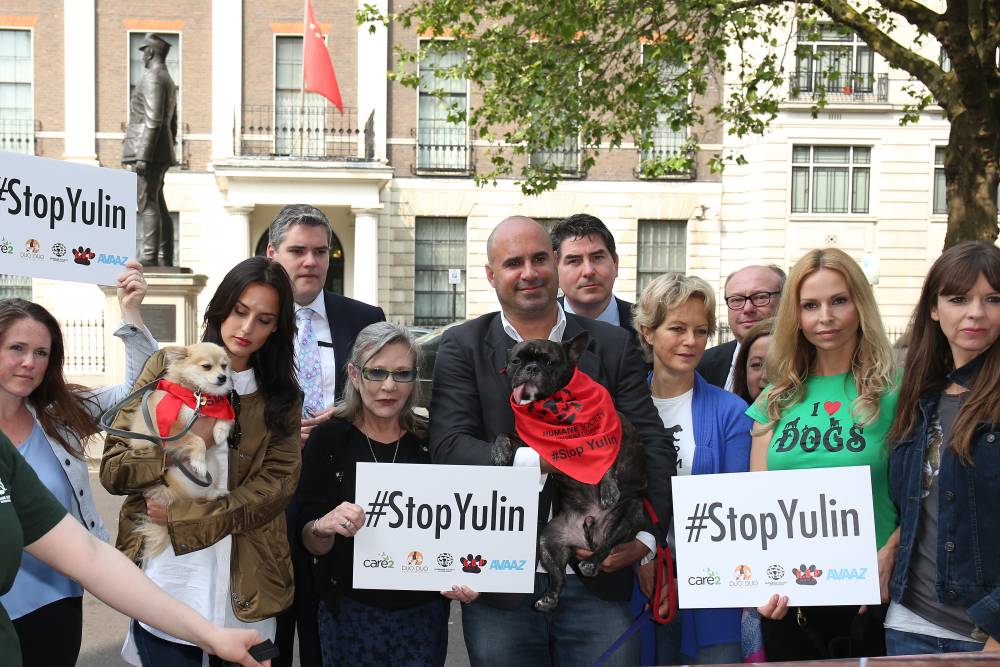 After being rescued, a dog touches the hand of a rescuer, as if it is showing gratitude:
得救之后,一只狗摸了救助者的一只手,好像是在表示感激: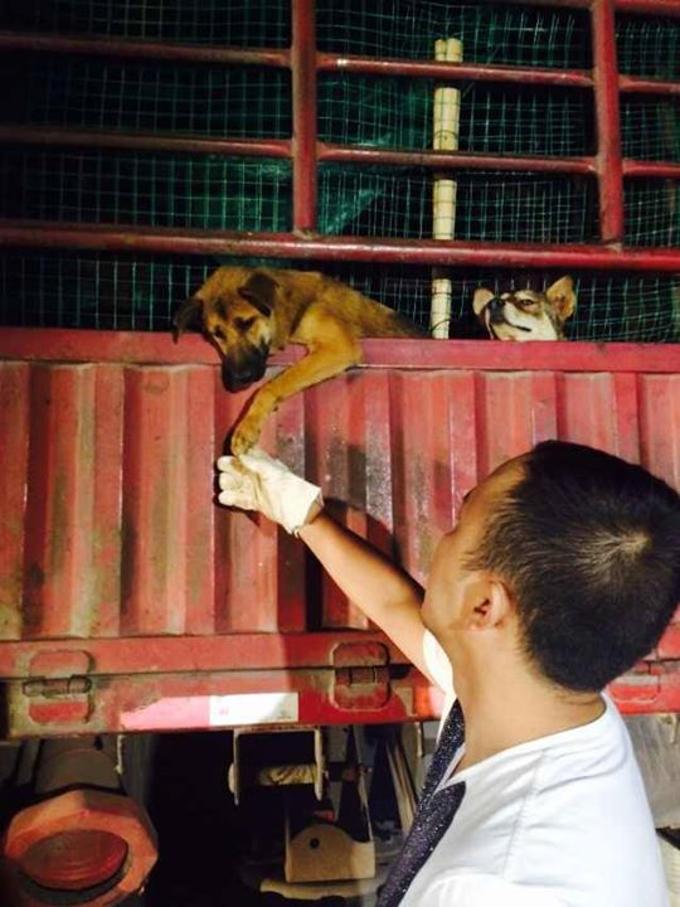 Its proponents quibble that the practice is cultural heritage and argue that eating dogs is no different from eating cows or turkeys.
支持者辩解称这是一种文化传承的表现,并称吃狗和吃牛或火鸡没有区别。
What's your opinion about it? Do you have something to say?
你对此有什么想法吗?有什么想说的呢?‍‍
The article is translated and editted by Chinlingo. Please indicate the source for any use, reproduction or transfer.
本文由Chinlingo编译后发布,如需转载,请标明来源。