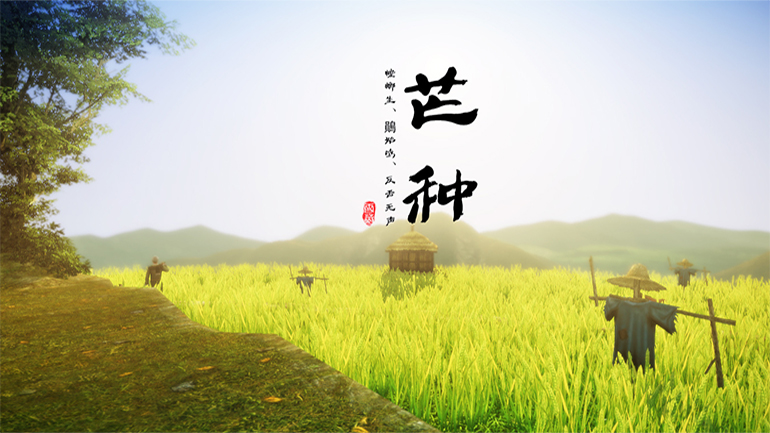 The traditional Chinese lunar calendar divides the year into 24 solar terms. Grain in Ear, (芒种 máng zhòng), the 9th solar term of a year, begins on June 5 this year, and ends on June 21.
传统中国农历将一年分为二十四个节气,芒种是一年里的第九个节气,始于6月5日,终于6月21日。
The arrival of Grain in Ear signifies the ripening of awny crops such as barley and wheat. It is also a busy period for farmers.
芒种的到来意味着大麦小麦等有芒作物的成熟,同时,对农民来说,芒种也是一个繁忙的时期。
In China, the 24 solar terms were created thousands of years ago to guide agricultural production. But the solar term culture is still useful today to guide people's lives through special foods, cultural ceremonies and even healthy living tips that correspond with each solar term.
中国的二十四节气是几千年前创造的,用于指导农耕。直到现在,节气文化对人们的生活一样有用,这些节气与时令特产、文化礼仪甚至健康生活息息相关。
The following are 7 things you need to know about Grain in Ear.
以下是关于芒种你不得不知的7件事。
1. Boil green plums 煮青梅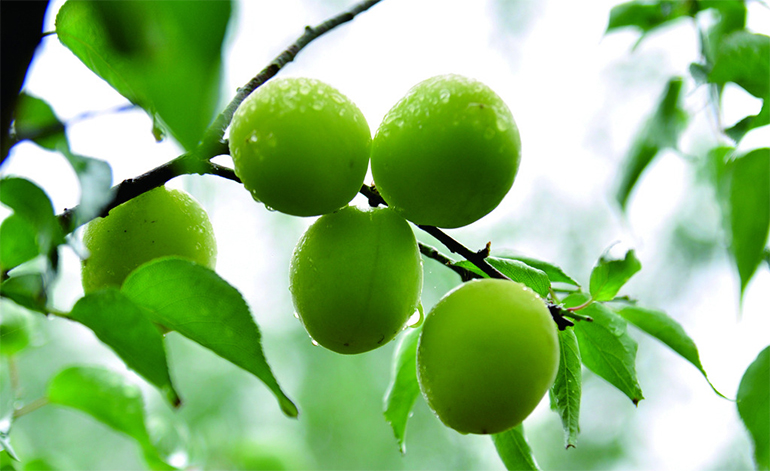 In Southern China, May and June are the seasons when plums become ripe. There was an allusion that Cao Cao and Liu Bei, two of the central figures of the Three Kingdoms period (AD220-280), talked about heroes while boiling green plums.
在华南地区,五、六月是青梅成熟的季节。有个关于青梅的典故,讲的是三国时期(AD220-280)的两大重要人物曹操和刘备青梅煮酒论英雄。
Green plums contain a variety of natural and high-quality organic acids and are rich in minerals. They can help clean blood, lower blood lipids, eliminate tiredness and improve one's looks. However, fresh plums are acerb and need boiling before they are eaten.
青梅富含多种天然优质有机酸和矿物质,有助净化血液、降低血脂、消除疲劳和改善容貌。不过,新鲜的青梅味道酸涩,吃之前要先煮一下。
2. Have light food 清淡饮食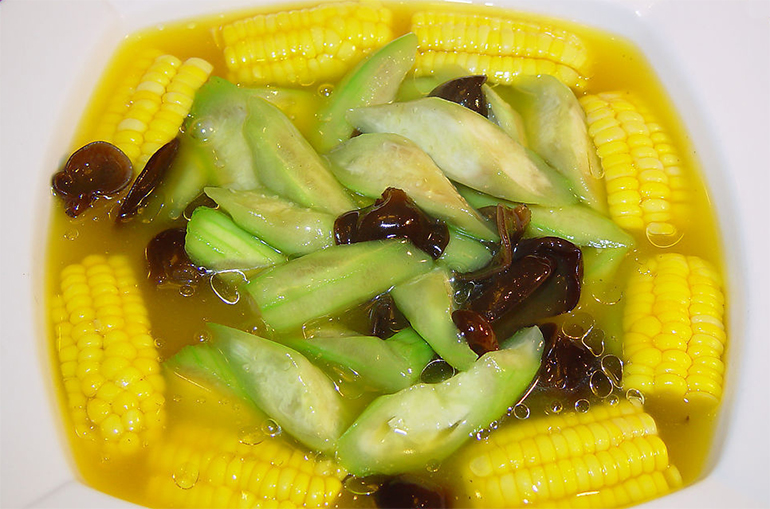 The renowned doctor Sun Simiao of the Tang Dynasty (AD618-907) advised not to eat greasy or strongly flavored food during the Grain in Ear season. He said coarse food grain was the best, and vegetables were preferred to meat.
唐代(AD618-907)著名神医孙思邈认为在芒种期间,不宜吃太过油腻、味道太重的食物,最好吃些粗粮和蔬菜,少吃肉。
Generally, vegetables and grains which work in lowering the blood pressure and high blood fat should be the first choice. During this season, people are encouraged to consume less lamb, pork, hot peppers, onions and gingers if they are frequently feeling thirsty and tired.
通常,蔬菜和谷物有助于降低血压和血脂,应作为三餐首选。在这个时节,如果经常感到口渴、疲乏,建议少吃羊肉、猪肉、辣椒、洋葱和姜。
3. Eat fruits and vegetables with cooling properties 吃凉性果蔬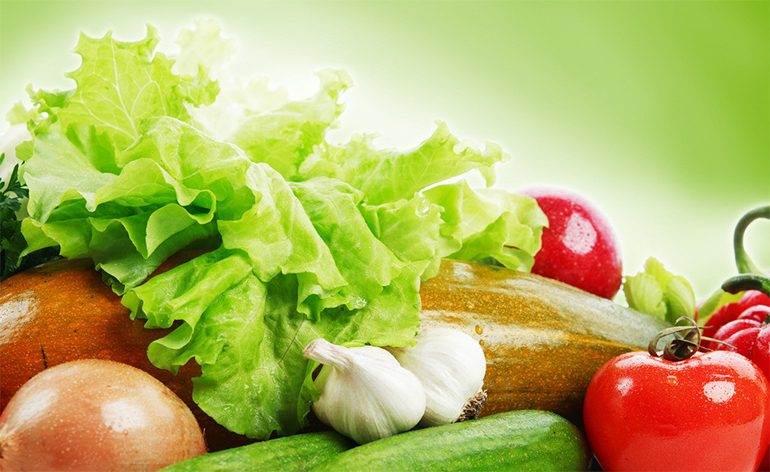 The weather is hot during the Grain in Ear period. It is suggested that vegetables and fruits with cooling properties are the best foods to have in hot weather. The balsam pear is just a classic representative. Belonging to the melon group of vegetables, the balsam pear contains a lot of natural and nourishing water. It's also said to have healing properties, which are good for patients suffering from either high blood pressure or high blood sugar.
芒种期间,天气炎热,宜食凉性果蔬。苦瓜就是一个典型的代表。苦瓜,属于瓜类蔬菜,富含天然滋养水分,兼具药用价值,适用于高血压或高血脂患者。
Tomatoes are very nutritious. Being abundant in Vitamin C, tomatoes help clear away heat and toxic.
西红柿营养价值很高,富含维生素C,能帮助清除体内热量和毒素。
Other vegetables such as cucumber, eggplant, celery, lettuce, and asparagus all belong to "cooling vegetables." These vegetables can eliminate the heat inside our bodies, expel toxins and promote digestion.
其它蔬菜,像黄瓜、茄子、芹菜、生菜和芦笋也都属于"凉性蔬菜"。这些蔬菜可以清除人体内的热量、排出毒素以及促进消化。
Watermelon can supplement the water and potassium we lose when sweating during the Grain in Ear period.
西瓜则能补充人们在芒种期间因流汗而流失的水分和钾离子。
Pears are juicy, and have a sweet and sour taste. Because of its cooling and refreshing properties, it is given the name "natural mineral water," and is very good for the skin.
梨子酸甜多汁,具有清凉消暑功能,被誉为"天然矿泉水",吃梨对皮肤极有好处。
Strawberry is also a good fruit to eat during hot weather.
草莓,也是一种适合在炎热天气吃的水果。
4. An increase of rainfall 降雨增多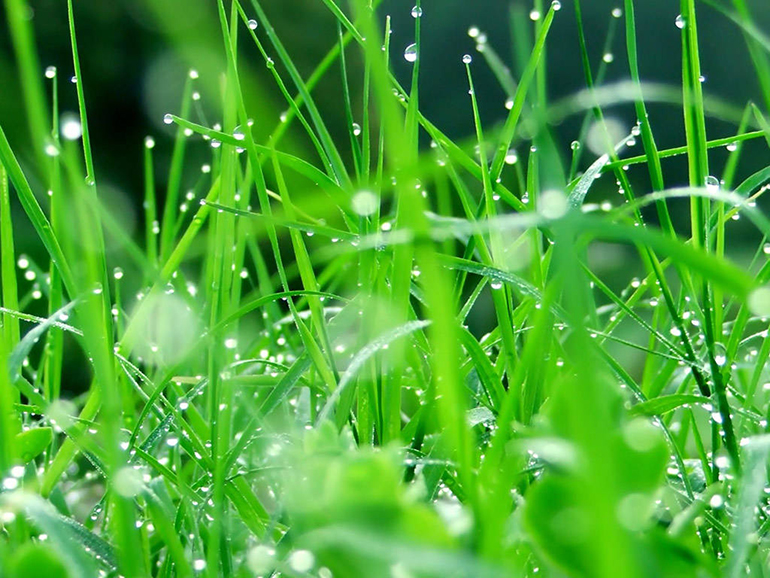 Rainfall increases during Grain in Ear compared to the previous eight solar terms. Regions in the middle and lower reaches of the Yangtze River in China are about to enter the Plum Rains season.
相比前面8个节气,芒种期间降雨量增多。中国长江中下游地区开始进入梅雨季。
Plum Rains, often occurring during June and July, refer to the long period of continuous rainy or cloudy weather accompanied by frequent and large amounts of rainfall. June and July are also time for plums to become ripe, so it is called plum rains.
梅雨季,通常是在六、七月份,指连续不断出现阴雨天气的那一段时间,伴有频繁、大量的降雨。同时,六、七月份也是青梅成熟的时间,因此称之为梅雨季。
Plum Rains is a good period for growing rice, vegetables and fruits. People can take advantage of the climate resources and accordingly arrange farming activities. But extremely unusual Plum Rains can also cause disasters such as floods or continuous droughts
梅雨季节是种植水稻和果蔬的好时节。人们可以根据天气状况,相应安排农耕活动。不过,极端不寻常的梅雨季可能会出现洪涝或久旱等灾害。
5. Say farewell to the flora 送花神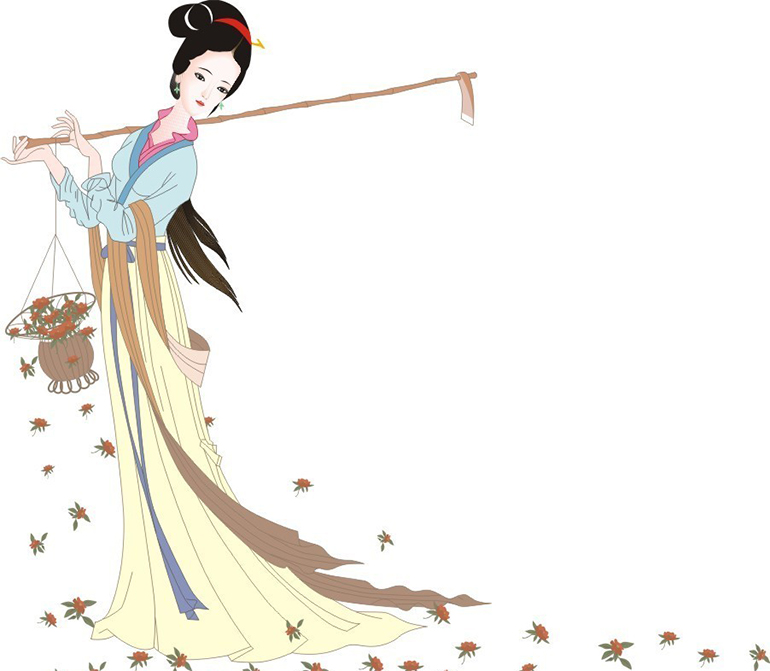 In ancient China, on February 2nd of the lunar calendar, people welcomed the arrival of the Flower Goddess. During Grain in Ear, for it is near May on the lunar calendar, people held sacrificial ceremonies to bid farewell to the flora and show their gratitude.
在中国古代,人们在农历二月初二迎花神。到了芒种时节,已经接近农历五月,人们就举行祭祀典礼来告别植物,以示感恩。
Today, this custom does not exist in many areas of China. The liveliness and excitement of the ceremony during Grain in Ear can still be seen in the 27th chapter of the Chinese classic novel "A Dream of Red Mansions" by Cao Xueqin.
如今,在中国许多地方已经没有这个习俗了。如果想见识下芒种时节这一庆典的热闹喜庆,可以去看看由曹雪芹所著的中国古典小说《红楼梦》的第27章。
6. Pray for good harvest 祈福丰收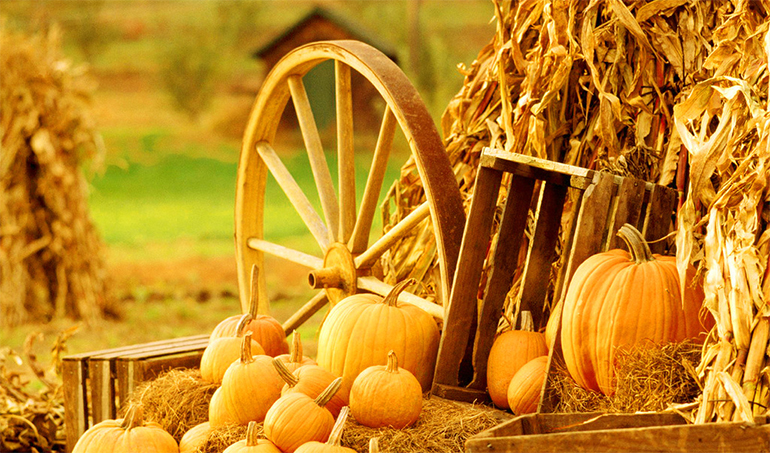 Anmiao is a traditional farming activity of southern Anhui Province that has been in existence since the early Ming Dynasty (1368-1644). Every year when Grain in Ear comes, after people have planted rice, they hold this sacrificial ceremony to pray for good harvests in the fall. People make different forms of bread from wheat flour and colorize them with vegetable juice. Then the bread is used as a sacrificial offering to pray for a good harvest and people's safety.
安苗节是皖南地区的一种传统农事习俗,自明代初期(1368-1644)开始,沿袭至今。每年随着芒种时节的来临,人们种下水稻后就会举行祭祀典礼,祈福秋天会有好收成。人们用小麦粉做成各式各样的包粿,再用蔬菜汁上色。做好的包粿被人们当作祭品,用来祈祥免灾,盼望丰收。
7. Mud wrestling 泥地摔跤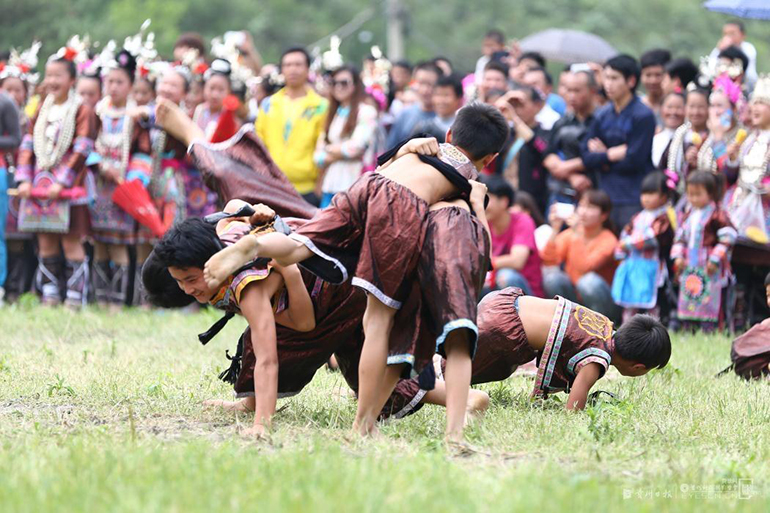 Young people of the Dong Minority in Southeastern Guizhou province hold yearly mud wrestling matches during Grain in Ear. On this day newlyweds accompanied by their good friends plant rice together. While planting, they throw mud at each other. At the end of this activity, whoever has the most mud on them proves that they are the most popular person.
贵州东南部侗族的年轻人会在每年芒种期间举办泥地摔跤比赛。这一天,新婚夫妇在亲朋好友的陪伴下一起种水稻。种水稻过程中,他们互相扔泥巴。活动结束时,谁身上的泥巴最多,谁就是最受欢迎的人。
The article is written and editted by Chinlingo. Please indicate the source (info.chinlingo.com) for any use, reproduction or transfer.
本文由Chinlingo编译后发布,如需转载,请标明来源:info.chinlingo.com.