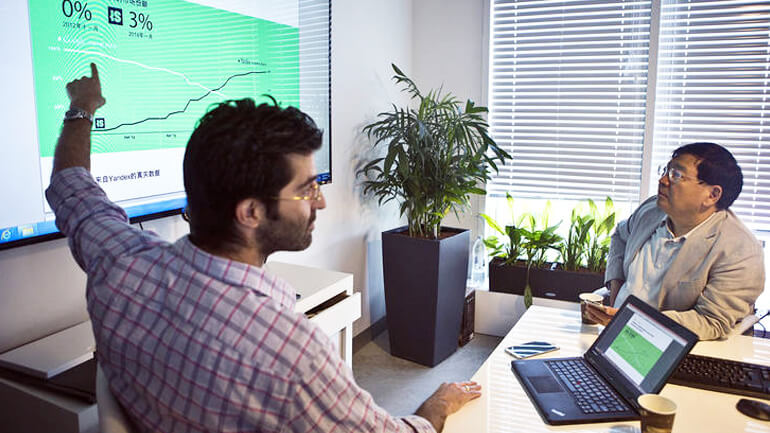 ZhenFund, China's largest angel investment fund, is betting rising spending by young consumers in the country on everything from fitness products and healthy food to designer furniture will create good investment opportunities.
中国最大的天使投资基金,真格基金,预期中国年轻消费者在健身产品、健康食品和时兴家具等各种领域的支出增加将带来良好的投资机遇。
The fund also sees digital entertainment, including live video streaming and virtual reality, as good growth areas, Chief Executive Anna Fang said.
真格基金首席执行官方爱之表示,真格亦认为包括视频流媒体直播和虚拟现实在内的数字娱乐有良好增长前景。
Beijing-based ZhenFund raised $300 million, including 900 million yuan, from investors earlier this year. It has invested in more than 300 companies, including online retailer LightInTheBox Holding Co Ltd, online beauty products retailer Jumei International Holding Ltd and dating service Jianyuan.com, which delisted from the Nasdaq this year.
真格基金今年早些时候向投资者募集了3亿美元和9亿元人民币。真格已投资逾300家企业,包括在线零售商兰亭集势、在线美容产品零售商聚美优品和在线婚恋网站世纪佳缘。世纪佳缘今年已从纳斯达克退市。
Fang's comments show investors still see pockets of value in China amid wider concerns about funding drying up for startups as growth in the country's economy cools.
随着中国经济减速,外界担忧创业公司的融资来源会枯涸。方爱之的言论表明投资者仍看好中国的机会。
"The theme of consumer upgrade, upgrading your lifestyle is hot," Fang said on the sidelines of the RISE technology conference in Hong Kong.
"消费升级和生活方式升级的投资主题很火热。"方爱之在香港的RISE科技会议间隙说道。
"Younger people, new consumers in China post 1985, they're buying new things, they're doing new things like fitness. The things they're eating or the furniture they're buying" are interesting sectors to follow, she said.
"1985年后出生的中国年轻一代消费者正在购买新产品,他们正在做新的事情,譬如健身。他们的饮食以及购买的家具是可以跟进的有趣领域。"方爱之说道。
Spending by Chinese consumers aged 35 and younger is growing at 14 percent a year, double the rate of older consumers, according to research from The Boston Consulting Group and AliResearch. The research says young consumers will account for 53 percent of China's total consumption by 2020, up from 45 percent in 2015.
据波士顿咨询公司和阿里研究院的研究,中国35岁及以下的消费者每年支出增长14%,是年龄较高消费者支出增速的两倍。该研究称,到2020年,年轻消费者占中国总消费的比例将从2015年的45%升至53%。
ZhenFund, founded by Bob Xiaoping and Victor Qiang in 2011, is bullish on live video streaming similar to Twitter Inc's Periscope app, Fang said.
方爱之称,真格基金看好与Twitter的Periscope应用类似的视频流媒体直播。
"It's a really interesting sector that is making a lot of money. This is one innovation specifically to China that I think is quite interesting," she said.
她表示,"这是个非常有趣、大为有利可图的领域,尤其对于中国市场来说,这是一个很有趣的创新。"