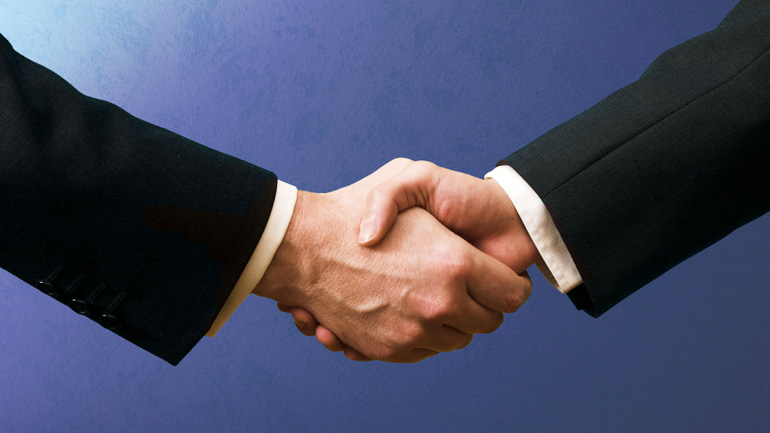 In Miami, a luxury condo tower called One Thousand Museum, is rising over Biscayne Bay. Its contractor is a Chinese firm, the largest builder in the world.
在美国迈阿密,一座名为"一千博物馆"的豪华公寓楼矗立在比斯坎湾之上。该项目承包商是一家全球最大建筑商的中国企业。
Hundreds of movie theaters across the country are owned by the Kansas City-based AMC Theatres chain, which reports to China's richest man.
全美数以百计的影院由总部位于堪萨斯城的AMC电影院所有,该影院隶属于中国首富的公司。
In a presidential campaign focused on the loss of American jobs, a recent study shows how U.S. jobs are created or preserved under China's investment boom in the United States.
在总统竞选聚焦美国就业岗位流失问题之际,近日公布的一份研究报告显示了中国在美投资激增如何创造或保留了美国的就业岗位。
China has spent more than $100 billion since 2000, buying or making significant investments in 1,900 companies. The inflow is accelerating: In the first quarter of this year, Chinese firms had $30 billion in pending or completed deals, according to Stephen Orlins, head of the National Committee on U.S.-China Relations.
自2000年以来,中国已出资1000多亿美元对1900家公司进行并购或投资。这种投资规模正在加速扩大。美中关系全国委员会会长斯蒂芬·欧伦斯说,今年一季度,中国企业已落实或待落实投资合同交易总额达300亿美元。
The Chinese purchasers, many of them state-owned or with close government ties in China, are responsible for almost 100,000 American jobs, according to a recent report by Orlins' organization and the Rhodium Group.
据该委员会和美国荣鼎咨询公司近日公布的一项报告称,中国买家提供了近10万个美国就业岗位,其中许多买家都是国企或与中国政府有紧密关系的企业。
One of those jobs is held by Brad Meltzer, president of Plaza Construction Florida, which is building One Thousand Museum, set to open by next spring with a $49 million penthouse and condos starting at $5.7 million. The company's parent group, Plaza Construction, is headquartered in New York. It's owned by China Construction America of Jersey City, N.J., a subsidiary of China State Construction Engineering Corp. in China.
上述工作岗位便包括布拉德·梅尔策担任的佛罗里达广场建筑公司总裁一职。该公司正在建造的"一千博物馆"公寓将于明年春天开盘,其中包括一套价值4900万美元的顶层豪华房和多套起售价为570万美元的公寓间。该公司的母公司广场建筑公司总部位于纽约,其所有者为隶属于中国建筑工程总公司的中国建筑美国新泽西州泽西城有限公司。
More than half of that investment came last year in a single purchase: The Dalian Wanda Group, also the buyer of AMC Theatres, paid $650 million for Tampa-based World Triathlon Corp., which runs some 270 Ironman Triathlons around the world each year. That purchase signals a likely increased "Chinese footprint" in Florida's tourism, real estate and agricultural sectors in the coming years, the report said.
上述投资中有超过半数都来自去年的一笔并购:中国大连万达集团,即AMC电影院买家,出资6.5亿美元并购了位于坦帕的美国世界铁人公司。该公司每年在全世界组织约270场铁人三项赛。上述报告称,这笔并购表明"中国足迹"今后更有可能遍布佛罗里达州旅游业、房地产业和农业领域。
"As China becomes more and more invested in the United States, it has a bigger and bigger stake in the success of the American economy, so that creates a shared interest," said Chris Brewster, a Washington lawyer with Stroock & Stroock & Lavan. "At the same time, plainly these investments can present national security considerations for the United States."
美国斯特鲁克-斯特鲁克-拉文律师事务所律师克里斯·布鲁斯特说:"随着中国对美投资增加,美国经济的成功也越来越关乎中国的利益,所以这促使双方形成共同利益。与此同时,这些投资也会使美国产生有关国家安全的顾虑。"
Chinese acquisitions now make up more than one-fifth of all foreign purchases or significant investments vetted by CFIUS.
在外国在美投资委员会审查的所有外国并购或重大投资项目中,超过五分之一来自中国。