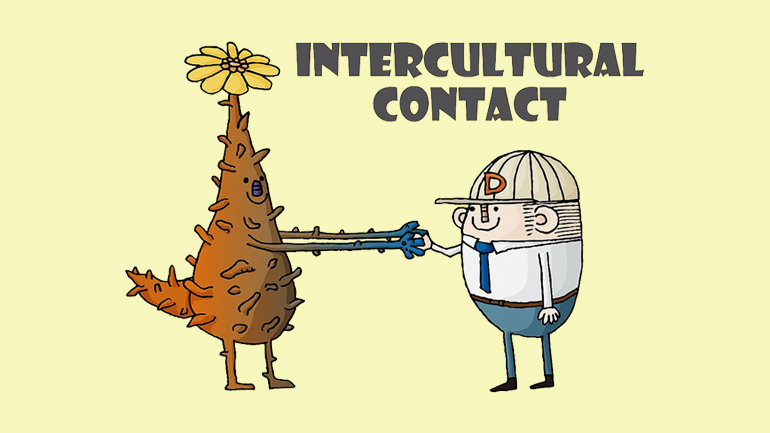 Cultural differences between countries can be so huge that, the etiquette makes sense in China will turn out to be a totally different thing in the West. We can see the culture shock from the following scenes:
各国间的文化差异巨大,我们自个儿行得通的礼仪到了西方就是另一回事啦!今天就让我们来通过两个场景,了解一下中外文化间的一些不同吧。
Scene 1: A school leader introduces a new teacher, who's from the USA, to other teachers.
一位学校领导向教师们介绍新来的美国老师
"Ladies and gentlemen, I'm delighted to introduce to you a very pretty girl, Miss Brown. She is a very good teacher from the USA."
However, it will be better accepted by the American teacher, in this way: "Ladies and gentlemen, I'm delighted to introduce to you a new teacher from the USA Miss Ann Brown. She is a doctor of American Literature with experience of teaching English as a Foreign Language."
Because they prefer objective facts, the subjective evaluation ("pretty" and "good") sounds offensive to them.
介绍客人要介绍客观事实,不要主观评论。要注重身份,不要着眼外貌。主观性的评论,尽管是美言,也会给人唐突、强加的感觉。
Scene 2: A Chinese person shows his concern about his American colleague, who got a cold.
一位美国同事感冒了,中国同事表示关心
Chinese: You look pale. What's the matter?
American: I'm feeling sick. A cold, maybe.
Chinese: Go and see the doctor. Drink more water. Did you take any pills? Chinese medicine works wonderful. Would you like to try? Put on more clothes. Have a good rest.
American: You are not my mother, are you?!
Suggestions: you can show your care for others, but never give advice, as Americans attach much emphasis on independence. He who is cared by others is considered as a disadvantaged one. Instead, just say "Take care. I hope you'll be better soon".
建议:对病人表示关心,不必尽提建议。美国人比较看中个人的独立性。受人照顾往往被视为弱者。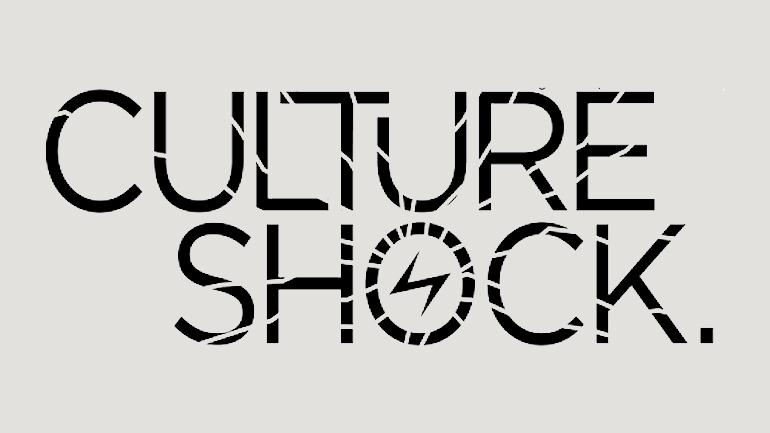 There are more examples showing culture shock in the Sino-American cross-cultural contact.
中美跨文化交流中还有更多文化冲突的例子。
In China, where family life is culturally and socially prescriptive, people normally marry in their early twenties, and bear children soon after marriage.
在中国,家庭生活被视为一种文化或社会约定俗成。人们通常在二十出头结婚,婚后很快就生儿育女。
Great importance is placed on the nest – the matrimonial home, usually gotten before marriage – and the preference is for ownership of the matrimonial home.
因此,人们非常看重安居之所——通常会在婚前购置好婚房,并且特别在意该房产的所有权归属。
It is the male who normally purchases the matrimonial home. But my English friend had no inkling of these dynamics – he hails from a world, in Europe, where the ethos of family is different.
一般由男方购买婚房。但我的英国友人对这些规矩毫无概念,因为他来自欧洲,那里的家庭观念和中国截然不同。
Perhaps the greatest difference is communication – or rather, the lack of it.
也许最大的差异便是沟通,更确切地说是缺乏沟通。
Chinese people (like many other people in East Asia) are not as communicative as people in the West. This is partly cultural.
中国人(和其他东亚人一样)不像西方人那样健谈,这在一定程度上是文化所致。
In Chinese culture, people tend to avoid discussions that might lead to confrontation or to someone losing 'face' – and people in China learn at an early age to maintain composure and conceal strong emotions.
中国人小小年纪便学会如何保持镇静,不喜形于色。人们倾向于绕开可能导致冲突或令人丢脸的讨论。
Moreover, the prescriptiveness of in China means that overt communication about expectations is not needed.
另外,中国的沟通惯例也意味着无需公然谈论婚姻期待。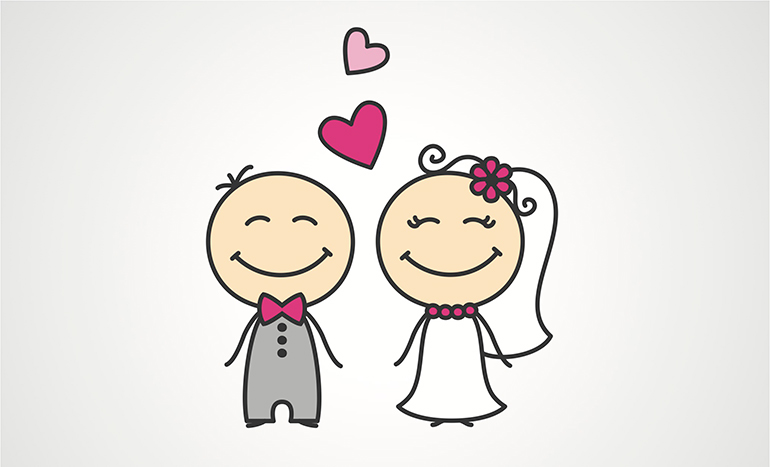 For example, when a Chinese daughter and her family start makes allusions to buying a house to the daughter's boyfriend, the boyfriend would instantly understand that his girlfriend and her parents have their eyes fixed on marriage – it doesn't need to be stated explicitly).
例如,当中国女孩儿及其家人开始暗示女儿男友买房时,男友会立刻明白女方家人希望把婚事定下来——这不需要挑明。
Much of Chinese interpersonal communication follows this pattern where something is implied, not explicitly stated – making explicit demands may cause someone to lose face.
中国人在人际交流时,通常喜欢用暗示,而非明言。这样一来,直接提要求就可能让人丢面子。
In the West, where people are more individual and families more diverse, a couple heading towards marriage hold comprehensive discussions about what each one of them wants or expects from the marriage. That also includes discussions about whether or when to have a child.
在西方,人们更注重个体,家庭形式也更多元。筹备结婚的情侣会透彻讨论彼此的婚姻要求和期望,包括是否或何时生小孩。
Chinese couples do not need to discuss the question of procreation – in China it is a given that a family ought to have a child – and the Chinese, for example, were very surprised when they found out that some of my aunts and uncles chose to remain unmarried and childless.
而中国情侣不需要讨论生孩子问题,中国人认为一个家庭理应有小孩。例如,很多叔叔阿姨依然未婚或无子,对此中国人会感到非常惊讶。
These social dynamics in China have the effect of keeping the extended family in close partnership.
中国的这些社会约定有利于让大家庭保持紧密联系。
An understanding of these family differences between the West and China allows us to make the right choices, and learn from each other's.
理解中西家庭差异有助我们做出正确选择,相互学习。
The article is translated and editted by Chinlingo. Please indicate the source (info.chinlingo.com) for any use, reproduction or transfer.
本文由Chinlingo编译后发布,如需转载,请标明来源:info.chinlingo.com.