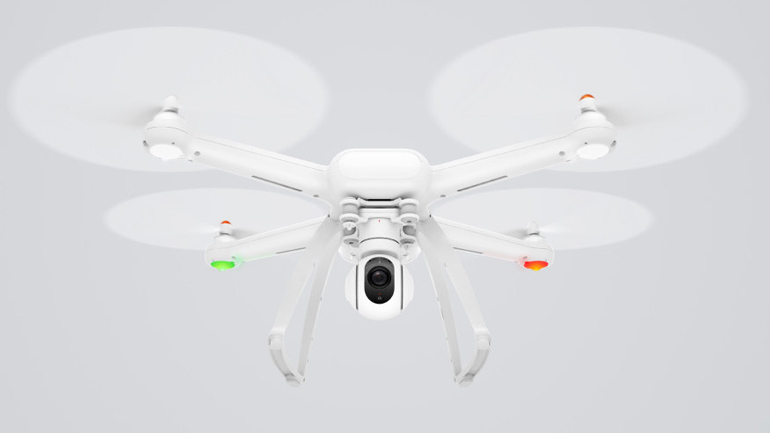 The Mi Drone can stay airborne for nearly half an hour and will be sold with a choice of stabilised cameras.
小米无人机可以滞空近半小时,并将按客户选择、搭配稳定相机出售。
The move gives Xiaomi the chance to target a fast-growing market, at a time when it has failed to meet its own sales targets.
在小米没有完成自己手机销售目标的情况下,此举将使得小米有机会把目光瞄准在一个快速壮大的市场。
"The feature set between the Mi Drone and DJI's Phantom 3 is almost identical – they can both be made to return home and circle around a point of interest – but Xiaomi's product is so competitively priced you have to wonder if it can make much profit," Engadget's Chinese editor-in-chief Richard Lai told the BBC.
瘾科技中国主编理查德·拉伊告诉BBC说:"小米无人机和大疆幻影3无人机的特征几乎是一样的,它们都有自动返回的功能,并且能够围绕某点运动。但是小米无人机的定价很有竞争性,以至于人们不得不怀疑小米能否获得足够的利润。"
"So, the new drone will probably appeal to beginners. But experienced fliers want reliability and a brand with experience, and DJI has spent years refining its technology.
"所以,小米的无人机也许会对新玩家有吸引力。但是有经验的玩家更倾向于可靠的产品和体验良好的商家,而大疆已经花费数年的时间来完善自己的技术。
"It will take Xiaomi some time to prove itself as we still don't know how reliable its drones are, the quality of its video footage or how well its software will work."
"小米必须花时间来证明自己,因为我们还不知道它的无人机到底有多可靠、拍摄视频的质量如何、以及无人机的软件运行的状况。"
Xiaomi plans to sell the Mi Drone with a 1080p high-definition camera with a 1km range for 2,499 yuan, and a version with a higher-resolution 4K camera and 2km range for 2,999 yuan.
小米计划搭配其无人机出售一款拍摄范围为1公里的1080P高清相机,售价为2499元人民币。在另一个版本中,小米搭配其无人机出售一款拍摄范围为2公里的4K高清相机,售价为2999元人民币。
By contrast, DJI – another Chinese firm – sells the Phantom 3 4K with a range of 1.2km for 4,999 yuan.
和小米不同,另一家中国无人机公司,大疆,出售了一款"幻影3"无人机,搭配拍摄范围为1.2公里的4K相机,售价为4999元人民币。
Xiaomi vice president Hugo Barra said that drones were "typically a product for rich people", but that his company wanted to sell them to a wider audience.
小米副总裁雨果·巴拉说无人机是"一般是只有富人才能消费的产品",但是小米想要把他们卖给更广大的消费者。
Xiaomi is pitching its four-propeller aircraft at consumers wanting to take aerial photos and videos.
小米正在逐渐进入无人机市场,为那些想要拍摄航空照片和视频的客户提供产品。
Mr Barra said the built-in gimbal stabilised the Sony-made camera sensor at "up to 2,000 vibrations per second", which he said was enough to avoid blur. He added that it could stay airborne for up to 27 minutes using a 5,100 mAh battery.
雨果·巴拉表示,小米该款无人机内置框架内配备的是索尼生产的的相机,相机传感器"振动频率每秒高达2000次",从而避免模糊。他还表示,使用5100毫安电池,该款无人机的滞空时间长达27分钟。