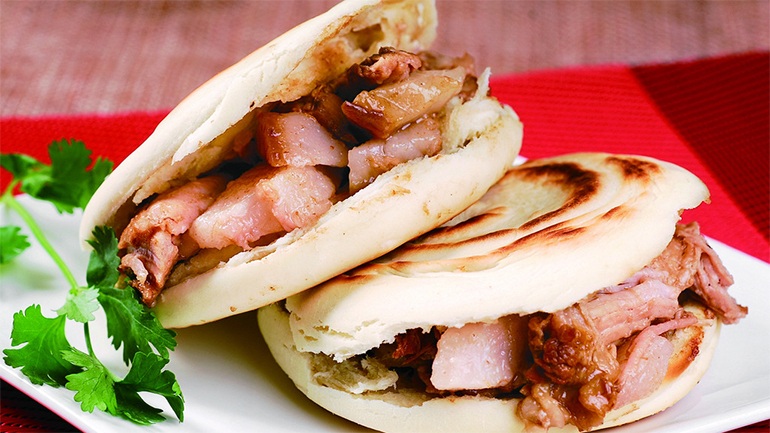 With thousands of years of history in growing wheat, the southwestern Chinese city of Xi'an – an ancient Chinese capital famous for the Terracotta Warriors – is home to many kinds of flour-based food.
位于中国西南部的西安,是中国古都之一,因兵马俑而闻名于世,也是众多面食的起源地。
"Rou Jia Mo" – a popular "meat burger" or "meat sandwich" consisting of chopped meat inside a pita-like bun, is one of them. Now, the delicacy has got an official English name: Rougamo – a transliteration of its Chinese pronunciation.
"肉夹馍"就是其中之一。它是一种中国流行的"肉汉堡"或"夹肉三明治",肉末夹于圆面饼之中。现在,这一美味有了自己的官方英文名:Rougamo,根据其中文发音而来。
The burger is also known as "the world's oldest hamburger" – it is thought to date back to the Qin Dynasty, over 2,000 years ago.
据说,肉夹馍是世界上最古老的汉堡——其历史要追溯到距今2000多年的秦朝。