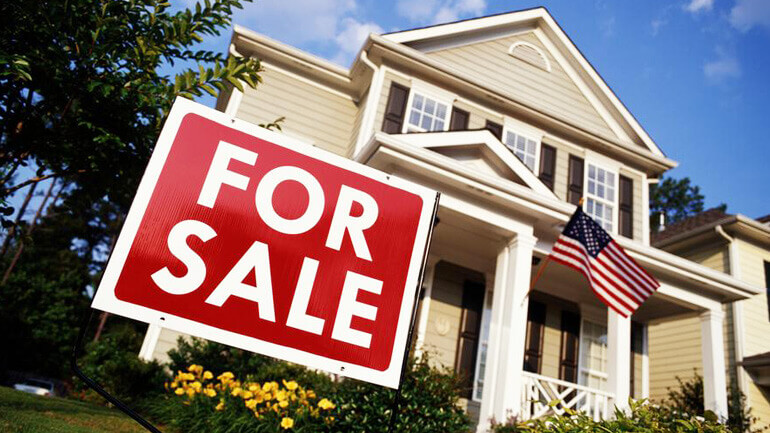 Chinese nationals became the largest foreign buyers of US homes last year as they pour billions into American real estate, seeking safe offshore assets, according to a new study.
根据一项新研究,去年,中国人为了寻求安全的海外资产,投入上亿美元,成为美国房地产的最大买家。
A huge surge in Chinese buying of both residential and commercial real estate last year took their five-year investment total to more than $110 billion, according to the study from the Asia Society and Rosen Consulting Group. And despite a slowdown due to Beijing's clampdown on capital outflows, the figure for the second half of this decade is likely to double to $218 billion, the study said.
根据亚洲协会和罗森咨询公司的研究报告,从2010至2015年的5年时间里,中国人在美国房地产市场累计投资额至少达到了1,100亿美元,不仅成为住房市场最大的外国买家,而且还在迅速进入商业地产市场。研究称,即使中国目前限制资本外流,接下来5年的数字也会翻一翻,达到2180亿美元左右。
"What makes China different and noteworthy is the combination of the high volume of investment and the breadth of its participation across all real estate categories," the study said. The authors of the study said their numbers, based on public, understate the total. They necessarily miss purchases made by front companies and trusts that don't identify the sources of the funds.
研究称,"让中国与众不同和值得注意的,是其对房地产投资的额度和广度。"但报告作者同时表示,报告基于公开数据,可能低估了实际情况,未能包括一些前沿公司和信托并未公开其资金来源。
While big deals, like the Anbang insurance group's $2.0 billion purchase of the Waldorf Astoria hotel in New York last year, and its failed $14 billion offer for the Starwood group in March, make headlines, the study said Chinese buying of US homes far outpaces its investment in commercial land and buildings.
研究称,尽管安邦去年20亿美元收购华尔道夫酒店以及今年3月份放弃140亿收购喜达屋都是轰动的新闻,但中国人在美国购买住房的总额超过了对商业土地和建筑的投资。
Between 2010 and 2015, Chinese buyers put more than $17 billion into US commercial real estate, with half of that spent last year alone. But during the same period at least $93 billion went into US homes. And in the 12 months to March 2015, home purchases totalled $28.5 billion. That put the Chinese past Canadians, who have long been the biggest foreign buyers of US residential real estate.
从2010到2015年,中国买家在美国商业房产上投入约170亿美元,其中一半是去年投资。但在同一时期,至少930亿流入美国住宅房产。2014年3月到2015年3月,这一数字达到了285亿美元。这些数据让中国人超越加拿大买家,成为美国房产的最大外国业主。
Geographically, Chinese buyers are concentrated in the most expensive markets: New York, Los Angeles, San Francisco and Seattle.But Chicago, Miami and Las Vegas have also drawn buyers.
从区域上看,中国买家主要集中在一些比较昂贵的市场,像纽约、洛杉矶、旧金山和西雅图,不过,芝加哥、迈阿密和拉斯维加斯也很热门。
That focus means they pay well above the average US home price: last year, Chinese buyers paid on average about $832,000 per home in the United States, compared to the average for all foreign purchases of $499,600.
这意味着,中国买家支付的平均房价超过了美国住宅地产的均价,去年,中国买家的这一价格是每套房832000美元,而外国买家花费的平均价格是499600美元。
"This familiarity of utilizing real estate as an investment or wealth preservation tool is more prevalent in China and reflects the broader comfort of purchasing second homes in the United States by Chinese individuals and families," the study noted. The study says it expects a lot more commercial real estate buys in the United States by Chinese companies.
研究称,在中国,人们更习惯把投资房地产作为一种投资以及财富保值的手段,这也反映出中国许多个人和家庭觉得在美国买第二套房更舒适。这项报告预计,未来中国公司将会购入更多美国的商业地产。