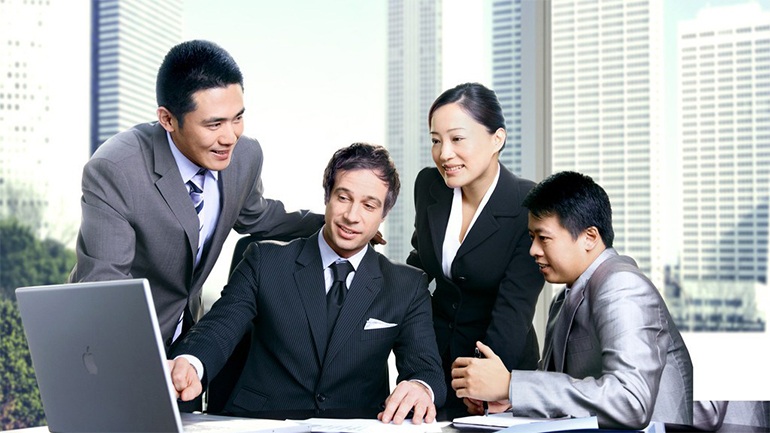 Due to the cultural diversity, a Chinese workplace can be so different from a Western one, in things you may not expect.
由于文化差异,中西方职场存在巨大的差异,有些会让你意想不到。
If you are planning to go to China for work, you should not miss the following 6 key characteristics of Chinese workplace.
如果你即将来华任职,那么以下6个中国职场的特点你一定不能错过。
1. Management in China is hierarchical
分等级管理
A Chinese boss is not used to being questioned by a more junior employee. Even making suggestions and sharing opinions upward is an art form to avoid any appearance of criticism.
在中国,下属很少向老板发问,即使是在向上级提出建议或者分享观点时,也要讲究说话的艺术,避免表露出任何批评的意思。
2. Little cross-functional transparency
跨职能透明度低
Strong top-down hierarchies prevent transparency across functions, making collaboration challenging. Departments tend to work within and don't let "outsiders" question or suggest anything.
牢固的自上而下等级制度阻碍了跨职能间的透明化,让合作变得困难。各部门的工作局限在自己内部,不让"外人"询问或提建议。
3. Problems swept under the rug – until they blow up
隐藏问题,直至问题暴露
To avoid the loss of face, problems are usually not brought up with the manager or even a client. Instead they are ignored in the hope they may go away, or a creative workaround may be found – without communicating the deviation from the plan.
为了不丢面子,员工通常不会向经理,甚至是客户,提出问题。他们心存侥幸,希望问题会自己消除,或者能找到有创意的应急方案,却对偏离计划这点只字不提。
4. Never assume anything
从不做假设

Management in China needs to be much more "in the weeds" to stay on top of the hidden problems or workarounds. You have to ask very specific questions and closely follow how work is actually done, otherwise you might find yourself with results based on a faulty workaround. The problem is that you don't know what you don't know.
中国式的管理要更细化得多,以便掌握潜藏问题或应急方案。你必须问非常详细的问题,密切跟进工作的实际落实情况,否则就可能得到错误的结果。问题在于,你对你所不懂的东西一无所知。
5. Good enough is good enough
差不多就行了
"Cha bu duo", loosely translated as "good enough" is a common term in China. Details seem to be less important than in the West. Don't expect perfection, "good enough" (barely) may be all you get in a Chinese workplace.
"差不多",大致为"足够好"(马马虎虎)的意思,在中国是个常用词汇。相比西方,细节在中国显得不那么重要。不要期待完美,在中国职场,你所能得到的可能只是(勉强)"足够好"。
6. Thinking is collective rather than individualistic
集体主义高于个人主义
Employees rarely take ownership or go the extra mile. The goal is not upset the overall balance and hierarchy, and not to stick the neck out.
员工很少全身心投入工作或是加倍努力。为了不打乱整体平衡和等级制度,他们不会轻易冒险。
The article is translated and editted by Chinlingo. Please indicate the source (info.chinlingo.com) for any use, reproduction or transfer.
本文由Chinlingo编译后发布,如需转载,请标明来源:info.chinlingo.com.