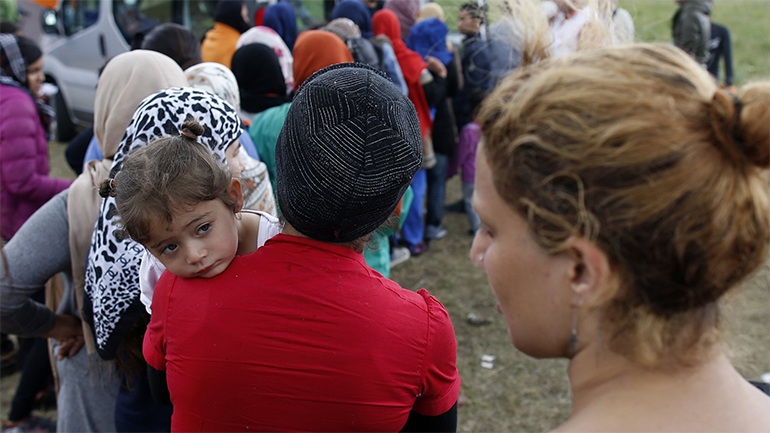 The people of China, Germany and the UK are the most welcoming to refugees in the world, according to an Amnesty International survey on attitudes towards those fleeing war and persecution.
国际特赦组织一份报告称,中国、德国和英国对难民的欢迎指数排名前三,成为民众对难民接受度最高的三个国家。
In a global survey of 27,000 people across 27 countries, nearly 70% said their governments should being doing more to help refugees, while 80% said they would accept refugees living in their country, city, or neighbourhood.
对全球27个国家的难民接受度进行调查,主要调查了这27国民众是否愿意接纳难民进入自己的国家、城市、村庄、街区以及家庭。调查对象超过27000人,80%的人表示愿意接纳难民。
One in 10 would welcome a refugee to live in their own home, with the figure rising to 46% in China and 29% in the UK.
调查数据表明,全球大约有10%的人愿意接受难民进入自己家中。有46%的中国人表示愿意如此。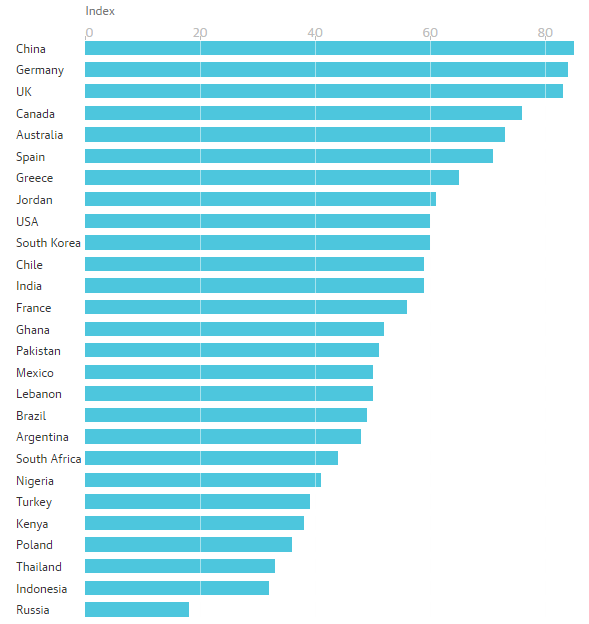 1. 中国
2. 德国
3. 英国
4. 加拿大
5. 澳大利亚
6. 西班牙
7. 希腊
8. 约旦
9. 美国
10. 智利
11. 韩国
12. 印度
13. 法国
14. 加纳
15. 巴基斯坦
16. 墨西哥
17. 黎巴嫩
18. 巴西
19. 阿根廷
20. 南非
21. 尼日利亚
22. 土耳其
23. 肯尼亚
24. 波兰
25. 泰国
26. 印度尼西亚
27. 俄罗斯