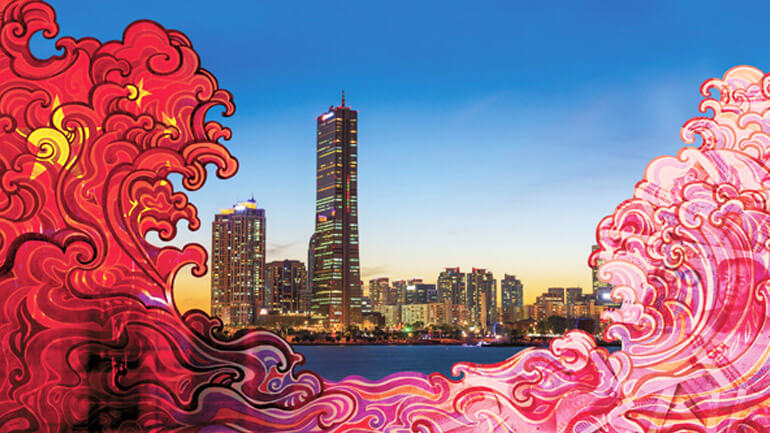 In an otherwise slow year for deal making, China's pursuit of acquisitions around the world has been a big trend. Now it's a record.
在并购交易原本可能清淡的一年,中国在全球寻求收购成为一个引人注目的趋势。如今中国的并购交易创造了纪录。
Chinese firms have struck $110.8 billion in overseas deals this year, according to Dealogic. To put that number into context, not only is it already a full-year record — surpassing 2015's $106.8 billion — it is more than triple 2014's year-to-date total.
据数据提供商Dealogic的数据,今年中资企业在海外达成了总规模达1108亿美元的并购交易。这不仅已经创造了全年纪录(超过了2015年的1,068亿美元),还比2014年同期(历年同期纪录)高出两倍以上。
Currently, China is the top cross-border acquirer, according to Dealogic. If it finishes the year first, it would mark the first time ever in the No. 1 spot. The U.S. has topped the rankings in cross-border acquisition every year since 2007.
据Dealogic的数据,目前,中国是最大的跨境收购者。如果今年中国并购交易规模位居全球第一,这将是中国迄今为止首次夺冠。2007年以来,美国一直蝉联跨境并购冠军。
A raft of big deals has driven the the record. So far Chinese companies have struck 17 deals this year valued at $1 billion or more, including China National Chemical Corp.'s $43 billion cash offer for a Swiss pesticide and seed company Syngenta.
一系列大型交易为这一纪录做出了贡献。今年以来,中资企业规模不低于10亿美元的并购交易已达成17桩,包括中国化工集团公司以430亿美元现金收购瑞士杀虫剂和种子公司先正达的交易。
Transactions for U.S. companies account for $31.3 billion of Chinese outbound M&A, up from $3.9 billion in same period last year and the highest annual total on record.
在中资企业海外并购交易中,目标为美国公司的交易总规模为313亿美元,高于去年同期的39亿美元,也是迄今为止最高年度纪录。
The deal making could get even more frenzied in the second half of 2016. This week that regulators in China are likely to soon end a requirement that they approve some large outbound deals. And they will likely soon allow Chinese companies to vie against each other for the same target.
2016年下半年,并购交易可能变得更加火爆。中国监管部门近期可能取消一项由其批准一些大型境外并购交易的要求。监管部门很快将可能允许中资企业相互竞争收购同一个目标。
It has not been all good news from Chinese acquirers. As Chinese companies step out on to the global M&A stage, they have faced increasing failure as well. So far this year, Chinese firms have withdrawn 15 offers worth $24 billion, according to Dealogic. That is the highest annual total on record, exceeding 2005's total of $22 billion.
但对中资收购者来说,也不是没有坏消息。随着中资企业走出国门,登上全球并购舞台,它们也面临越来越多的失败。据Dealogic的数据,今年以来,中资企业取消了15桩交易,总规模达240亿美元。这是迄今为止最高年度纪录,超过了2005年全年220亿美元的规模。