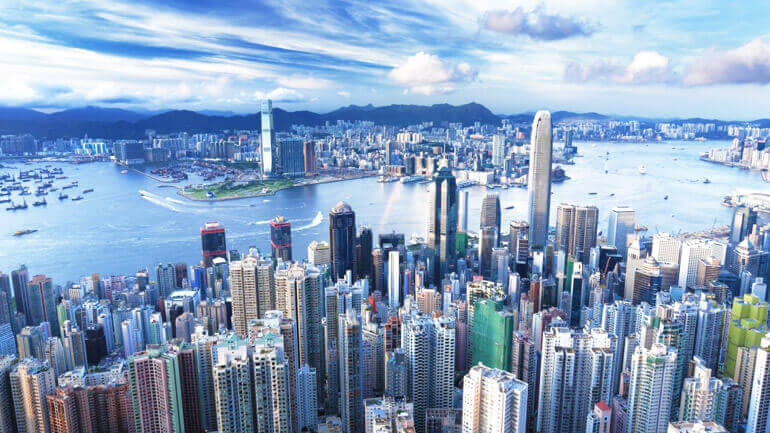 Shenzhen, a city of around 11 million people, is now merely one element of the Pearl River Delta, the world's largest continuously urbanised area with a population of more than 60 million people.
深圳,一个拥有大约1100万人口的城市,现在仅仅是珠江三角洲的一部分,后者是全球最大的不断城市化的地区,拥有超过6000万人口。
This is the area that inspired architect Rem Koolhaas to coin the term "generic city" back in 1995, referring to a city without history that develops randomly. In Shenzhen today, cars and motorbikes clog the roads while skyscrapers tower over the city's small commercial area, one of many such neighbourhoods in a congested and hyperactive urban environment.
1995年建筑师雷姆·库哈斯从这个地区得到灵感,创造了"普通城市"这个词,指代一个没有历史、无规划发展的城市。在今天的深圳,汽车和摩托车造成了道路堵塞,城市的小型商业区高耸着摩天大楼。在拥挤和极度活跃的城市环境中,这样的区域比比皆是。
People have been arriving here from every corner of China since May 1980, when the country's reformist leader Deng Xiaoping launched one of the boldest economic experiments ever attempted, kickstarting the plan to turn China from a conventional communist economy into the global powerhouse it is today.
自1980年5月以来,人们从全国各地涌向这里。当时中国的领导人邓小平发起了有史以来最大胆的经济实验之一,这个改革计划把中国从一个传统的共产主义经济体变成今天的全球经济大国。
Shenzhen, with fewer than 30,000 inhabitants scattered in a number of small village clusters, made history as China's first "special economic zone", where foreign direct investments and private enterprises were allowed. The impact was immediate, and profound.
当时的深圳人口不到3万,居民们分散住在一些小村庄里。它成为中国首个允许外商直接投资和民营企业的"经济特区",这创造了历史。其影响立竿见影且非常深远。
Forty years ago, the road between Shenzhen and Hong Kong consisted of fields and small military outposts patrolling the border. Today, crowds of people push their way towards the immigration controls, many pulling trolleys stuffed with goods purchased in Hong Kong to be resold at a profit in mainland China – mostly milk formula and other baby products.
40年前,深圳和香港之间的道路由田地和对边境进行巡逻的小型军事哨站组成。如今,拥挤的人群涌向出入境检查处,很多人推着手推车,上面装满了从香港采购的东西,以便在中国内地出售赚取利润——这些东西主要是配方奶粉以及其他婴幼儿用品。
In no time at all, the rural villages that once dotted the landscape had simply disappeared.
突然间,曾经散布在那里的农村完全消失了。
Nowhere on the planet has there been urbanisation at the scale and speed of the Pearl River Delta. Its nine cities – Guangzhou, Foshan, Zhaoqing, Shenzhen, Dongguan, Huizhou, Jiangmen, Zhongshan and Zhuhai – were earmarked by China's central planners to comprise a single, ultra-connected megalopolis by the year 2030. Thousands of urban villages have been devoured along the way.
珠江三角洲的城市化规模和速度堪称全球之最。根据中央的规划,珠三角的9个城市——广州、佛山、肇庆、深圳、东莞、惠州、江门、中山和珠海到2030年将构成一个互联互通的超级大都市,沿途数以千计的城中村已经被吞噬。
This process took on an even greater urgency after the Central Urbanisation Work Conference held in Beijing in 2013, during which the Chinese leadership decided that urbanisation was "the road China must take in its modernisation drive", according to a Xinhua dispatch shortly afterwards.
2013年北京召开了中央城市化工作会议后,这个过程显得尤为紧迫。根据新华社报道,中国领导层在会议期间确认了城市化是"中国进行现代化建设必须要走的路"。
Guangzhou – earmarked as the Pearl River Delta's main hub for services, transport and administration, while Dongguan and Shenzhen remain its manufacturing backbone.
广州是珠江三角洲服务业、交通运输和管理行业的主要中心,而东莞和深圳是珠三角的制造业重地。