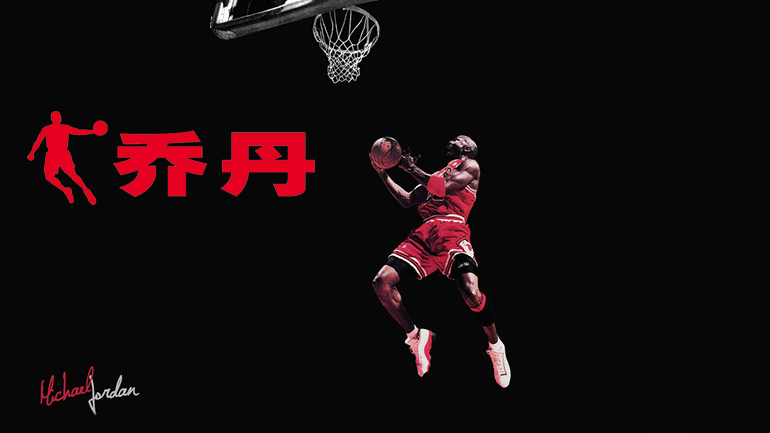 China's highest court on Tuesday tried the trademark case lodged by U.S. basketball legend Michael Jordan against a Chinese sportswear firm.
4月26日,中国最高法院审理了美国篮球传奇人物迈克尔·乔丹起诉中国乔丹体育的案件。
Tuesday's trial featured the court investigation, debates and final statements. A verdict has not yet been made.
星期二的庭审经历了法庭调查、法庭辩论和当事人最后陈述等诉讼程序。最高法院并未对案件当庭宣判。
Jordan, who retired from the sport in 2003, said that he welcomed the decision of the Supreme People's Court (SPC) to hear his cases after years of lawsuit.
2003年退役的篮球明星乔丹表示,他欢迎最高法院(SPC)在他提起诉讼多年后审理此案。
"I'm pleased that the Supreme People's Court in China decided to hear my cases against Qiaodan Sports on World Intellectual Property Day. These cases are very important to me – they are about bringing an end to Qiaodan Sports' misuse of my name, identity and likeness, which continues to confuse Chinese consumers," the former NBA superstar said in a statement.
这位前篮球明星在一份声明中说,"我很高兴最高人民法院决定在世界知识产权日再审乔丹体育商标争议案。这些案件对我来说无比重要——多年来,乔丹体育一直在不正当地使用我的名字、身份和形象,直到今天还在不断误导消费者。我希望能够制止这个行为。"
"I believe my Chinese fans and all Chinese consumers deserve to know what they are buying, and that Qiaodan Sports and its products have no connection to me. I respect the Chinese legal system, and I look forward to the court's ruling."
"我相信,中国球迷和所有消费者应当对其购买的商品拥有知情权,他们有权知道乔丹体育及其产品和我没有任何关联。我尊重中国的法律,也期待案件审理后的判决。"
Michael Jordan is arguably the most famous foreign basketball star in China and is known in the county as "Qiaodan", the Chinese translation for his surname.
毋庸置疑,迈克尔.乔丹是在我国非常具知名度的外国篮球明星,国人都知道他的名字翻译过来就是"乔丹"。
In 2012, Jordan accused Qiaodan Sports Co., a Chinese sportswear and shoe manufacturer, of unauthorized use of his name and identity. Jordan lodged an appeal to the Trademark Review and Adjudication Board of the State Administration for Industry & Commerce to revoke the trademark of Qiaodan Sports Co, but his request was rejected.
2012年,乔丹就以未经授权使用其姓名和身份等,把中国的运动装和运动鞋品牌乔丹体育告上了法庭。乔丹向国家工商行政管理总局商标评审委员会提出申诉,要求撤销争议商标"乔丹体育",但其请求被驳回。
Later, Jordan filed two lawsuits against the adjudication of the trademark authority but lost the case in both trials.
之后,乔丹就商标授权案又进行了两次上诉,但两次均以败诉告终。
In 2015, Jordan appealed to the Supreme People's Court (SPC) for a retrial. The SPC accepted the appeal on the basis of the Administrative Procedural Law.
2015年,乔丹向最高人民法院申请再审。依据《中华人民共和国行政诉讼法》,最高法院接受了乔丹的申诉。
Qiaodan's lawyer reiterated that the word "Qiaodan" is simply the translation of the common surname "Jordan", instead of the full name of the former NBA player.
乔丹体育公司的律师反复指出,"乔丹"这个词仅仅是一个很常见的名字的音译,而不是指的这位前NBA球星。