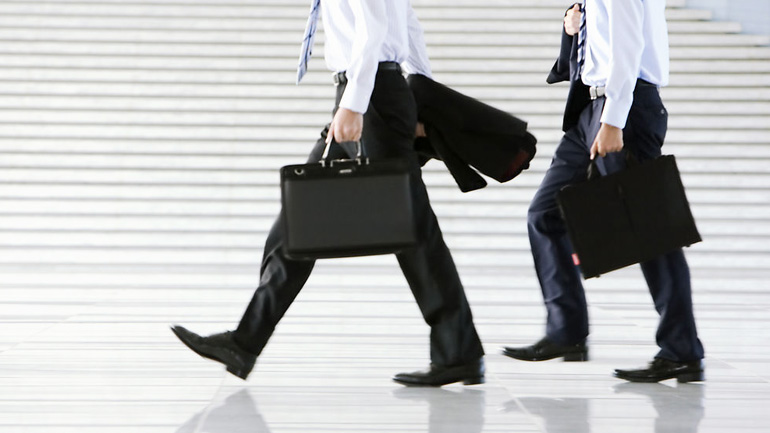 The labor cost advantage enjoyed by some Southeast Asian economies over China goes beyond factory jobs, according to a new study by Willis Towers Watson. Average base professional salaries in China are 1.9 to 2.2 times those of Vietnam and the Philippines, the study said.
根据全球咨询公司韬睿惠悦(WTW)的一项最新报告称,一些东南亚国家所享有的劳动力成本优势已经不再局限于工厂。报告称,中国专业人士的平均基础工资现已达到越南和菲律宾的1.9至2.2倍。
Entry-level white-collar professionals in China receive an average annual base salary of about $21,000, or 30 percent more than their counterparts in Indonesia, according to WTW's "2015/2016 Global 50 Remuneration Planning Report".
根据WTW最新发布的《2015/2016全球50国薪酬计划报告》,中国白领专业人士入门级平均基础年薪约在2.1万美元左右,比印尼同行高出了30%。
"Wages in China have been rising for a while," Sambhav Rakyan, WTW's data services practice leader for the Asia Pacific, said in a phone interview on Friday. "The lower salaries in Association of Southeast Asian Nations economies are giving them a real competitive edge and we feel this will lead companies to reconsider whether they need to relocate operations that were once based in China. The aging workforce and shrinking workforce in China suggest salaries there will remain higher than in the ASEAN markets minus Singapore."
WTW亚太区数据服务主管拉克扬22日在接受电话采访时说:"一段时间来中国的薪资水平一直在上涨,东盟国家相对较低的薪资水平为其提供了竞争优势。我们感觉这会导致一些公司重新考虑是否有必要迁徙其设在中国的业务。中国劳动力的萎缩和老龄化表明,那里的薪资水平会继续高于除新加坡以外的东盟国家。"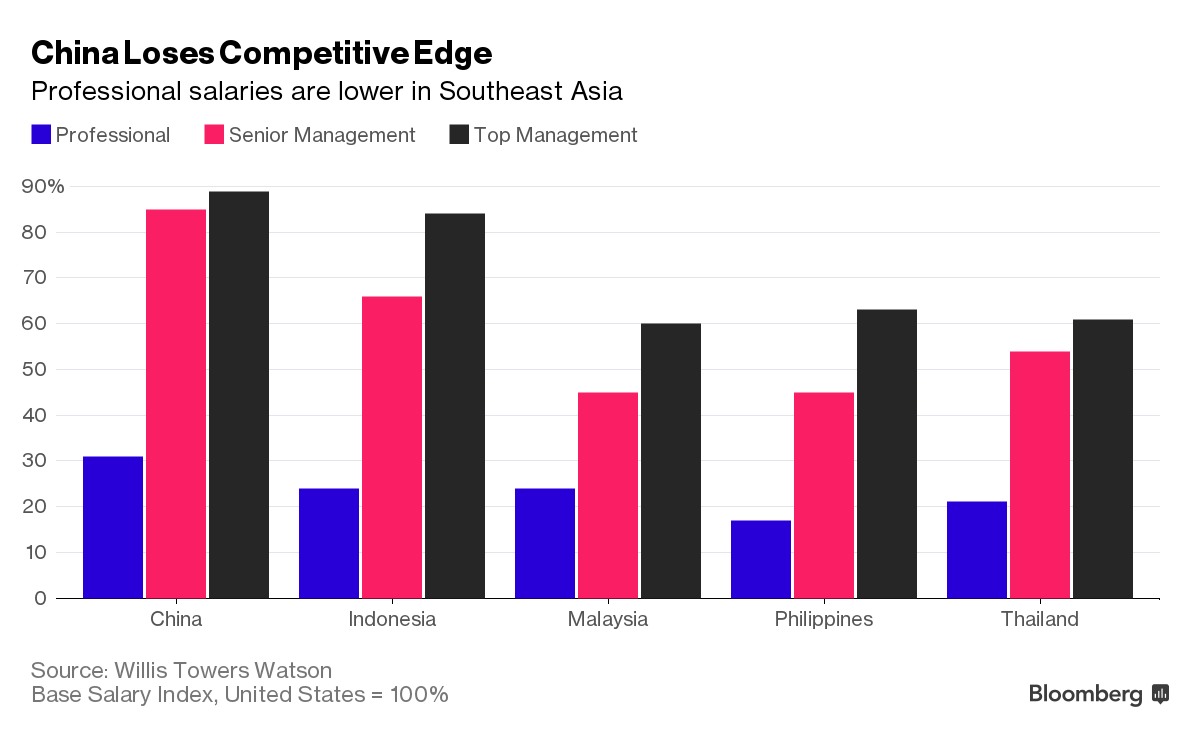 The report covers the professional level and middle, senior and top management. It shows that, across the board, China base salaries are about five to 44 percent higher than Indonesia, the most expensive labor market in the emerging ASEAN economies.
上述薪酬报告涵盖专业人士和中高级及顶级管理层。报告显示,中国各个层级的基础工资比印尼大约高出5%到44%,而印尼是东盟新兴经济体中劳动力成本最高的市场。
"If companies are looking at labor costs they see that China wages are getting higher," said Rakyan. "If they were to move their plant from China to Indonesia or Malaysia, they would be able to save on labor costs. That's just one factor among a lot of other factors that affect moving operations, such as infrastructure and the availability of labor.
拉克扬说:"各大公司看看劳动力成本就会发现,中国的薪资水平越来越高。如果他们把工厂从中国迁到印度尼西亚或马来西亚,他们就能够节省劳动力成本。这只是影响搬迁行动的诸多因素中的一个,还有基础设施建设以及劳动力的可用性等。"
However, China still enjoys some advantages that mean it remains attractive to some employers, he said.
他说,不过中国仍享有一些优势,这意味着它仍可以吸引一些企业。
"Though China is much more expensive, its more mature infrastructure and skilled workforce will likely continue to attract companies." "In Vietnam and some of the other markets it's not easy to find middle management or senior management talent."
"虽然中国劳动力成本高很多,但他们的基础设施更成熟,劳动人口的技能也更娴熟,相比东盟其他新兴经济体,中国有可能将继续吸引企业进驻,"拉克扬说,"在越南及其他一些国家,要想找到中高级管理人才并不是件容易的事。"