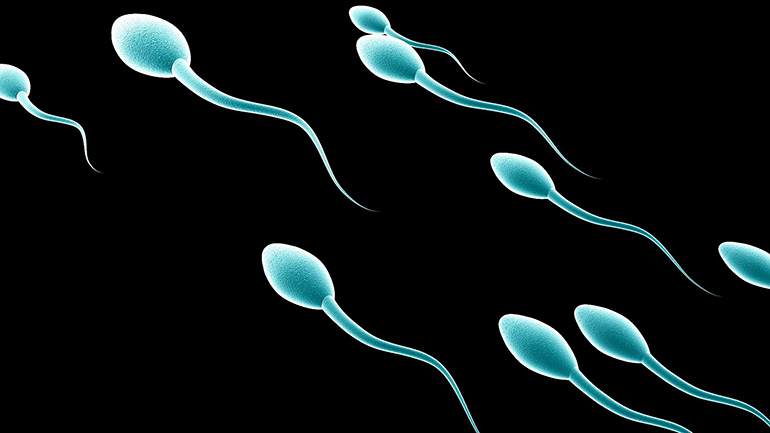 Donating sperm is one of the most generous things a man can do, as it gives others the chance to have a baby.
捐精是一个男人可以做的最慷慨的事,因为这可以给予别人拥有孩子的机会。
The number of sperm donors has seen a sudden rise after a local newspaper reported that Chongqing sperm bank has been put into operation.
一家当地报纸报道了重庆精子银行开业之后,捐精者一下子多了起来。
After three years of preparation and construction and one year of trial operation, the sperm bank finally got approval from Chongqing Municipal Health and Family Planning Commission.
经过三年的准备和建设,以及一年的试运行,这家精子银行终于得到了重庆市卫生和计划生育委员会的批准。
Potential candidates need to make an appointment for health examination before donation, said a doctor at the sperm bank. Every day, the sperm bank arranges 15 people to donate their sperm.
精子银行的一名医生说,有意愿捐精的潜在候选人需要在捐献前先做体检。每天精子银行会安排15个人进行捐精。
According to the introduction of the bank, only married or single men who meet requirements such as being 22 to 45 years of age, a height of at least 1.65 meters, being in good health, with well-formed features and having education at junior college level or above can donate sperm.
根据这家精子银行的介绍,只有已婚或达到要求的单身男子可以进行捐精,要求包括年龄在22到45岁之间,身高至少1.65米,身体健康,功能健全,具有大专及以上学历。
They must also be confirmed as not having hereditary or sexually-transmitted diseases through laboratory examination. Six months after the sperm donation, a volunteer will be required to have a blood test again.
他们必须通过实验室的检测,证明没有遗传性或性传播疾病。捐精之后六个月,志愿者将会再接受一次血液检查。
Only after one is confirmed that he hasn't been infected with HIV can his sperm be qualified for supply to the outside.
必须在确定排除感染HIV之后,捐精者的精子才能合格并可以向外捐献。
Usually, only 24 percent of male applicants who meet the initial criteria qualify and not all qualified applicants become donors at last, said the doctor.
医生说,通常只有24%的申请者能达到最基本的合格标准,而且也不是所有合格的申请者就能最终成为捐献者。
A sperm donor can earn as much as 5,000 yuan (US$ 771.9) once. Every walk-in applicant will have 50 yuan of transportation allowance.
一位捐精者每次可以得到5000元人民币(771.9美元)。每个走进精子银行填写资料的申请者将会获得50元交通补贴。