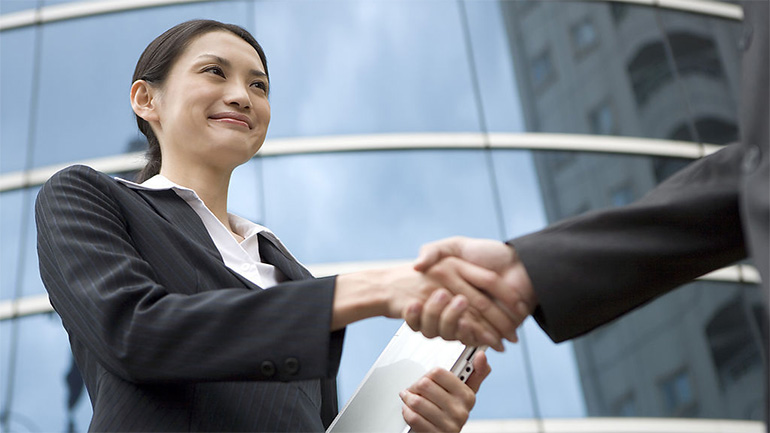 New analysis is suggesting Shanghai is one-again the best city in the country when it comes to salaries for white-collar workers.
根据最新调查数据显示,上海白领收入最高,又一次成为中国最佳城市。
Analysis from job recruitment site Zhaopin.com says white-collar workers in Shanghai average salaries through the first quarter of this year have come in at around 88-hundred yuan per month. This is slightly above the average in Beijing, which sits at around 87-hundred yuan.
根据招聘网站数据显示,今年第一个季度上海白领的平均工资达到每月8800元。这个数据略超过北京,北京的平均月工资为8700元。
Shenzhen ranks third at 81-hundred yuan.
深圳以平均月薪8100元,排名第三。
Among all categories, the best paid jobs in Shanghai are in the professional service sector, including accounting, legal and human resources. Workers in these sectors earn an average of 13-thousand-400 yuan per month.
在所有工作种类中,上海薪水最高的行业是服务业,包括会计、法律和人力资源。这些行业的员工平均月薪是13400元。
Joint ventures and listed companies are said to be the most generous employers, while private firms and government-backed institutions paid the lowest.
据报道,合资企业和上市公司是最为慷慨的雇主,而私有企业和国企是报酬最低的。
Shanghai, for years, was the best place in China to be a white-collar worker.
上海连续几年成为中国白领的最佳选择。
However, a move by companies to locate their headquarters in Beijing over the past decade has seen Beijing take over that title recently.
然而,随着很多公司将总部搬至北京,北京逐渐成为了最佳城市。