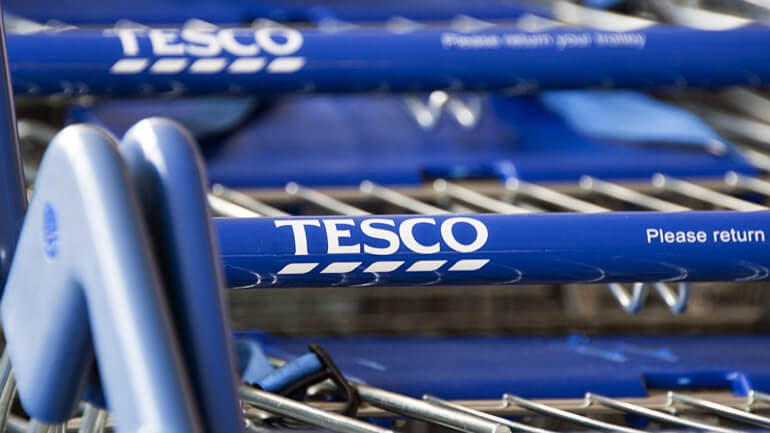 Tesco has fired the starting gun on an expected sell-off of non-core assets, with the sale of some of its stake in Asian online business Lazada.
正如外界预期的那样,乐购已经开始出售它的非核心资产,包括旗下亚洲线上零售平台Lazada的部分股权。
The supermarket giant said its overseas division had sold 8.6% of its Lazada stake to Chinese internet giant Alibaba for 129m dollars.
这家超市业巨头表示,它的海外事业部已经以1.29亿美元的价格向中国互联网巨头阿里巴巴出售了Lazada8.6%的股权。
Tesco will retain an 8.3% holding in the South East Asia-focused business.
Lazada是一家主打东南亚市场的电商平台,乐购表示它会保留Lzazda8.3%的股权。
The supermarket group is planning to sell off some of its side businesses, including Dobbies Garden Centres chain, coffee shop chain Harris & Hoole and restaurant chain Giraffe, so that it can focus on the main supermarket business, according to media reports. Last September, Tesco sold its South Korean business, Homeplus, for 4.2bn pounds to help shore up its balance sheet and revitalise its UK business.
据媒体报道,乐购集团计划出售部分非核心业务,包括旗下的Dobbies花园中心连锁店、哈里斯&霍尔连锁咖啡厅,长颈鹿连锁饭店,以希望能够专注于旗下的主营超市业务。去年九月,易购以42亿英镑的价格出售了它在韩国的生意,以期能够提高资产负债比,进而重振英国业务。
There has been speculation about possible disposals since chief executive Dave Lewis took the helm in September 2014, charged with reviving the group's fortunes.
自从2014年9月上任以来,首席执行官戴维·里维斯就担负着振兴集团的使命。外界因此预测乐购潜在的出售计划。
Alongside this, like its "big four" peers – Asda, Sainsbury's and Morrisons – Tesco has been hit by competition from discount rivals Lidl and Aldi.
除了深陷造假丑闻外,易购与它的三大同行阿斯达、赛布瑞斯和莫里森一样,受到了来自竞争对手-德国超市Lidl和Aldi-的降价冲击。
The UK has also seen a broad change in shopping habits, with many customers preferring to shop little and often at small convenience stores, instead of doing a once-a-week "big shop".
近年来,英国消费者的购物习惯发生了巨大的变化。许多顾客现在更愿意少量多次地在小便利店买东西,而不是一周一次的"大血拼"。
In April last year, the company reported a record pre-tax loss of ?6.4bn for the year to February, marking the biggest loss reported to date by a British retailer. Mr Lewis has focused on price cuts and putting more staff in stores in an attempt to revive sales.
去年4月,易购发布了上一财年到2月份的财务报告,显示易购的税前亏损达到了破纪录的64亿英镑,而这是有史以来英国零售商报告的最大亏损。为重振销售,里维斯决定降低商品售价,并且在商店里雇佣更多工作人员。