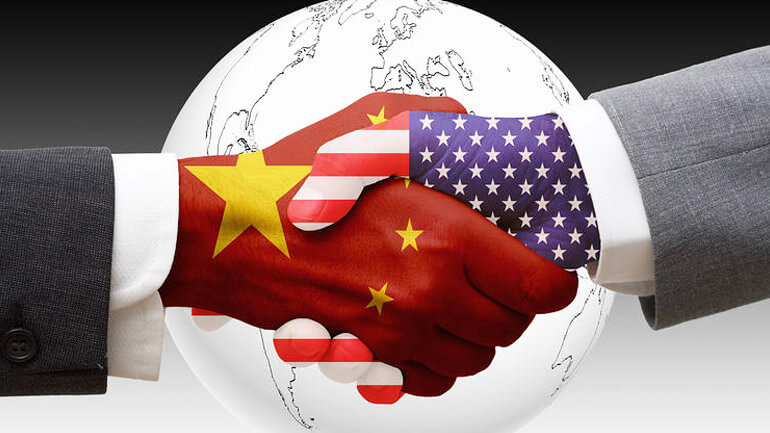 Chinese direct investment in the U.S. rose to a record last year.
去年,中国在美国的直接投资创下新高。
Investors from China put more than $15 billion into 171 transactions in the U.S. in 2015, and more than $30 billion of deals and projects are already pending for this year, according to the study. The report cited data compiled by Rhodium's China Investment Monitor, which has tracked mainland Chinese-owned firms' direct investment in the U.S. since 2000. They helped add 13,000 full-time jobs for Americans last year, bringing the total number over the past 15 years to more than 90,000, according to the report.
据美中关系全国委员会和荣鼎咨询合作的一份报告显示,在2015年,中国投资者在美国共为171项交易投资150亿美元,并且在今年有超过300亿美元的交易和项目也正在商讨当中。2015年,这些投资为美国增加了13000份全职工作,而在过去15年里,共创造了9万份工作。
The dataset includes investments by establishments in the U.S. that have at least 10 percent mainland Chinese ownership or control, and excludes those by households and individuals. It covers greenfield projects, or construction of new facilities as factories, warehouses or offices; acquisitions of existing U.S. assets and stakes in companies of 10 percent or higher; and major expansions of existing facilities.
这些数据包含的是超过10%所有权或控股被中国大陆公司掌控的美国公司所做的投资,家庭投资和个人投资不在此范围内。这些投资包括新建项目,工厂、仓库、办公室等新设施的建设,购入10%或以上的美国公司已有的资产和股份以及现有设施的扩张活动。
The flow of money into to the U.S. is part of a surge in Chinese overseas investment.
其实,对美投资是中国大举海外投资的一部分。
The slowdown in the country's economy and concern about the yuan's stability have "visibly accelerated the pace of Chinese deal-making abroad since mid-2015, with a record $100 billion of announced M&A transactions worldwide in the first three months of the year," according to the study.
这项研究表明,从2015年中期以来,中国经济增速放缓以及外部对人民币稳定性的担忧明显加速了中国进行海外交易的步伐,并在全球范围内创造了2015年前三个月达成价值1000亿美元企业并购交易的纪录。
"The ongoing overhaul of China's growth model, lower political barriers for outbound investment, and greater confidence by Chinese businesses to invest overseas will propel an outflow of hundreds of billions of dollars from China in the coming decade," according to the report. It warned that anti-free-trade rhetoric emanating from U.S. presidential candidates risks cutting off opportunities foreign investment brings to American voters.
报告指出,"中国经济增长模式的不断改进、为鼓励海外投资而减少的政治壁垒以及中国企业自信心的增强,都将推动数以千亿美元的资金在下个十年从中国流出。"报告同时警告说,美国总统大选的参选人却大唱反自由贸易的论调,不顾削减外资给选民的影响。
The U.S. continues to run a trade deficit with China, having imported about $481.9 billion worth of Chinese goods while exporting about $116.2 billion of goods to China last year, according to U.S. Census Bureau data.
根据美国官方的数据,美国去年继续维持对华贸易赤字,从中国进口的货物达到4819亿美元,对中国出口为1162亿美元。
The report counters the candidates' protectionist pledges by citing various Chinese-funded projects such as Shandong Yuhuang Chemical Co.'s new $1.85 billion methanol plant facility in Louisiana, which will eventually create more than 400 permanent jobs. It also points to growing Chinese interest in U.S. entertainment, technology, automotive, hospitality and tourism, aviation and health and biotechnology as industries that would benefit significantly from new connections to Chinese companies.
上述研究的结果与这些政客的言论相反。中国投资的一些项目,例如,山东玉皇化工有限公司在路易斯安那州新建的价值18.5亿美元的甲醇工厂最终将会提供超过400个永久性工作岗位。研究还表明中国在美国娱乐业、科技、汽车、医疗和旅游业等产业的投资都将会使美国大大受益。