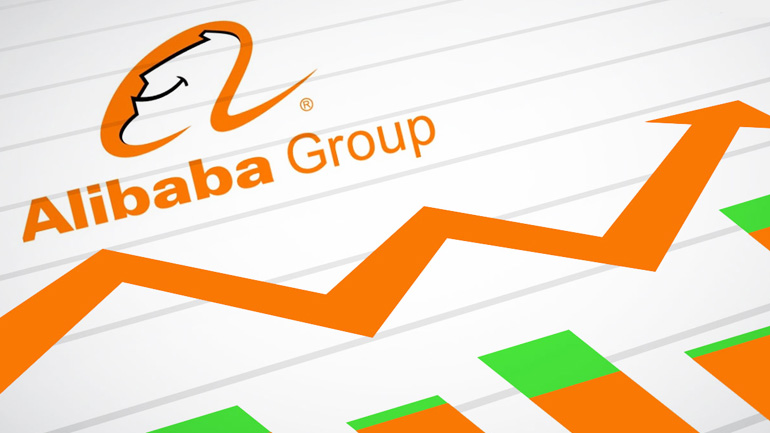 Chinese e-commerce giant Alibaba Group Holding Ltd said that it has officially become the world's largest retail platform, with its trading volume online in the fiscal year ending in March 2016 surpassing Walmart's annual sales.
中国电商巨头阿里巴巴集团宣布,截止到2016年3月止整个财年的线上交易额超过了沃尔玛的年交易额,正式成为全球最大的零售平台。
The Hangzhou-headquartered e-commerce giant didn't reveal the total gross merchandize volume (GMV) in the fiscal year ending in March. But it announced on March 21 that its China retail marketplace platforms have already surpassed the milestone of 3 trillion yuan in GMV in the latest fiscal year.
这家总部位于杭州的电商巨头并没有透露截止到3月份全年交易额的具体数字,但是公司在3月21日宣布在最近一财年内中国地区的交易额已经突破了3万亿大关。
Alibaba's fiscal year started on April 1 and ends on March 31. Wal-Mart Stores Inc posted revenue of $482.1 billion for its fiscal year ending Jan 31.
阿里巴巴财年计算开始于4月份截止到次年3月31日,沃尔玛集团在1月31日截止时公布的最近一财年收益数字为4821亿美元。
Alibaba said in a statement that the record-breaking GMV shows that the world's largest retail marketplace has shifted from offline to online. "We used 13 years to demonstrate the power of a different business model compared with brick-and-mortar retailers," the statement said. According to Alibaba, its online trading volume accounted for 10 percent of the overall retail volume in China and it directly generated 15 million jobs. Alibaba has already set a goal to achieve an annual trading volume of 6 trillion yuan by 2020 and help 90 percent of its retailers increase their operational efficiency.
阿里巴巴集团在一份声明中称,交易额的突破已经表明世界零售市场已经由线下实体零售发展到线上。声明称:"我们用13年的时间证明了这种区别于传统的模式的巨大潜力。"据阿里巴巴统计,其线上的交易总额占中国总体零售额的10%,同时直接创造了1500万个工作岗位。阿里巴巴的目标是在2020年前实现年交易额突破6万亿元,并且提高旗下90%零售商的经营效率。
"In 2024, we want to be a business platform serving 2 billion consumers and tens of millions of enterprises at home and abroad," Zhang Yong, chief executive officer of Alibaba, said a recent press event.
阿里巴巴首席执行官张永在最近的一次新闻发布会上表示:"在2024年,我们将成为一个服务20亿消费者和国内外上百万家企业的平台。"
The company will strive to combine cloud computing and big data technologies with the internet and the Internet of Things, as well as consumer terminal equipment, to spur its development, Zhang said.
"公司将努力实现云计算和大数据技术与互联网及互联网相关产品包括消费者终端设备的结合,以促进其更快的发展。"