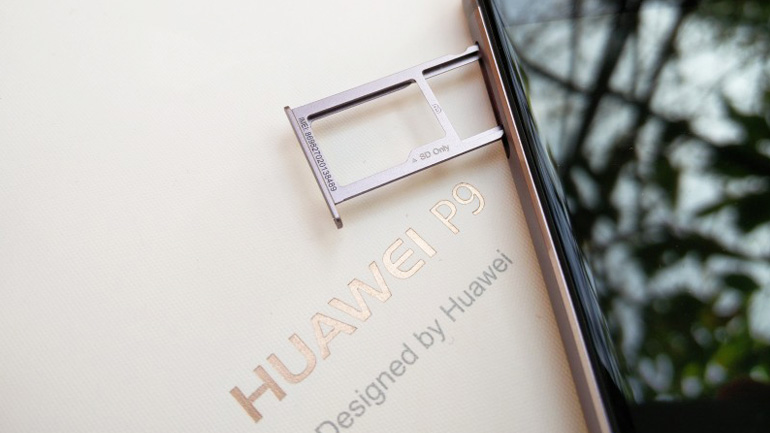 Huawei is preparing to challenge Apple in a premium-end smartphone market as the Chinese telecom equipment maker unveiled a new flagship handset in the United Kingdom and a top executive spoke of plans to enter the United States.
随着华为在英国发布了一款新的旗舰手机,以及一位高级主管介绍进军美国的计划,这家中国电信设备制造商将准备在高端智能手机市场挑战苹果。
The Shenzhen, Guangdong-based company debuted its latest device, the P9, a pamphlet with a dual-lens camera, in London. Huawei, the third-largest handset maker in the world, is betting on the new device to further expand its presence outside of China.
总部位于广东深圳,华为在伦敦推出了最新的设备P9双摄像头手机。作为世界上第三大手机制造商,华为希望通过这部新设备进一步开拓中国以外的市场。
Huawei has been introducing its flagship devices in Europe since 2014; a strong indication the Chinese company is shifting its focus from China to developed markets. After steadily growing market share in countries including the UK and Spain, the company may finally step into the US, a highly profitable yet extremely competitive market for global vendors.
华为自2014以来一直在欧洲推出其旗舰设备,这一强有力的迹象表明这家中国公司正将重心从中国转向发达市场。
"We want to become the No 1 as a premium brand," Yu was quoted as saying by the newspaper on Wednesday.
"我们想成为高端品牌第一,"余承东在星期三的报纸里说。
Huawei, which started off as a budget phone manufacturer more than a decade ago, is now focusing on developing devices priced above 3,000 Yuan, a widely accepted threshold for high-end market. The most expensive Huawei device-the Mate S-is selling at 4,899yuan, close to the price of an iPhone 6S.
十年前还是一个预算型电话制造商的华为,现在开始专注于开发价格超过3000元的设备,这是一个被广泛接受的高端市场的门槛。最昂贵的华为设备是Mate S,售价4899元,接近iPhone 6S的价格。
Huawei was one of the fastest-growing smartphone vendors by the end of 2015 with whopping 37 percent year-on-year jump, according to the research firm International DataCorp.
华为是一个成长最快的智能手机厂商,到2015年年底,同比上升高达37%,据国际数据公司的数据。
Huawei's consumer electronics unit, which sells smartphones, wearables and accessories, generated a revenue of 129 billion Yuan in 2015, a surge of 73 percent year-on-year, the company said earlier this month. It shipped about 108 million smartphones last year and 75million in 2014, according to Huawei.
华为消费电子单元销售智能手机,穿戴品及配件,在2015年获得1290亿元的收入,比去年同期激增73%,该公司本月初表示。去年该公司运输了1亿8百万台智能手机,2014年为7500万台,据华为介绍。
This spring presents an opportunity for Huawei to close gaps with Apple after the US giant's latest rollout failed to catch buyers' attention.
今年春天,华为势头紧逼苹果,苹果最新推出的产品未能抓住买家。
The iPhone SE had the lowest adoption in its first weekend of availability since 2012,according to Localytics, a mobile app analytics company. The iPhone SE took 0.1 percent of the overall iPhone market by the first weekend since its availability, it said. In comparison, the iPhone 6S grabbed 1 percent in market share by the first weekend of release and iPhone 6 took 2 percent.
移动应用分析公司Localytics的数据显示,自2012年苹果每年推出新品以来,iPhone SE遭遇了史上销售量最低的周末。iPhone SE在发布后第一个周末,只占整个iPhone市场的0.1%。相比较,iPhone 6S在发布后的第一个周末获得1%市场份额,iPhone 6获得2%。
But Huawei may still find it difficult to face off Apple this year. Anthony Scarsella, an IDC analyst, said to combat Apple at the high-end, Huawei will need to bring more value to consumers.
但今年华为可能仍难以与苹果抗衡。IDC的分析师安东尼·斯卡尔塞拉说,在高端市场与苹果较量,华为需要给消费者带来更多的价值。
"Many vendors have placed a renewed focus on pushing premium-looking mid-tier devices as a new value proposition to consumers in both developed and emerging markets," said Scarsella.
"为了兼顾发达国家和新兴市场消费者的价值主张,很多厂商已经把新的重点放在高端卖相的中端设备上,"斯卡尔塞拉说。