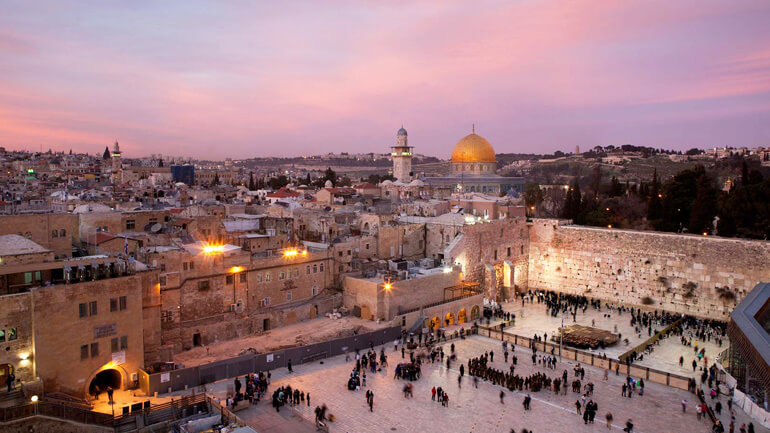 Israel is looking east to China and India to help drive tourism, as visits to the country have yet to fully recover from the 2014 Gaza war, Tourism Ministry Director-General Amir Halevi said.
以色列旅游部总干事阿米尔·哈莱维称,该国旅游业尚未完全摆脱2014年加沙战争的影响,目前该国放眼东方,寄望于中国和印度游客提振该国旅游业。
In 2015, tourism grew 43 percent from China to some 50,000 visitors and the ministry sees that doubling by 2018. It will be helped by the start of nonstop flights next month by Hainan Airlines from Beijing to Tel Aviv.
2015年以色列接待的中国游客增长43%至约5万人次,该国旅游部预计到2018年时,赴以色列的中国游客数量将在此基础上增加一倍。中国海南航空4月将开通北京至特拉维夫直航航线,这有助于带动中国游客赴以色列旅游。
"This will change the game," Halevi said. "The price of tickets will go down 50 percent."
"这将改变局面,"哈里韦说,"机票的价格将降低50%。"
Tourism in 2015 fell 3 percent to 3.1 million, following a war with Palestinian militants in Gaza in 2014. Tourism is a key growth engine for Israel, accounting for 2.5 percent of gross domestic product. The United States is Israel's largest tourist market at 20 percent, followed by Russia, France, Germany and Britain.
受2014年加沙战争影响,2015年以色列接待的入境游客减少3%至310万人次。旅游业是以色列经济的重要推动力,占该国GDP的2.5%。美国是以色列最大的旅游客源国,美国游客占以色列入境游客总数的20%,紧随其后的分别是俄罗斯、法国、德国和英国。
Israel and China recently agreed to a 10-year multiple visa deal. Halevi said Chinese interest in Israel is growing. In this month's Jerusalem Marathon, there were 170 people from China – up from 6 last year.
以色列与中国近日达成新的双边签证合作意向,以色列将给予商务或旅游为目的的中国公民颁发10年多次往返签证,中国也将给予以色列公民对等待遇。哈莱维称,中国民众对以色列的兴趣与日俱增。在3月的耶路撒冷马拉松赛中,有来自中国的170人参加了比赛,去年仅有6人。